Animal Crossing DIYs: 16+ Handmade Ideas & Gifts For All Ages
This post may contain affiliate links. If you buy something we may get a small commission at no extra cost to you. (Learn more).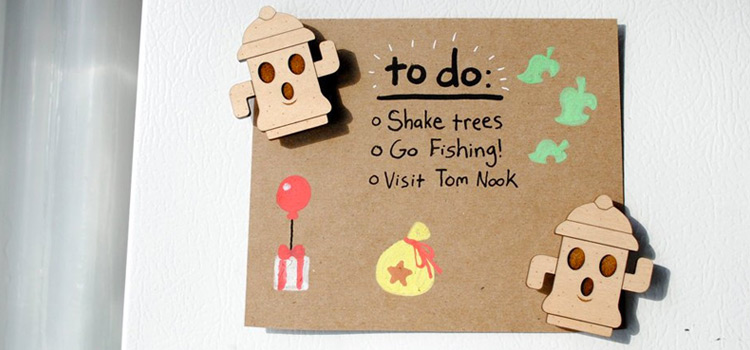 Every gamer has at least heard of Animal Crossing. It's the cute open-world game from Nintendo full of weird talking animals that own houses and give each other errands.
It's full of plenty of cool ideas that are a great inspiration for DIY crafts.
From adorable plush toys to candles and many other fun projects, this list is for all those keen Animal Crossing lovers out there who need their fix of game-related fun, mixed with some homegrown handmade crafts.
1.

Make Your Own Gyroids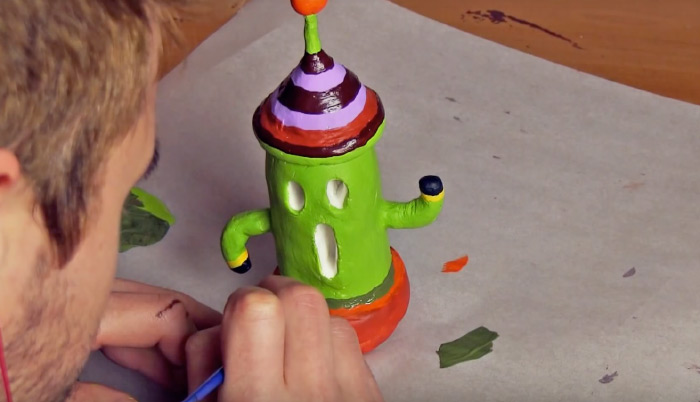 Those weird dancing collectibles from Animal Crossing, gyroids are a staple to this game.
And this is a craft that's awesome to bring from the Animal Crossing universe to life in your home.
Incredibly colorful and wonderfully creative, this craft is one to get your hands onto and leave your stamp of personality.
Made using modeling clay and acrylic paint, these gyroids are super easy to make and they add a splash of color to any room.
2.

Instant Gyroid Pattern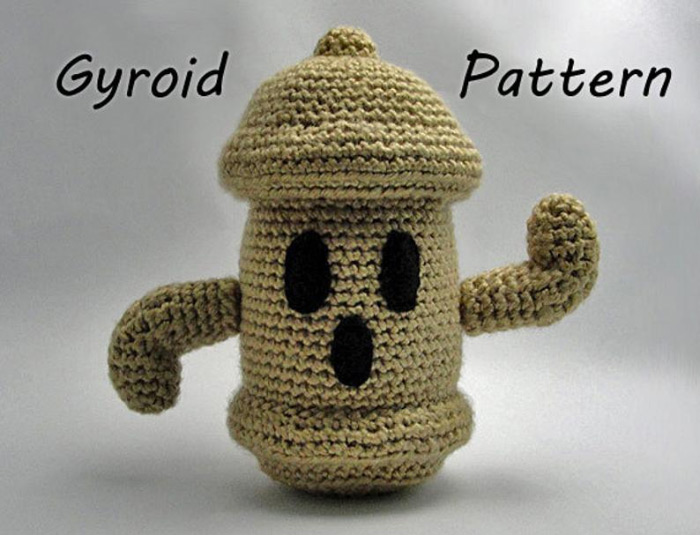 Seeing as they're such great inspiration to base a craft, let's take a look at a different gyroid pattern with handmade features from Etsy.
This crocheted gyroid toy pattern is everything you need to add some coziness to your room.
Whether it takes pride on the sofa or becomes a snuggle prop, this soft gyroid toy is worth a go if you're already familiar with crocheting.
3.

AC Leaf Cookie Cutter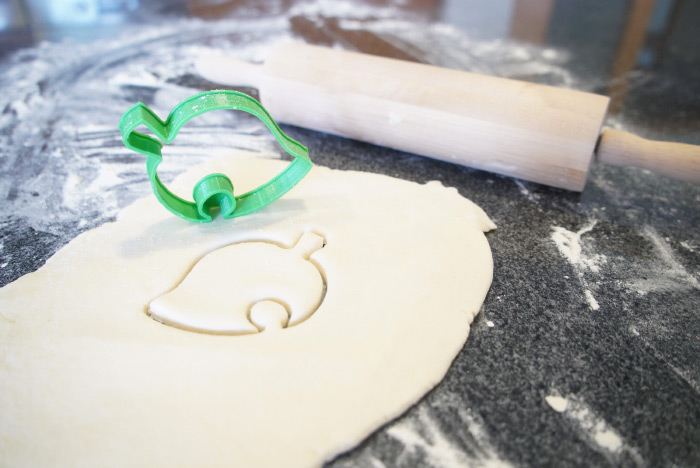 Cooking projects are always some of the most enjoyable, considering you get to eat your work at the end.
For a good excuse to bake up a fresh batch of irresistible cookies, try this Animal Crossing world designed leaf cookie cutter.
For your next themed party come prepared with a batch of these leaf cookies to bring an authentic AC flavor.
The cookie cutter is simple to make and extremely practical, not to mention you can pick these up for dirt cheap and immediately use them for any cookie recipe.
4.

Bell Bag Plush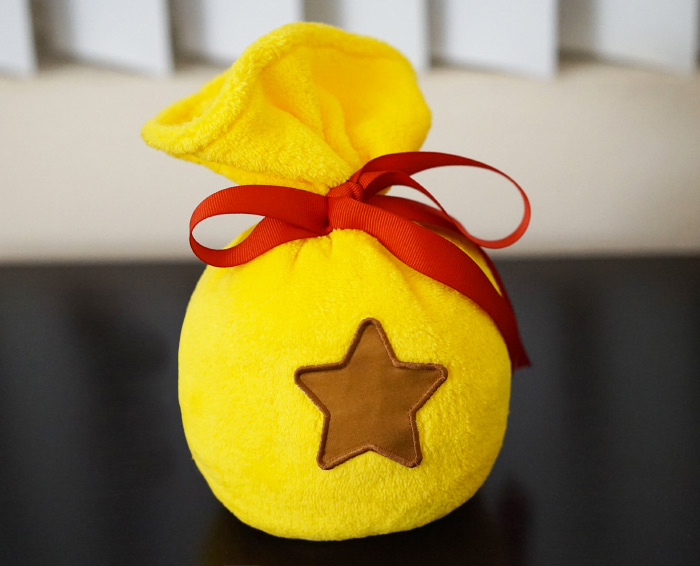 The welcome sight of a bell bag is something you should recreate with this next fun craft.
Bring some AC currency into the real world by making these plush bell bags filled with cotton and pellets to give them an authentic feel. And they'll excite anyone who comes over and loves the Animal Crossing series.
You can pick this up pre-made as a handmade item or use the same materials to recreate it yourself.
5.

Fossil Pillow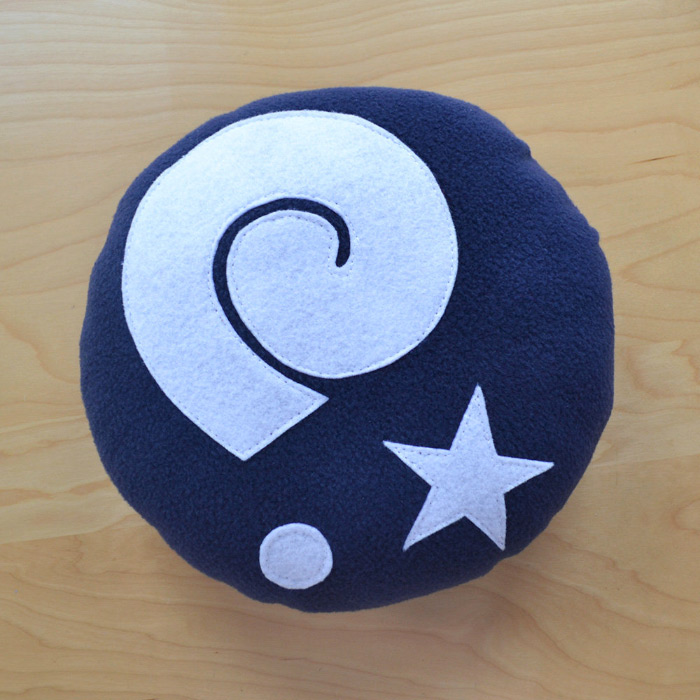 One of the best ways to relax is with a comfy pillow. And this fossil pillow is what your sofa desperately needs to reach another level of comfort.
Based on the design of fossils from the game, this pillow will give you the same satisfy feeling as a session of Animal Crossing, while also providing you somewhere to rest your head as you play the game.
This has to be one of the more realistic designs in this entire list and it can likely blend well onto anyone's bed too.
6.

Leaf Plush/Pillow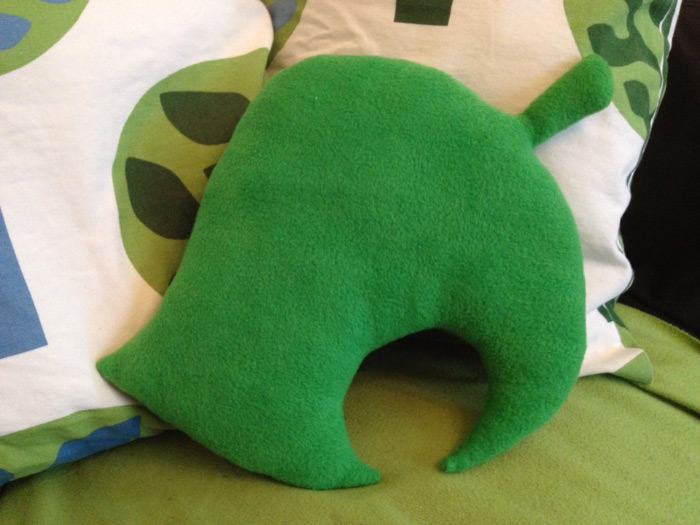 If the fossil design doesn't strike your fancy then maybe this cool AC inspired leaf pillow will.
A uniquely shaped pillow that will be a fond reminder of all the fun hours spent inside the AC universe, this craft is a must for your next gaming session.
Yet again this is a project you can pick up as handmade, or make it yourself following the same materials guide.
7.

AC Items 3DS Case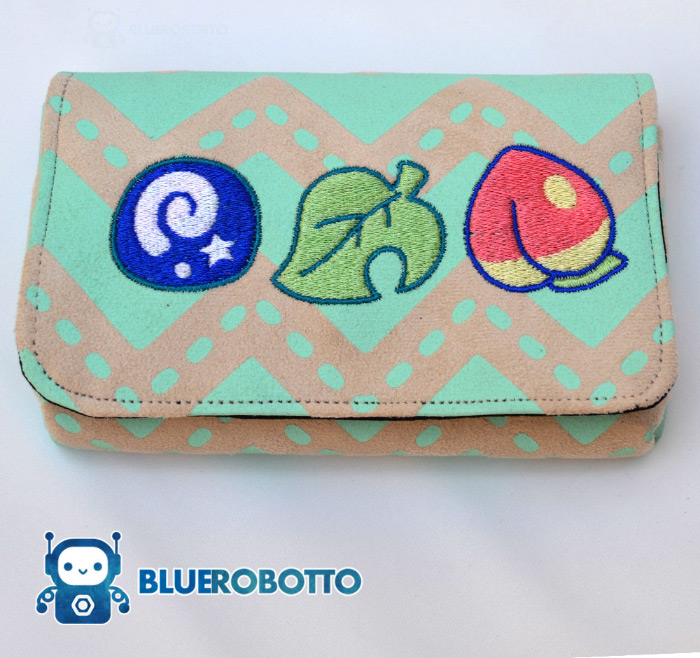 You're going to need a case for your 3DS if you haven't already got one. And even if you do, maybe you really need an AC-themed 3DS case.
Featuring some of the most iconic images from the game, this Animal Crossing case is exactly what you need to carry your copy of Animal Crossing: New Leaf around in style.
It can also fit other portable devices so it could make a great phone carrying case, or a makeup holder for your purse.
8.

3DS Pencil Case Pouch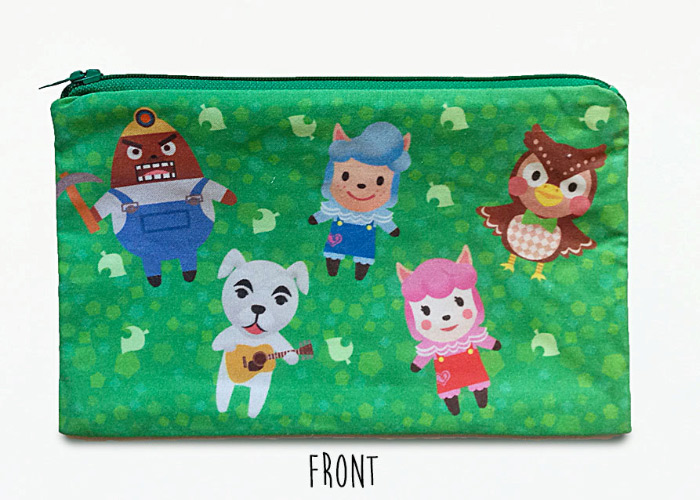 Featuring all of your favorite AC characters, this 3DS pencil case pouch is a fun alternative that caters to all of your needs.
You can use this pencil case to bring around your own 3DS with you, or actually give one to your kids in school so they can keep real pencils in there. A two for one!
9.

Brewster's Coffee Candle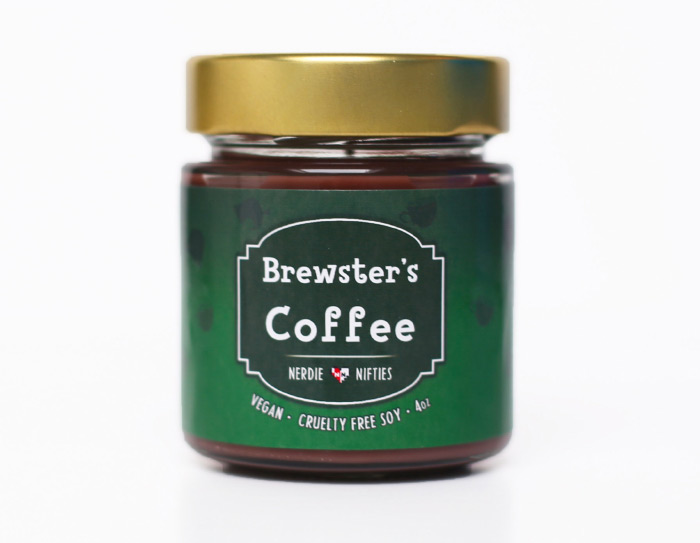 How neat would it be to bring one of the aromas from the game to your living room?
If you've been going to The Roost imagining just how their freshly brewed coffee might smell, well look no further. This creative Brewster's coffee candle craft is perfect for anyone of any age.
Taking AC out of the equation for a moment, nothing comes close to the smell of freshly brewed coffee at any time of the day. So combine that amazing scent with a love of gaming and you've got a recipe for guaranteed satisfaction.
10.

Custom Nook Apron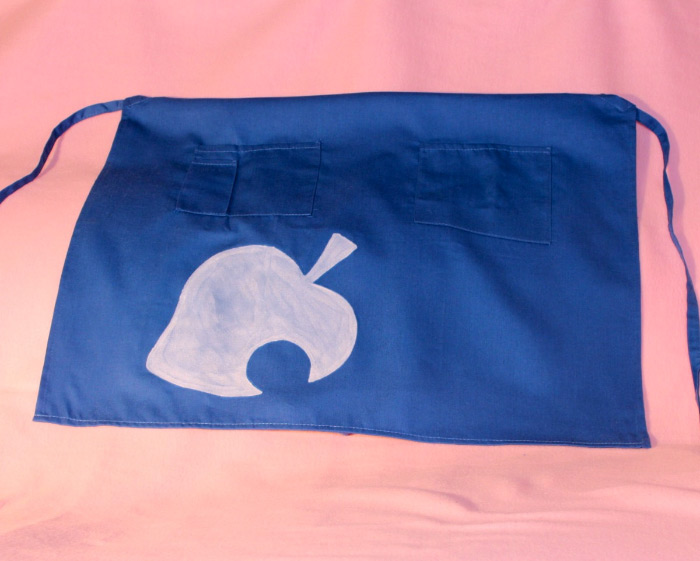 You're going to need some kind of apron if you're planning on making those leaf-shaped cookies right?
So maybe take up baking alongside your very own custom handmade Tom Nook apron!
Complete the look while you're baking leaf cookies with this bad boy. You'll be the envy of every Animal Crossing fan the world over.
11.

Balloon Present Magnet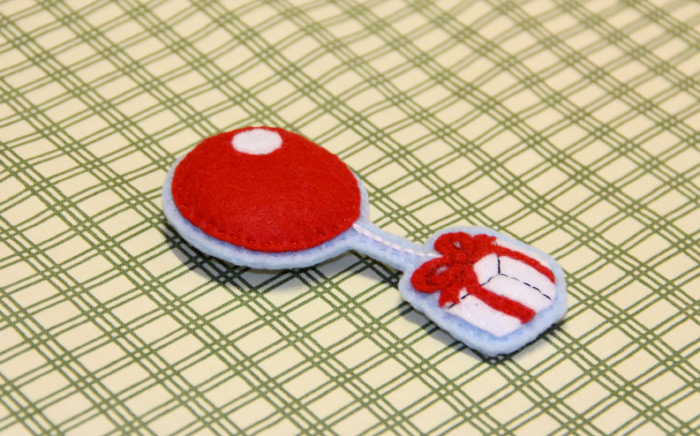 A wonderful homemade gift for your friend who can't get enough of everything Animal Crossing, this balloon present fridge magnet will surely put a smile on their face every time they go for a snack.
We all know how rare it is to find a floating present over the skies. But with this magnet at home you get to find one every day.
Lovingly designed to match the game, this soft magnet is a must-own for any true AC fan. It's super cheap to pick up and likely even cheaper to make yourself.
12.

Gyroid Fridge Magnet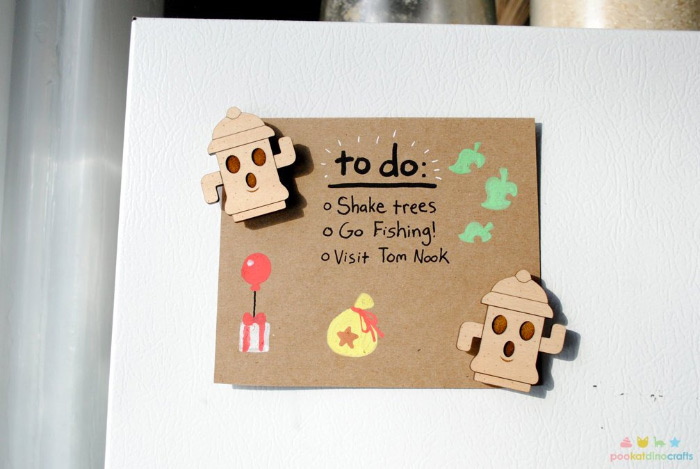 If your friend — or even you — more the write-stuff-down type while visiting the fridge, then you might be better off with this gyroid fridge magnet craft.
This can make the perfect decoration for a magnetic list on your fridge with an easy design style.
Made from just wood, these magnets are fun and can be placed anywhere on the fridge and they look great. Not to mention they're pretty strong so they can hold up any size paper.
13.

Balloon Present Earrings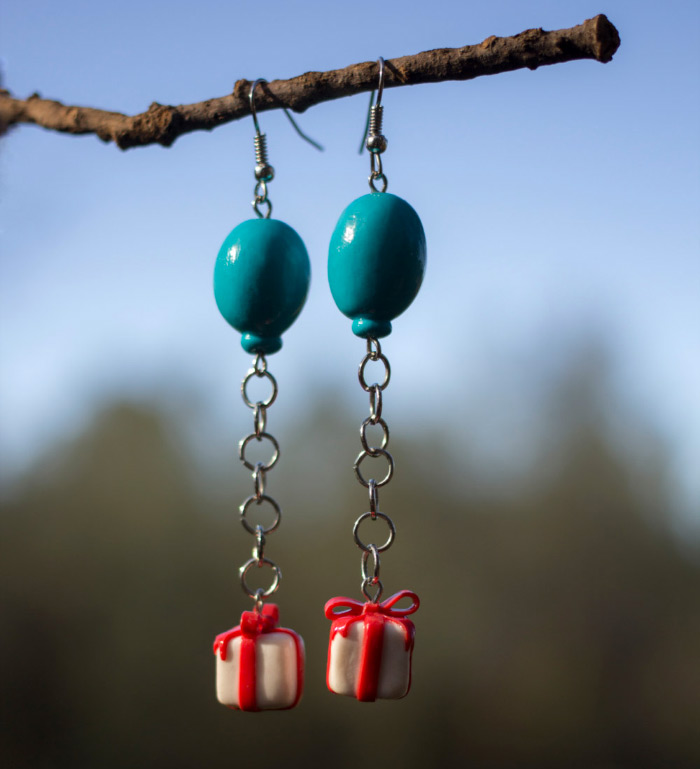 Another creative interpretation of the balloon presents from the game, these balloon present earrings are a good way to spruce up your outfit.
Made with polymer clay, these fun earrings can be colored whichever way looks best and given as a gift to a friend, or even yourself.
Granted these may not be for everyone but I'm sure there's a couple hardcore fans out there clamoring at the chance to wear these suckers.
14.

Porter Upcycled Terrarium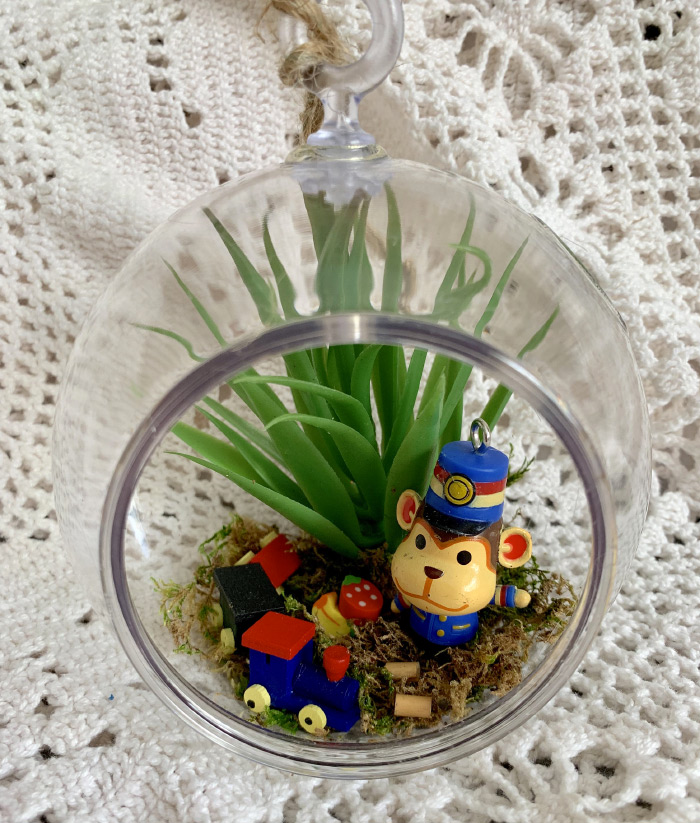 This amazing hanging globe terrarium is a fantastic way to create your own little AC-inspired scene with Porter.
Making for a delightful home decoration piece, this terrarium craft will give guests insight into your love for AC. For those that don't know what it is, well it'll provide a great ice breaker when they ask what the heck is sitting on your coffee table.
15.

Animal Crossing Washi Tape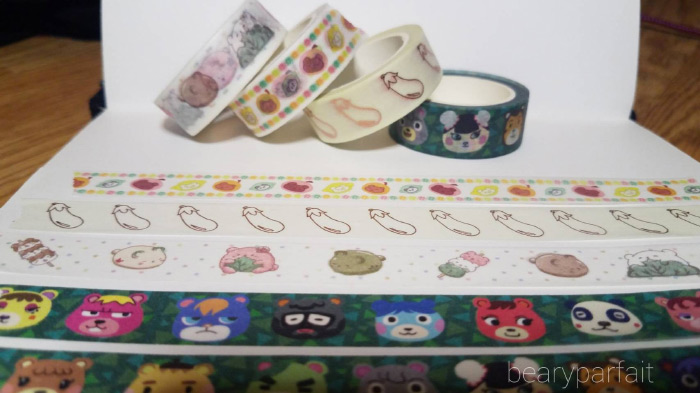 Looking for a fun way to stick things together? If you're a crafts buff then of course you're looking for some really cool adhesives.
Try these Animal crossing washi tape designs for a unique tool that'll add gaming fun to an otherwise mundane project.
Customize with your favorite characters and items from the games and you'll have some adorable AC tape at your disposal whenever you need it. This can also be perfect for wrapping Christmas presents each year.
16.

Custom Stickers Sheet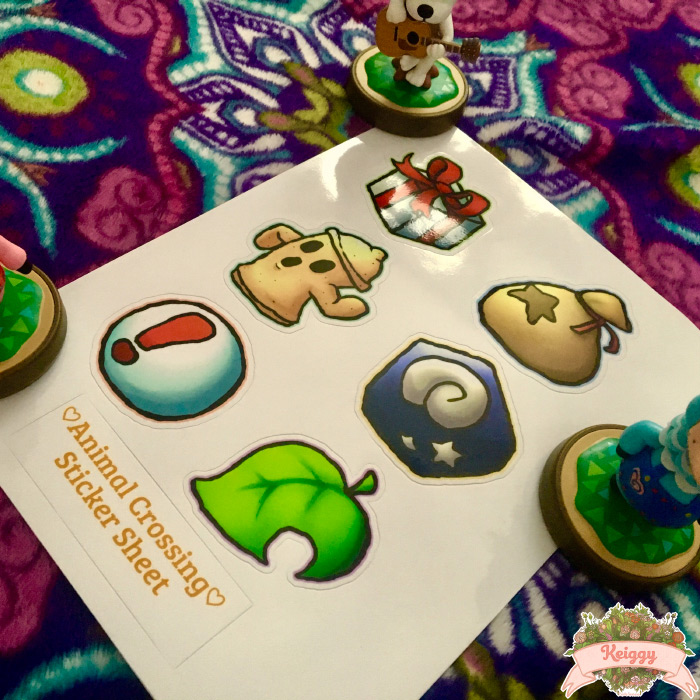 Stickers can go on everything from cars to backpacks to suitcases.
Customize your everyday possessions with these super cute custom AC stickers.
Take anything you like from the AC universe and make it into a great sticker to personalize your life. By far the best way to customize almost anything you own.
17.

Pitfall & Fossil Tote Bags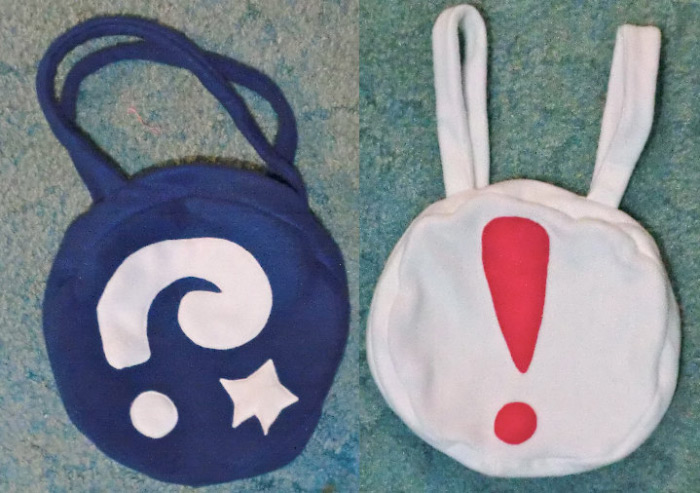 Tote bags are highly practical and make for very handy 3DS holders when you head off to your next AC gaming session.
Well if you want a more handmade feeling then look into these pitfall and fossil tote bags. They'll ensure your bag is the best in the neighborhood and 100% handmade with love.
18.

Animal Crossing Polymer Figures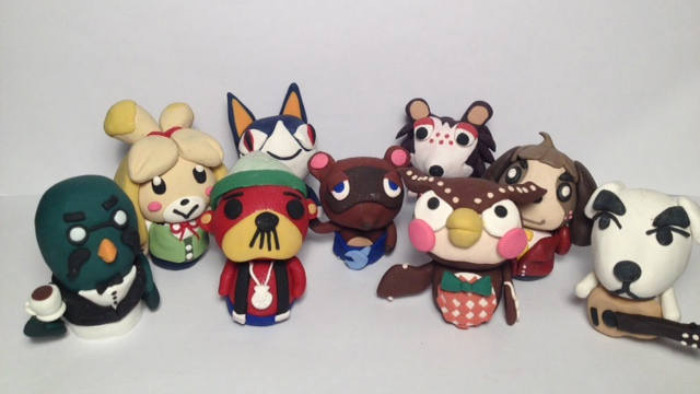 Finally one of the best crafts on the list, bring characters from the game to life with these fantastic polymer figures.
A great way to fill a shelf or add personality to a desk or bedroom, these Animal Crossing figures come with all the color and excitement of the game.
You can naturally DIY these on your own but if you like the existing designs you can grab handmade copies right from Etsy. This is certainly a design that would fit great in any home office or on top of any desk at work.
Browse:
Animal Crossing
DIY
Lists
Video Games