Wacky Animaniacs Toys, Collectibles, Plushies & Gift Ideas For All Ages
This post may contain affiliate links. If you buy something we may get a small commission at no extra cost to you. (Learn more).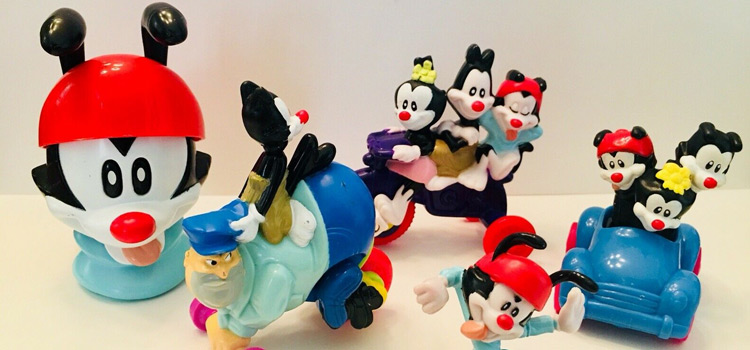 No 90's kid will ever forget the adventures of WB siblings Yakko, Wakko and Dot.
After spending 30 years locked in Warner Studios' water tower these rascals took American animation by storm. And they're still quite popular in pop culture to this day(including a potential reboot).
Along with other iconic characters like the Goodfeathers and even Pinky and The Brain, this trio of dogs put Animaniacs at the forefront of animated comedy with their short, irreverent skits and inclusion of adult humor.
Such popularity and praise makes a lot of sense once you consider the show was actually produced by the renowned Steven Spielberg.
To celebrate such an important part of animated history and cartoon culture I've organized this massive list collectibles, merch, and memorabilia for all kinds of gift ideas. Perfect for longtime fans and the recently initiated. Faboo!
Browse:
Animaniacs
Cartoons
Gift Guides