Top 21 Best Anime Princesses: The Ultimate List
This post may contain affiliate links. If you buy something we may get a small commission at no extra cost to you. (Learn more).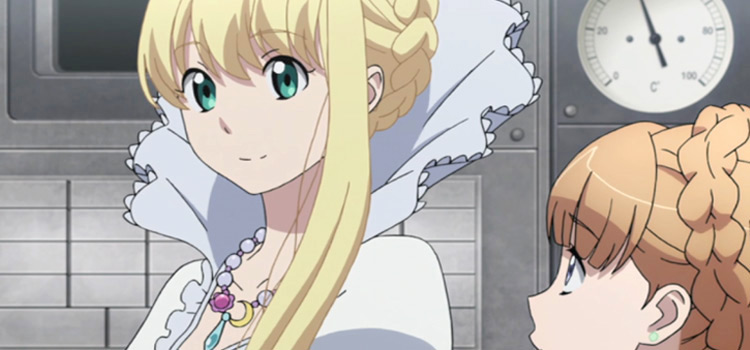 Every little girl dreams of being a princess. Of course, who could blame them?
Princesses are known to be drop-dead gorgeous, kind, definitely rich, and sometimes can kick butt too!
That's why the list of anime princesses happens to be a fairly long one, fiction or not.
And trust me: the anime world is full of damsels in distress, but also many brave female royalties that bring fame and glory to their kingdoms.
21.

Hakuei Ren
Anime: Magi: The Labyrinth of Magic
Although she isn't a main character, Princess Hakuei Ren stood out as a capable army commander of the Kou Empire.
And she's a powerful magi who's able to summon strong tornadoes through her Djinn.
Coupled with a strong sense of justice, Hakuei seems like the perfect princess. Just don't make her cook at any point.
It's known that her culinary skills were so bad it almost killed one of her personal attendants!
I'd rather take on her windstorms over eating her cooking any day.
20.

Millhiore Firianno Biscotti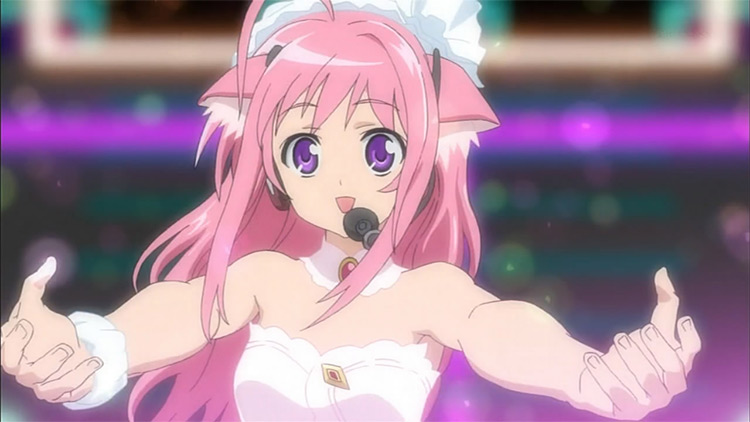 Anime: Dog Days
Millhiore is your typical princess who represents the Biscotti Republic.
She is well-loved by her people, she's hardworking, and she's also a talented singer who holds concerts despite her status.
You might think that's all there is to her, but hear me out there's quite a bit more.
Millhi proved her dedication and undying love for her people as she took it upon herself to summon a hero from Earth, at the time when her country was in peril.
She has also become a kind-of great fighter later on.
This all happened to her when she was just 13 years old! Think about that.
19.

Carla/Charles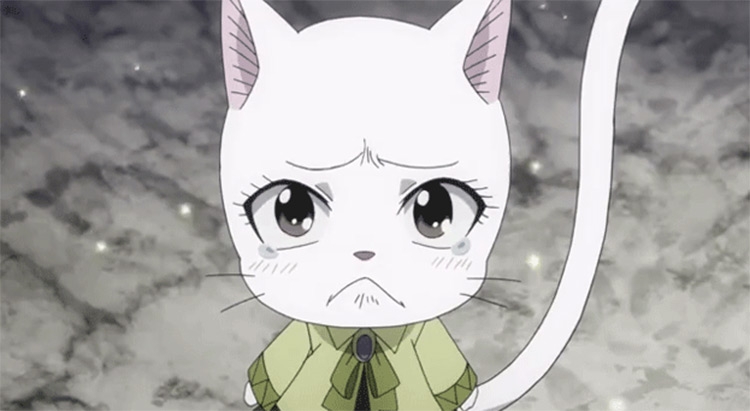 Anime: Fairy Tail
Fairy Tail has a lot of powerful female leads.
But Charles takes this spot because, well, she's the only princess in the series.
She also kicks butt, too!
Yep, you're looking at a cat. Charles is an Exceed from the alternate universe of Edolas, who are beings who look like a talking cat… that hatched from an egg.
While Charles never grew up in royalty, she still carries herself quite well and is really powerful.
She inherited her mother's pre-vision powers, making her the second strongest Exceed in the series. (Panther Lily takes first in power, obviously. Sorry Happy!)
18.

Lilliane von Phoenix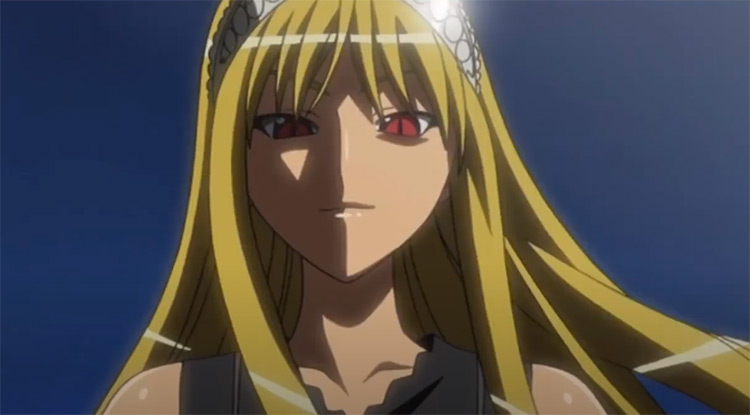 Anime: Kaibutsu Oujo
Don't be fooled by Lilliane's attractive appearance. She's actually the princess of monsters!
But unlike her nasty siblings who desperately want her out of the picture, she has zero interest in fighting for the throne.
Although she has the traits of a ruler: she can negotiate with other creatures for the sake of peace, or fight them off push comes to shove.
Lilliane's greatest trait, though, is her ability to keep her composure through it all.
Although to be honest, her phoenix abilities are also to die for.
17.

Relena Peacecraft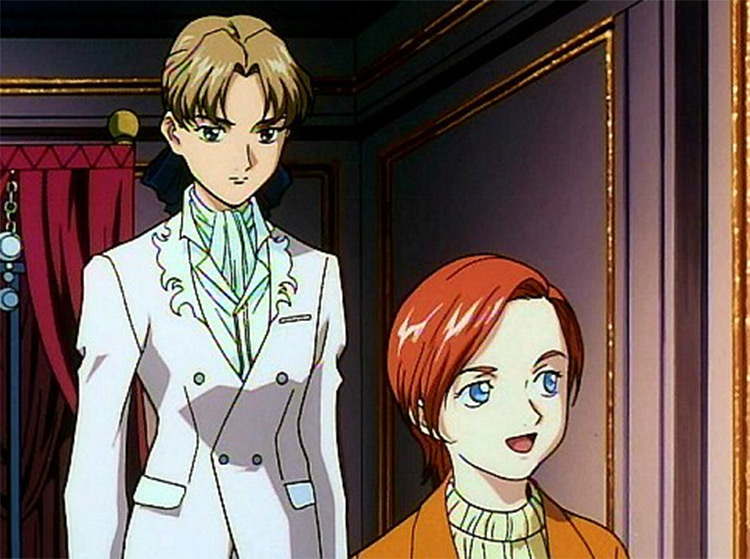 Anime: Mobile Suit Gundam Wing
Relena begins the series as a spoiled rich girl. But then launches herself in the middle of warfare.
This all happened after she learned that she was not just a wealthy woman, but she was actually the lone female heir of the Sanc Kingdom, whose Royal Family was all but annihilated for advocating for global demilitarization.
This storyline gets pretty crazy.
So Relena went on from this bored rich teenager to an actual princess who defends peace — with the help of her friend, Gundam pilot Heero Yuy.
16.

Asseylum Vers Allusia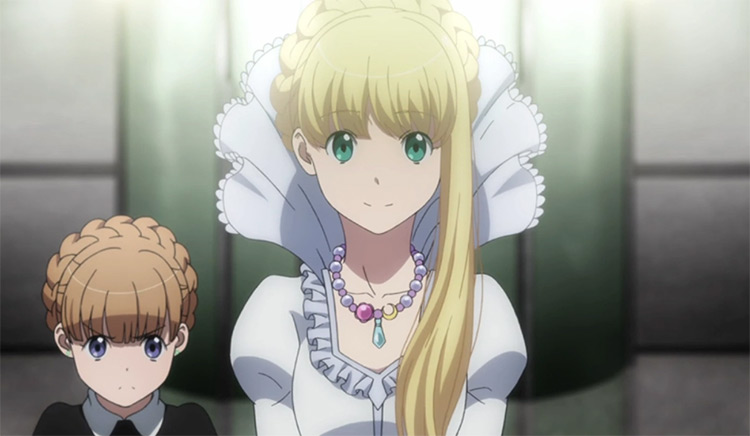 Anime: Aldnoah.Zero
Just like another princess on this list, Asseylum is yet another pacifist.
As a princess of the VERS Empire on Mars, she travelled to Earth in order to ease tensions between the 2 planets.
But an attempt on her life ended up making matters worse.
This lead to Earth and Mars on the brink of war, which is the last thing she wanted to happen.
*spoiler alert* She married one of her Orbital Knights Klancain out of obligation. Though we all know she should have ended up with Inaho!
15.

Pina Co Lada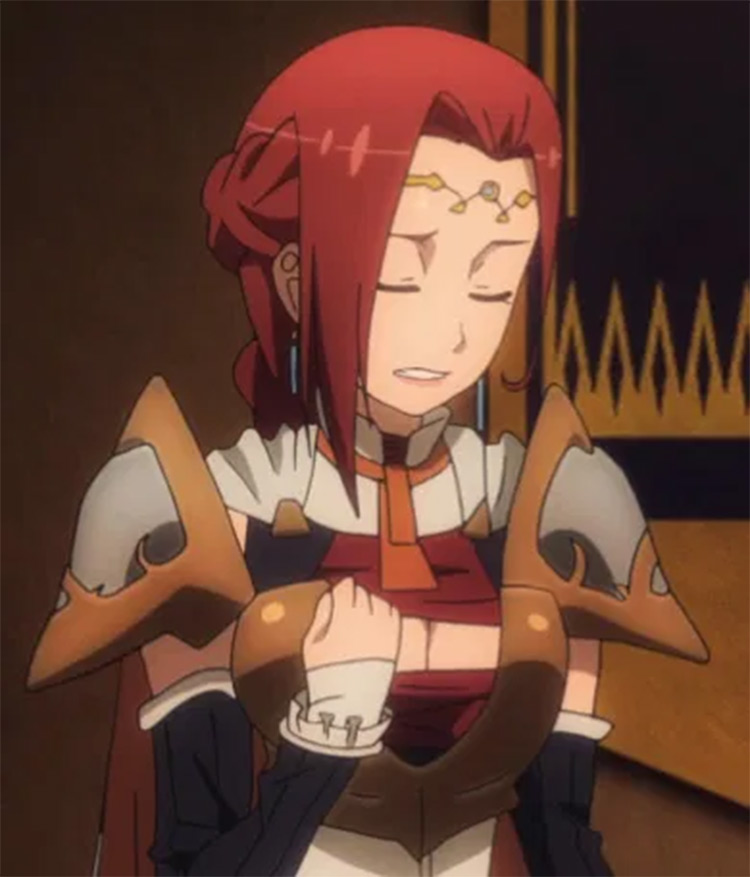 Anime: Gate
Don't be fooled by this princess named after a popular alcoholic beverage.
Princess Pina Co Lada is not someone you can joke around — at least in the beginning.
As a princess from a different dimension that failed to attack Japan, Piña advocates for a more peaceful solution to their world conflict.
But what's unique about her is she is the only anime princess who is actually an anime fan herself after becoming friends with Itami, the unrepenting otaku & protagonist in the show.
14.

Sakura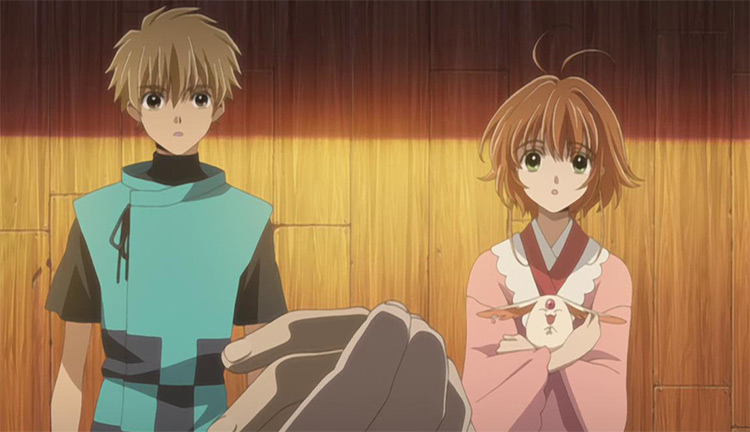 Anime: Tsubasa Chronicles
Nobody likes two-dimensional characters (figuratively, of course).
And that is why Sakura's character is so well-received in the fandom.
Her character and personality change as the story progresses, and we can't help but feel empowered when she finally learns to manipulate influence people to get what she wants.
A girl of true royalty.
13.

Princess Emaraude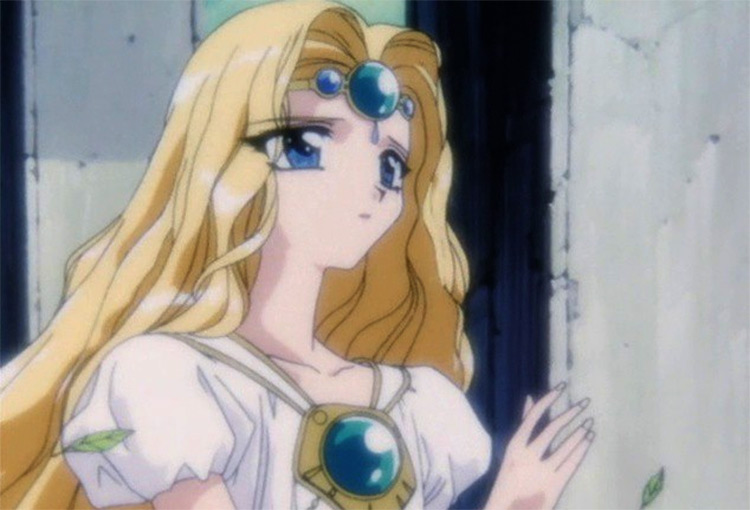 Anime: Magic Knight Rayearth
Speaking of royal girls, nothing says royalty like having a huge responsibility that you're gonna wanna turn your back on– for the sake of love.
Princess Emaraude is the pillar that holds Cephiro together.
The condition of her heart affects the land's well-being, so she doesn't really have the liberty to follow her own desires.
But of course, she finds a way.
And luckily she's got three magical beings (and all of us) on her side.
12.

Latifa Fleuranza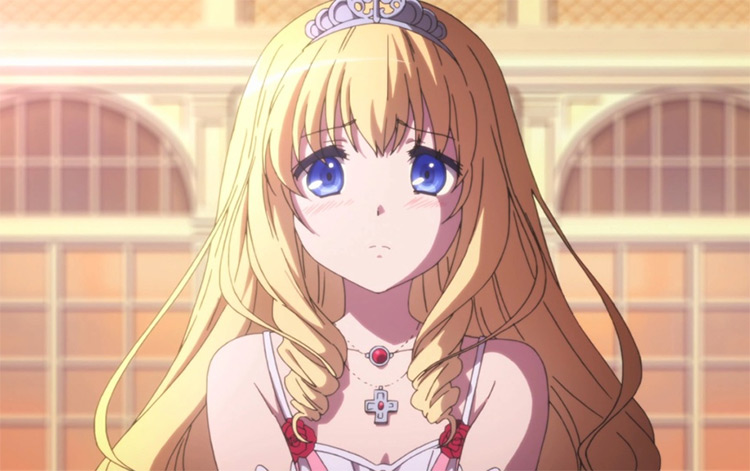 Anime: Amagi Brilliant Park
We love a princess who also doubles as dedicated CEO. Girl power!
Well, general manager to be exact.
But what makes the beautiful Princess Latifa Fleuranza so awesome is her commitment and passion to keep her amusement park a roaring success.
This ageless princess is a testament for young girls around the world. It shows that true royalty needs no saving, but is responsible for her own story.
And honestly, who doesn't want to possess such a powerful kiss?
11.

Stephanie Dola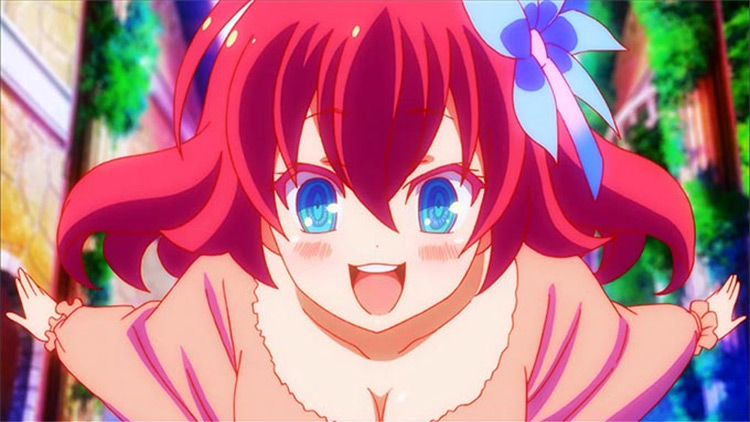 Anime: No Game No Life
Despite her bombshell figure, Steph from No Game No Life is so much more than a pretty face.
Even though she's constantly undermined and regarded as a "fool" just like her grandfather, Stephanie proves that her kindness and intelligence are just as remarkable as her contemporaries' cunning and manipulative ways.
10.

Euphemia Li Britannia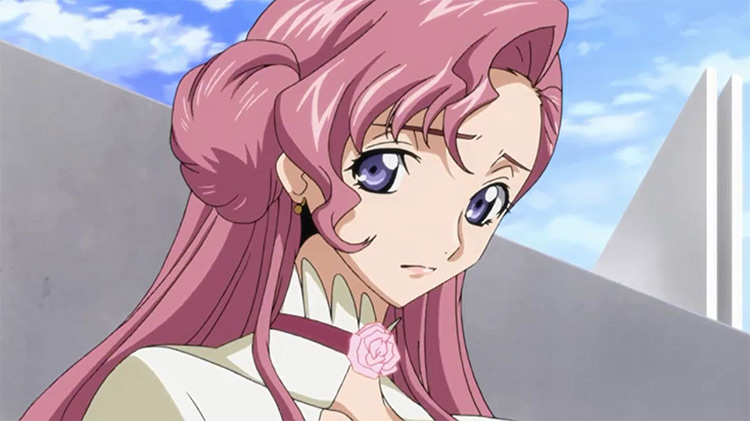 Anime: Code Geass
The best thing about Princess Euphie(aside from her enviable pink hairdo) is her kind heart and respectful treatment of everyone– even non-Britannians.
Flashbacks to her childhood with siblings Lelouch and Nunnally never fail to make me cry.
The only moment more emotional than these flashbacks, might be the scene were Euphemia had to be neutralized for… you know what.
*sniff*
A minute of silence for our fallen Massacre Princess, please.
9.

Lucia Nanami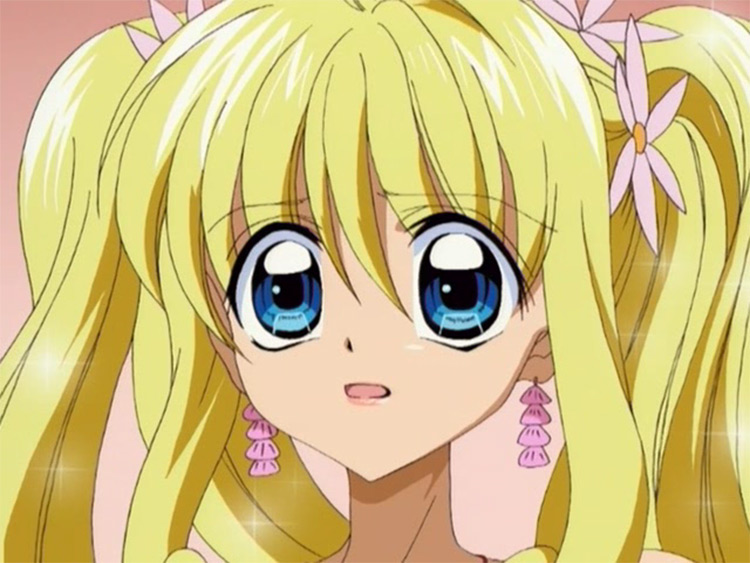 Anime: Mermaid Melody Pichi Pichi Pitch
Lucia Nanami, princess of the North Pacific Ocean, will have you singing, laughing, and crying along.
She takes on the tall order of reuniting the seven mermaid princesses to protect the seven seas, while also seeking the guy she saved and fell in love with seven years ago.
Her smiling face and optimistic personality will hook you right in.
But you'll admire her more for her grit, resilience, and strong heart.
8.

Cornelia Li Britannia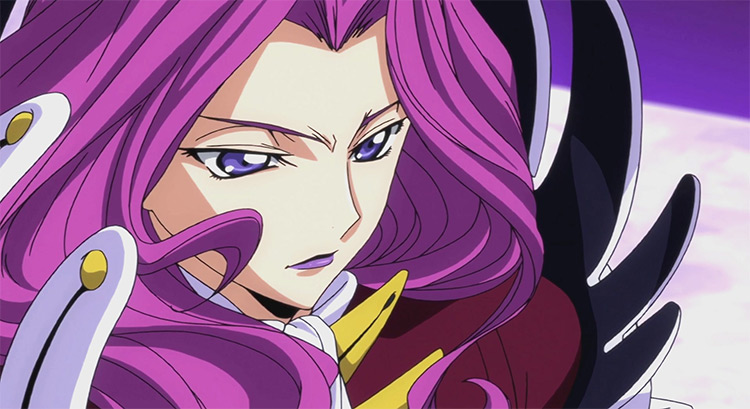 Anime: Code Geass
A little bit higher than her sister Euphemia on this list is Cornelia Li Britannia.
Usually regarded as Euphie's polar opposite, Cornelia is a ruthless fighter.
Just a straight coldblooded princess, and the best elder sister anyone could ever ask for.
Her character development from being a Britannian patriot to being someone who deeply values and cares about human lives is one of the best things about Code Geass.
The fact that her only known weakness is her sister makes her all the more impressive.
Until the very end she worked hard, risking her own life and limb, to restore order in a war-torn country.
7.

Nefertari Vivi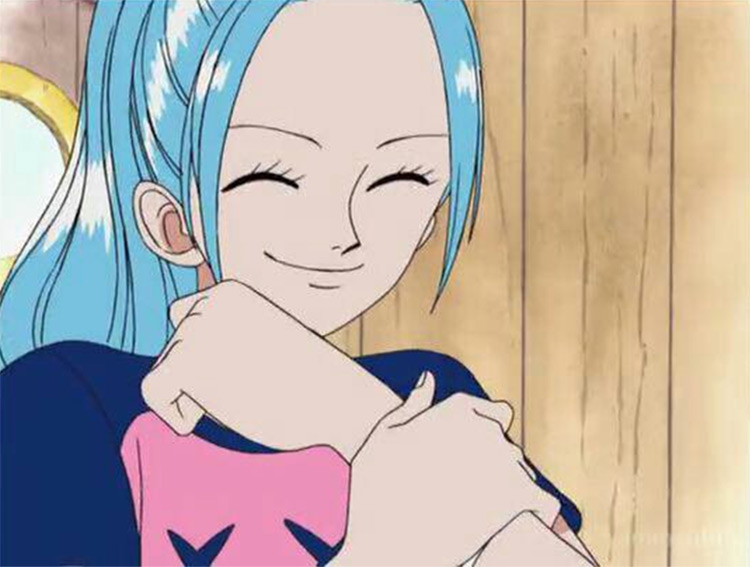 Anime: One Piece
Eiichiro Oda must be so proud of how he built his character to near-perfection.
Being the only princess to join the Strawhats, Vivi was able to show her kind and compassionate personality towards each of her crewmates, whom she clearly cared so much about.
She's way too nice and way too thoughtful to be hated. You'll just find yourself smiling from ear to ear whenever she's on screen.
Granted, she may be bad at warning her people of the dangers that lurk in her village.
But she will do everything to protect them. That's the mark of a true princess.
6.

Princess Tutu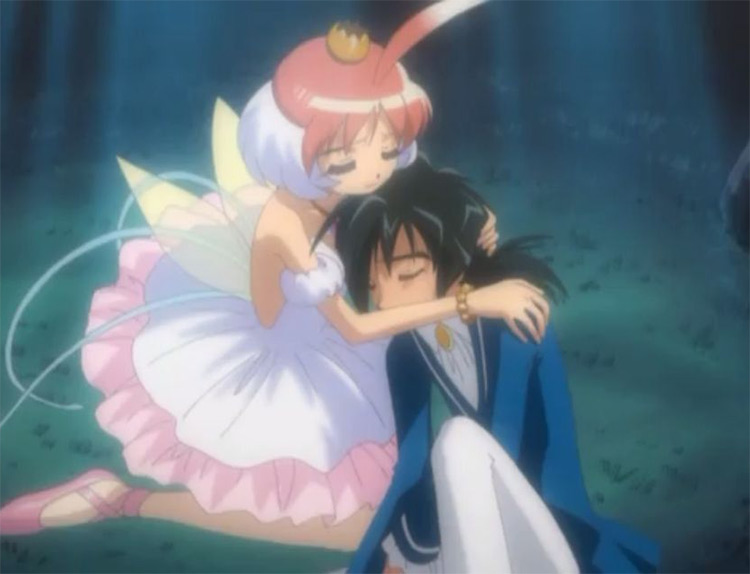 Anime: Princess Tutu
Out of all the anime princesses on this list, Tutu is the one that came almost straight out of a fairy tale!
I say almost because she is an actual duck.
But one day, Tutu acquires the power to become an ordinary human girl, after getting a mysterious pendant from a ghost writer. (Yes, an actual dead writer)
After learning more about the pendant's powers, Tutu upgrades and takes on the form of a princess ballerina so that she can see her prince charming smile.
Yeah this anime doesn't really make sense. And Tutu is definitely in a league of her own.
But it's the novelty of a duck turning into a princess that really caught my eye. And I have a feeling you'll be drawn in too.
5.

Mei Chang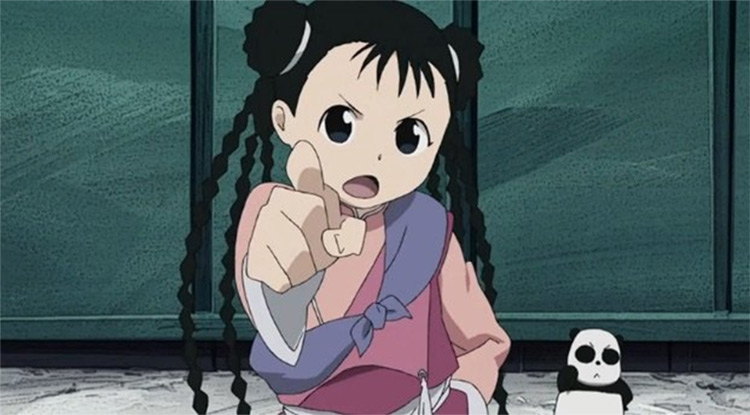 Anime: Fullmetal Alchemist: Brotherhood
When you watch Fullmetal Alchemist it's next to impossible to not root for the feisty Mei Chang and her ever-loyal pet panda, Xiao-Mei.
Despite being so small, Mei was tasked to carry the entire Chang clan on her young back.
To raise the social stature of their poor bloodline, Mei set out across the desert to seek the Fullmetal Alchemist on a quest to present her father with the secret to immortality.
It would cost anyone greatly to underestimate this young girl, since she turns out to be one of the bravest princesses you will ever meet.
A true anime badass.
4.

Yona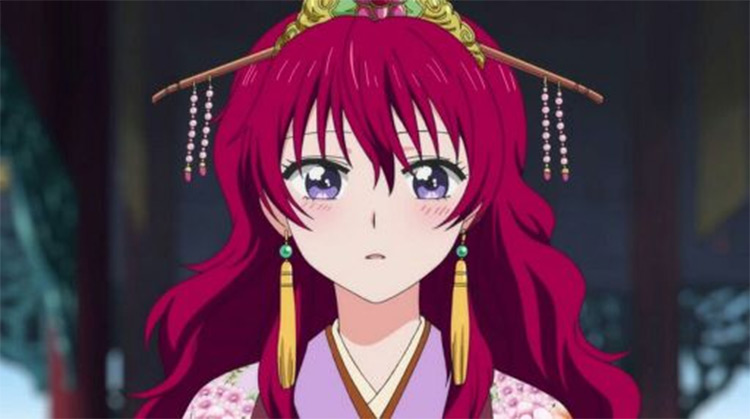 Anime: Akatsuki no Yona
The redheaded Yona is introduced as probably the most annoying princess ever.
She's politically ignorant and has no idea what it means to suffer.
But her redemption arc came pretty early in the series, as she was forced to relinquish her position and flee the castle.
From starting as a typical princess, she transformed into a woman for the masses right before our eyes.
As she slowly learned the truths of the world after countless trials and misadventures, Yona starts to take control of her own destiny.
With a little help along the way, of course.
And who can forget that iconic scene where her blood red hair was cut in combat? That moment was incredible.
3.

San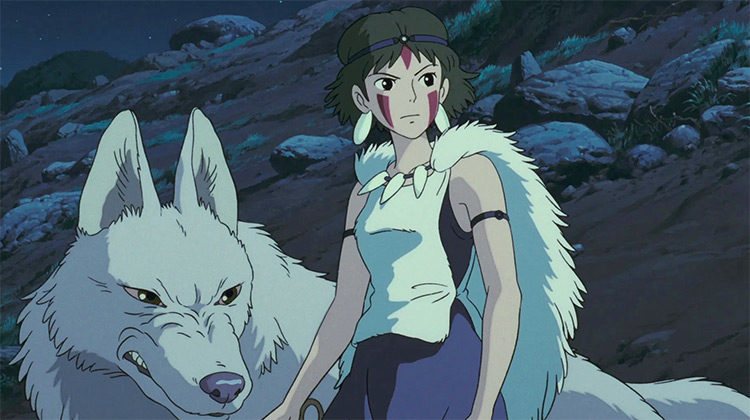 Anime: Princess Mononoke
If the West has their Pocahontas, well Japan has San from Hayao Miyazaki's Princess Mononoke.
She's basically a child of nature, being raised by wolves and quickly becoming a royalty among the Wolf Gods.
Despite being a strongwoman, San falls in love with protagonist Prince Ashitaka.
This gives us a well-balanced mix of love and adventure — which in this case led to the peace among humans and nature.
2.

Nausicaa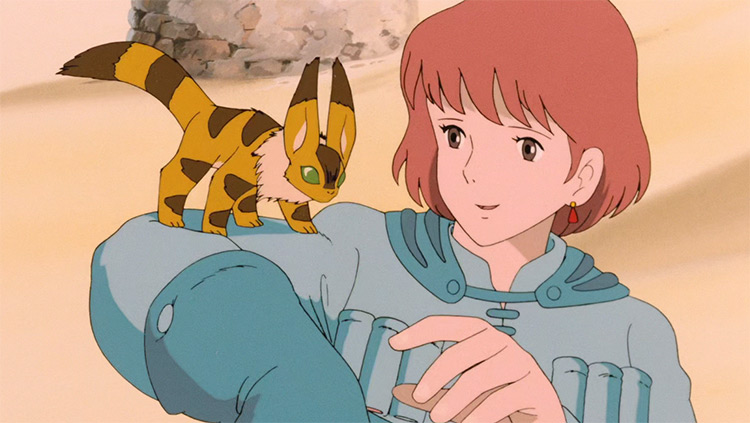 Anime: Nausicaa of the Valley of the Wind
From Chihiro and Yubaba to Kiki and Mononoke, Hayao Miyazaki has given us some of the most inspiring female characters in animation industry.
And Princess Nausicaa is undeniably the best of them.
She is the quintessential Miyazaki female lead!
I mean really, she can defend herself in combat, but she advocates for peace.
She is brave but also diplomatic.
Set in a post-apocalyptic war that destroyed civilization, filled with mutant insects in a toxic jungle, Nausicaa set out to bring peace to the planet.
As the unofficial first Studio Ghibli film, Nausicaa also set the standard for other Ghibli characters.
She remains one of the most cherished anime characters in history.
1.

Usagi Tsukino (Sailor Moon)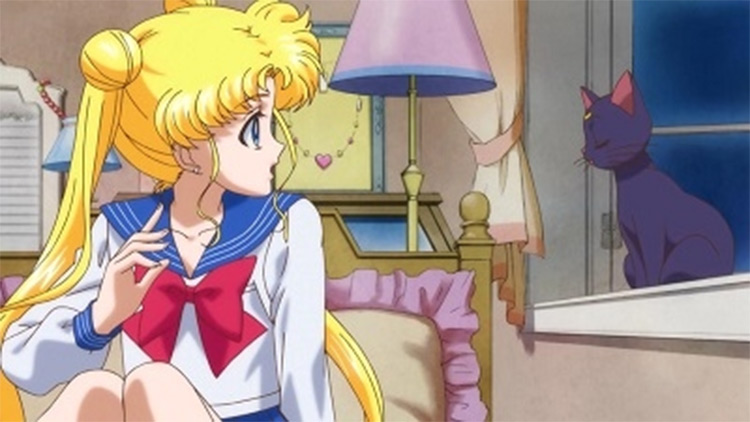 Anime: Sailor Moon
Our number one spot sits the unchallenged Usagi Tsukino, or the worldwide phenomenon better known as Sailor Moon.
Contrary to what others might say, I don't think Usagi's a feminist idol.
She often doubts herself, is somewhat of a klutz, and had to be saved by the enigmatic Tuxedo Mask a few times.
But as the series develops, Tsukino proves that she deserves to take on the role of Sailor Moon. The earth's toughest defender against evil.
While she isn't your textbook warrior princess, she certainly takes incredible credit for shaping the minds of a whole generation of women across the globe.
Browse:
Japanese Culture
Lists
Anime