Best Mods For Battlefield 2142 (All Free)
This post may contain affiliate links. If you buy something we may get a small commission at no extra cost to you. (Learn more).
Some video games never get old. Over time, they become something else. They become legendary.
Battlefield 2142 is still considered as one of the best entries in the series. Doing away with historically accurate settings, the game developed by DICE depicted a bleak future where a new ice age brought the world to the brink of an all-out war.
And it's not that surprising, considering the advanced weapons we'll likely have in 2142!
Well if you played the game way back in 2006 and want to dive into it again, mods are the best way to refresh the gameplay.
Sure, you may speed up human extinctions, but everything is fair game when you're looking for a bit of fun!
10.

Battlepaint 2
Playing vanilla Battlefield 2142 is all well and good, until you get fed up with its drab grey tones and hyper-realistic experience.
I say it's time to cheer things up with a splash of bright color.
Battlepaint 2 is a total conversion mod you'd never expect for a game like this. And yet it's almost impossible going back to vanilla after you switch.
It brings luscious green fields, bright skies, and colorful rainbows to a world that's ever closer to destruction.
All these additions become truly hilarious when you start ripping opponents a new one, all while cheerfully hopping around. Subverted expectations in full force here, folks!
9.

Reclamation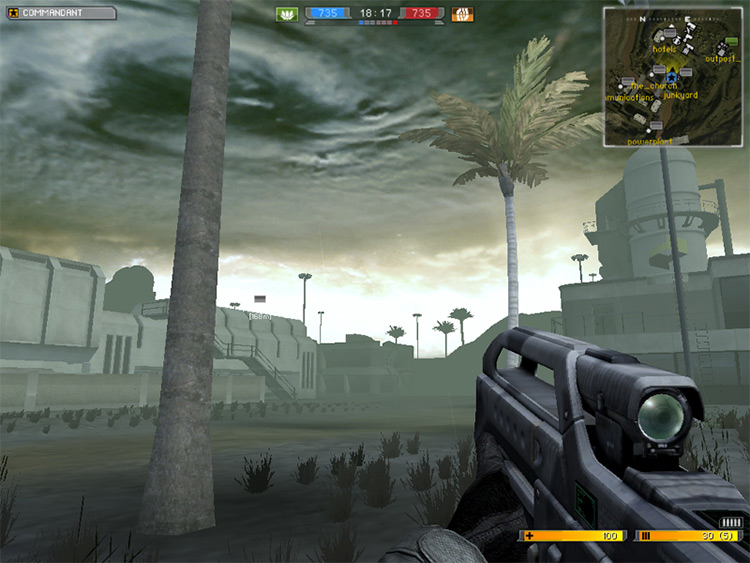 I don't know about you, but there's one thing I truly hate about games focused on multiplayer: servers shutting down for good. Many devs reach this point once the game isn't profitable anymore.
I mean, doesn't anyone think about long-time fans anymore?
Thankfully, modders to the rescue.
With the Reclamation mod, not only do you get to play Battlefield 2142 online again, but you also get all unlocks, new stats and ranking, and all the joy that comes from bombing your friends from all over the world.
Who needs remasters when you have modding?
8.

Red Zone
Nothing screams "danger" as much as the red color.
It makes you wonder how much dangerous a Red Zone could be in one of the most destructive first-person shooters ever released.
While the full development of the Red Zone total conversion mod was abandoned a while back, it still offers quite a bit of new content for both the USA and USSR factions.
This includes tons of new weapons and tools at your disposal.
And if this isn't enough, you also get improved destruction features and sound effects that'll make you feel like you're right on the battlefield.
It may not be 100% complete, but it's a darn good mod well worth a try.
7.

Urban Warfare
Battlefield 2142 doesn't get any more exciting than with the Urban Warfare mod.
This is a total conversion mod where you'll be fighting for your freedom (well, in the game anyway).
I know, I know, that's what everyone always says when starting a bloody war… but hear me out.
In Urban Warfare, you can either decide to lead an organized militia that has decided to stand up and fight against oppressive police states, or you can fight as these police forces to defend a status quo.
No matter which faction you pick, you'll find tons of new weapons to play with, and bring about ultimate freedom – or condemn humanity to a destiny of servitude. You decide!
6.

Zombie Mod 2143
When a war is going badly, and I mean badly, how do you turn the tides?
With biological weapons, of course!
Zombie Mod 2143 is an unofficial sequel to the main campaign.
The PAC leaders, to turn the tide against the EU, have unleashed their secret weapon to the world: a mysterious injection that makes soldiers more powerful than ever, but it also makes them crave human flesh.
So what originally was a war for dominance, has now become a war for survival.
But now you won't feel bad for killing the enemies in-game. Zombies deserve no mercy, after all.
5.

Tactical Ballistics
Wear your invisible cape like a true superhero on the battlefield with Tactical Ballistics, a mod that can literally let you fly!
Tactical Ballistics is currently only available as a server-side mod, so you'll have to find one that has it installed to enjoy the truly crazy new physics here. Not to mention all the new weapons included in the mod too!
But for a series that's always grounded so much in realism, seeing something so crazy is a very welcome breath of fresh air, isn't it?
4.

2142 Tofu Zombies
The 2142 Tofu Zombies mod has very little to do with food.
Unless you enjoy eating human flesh and brains!
But I guess in a way this mod does relate to food, as it features plenty of Zombie-themed content to sink your teeth into.
You can boot up a new game mode, track down new weapons, try on new skins, and play on tons of custom maps.
Sound tasty enough for you?
3.

Conflict 2142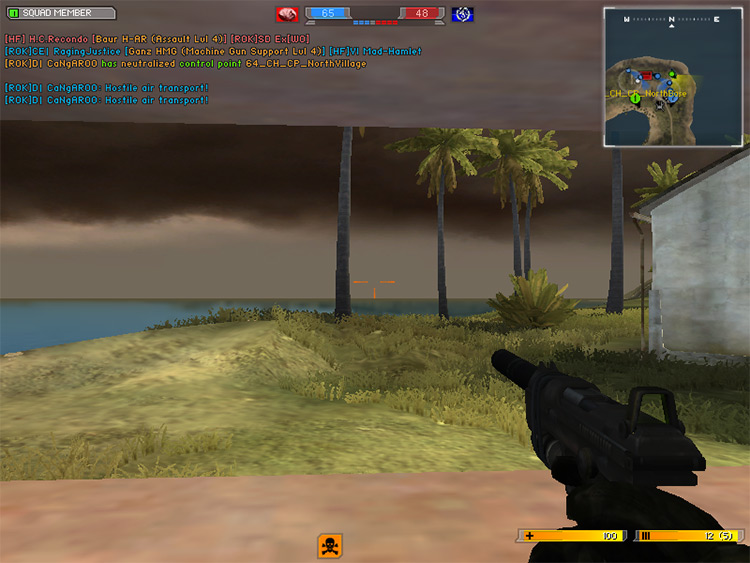 Sad is the day when a game is no longer supported by its developers.
Bugs and glitches remain unfixed, and players are forced to go through the same content over and over, until boredom takes them in its grip and eventually leads everyone to abandon the game.
Such is the fate of all games, unless they have a dedicated modding community (like Battlefield 2142!)
And the Conflict 2142 mod is a great example of the power of this community. It squashes all the remaining bugs DICE never got around to fixing, and also provides plenty of new content.
This includes a brand new single-player campaign that'll keep you glued to the screen for ages. Possibly until the next real war!
2.

BF2142: Single Player Experience
Speaking of new wars on the horizons, you definitely need to check out the BF2142: Single Player Experience (once you're done with the previous mods, of course).
BF2142: Single Player Experience introduces so many improvements to vanilla, that writing them all here would probably take exactly 123 years. But check the mods page for details – it really is one of the better single-player updates.
Suffice it to say, you get everything you need for an amazing experience in this one mod: new maps, better co-op, more dangerous bots, new weapons, and even new customization options. What else could you ask for?
1.

First Strike
How about we hop thousands of years in the future and head toward a galaxy far, far away?
First Strike is among the most amazing Battlefield 2140 total conversion mods, turning the game into a Star Wars first-person shooter. Probably one of the weirdest Star Wars crossovers to date.
It comes complete with an extremely authentic atmosphere, tons of weapons and vehicles lifted from the iconic series, custom maps and (drum roll…) space battles!
If you're big into the Star Wars franchise then you owe it to yourself to check out this mod.
Browse:
Battlefield
Lists
Video Games