Top 25 Best Anime Weapons Of All Time: The Ultimate List
This post may contain affiliate links. If you buy something we may get a small commission at no extra cost to you. (Learn more).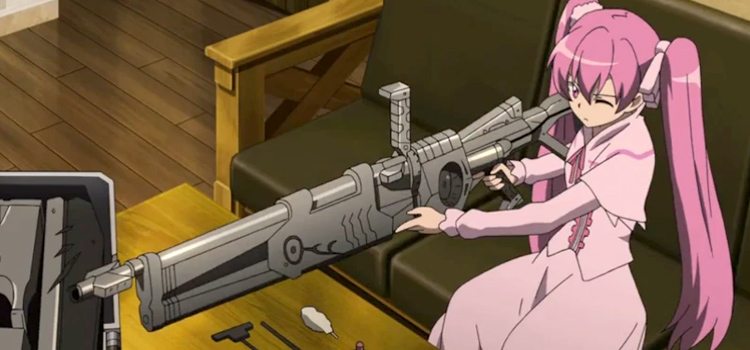 It's said that the warrior is only as powerful as their weapon.
I think anime has quite the few splendid warriors, so it only makes sense that it also has some nutty weaponry as well!
Let's take a peek behind the curtain of crazy Japanese designers to look at some of the best weapons that anime has to offer. This will take into account their in-universe presence, power, versatility, and maybe some points for cool aesthetics.
25.

Asta's Swords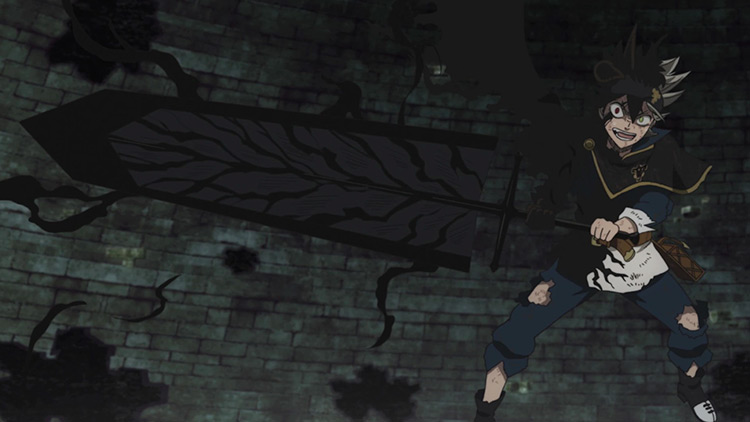 Anime: Black Clover
Asta's swords are rather plain if taken in a real world context, just big chunks of metal.
However, in the Black Clover universe these weapons are game changers. They allow Asta to completely nullify magic.
And in case you didn't know, magic is pretty much the way of life in Black Clover. So being able to negate it completely makes it so that even the hardest matchups become winnable.
Bonus utility points too, as Asta doesn't even have to carry them around, but rather can summon them with his Grimoire.
24.

Hyper-Density Seals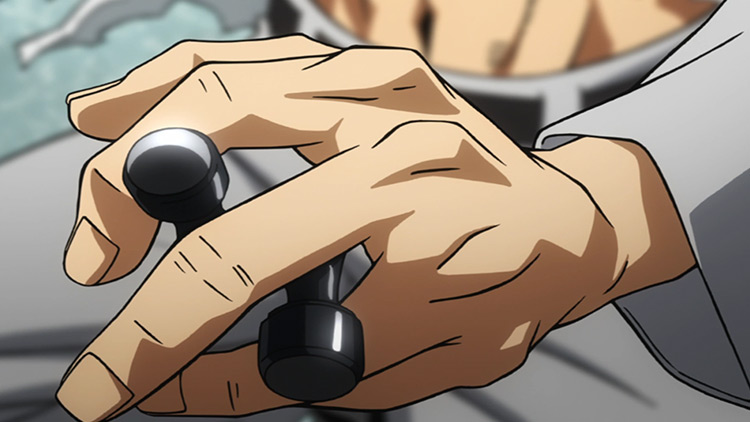 Anime: My Hero Academia
Compared to most of the weapons on this list, these stamp-looking weapons aren't all that strong.
However, in a word of quirks where people blow up buildings and freeze entire arenas, these seals are quite useful.
We see that Sir Nighteye is able to battle offense-oriented villains thanks to these bad boys, even though his own quirk only helps him gather information.
You can probably even kill a person just by throwing one of these at them. Plus, they're super small. And no one would ever suspect that they hold as much power as they do.
So the element of surprise is definitely on your side.
23.

Saika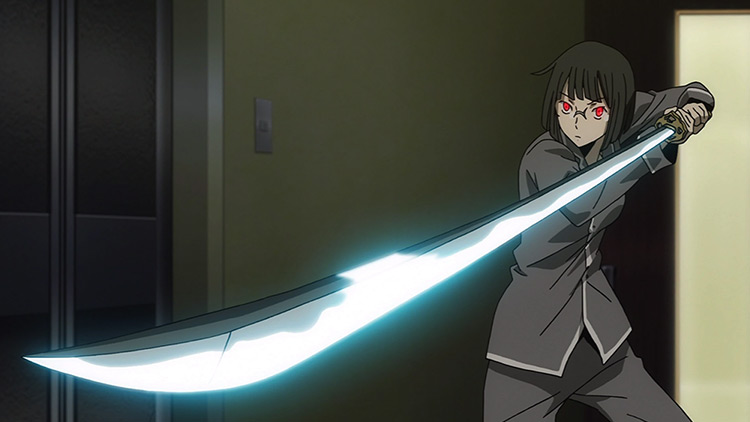 Anime: Durarara!!
Saika is the type of weapon that would allow anyone to conquer entire cities, if not even entire nations.
Every time someone is slashed with Saika, that person becomes a slave to the sword owner.
Plus, whoever that person slashes also becomes your slave.
Getting a groups of thirty slaves by yourself and then letting them go wild in a crowded concert (or something of that sort) will basically result in an army within an hour or two.
The only downside is that Saika is extremely mentally taxing, and can make you go nuts.
22.

The Totsuka Blade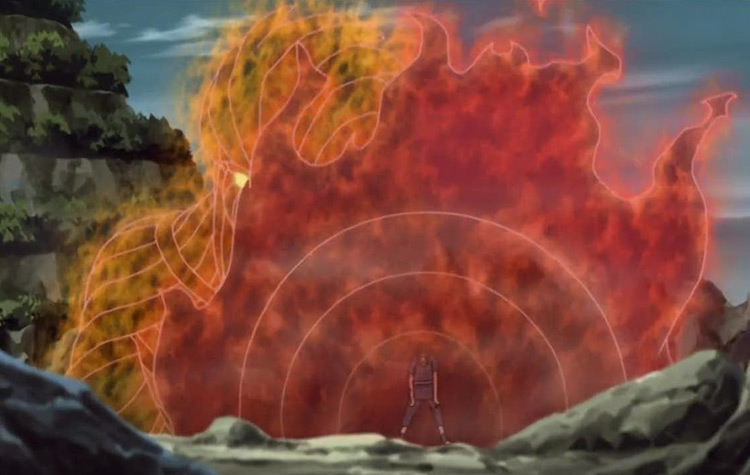 Anime: Naruto: Shippuden
Probably not your conventional sword, but a weapon nonetheless. The Totsuka blade holds immense power, and is what made Itachi such a powerhouse.
It can cut like a normal blade, through an eight-headed hydra no less. But the real kicker is its sealing capability.
Whatever is pierced with the Totsuka blade will be sealed forever in a genjutsu world. Even if the person stabbed is immortal and under someone's control, the Totsuka blade will still overpower all of that and vanquish them to the shadow realm (or whatever equivalent you like).
So the fact that Itachi had this and the Yata Mirror proves how OP he was destined to be.
21.

Baal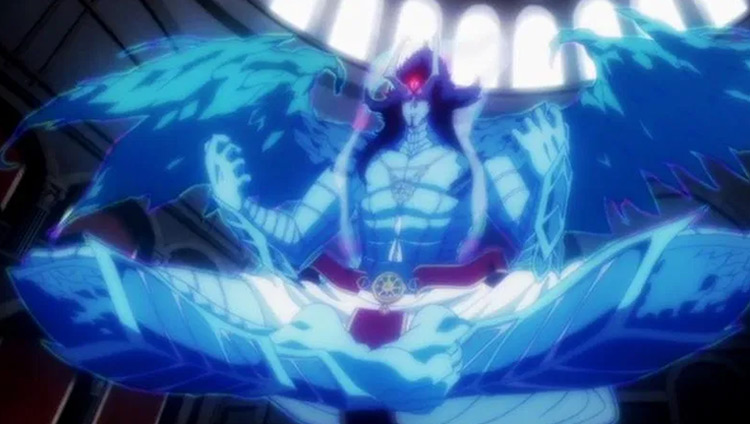 Anime: Magi: Adventure of Sinbad
Okay, in the world of Magi you have metal vessels: relics that possess the power of a certain Djinn.
These vessels are no joke. And it's rather difficult to pick out which is the most powerful.
Here I went with Baal, as Sinbad has shown that just with this metal vessel, he could destroy an entire mountain with no issues whatsoever.
There are quite a few other metal vessels that wield immense power. But for now I'm going to stick with Baal for having the most upfront burst.
20.

Demon Sword Lostvayne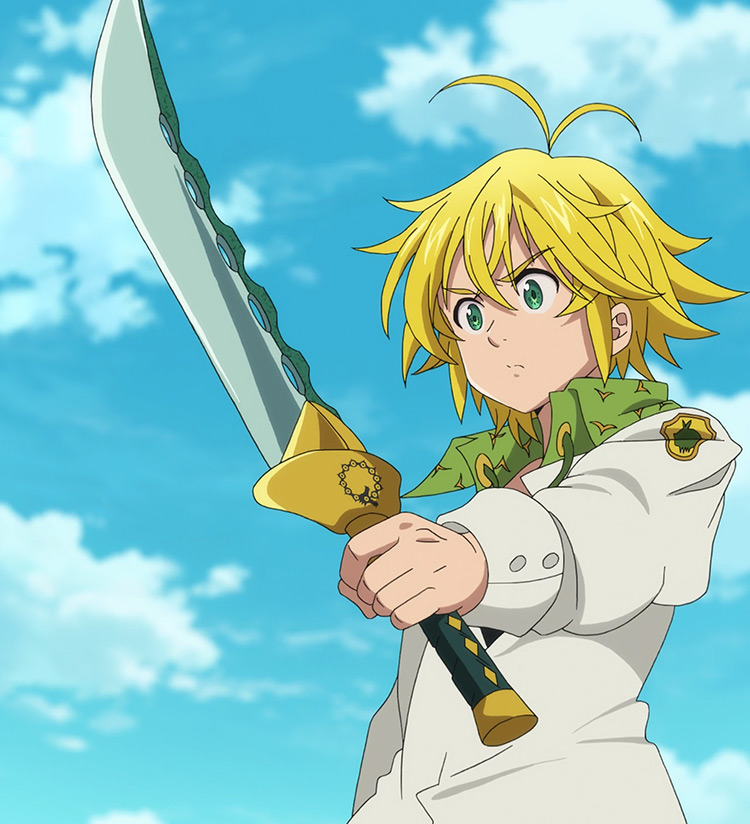 Anime: The Seven Deadly Sins
This is Meliodas' sword. And for a long time I thought it had the ability to do Full Counter.
But once I actually watched the series from beginning to end I learned that wasn't the case, it's just Meliodas' special move… but the sword has a different, arguably equally strong ability.
It allows the user to make up to four clones of themselves. True, the clones don't have the same power level as the user. But in the case of Meliodas, this power is quite the game changer since each clone can return a full counter and increase his power immensely!
19.

Daikoku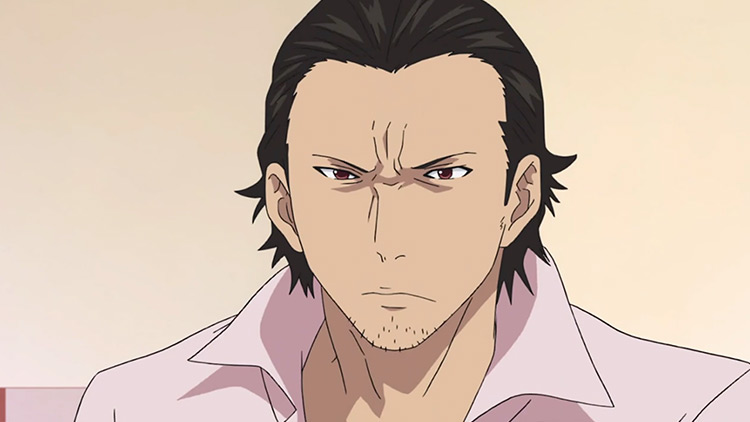 Anime: Noragami
You might be thinking to yourself "wait, this is just a human".
But anime tends to get very creative with its weaponry.
You see, this man can actually turn into a stylish little fan and be wielded by Kofuku.
His power while in this form isn't really a duelling power. But it can make absolute chaos.
This is because it's able to open vents, giant spiritual holes to the underground that attract phantoms, the main bad guys of the series.
So with a single swing, Kofuku can create such chaos that the other gods have to spend weeks mopping up after her.
18.

The Dominator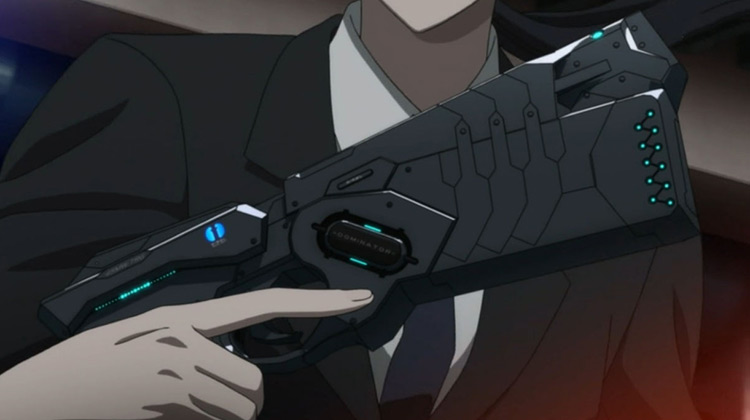 Anime: Psycho-Pass
With Dominators it's not just about the raw power they possess, but also the influence that comes with them.
By just pointing it at someone you can determine whether they're a criminal or not, except the few times when this backfired. So not only can you one-shot anyone in your line of sight, but you can also be seen as completely righteous for doing it. And face no consequences.
Hm… immense power and basically judicial immunity, that sounds pretty nifty doesn't it?
The only major downside is if there's a glitch in the system or the person is abnormal, it devolves into just a hunk of junk.
17.

Naofumi's Shield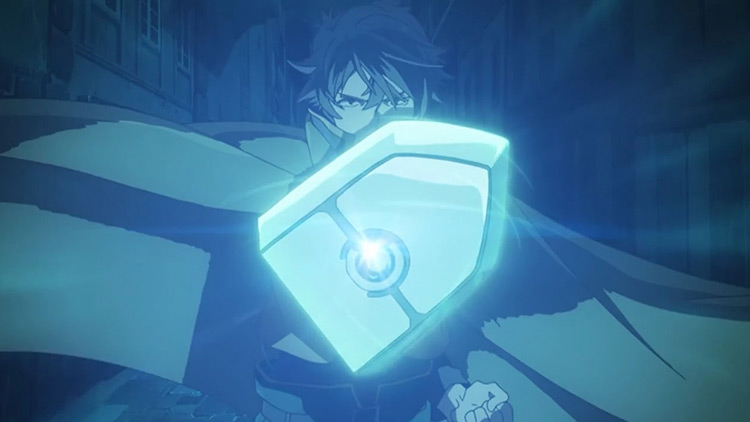 Anime: The Rising of the Shield Hero
Whenever a weapon is in the name of a show, you just know it's going to be powerful.
Sure, initially it seemed a bit mediocre. This had some good defence(go figure it's a shield) but that was about it.
However, the second anger was introduced as a power amp, the power of the shield skyrocketed to now being able to one-shot someone in the most metal way possible.
And the thing is that it has only recently been introduced. So if we get a second season I can only imagine how much this power will ramp up.
16.

Lagann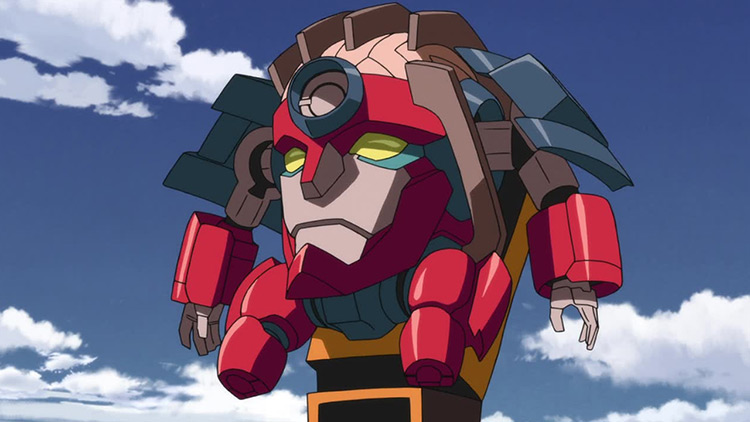 Anime: Gurren Lagann
Simon really struck gold when he found this midget head of a mech.
Sure, on its own it doesn't pose much of a threat, because it only has good mobility with its drill, while its attack and defense is negligible.
However, its overwrite system gives it a lot more relevance.
The ability to tack onto any other mech and gain complete control over it, not to mention making it more powerful than before, was just a game changer in the series.
All of the wars they waged wouldn't have even been possible without this little key weapon, firstly known as just the Lagann.
15.

Elenium Type 97 'Mobile Assault' Operation Orb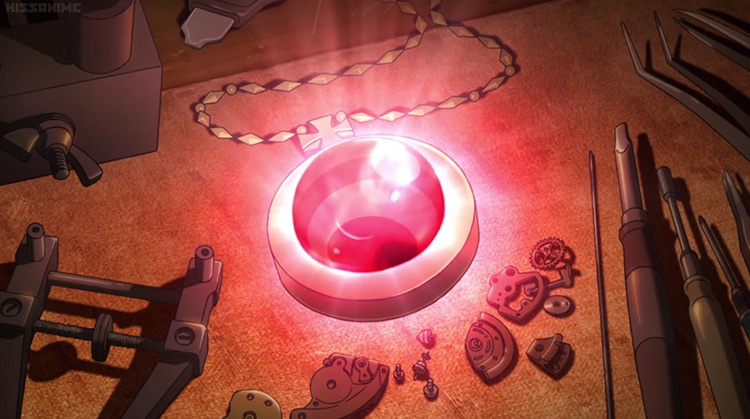 Anime: Youjo Senki
The name might be a mouthful. But this Operation Orb is the sole reason why Tayna became a devil of the battlefield.
Okay that and divine intervention.
Operation Orbs are the pieces of equipment that allow soldiers to reach the next level and become mages in the military, and type 97 is by far the strongest in its class.
Sure it had some defects initially. But it allowed Tanya to pose a greater threat than an entire platoon of soldiers with regular Operation Orbs.
So it is definitely a piece of equipment that packs quite the punch.
14.

Murasame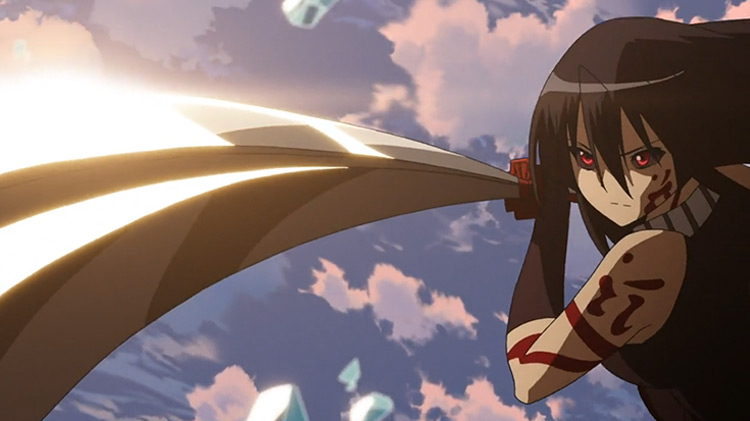 Anime: Akame ga Kill!
Murasame definitely does the title of the show justice. It's wielded by Akame and has done lots and lots of killing.
This is a sword so powerful that even getting grazed by its edge can spell immediate defeat.
Sure, it has some strain on your psyche. But unlike your enemy, at least you're alive.
So if the Saika is the king of dealing with groups of people and taking over a city, Murasame is the queen of 1v1 duels and quick executions.
13.

Quirk-destroying bullets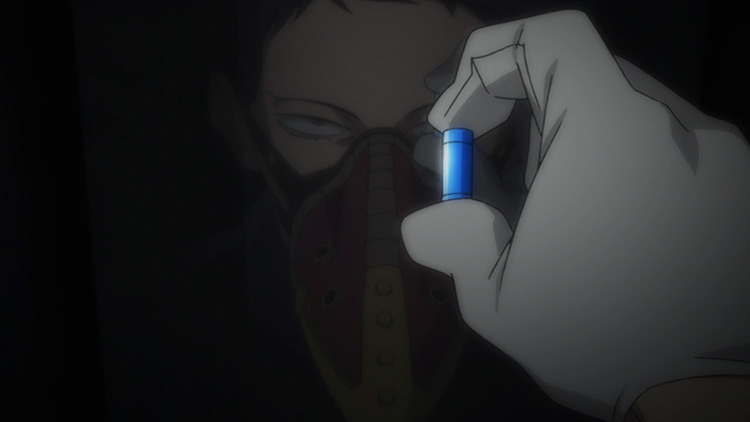 Anime: My Hero Academia
I mean, the description truly is in the name.
These things wouldn't be all that strong anywhere outside of the universe of My Hero Academia, either. I mean, they're basically nerfed normal bullets.
However, in a world where 80% of the population has quirks, having the ability to just take that away gives you immense power. Both because you can then easily kill the person, and because you can manipulate them by waving the antidote in front of their nose.
12.

Dragon Slayer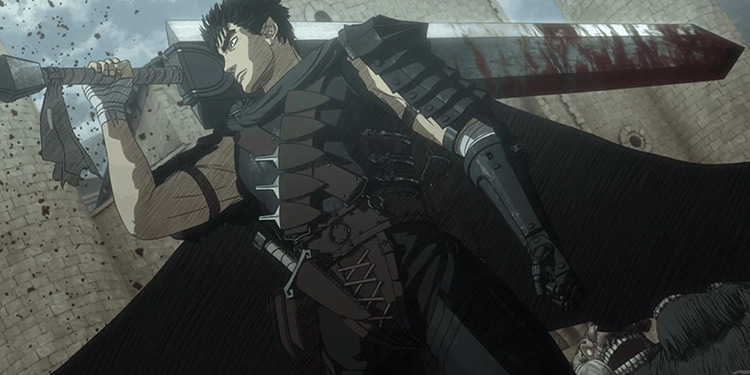 Anime: Berserk
With a name like Dragon Slayer you just can't help but expect some OP shenanigans.
Now whether it's because Guts is such a powerful maniac, or because the sword is so incredibly strong, who can say.
But a lot of blood has been spilt with this sword, and I really do mean a lot. Be it human, demon, or anything in between, once this giant slab of finely-forged metal comes into contact with a living organism, blood is bound to go all over the place.
11.

The True Longinus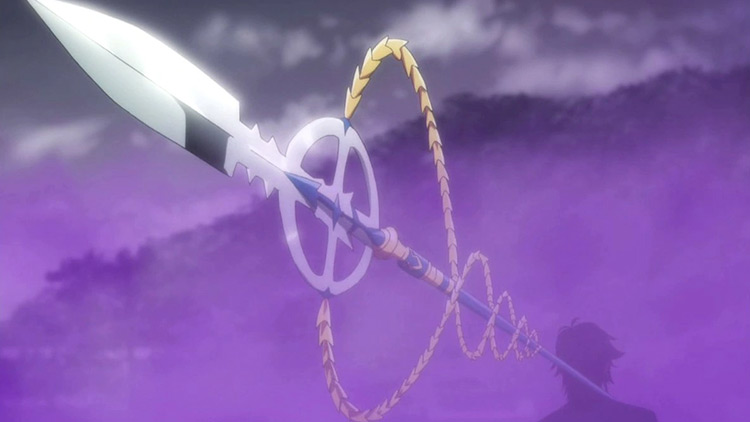 Anime: High School DxD
You wouldn't usually associate a fan service show with god-like powers.
But then again, chess also took me by surprise.
Every Longinus in the series is extremely overpowered, as each has the power to literally kill a god.
The True Longinus is especially troublesome, as it was the first Longinus ever created. And was also the spear that was used to kill Jesus Christ. That's right ladies and gents, the show that had us all believe it was just a parade of boobs and butts has the death of Jesus as a key plot point.
So yeah, this spear is beyond powerful.
10.

Amon's Sword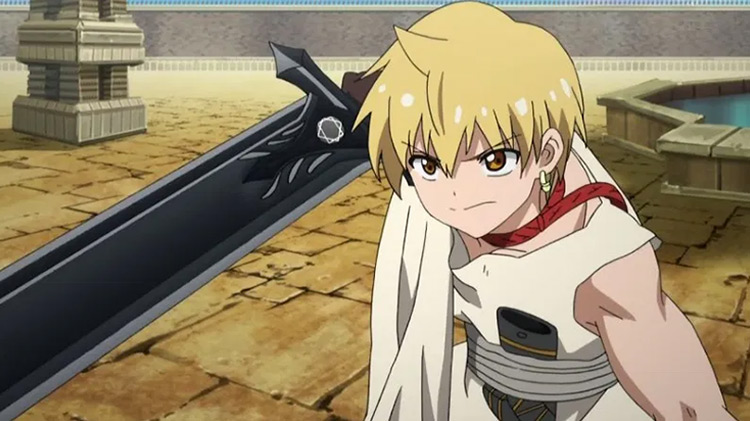 Anime: Magi: The Labyrinth of Magic
We had Baal on this list for its raw power, but now it's time to talk about a more subtle power: Amon's Sword.
I say "subtle" but it still does have the power to wield flames and can absolutely burn your face off, but it's no mountain destroyer.
Its main power comes with its ability to cut down other metal vessels.
This is quite the game-changer, as you can render your opponent defenseless without even harming them.
It's no wonder that when presented with the opportunity to acquire a second Djinn, Amon convinced Alibaba that there was no need. He was powerful enough on his own to take out anyone.
9.

Samehada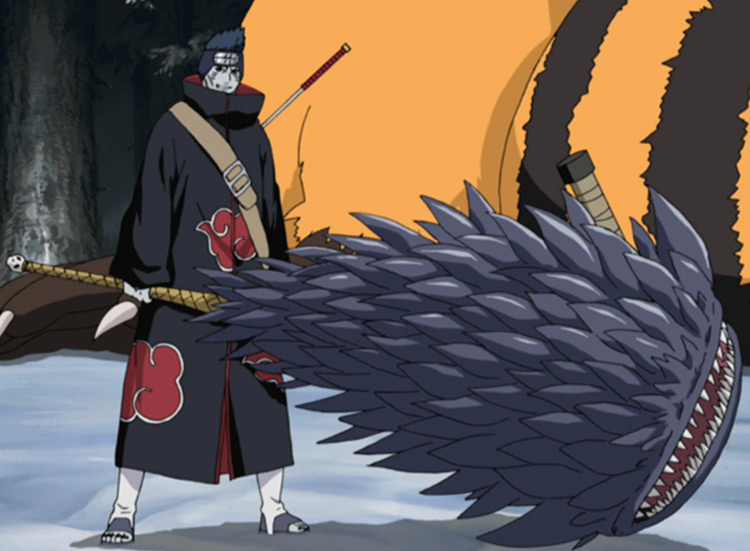 Anime: Naruto: Shippuden
Samehada is one of the seven deadly mist swords, and arguably the strongest one.
It looks like something you would get in a carnival from Hell, as it's a short knife covered with scales and with a gapping mount on its end.
The sword is sentient and can drain the chakra of anyone it touches, alongside aiding the wielder in battle.
And it also has free will. So it can literally decide not to be your sword anymore if it feels like it. Again, it came straight from hell.
8.

Kurikara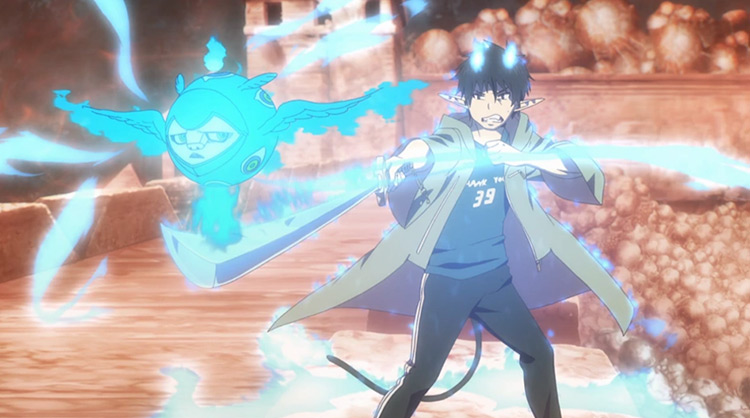 Anime: Ao no Exorcist
Kurikara's strength is extremely situational. But also extremely powerful.
If wielded by your average Joe, this is just a sharp nice-looking sword. However, when Rin uses the blade, we get to see its true power shine.
This is because Kurikara is capable of harnessing and suppressing all of Rin's power so that it doesn't go out of control.
And if you're wondering why that's so impressive, I'm just going to say that the sword is controlling the power of literal Satan.
So yeah, you could say that it's kind of a big deal.
7.

The Scissor Blade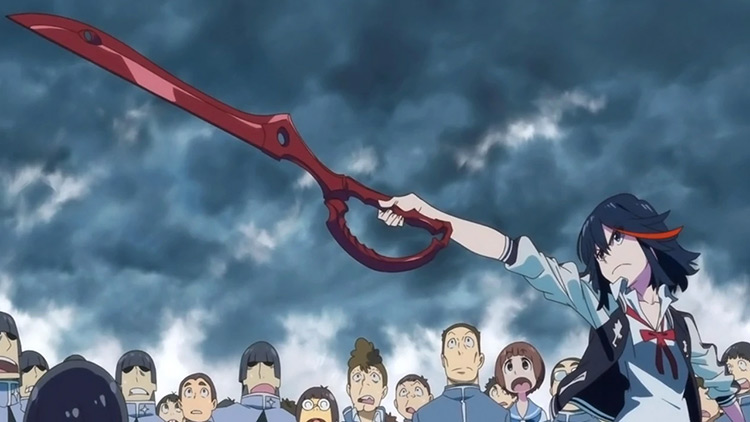 Anime: Kill la Kill
When talking about dangerous scissors, people are usually quick to bring up Sheele from Akame ga Kill (and her giant safety hazard).
But if you really think about it, the Scissor Blade is just an advanced version.
Not only can it cut through anything and never breaks(like Sheele's Extase) but this scissor blade can also change its size and cut through life fiber: a material that's virtually indestructible otherwise.
Plus, the Scissor Blade has just seen a lot more use. And thus has shown a lot more feats.
6.

The Bow and Arrow
Anime: JoJo's Bizarre Adventure
The bow and arrow are without a doubt the most important relics that exist in the JoJo's universe.
This is because they hold the power to give a person a Stand, a vital power that you need if you want to ever go against any of the main cast.
Not only that, but the arrow can also grant your Stand new abilities. Or give it an overall upgrade, or increase its power many times over.
There's also a possibility of you flat-out dying from the process. But let's not think about that part.
5.

Pumpkin
Anime: Akame ga Kill!
When you hear the name "pumpkin" you don't really shake in your boots, do you?
Well you probably should.
For the most part, Pumpkin is just an extremely powerful sniper/machinegun/shotgun rifle that allows you to kill everyone and everything.
But the feature that really pushed its power over the edge for me was its hidden passive where the blast becomes more powerful depending on how "in danger" the wielder feels.
And yes, it's just about how the user feels.
So you can literally jump scare a sniper and have him accidentally blow up an entire building with this thing.
4.

Excalibur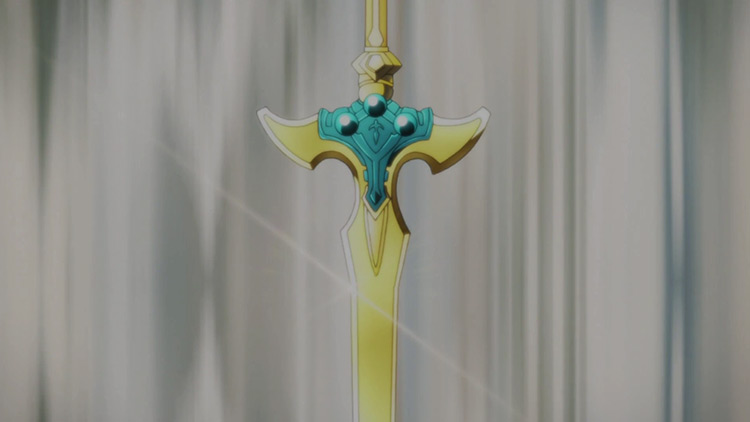 Anime: Sword Art Online
This is a weird one.
Excalibur is just flat-out the strongest sword in the SAO universe, at least in the first 2 seasons. And this is treated as an undisputed fact.
God boy Kirito himself ends up owning the sword, so you know it's top tier stuff.
But the thing is, he hardly ever uses it.
One of the rare times he does whip it out, the enemy just gets scared to death. A common theory is that Kirito literally doesn't want to use the sword because it's too OP.
And if Kirito thinks anything is OP, that weapon truly needs to be on this list.
3.

The Spirit Spear Chastiefol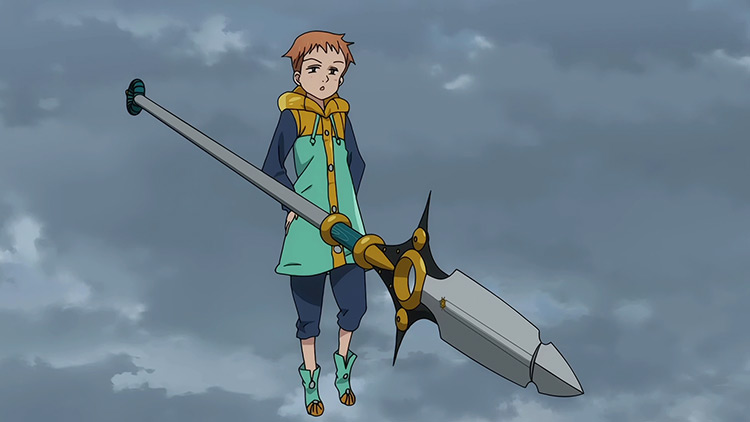 Anime: The Seven Deadly Sins
What makes the Spirit Spear so powerful is its versatility.
Sure it's called a spear, but it has so many forms that it's more like a whole arsenal.
The spear itself can levitate, and therefore give you a ride. And it can be controlled remotely, in case you don't want blood on your new shirt.
Some of its forms include (but are not limited to): a giant plush animal which is great for rescue and capture, a million small daggers which is great for dealing with large groups, and a sunflower that shoots out balls of energy.
That last one's great for long-distance combat and destruction of cities.
2.

Sword of Rupture, Ea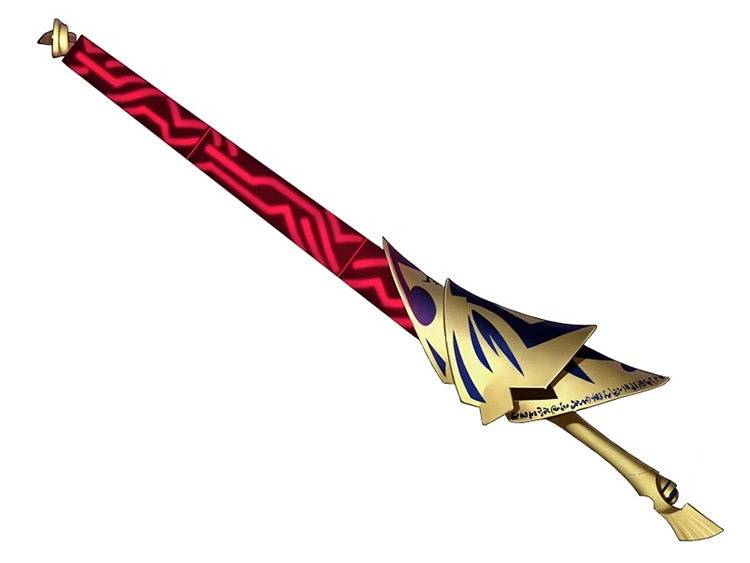 Anime: The Fate Series
If we go by lore then Ea was literally the sword that split apart Heaven and Earth.
It's also said that the sword knows of the true meaning behind the world and everything that happens, so never give it to a philosophy student or they might lose their mind.
The Sword of Rupture is also nearly all-powerful, as even the simplest attack can create a vortex from which very few have escaped. And only one person has ever been able to truly counter its effect.
1.

The Death Note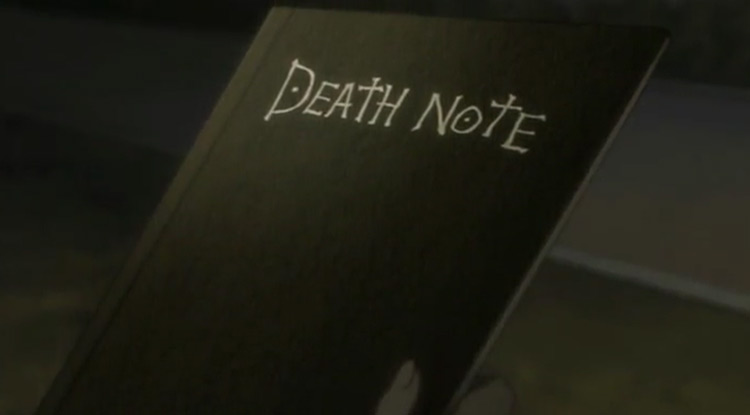 Anime: Death Note
They say the pen is mightier than the sword.
And that truly is the case when said pen can murder anyone across the world within seconds.
As I'm sure you're all aware, the Death Note allows its user to write down anyone's first and last name, and as long as the writer has a picture of the person in their head then that person will die.
You can even specify how you wish for the person to die if you're into that kind of thing.
I honestly wouldn't put it at number 1 at a glance. But then I remembered if the world of Death Note had been set just a few years later, Light would've had a Facebook account. And he would literally rival some gods of destruction, so top of the list it is.
Browse:
Japanese Culture
Lists
Anime