20 Best Code Vein Mods To Try Out For Free
This post may contain affiliate links. If you buy something we may get a small commission at no extra cost to you. (Learn more).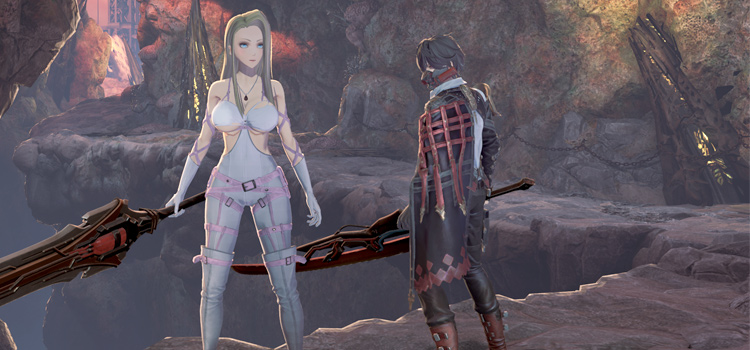 Released by Bandai Namco in September 2019, Code Vein took the gaming community by storm with its aesthetically pleasing and anime-inspired take on From Software's Dark Souls formula.
It's perfect for fans of intense and unforgiving gameplay who also like over-the-top flashy effects and stories full of anime tropes. Vampires, immortal beings, parasites, and a dystopian post-apocalyptic world: it has it all.
Despite the beautiful visuals and expansive customization options available in the vanilla version, PC gamers have grown insatiable when it comes to tweaking their gaming experience and taking graphics to the max.
For this reason I've put together a solid list of the best mods available for Code Vein, all free for you to install right now.
20.

Custom Loading Screens
With the advent of faster computers comes a lot of changes in how we game. This also includes the newer process of installing digital games rather than constantly retrieving data from external discs… and with that change you rarely ever need to sit through more than a couple of seconds of loading screens.
Because of this, developers have set aside the art of crafting interesting loading screens for you to lose yourself in while your game sets everything up.
For those of us with modest hardware or just too many mods lengthening loading time, NexusMods user SkacikPL offers Custom Loading Screens. And this one is pretty darn cool.
It replaces the boring screens from the vanilla version with appealing screenshots taken in-game, so they're both immersive and considerably more appealing.
19.

4K Texture Mod
Another relatively small but meaningful improvement for those of you with top-notch hardware is PumbleChuck's 4K Texture Mod.
The creator's goal with this add-on is to replace some very basic and questionable textures from the base game with truly fitting 4K ones released by EPIC Games. These came out for use with any Unreal Engine 4 software(such as Code Vein).
It's very easy to install and it's perfect for the kind of person that can't help but foam at the mouth at the sight of a low-quality mesh.
You got that monster gaming PC for a reason, didn't you?
18.

Playable Cute Sweater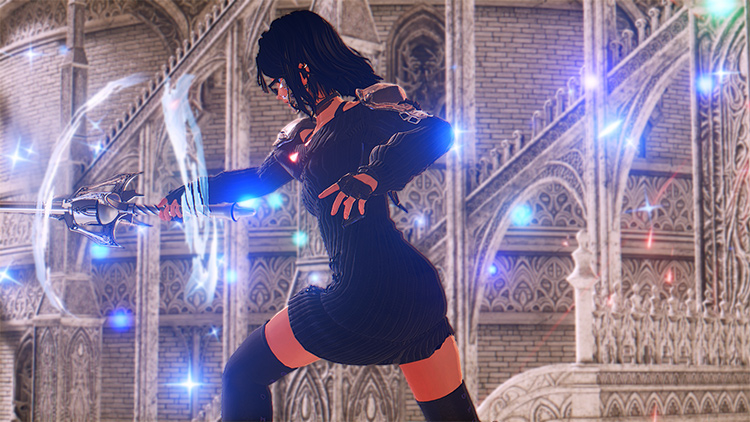 Most Japanese games nowadays are designed with screenshots in mind. The environments are lush, the lighting is enthralling, and of course the characters are a work of art.
For those of you into that sort of thing, NexusMods user Pling94 offers the not-so-creatively-named Playable Cute Sweater. It's an outfit ported straight from Dead or Alive and into your Home Base.
It adds a fashionable and customizable knit sweater that'll turn your character into top-shelf waifu material.
It's not quite the Virgin Killer sweater, but it'll have to do.
17.

FXAA Enabler
From the same user that brought you Custom Loading Screens also comes the FXAA Enabler, a tweaked configuration mod that lets the game use FXAA.
This is basically a more efficient kind of anti-aliasing that'll look better and utilize fewer resources than older methods.
Anti-aliasing is an often complex theme for the uninitiated, and explaining how it works could take an entire article.
In layman's terms it's meant to make everything look smoother and less "videogame-y".
In the case of Code Vein you'll notice reduced contrast, smoothed-out edges that previously looked jagged and uneven, and less isolated pixels from lighting and other effects. Totally a mod worth testing if you're big on graphical improvements.
16.

Pajama
NexusMods user Renpyon offers their own addition to your character's wardrobe in the form of the Pajama.
It's ideal for those times when murdering former humans gets too tiring and you just need to sit down, read a good book, and perhaps watch The Revenant on Netflix all comfy at home.
Not that you need to limit yourself here, as running into battle with this outfit is sure to let enemies know you're an unhinged psycho with no regard for protocol or self-preservation.
It's also fully customizable down to the color of your nails. Can't have a pajama party without doing your nails, can you?
15.

A Dab Moodu
I know, I know. Dabs are a bit of a stale meme by this point.
But I think that's precisely what gives this mod its charm.
It quite simply replaces the "Excited Greeting" emote for a perfectly executed, glorious dab that's sure to establish your dominance.
It even includes the option to add effects like explosions, pillars of fire, and other memetastic stuff to your dab!
Now to wait for Renpyon to release a T-Pose emote.
14.

Playable Karen's Outfit (Curvy)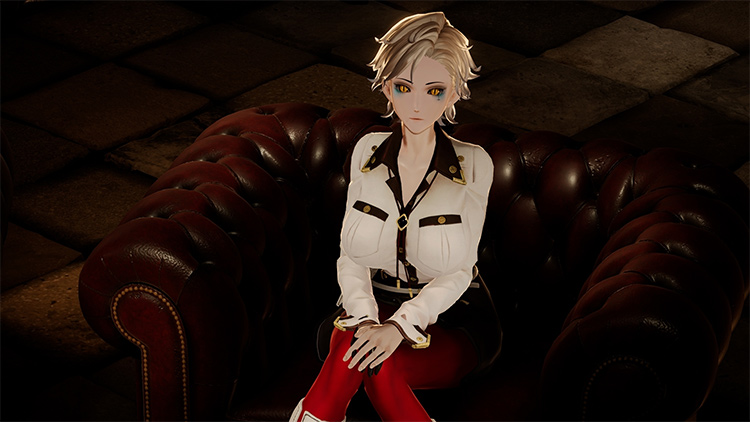 Let's not kid ourselves: unrealistic body types and anime go hand in hand like peanut butter and jelly. And since Code Vein is essentially Anime Dark Souls, disproportionate breasts can't be missing from this title.
Thanks to Pling94 you can now dress your character as a bombastic version of Karen, the Successor of the Heart, complete with breast physics and customizable colors.
Now for the prudes out there who still want to play as regular Karen, the creator has been nice enough to also provide a version with more… modest proportions.
So there's no excuse not to give this baby a try.
13.

Invisible Blood Veils
If you're planning on actually playing through the game with Karen's Outfit, or any of the other body-altering mods, you'd do well to get Invisible Blood Veils from user Gatomiau.
The thing is, this piece of equipment is made to accommodate a specific range of breast sizes. And mods may cause clipping, which we all know can ruin the immersion.
Naturally it's also very useful if you simply want to see the outfit you spent so much time customizing instead of a Blood Veil. So it really depends what type of gameplay you're going for.
It's available both for Ogre Type and Hound Type veils, and it applies to both genders too.
12.

Playable Coco's Outfit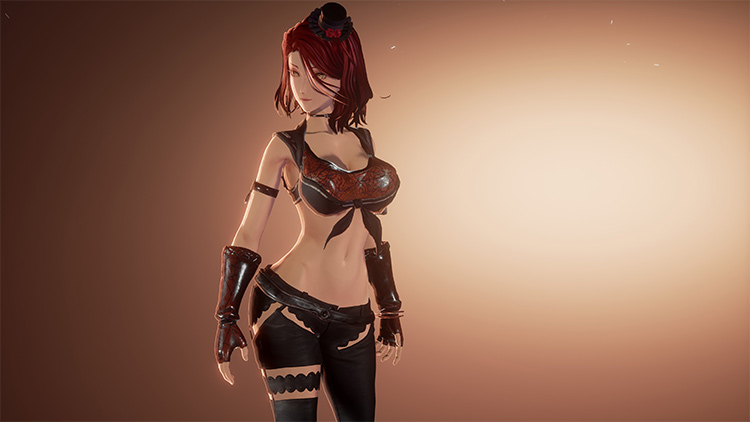 Don't you just hate it when NPCs get the best outfits?
Thanks to user Av64760 over at NexusMods, you can now play with the merchant Coco's sexy and probably impractical outfit.
It even includes removable pieces for added customization.
Like Karen's Outfit, this one is available with big breasts and more realistic ones. Gotta love diversity and the option to customize your gameplay with multiple options.
11.

UE4 ReShade – True HDR
One more of the many graphic tweaks available for Code Vein is UE4 ReShade from user Vanguard1776, promising a "True HDR" experience.
This modifies the configuration of the game's graphics engine to mimic the look that true HDR tech can achieve.
In practice this translates to much more vivid colors and better contrast across the entire game.
In other words, it takes away the "washed out" look that the game has in many areas.
It's among the milder graphic adjustments available for Code Vein, offering an improved but still true-to-vanilla experience.
10.

Playable Hebijo Shinobi Costume
Few outfits may be as appropriate in the world of Code Vein as the school uniform from Senran Kagura's Hebijo Academy.
In a weird twist of fate, this outfit made its way into Code Vein from Dead or Alive which had previously collaborated with Senran Kagura to include it in the game.
Afterwards it was up to Pling94 to simply port it with this mod.
It's customizable, looks perfectly fine with Blood Veils, and I'll be damned if those leather boots aren't sexy as hell.
9.

Playable Eva Costume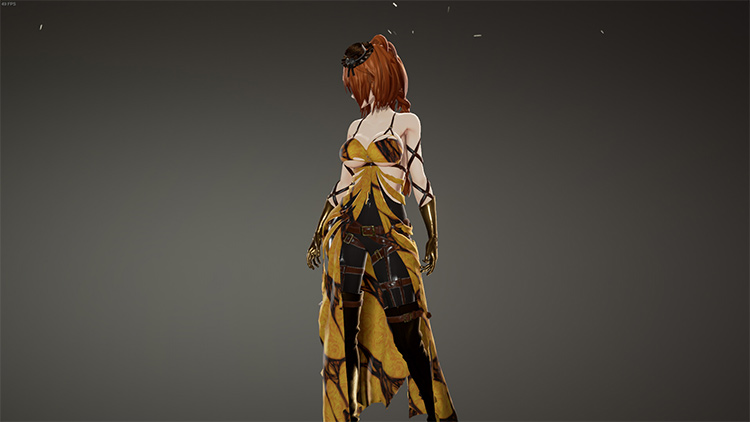 If you want to keep your sexy leather outfits home-grown then consider stealing Eva's revealing style with this Playable Eva Costume from NexusMods user F1SH.
It's available both with and without the skirt, of which I prefer the latter since it lets the belts and leather shine by themselves.
While you may choose to leave the outfit "as is" to truly imitate the Successor of the Throat, it's entirely customizable in terms of color. And in my opinion the possibilities are endless.
There's also a much curvier version for you fiends out there.
8.

Playable School Uniform
If there's one thing you truly can't live without in an anime-like game that offers character customization, it has to be school uniforms.
While Code Vein's vanilla wardrobe does include some stuff that's similar to a school uniform, it took Pling94 to bring an authentic one to the game.
The model belongs to AION Online, one of those MMORPGs that value looks over gameplay. So it's very aesthetically pleasing to say the least.
And as you'd expect, all colors are fully customizable.
7.

Fluffy Tails Accessory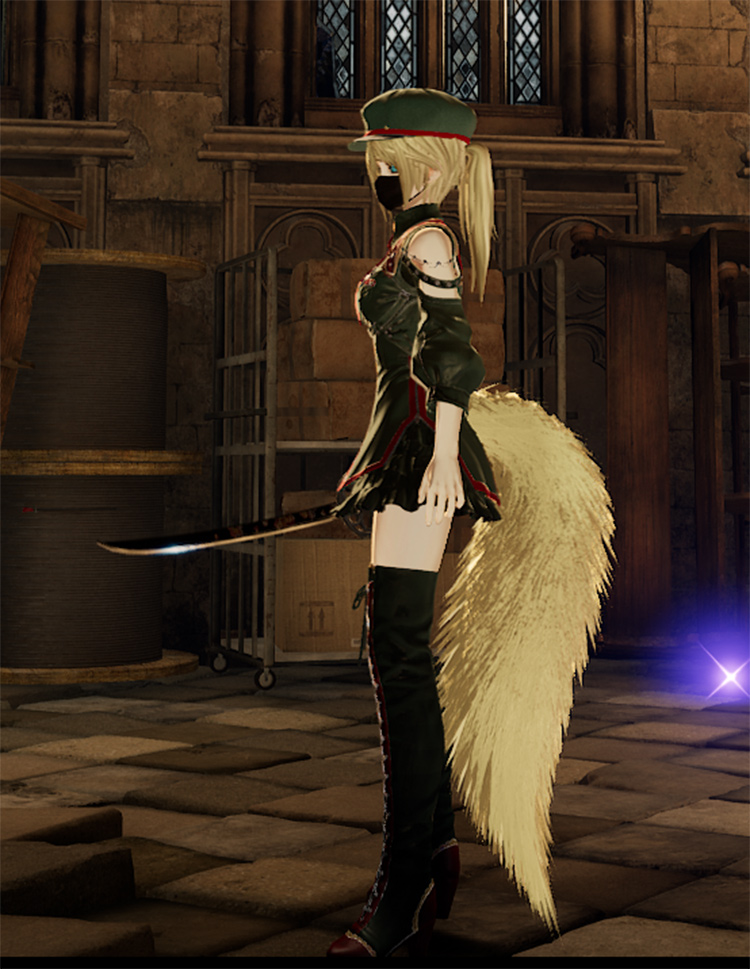 Speaking of anime staples, here's something else us fans can't live without – tails.
Thanks to user Renpyon, you no longer have to make do with the boring vanilla Leopard Tail.
This mod replaces it with a big fluffy fox tail with interchangeable colors and physics that bring its fluffiness to the forefront.
And if you like this one then I'm pretty sure you'll love the next entry.
6.

Fox Ears(Droopy and Pointy)
You guessed it: this is an improved kemonomimi mod to let your inner weeb run wild in the character creator.
This replaces the vanilla cat ears and ear mufflers for some big lush fox ears that any furry would be proud of.
The mod includes both pointy and droopy ears to better suit your tastes, along with the personality you want your character to appear like.
Now you just need to add some whiskers (got ya covered) and you're all set.
5.

Playable 2B
Few things have shaken the anime & gaming community as much as Nier: Automata. This is largely thanks to its complex themes, amazing gameplay, and perhaps most of all… 2B's butt.
It's only natural that one of the first mods to become popular in Code Vein's modding scene was the option to play as 2B.
This mod by Rathren replaces the default female character for YoRHa's battle android, complete with her mask and skirt cloth physics.
When installing this mod you can choose between wearing the skirt, removing it to enjoy 2B's leotard-clad form, and even removing the eyepatch if you wish. It's your gaming experience so you do you.
4.

Colorable 2B Outfit
Now if you like the outfit but don't like the idea of having the actual character in the game(it's certainly not lore-friendly) then Pling94 has got your back.
This mod lets you dress your character up as 2B. And it includes the option to change the color of the dress and leotard, allowing you to express your creativity as well as (perhaps) recreating Soul Calibur VI's 2P.
The only drawback I could find is the fact that this version doesn't include skirt cloth physics.
Maybe in a future update?
3.

E3FX for Code Vein
Described by creator Drogean as "bringing next-generation effects to Code Vein", this mod aims to generally overhaul the way the game handles several effects, chief among them being the lighting.
Once installed you'll notice that colors look richer and that light behaves more naturally, no longer glowing as if light was an "aura of brightness", so to speak.
It'll also sharpen textures, improve the Bloom effect, and add Eye-adaptation mechanics when moving between outdoors and indoors.
Surprisingly for something so complex, this mod is pretty easy to install. And there are fixes for mostly any possible issues readily available.
2.

Invisible Mask for Male and Female
Some of the best things in life are simple.
That's certainly the case with this amazing mod that makes all masks in the game invisible so you can actually see your character's face.
This is not a From Software game where everyone's face looks hideous by default. It's an aesthetic work of art meant to let you live the anime experience.
I'd argue this mod works great with Invisible Inner Frame, also created by NexusMods user Gatomiau.
1.

Improved Visuals and Performance
Despite there being so many great graphic tweaks available to suit all tastes, it's hard not to recognize this mod by Stoker25 as the most complete overhaul.
Not only does it reduce the intense blurring effect developers decided to include, but it also improves object sharpness and detail. Plus it gets rid of stuttering and violent FPS jumps and it can improve performance dramatically(depending on your system specs).
Overall it's meant to push everything to the limits of what the Unreal Engine 4 is capable of.
And it quite honestly makes the vanilla game feel as if it was developed years ago.
That said, I'd only recommend this if you're already running the game at max graphics settings successfully, as it can be quite taxing.
It'll also lengthen loading times so consider getting the Custom Loading Screens as well!
Browse:
Code Vein
Lists
Video Games