10 Best Far Cry 5 Mods You Can Install For Free
This post may contain affiliate links. If you buy something we may get a small commission at no extra cost to you. (Learn more).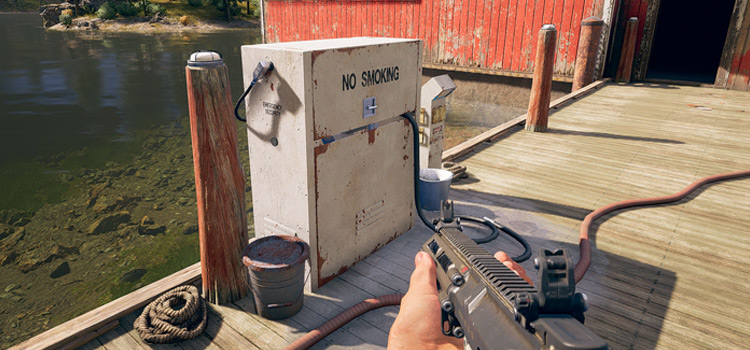 Far Cry 5 delivered (again) a fantastic Far Cry experience.
That's to be expected from every Far Cry game, except perhaps Primal, which seemed to be more of a money-grabber even with is unique concept.
In any case, the fifth installment of the series was fantastic and offered small twists that are always well appreciated with every new title that launches.
If you've already finished the game then go ahead and check out these mods aimed to make the game even more fun.
Some of them make it really worth your time to begin anew and try out some of the changes with a clean slate.
Some mods truly changes some of the core aspects of Far Cry 5 and make it, in my opinion, much more enjoyable.
In any case, these are my picks for the absolute best Far Cry 5 mods. For each one I've included a link to the mod page where you can download & install them right now. Let's game!
10.

Budget Limit Remover
You know that annoying budget limitation that doesn't let your fantastic ideas be put into life when using the scenario creator? It's awful, right?
Well this mod allows you to complete scrap the budget remover and simply put as many items or people as you want when creating.
This allows you to basically make any scenario that you want.
9.

Far Cry 5 E3-like Reshade
We all know that game companies make boost the graphics for the game's E3 presentations.
Nothing will ever come close to the level of impudence that Watch Dogs got to during its launch. But it's still annoying when games don't even come with the option to make the graphics equal to what we see in E3.
This mod aims to turn the Far Cry 5 graphics into what they looked like in the E3 trailer.
I think it's safe to say that the mod does a fantastic job.
Just keep in mind that you're going to need quite the GPU to run this mod long-term.
8.

Player Beards, Hairstyles, and Colors
Tired of the bland customization options that Far Cry 5 comes with?
Well check out this mod then!
It adds plenty of new hairstyles, colors, and beards to the game.
This will allow you to create characters that weren't possible to be created in the vanilla game and will open your mind to a whole new world of customization possibilities.
It's not a major game improvement, but if you're into character customization as much as I am, then you probably always feel that what the game comes with is never enough.
This mod will fix it for Far Cry 5, at least!
7.

Vector .45
I know that COD players are probably the ones who'll get excited with this gun.
But if you have played almost any other Ubisoft shooter then you're probably familiar with the Vector.
This fast-firing, deadly submachine gun is one of the best SMGs that have been introduced to gamers in recent years.
It's a modern weapon that provides deadly firepower at your fingertips, and it's time for it to make its way back into America in Far Cry 5.
This mod serves as a way to reintroduce the Vector into the game after the first patch made it impossible. Not impossible anymore!
6.

Vibrant and Natural Reshade
This mod improves the shaders of the game and makes shadows much more realistic.
Nature will look more alive than ever, something that is absolutely fundamental in a game like Far Cry 5 where you're always in touch with the natural part of the game world.
Let's call it a type of quality-of-life mod mixed with an immersion mod.
The improved shaders naturally mean that your FPS are going to take a bit of a hit, but the creator of the mod has made sure that the hit is not too big or noticeable.
If you run the game in over 60 FPS you shouldn't have any issues with this mod at all. You might notice a slight drop, but nothing over 5.
5.

Simple and Realistic Reshade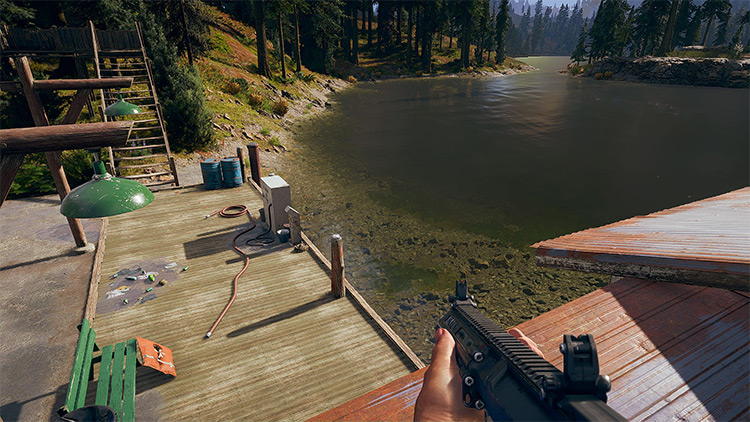 Now this mod adds more color to the game's shaders, improving the already-great look of the game to make Far Cry 5 a much more photorealistic experience.
A lovely mod indeed, but pretty resource-heavy. Be warned!
4.

Player Clothing and Heads
If you want to further customize your characters then I invite you to try this baby(mixed with #8 on my list).
Combine customization mods to take character creation one step beyond and forget about the few choices that you get in the vanilla game.
This mod focuses on providing you with extra types of heads as well as many more clothes to create characters of different races and styles.
Combine this with extra beards and you get a whole new ocean of possibilities flowing up at your feet.
3.

ViewModel FOV
If you're dissatisfied with the way guns interfere with your POV on screen, then this mod might be what you're after.
It will allow you to completely move the position at which you see weapons in the game, which will allow you to have a clearer view of the environment and make the weapons feel less "in the way".
2.

Far Cry 5 Redemption
Redemption makes Far Cry 5 slightly better without changing the core aspects of the game.
The mod makes it so the game's progression is a bit more realistic and prevents you from missing quests by performing various actions, or liberating points that would otherwise prevent you from undergoing certain missions.
I think it just forces you into the game harder which is what we all really want.
1.

Far Cry 5 Resistance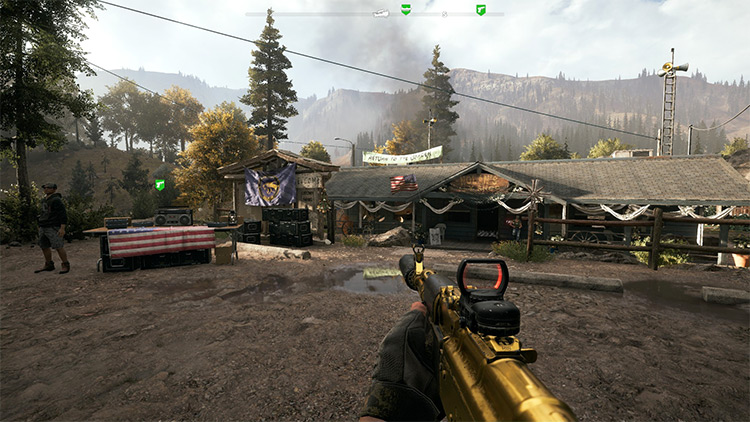 Finally we hit #1 and this is a fun one.
It basically lets you tweak Far Cry 5 to however you desire the game to be.
It will permit you to turn the game into an even bigger masterpiece than it was already considered to be, but a masterpiece that better suits your needs with a lot more control up to the player.
More weapons, more content, more outfits – all awaits you in the Far Cry 5 Resistance mod.
Browse:
Far Cry
Lists
Video Games