The Best Cars in Grand Theft Auto: San Andreas
This post may contain affiliate links. If you buy something we may get a small commission at no extra cost to you. (Learn more).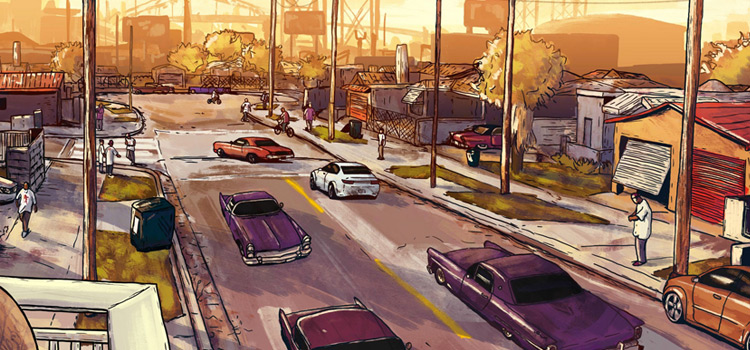 A huge part of any GTA game is the cars. I mean, "auto" is right in the name.
While each game has their own cars this is one that really stands out. Especially since San Andreas was one of the biggest games when it hit the PS2 back in 2004.
There are so many cars to go through and this is definitely a tough pick given so many shapes, sizes, and snazzy paint jobs. But here's my list of the best cars you can steal playing GTA: San Andreas.
9. The Blade
This is a perfect choice for those who like to speed through the city and hit lots of sharp corners.
With great acceleration, speed, and impressive braking abilities, the Blade is a strong choice unless you're looking to do any off-roading.
This car is hard to control so only more skilled drivers should attempt to do any seriously tight steering, as it can be easily flipped by the smallest bump.
While it is modelled after a 1965 Chevrolet Impala, both the exterior and interior can be modified which includes the ability to change to a convertible top. How snazzy.
8. The Monster
This monster-truck styled car(truck?) is a top choice for those doing a lot of off-road driving.
It uses four-wheel steering and can drive across any terrain, including those with a lot of up-hill driving.
Because of its massive size, the Monster can also drive over any cars that are smaller and cause a solid amount of damage.
Though strong, this guy does lack speed so it's not the best pick if you're in a hurry.
The Monster also comes with two different variations, all with the same driving statistics but slightly different designs. The Monster variant is the most basic and the Monstera is the flashiest with a distinctive red, blue, white and yellow paintjob.
7. The NRG-500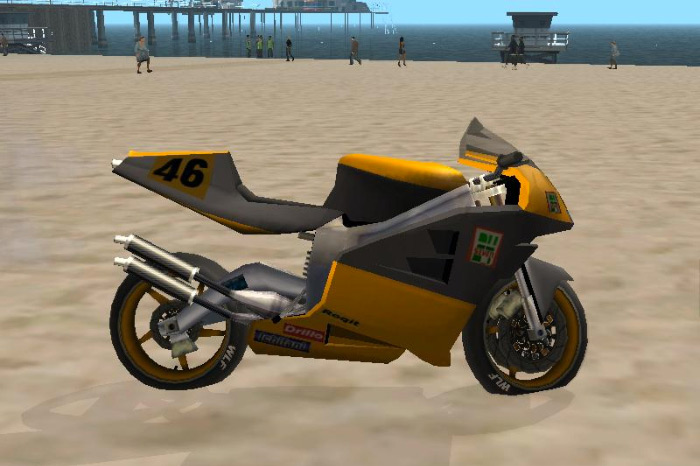 This motorbike is the best available in San Andreas and only appears in this GTA game.
It has the best speed capabilities, acceleration, cornering and braking compared to other motorbikes in the game.
Due to its powerful torque, you do risk losing momentary control when it unexpectedly goes into a wheelie position.
It is a top choice compared to any other vehicle in the game if you're looking to do any stunts, stunt jumps in particular.
This hog also comes with some customizable abilities which include two body kit designs to choose from.
6. The BF Injection
The BF Injection is a classic GTA car and one of the stronger off-road vehicles in San Andreas.
While this vehicle is featured in many of the other GTA games, its engine is at its strongest in San Andreas.
This bottom and rear heavy car has a very small risk of rollovers and has powerful rear-drive, giving it good steering capabilities.
This version of the BF Injection comes with a sleek angular design with a narrow rear end compared to the other versions across different games. Personally the San Andreas version is my favorite.
5. The Buffalo
Introduced in San Andreas and later reappearing in other versions of GTA, the Buffalo is a great choice if you're looking for something with speed.
The high-performance (virtual) V8 engine allows for both speedy acceleration and the ability to hit high speeds.
This vehicle is also a strong choice if you're looking to do some off-roading as well as city driving, as its versatility allows for all terrains.
The only drawback to this car is its high rear end power, meaning you won't get a lot of traction.
In addition to its performance, this is also a good choice if you're going after something stylish.
Heavily inspired by the third gen of the Chevrolet Camaro with influences from other cars including the Honda Integra and the Dodge Daytona, this is a sleek sports sedan with some power behind it.
4. The Tornado
The Tornado really fits for fans of vintage vehicles as it resembles a 1958 Chevrolet Impala with a distinctive front design.
Not only is it a good choice for the style, it also has above average acceleration, speed, and cornering abilities.
Its age comes with strong durability and it can take some major hits, so safety isn't a concern when maneuvering the Tornado.
Its only downside is that it is not suitable for any off-roading because of its low ground clearance.
3. The Cheetah
As its name would imply, the Cheetah is one of the fastest cars in San Andreas.
Powered by a V8 engine, this car has superior handling, speed, and braking compared to most other San Andreas cars. Really this is true compared to all cars in all games.
This vehicle's low suspension covers some safety from rolling over or losing control when at top speeds. It does have a stiff suspension, however, so be weary of curbs and bumps when driving this car.
The Cheetah is modelled after the Ferrari Testarossa and is often seen with a sleek and chic black paintjob. Just avoid getting one in red to keep the fuzz off your tail.
2. The Bullet
I have to say that the Bullet is a great choice matter what kind of ride you're after.
With strong acceleration, braking, and handling, the Bullet is the third fastest car in San Andreas.
Because of the lighter weight of the car it has a lightweight driving feel making it fun and easy to steer around sharp corners. Which is half the fun of any GTA game.
The only place you'll need to be careful is the damage this car takes upon impact, so be sure not to crash when you're going at high speeds. It doesn't take much to light this thing up in flames.
Not only does this car perform well, but it is stylized to look cool with a racing stripe down the center.
1. The Comet
This stylish and speedy car is based on the Porsche 911. The Comet is the fastest car in all of San Andreas with an all-wheel drive that allows for amazing acceleration and a high-powered engine providing the top speed capabilities.
It's very stable too so you don't need to fear drifting or cornering, even when at the high speeds.
Though it's not always a top choice for driving over people's lawns, its stability allows you to drive safely and speedily in the rain and yes, even on the grass.
Because it's a convertible CJ is able to hop into this car without opening the door, adding some extra in-game style as you cruise around the block.
Browse:
Grand Theft Auto
Grand Theft Auto: San Andreas
Lists
Video Games