GTA San Andreas: Best Properties & Assets To Buy (Ranked)
This post may contain affiliate links. If you buy something we may get a small commission at no extra cost to you. (Learn more).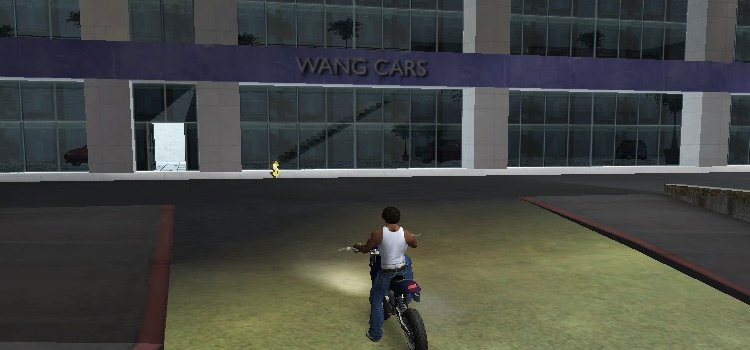 San Andreas remains surprisingly popular among gamers despite pushing 20 years old.
Frankly, it shouldn't surprise us. This fantastic title is the best-selling game in the history of the PS2, and it's got plenty of replay value.
Regardless of what system you're using to take over the streets of San Andreas, you should learn how to make money fast if you're to become a successful criminal. That is the goal, right?
Well buying up property is one of the best ways to go.
Here are some of the most profitable properties and assets that you can get to fill your bank account (or mattress) ASAP.
10.

RS Haul
Profit: $2,000
Moving goods and people around is one of those businesses where demand is a given. That's probably the reason why a company with a tagline as questionable as "We'll dump your load!" managed to become successful in San Andreas.
This parody of U-Haul has locations all around the city, including Doherty, Las Venturas, and Flint County.
The Flint County Depot west of Los Santos is the one you'll be getting dough from.
How to get: This asset is acquired after completing all Trucking missions. This can only be achieved after completing Tanker Commander for Catalina.
9.

Roboi's Food Mart
Profit: $2,000
Another pretty safe investment is Roboi's Food Mart in Commerce.
Even low-poly people need groceries every now and then.
Among this convenience store's most sought-after products are the AK47, which you can find behind the store, and the Brass Knuckles located to the side of the building.
How to get: This asset is received after completing all Courier missions in Los Santos.
8.

Hippy Shopper
Profit: $2,000
The Happy Shopper brand was widely available throughout the UK before the 2000s.
You won't find so many nowadays, but you can always find its parody – Hippy Shopper – in the streets of San Fierro.
Considering their ties to organized crime and the whole "hippy" theme, it's likely this small shop chain sells more than just convenience products.
How to get: This asset will be yours once you complete all San Fierro Courier missions.
7.

Hunter Quarry
Profit: $2,000
Located in Bone County, the Hunter Quarry will employ anyone strong enough to operate a hydraulic hammer – anything else (including papers and a clean criminal record) is entirely optional.
You'll find this location south-west of Las Venturas.
It's a massive space you can come to whenever you need to reflect on life, or get one of the many vehicles parked here, including a Sanchez, a Rumpo, and a Burrito.
How to get: You'll acquire this property once you've done all Quarry missions.
6.

Burger Shot
Profit: $2,000
You won't find a McDonald's anywhere in San Andreas.
But there are plenty of options to fill your stomach with some nice, greasy fast-food. Burger Shot is one of them.
This burger joint has been featured in many GTA games, including GTA IV and GTA V. In San Andreas, you'll find three in San Fierro and five in Las Venturas – all tended-to by apparently the same female server with an overly-friendly attitude.
You'll be taking over the one near Redsands East district.
How to get: Get this property by completing all Courier missions in Las Venturas.
5.

Vank Hoff Hotel
Profit: $2,000
Investing your illegal earnings in luxurious hotels seems like the logical next step to becoming a criminal, and the Vank Hoff Hotel in San Fierro is a perfect starting point.
This imposing structure is modeled after the Fairmount Hotel in San Francisco.
A suite in the hotel serves as your safehouse in San Fierro's Queens district, and you can let the valet service take care of your car whenever you're in the area.
How to get: You'll receive this property after completing the 555 We Tip mission and then all other Valet missions.
4.

Zero RC
Profit: $5,000
It may look like a toy store up front, but as the clerk – Zero – will let you know, these are not toys. They're replicas!
You end up buying this shop in Garcia, San Fierro, to keep RC Expert and geek Zero from getting evicted. This unlocks several missions, including Air Raid and Supply lines.
Inside the shop you'll find cool models of SA cars, bikes, and plenty of references to past GTA games.
There's even an action figure of Tommy Vercetti from Vice City.
How to get: You can acquire this asset for $30,000 after completing Wear Flowers in Your Hair. You'll start getting your money back after completing New Model Army for Zero.
3.

The Johnson House
Profit: Up to $10,000
The Johnson House in Grove Street is where Sean, Kendi, Brian, and Carl grew up.
It's full of memories, and it ties them together despite the passing of time.
Other than the spacious garage, you'll find plenty of cool toys inside the house. These include an AK47, a Sawn-off Shotgun, Molotov Cocktails, and even a functional camera.
Just… be careful pulling out of the garage. It tends to get a bit crowded.
How to get: The Johnson House doesn't need to be bought. It becomes an asset after the Doberman mission. You'll lose it after The Green Sabre, then get it back after Home Coming.
2.

Wang Cars
Profit: $8,000
It may net you less money per day than the Johnson House, but Wang Cars has something more to offer – a bunch of incredible super-cars waiting for you to take them on a ride.
Located in Downtown San Fierro, Wang Cars is the best asset for the racers among us. Other than the well-supplied garage, it also has a Pay'n'Spray and a Transfender right around the corner.
Ironically, you can't store your own cars in this garage.
How to get: You can buy Wang Cars for $50,000 after completing Driving School and Yay Ka-Boom-Boom. For it to be profitable, you'll have to clear Puncture Wounds, a mission given by Varrios Los Aztecas leader Cesar Vialpando.
1.

Verdant Meadows Airstrip
Profit: $10,000
Who doesn't want to own their own airport?
Even if it's a bit of a run-down airstrip in the middle of nowhere, Verdant Meadows is a dream come true for GTA fans.
I mean, getting an airplane usually involves raiding an airport packed full of cops – but here, you can just waltz in and take what you need.
There's even a Jetpack waiting for you!
You'll find this airstrip in the northern area of Bone County, a few miles north of Area 69.
How to get: You'll require an initial investment of $80,000 for this productive property. It can only be bought after completing Verdant Meadows for Mike Toreno, and it will become profitable after completing Green Goo for The Truth.
Browse:
Grand Theft Auto
Grand Theft Auto: San Andreas
Lists
Video Games