12 Best Mods For Hello Neighbor (All Free)
This post may contain affiliate links. If you buy something we may get a small commission at no extra cost to you. (Learn more).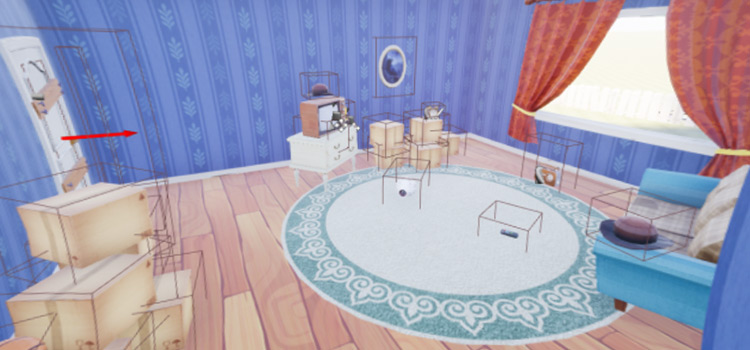 Hello Neighbor is probably one of the best games out there when it comes to teaching us about the potential dangers our neighbors pose.
It might not be healthy to always distrust those around you, but one can never be too certain than the person living next to you isn't a serial killer. Or so I've heard.
Shia LeBeouf also learned this a few years ago with that weird Paranoia movie, and Hello Neighbor reminds us of the exact same thing.
If you're here it's likely that you've already completed the game. But don't worry, there are still many more things to do in Hello Neighbor.
The game is really easy to mod, and I've compiled a list of the best mods that I managed to find for the game.
All of these mods are easy to download and totally free – just follow the links below and they'll take you to the respective page of each mod. Enjoy!
12.

Hello Forest Mod

Hello Forest provides a twist to the game by giving you a completely new adventure to explore and new dangers to overcome.
Basically, you won't be directly interacting with your neighbor. But rather with a strange man that lives in a dark house on the forest.
You will need to venture into the forest and find the man's house while you also complete puzzles inside.
Wait, that's not all!
You also need to hide from the strange man. Who knows what his intentions are?
I sure as hell don't want to find out!
11.

Hello Neighbor: Other Story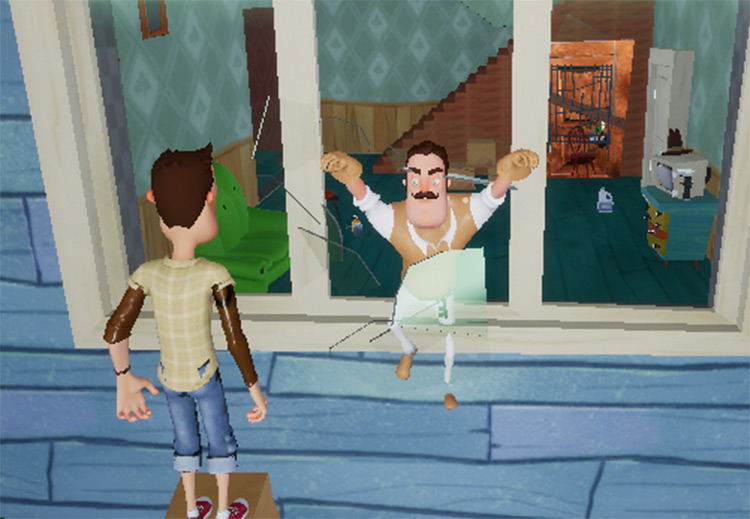 This mod changes the house that you explore in the game and replaces it with the one that was included in the older versions of HN.
However, the creator of the mod made sure to give it a unique twist.
There are now way more secrets to be found than they were when the creators of the game made the house.
Furthermore, you will need to face the demons of your past as you will discover some of the dark secrets that led you to where you are right now.
There are some creepy secrets that the neighbor has, too, so there's plenty of new things to do and discover.
10.

Hello Neighbor Multiplayer Mod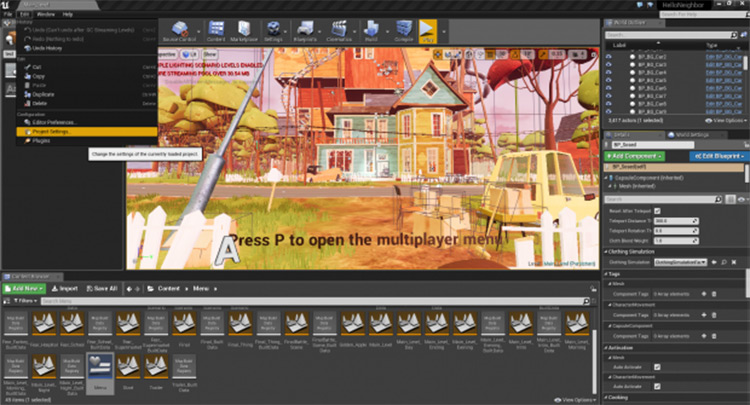 Yep, this is exactly what it sounds like! You will be able to play with your friends in any given save of the game, provided that both of you have the same mod installed and that you're tech-savvy enough to get it to work.
In any case, as the author of the mod suggests, don't expect too much from it.
It's a very basic file that makes it possible for two people to connect to the same game. But it's not a professional-level mod.
You will be able to play with your friends, though. So there's that.
9.

Halloween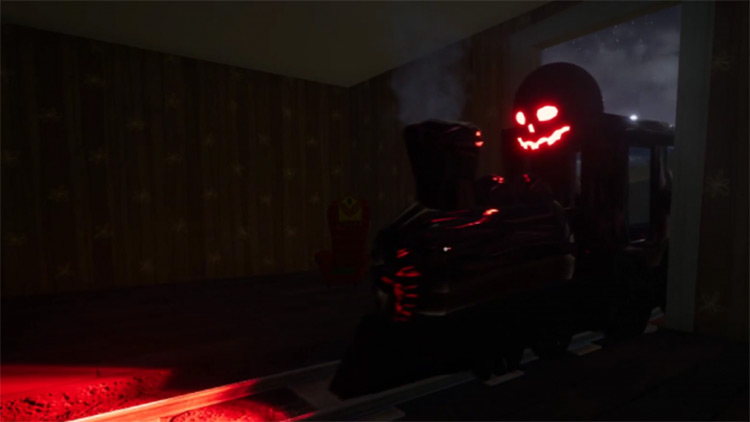 The Halloween mod is meant to let you create a spooky theme in the game by adding plenty of new objects to the virtual environment of HN.
You can place them wherever you want, and you will see them decorate the house of your neighbor (or your own, if you wish).
In any case, the mod's objects are well-crafted and they look very good, speaking about the quality of the textures and models of course.
8.

Hello Neighbor 2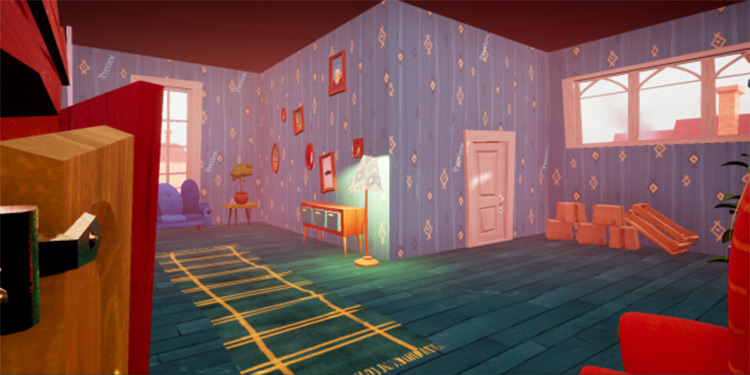 This game is a complete overhaul of the original Hello Neighbor, which basically turns the entire game world into a new one.
As such, the creator of the mod has decided to name it HN2, making this one an unofficial sequel to the game but using the same engine as the first one.
It comes with completely new scenarios and stories to help you get a new taste of the game we all love.
7.

Hello Neighbor: The Mansion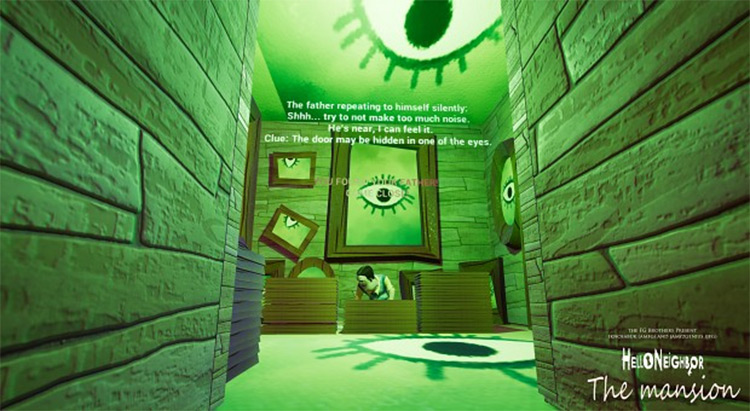 This one is as cool as mods get.
It revamps the story of the game by replacing it with one with various endings.
The father of the protagonist (meaning your father) will be trapped in the neighbor's house, where you will need to rescue him by completing a series of intricate puzzles.
Sounds fun.
Keep in mind that this mod aims to bring terror to the story of HN, which makes it creepier than the vanilla game. I think it's a pretty good mod though.
6.

Hello Neighbor Alpha 1 Remake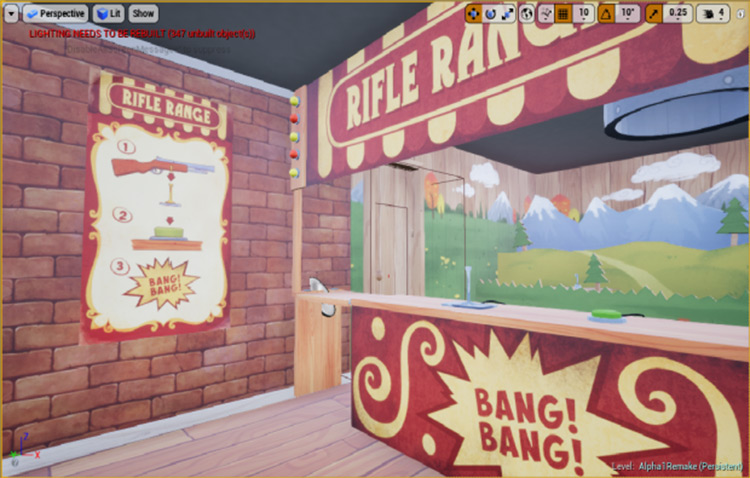 This game is a remake of the original Alpha HN title, but the creator of the mod made sure to import new assets to make it look more polished.
The game itself is also far better than it used to be in the alpha stages and the graphics speak for themselves.
It's an entirely custom-made mod, and you will be able to try out plenty of new adventures while completing some rather difficult puzzles.
5.

House Designer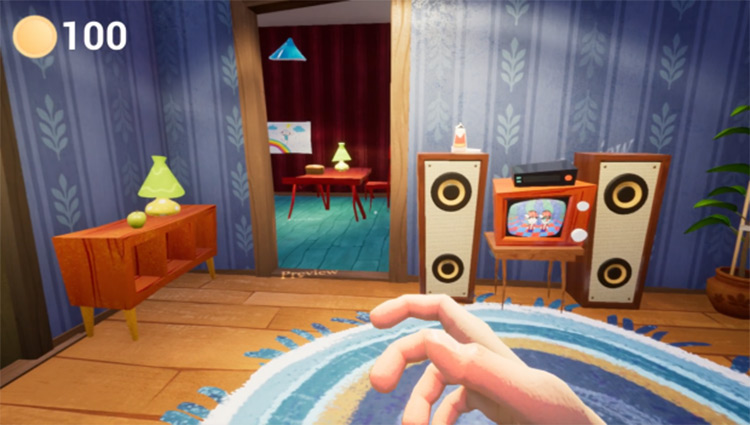 This cool mod allows you to design your own home by visiting the shop of a new stranger that just moved into town.
There is a new item shop where you'll be able to get your hands on some new materials, items, and decorations that can spice up the way your place looks.
You can also finish new quests to earn more money, which will give you access to more decorations.
4.

Dr Hello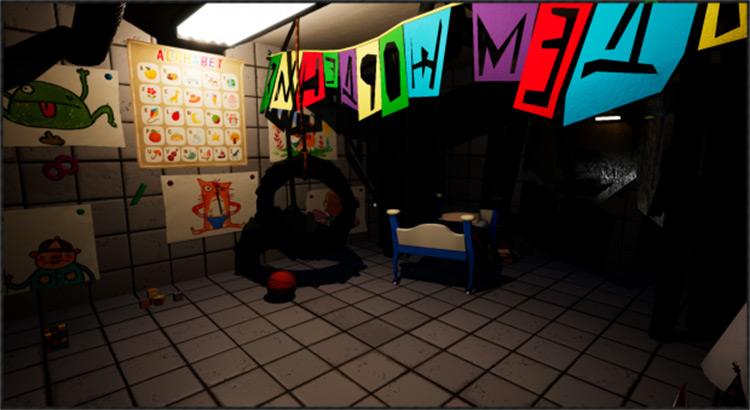 Dr Hello is a pretty creepy mod that changes the theme of the game to turn your neighbor into a doctor that isn't there to cure your mild case of a flu.
The doctor is there with a vengeance, and the creepy theme of the game gets even creepier when you install this mod.
I have to say that the new scenarios and maps created for Dr Hello are really great – both in terms of design as well as in terms of the graphics.
A fantastic mod indeed.
3.

Hello Granny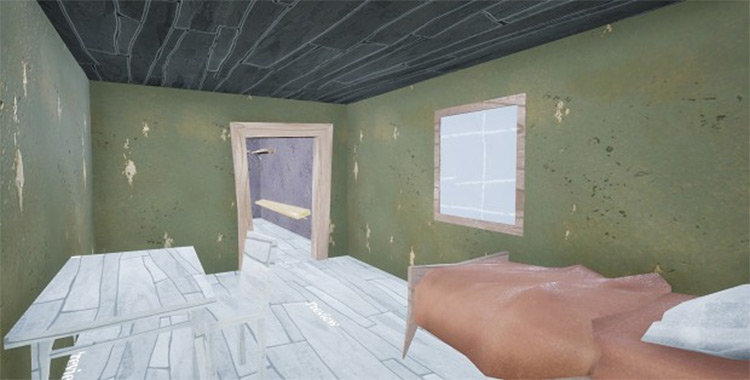 Hello Granny is a remake of the traditional Granny game that was released in Android, but it uses the mechanics and assets of Hello Neighbor to turn it into a PC version of the game.
It looks really good and it's super fun to play.
Besides, it gives you access to a completely new game. And it's free!
2.

HN: Project Prototype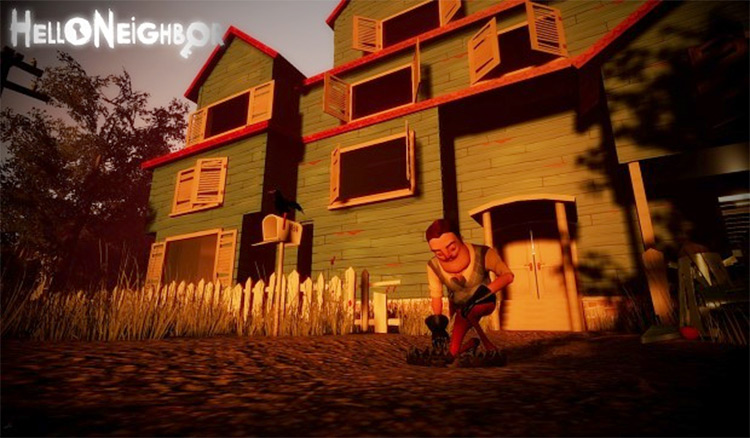 The madman that created this mod attempted to recreate, successfully, the house that we saw at first in the HN trailer that came out a few years ago.
The new map and adventure is extremely cool and fun to play.
The only downside of this is that the mod is not complete at all, so you'll only get to experience a part of this new story.
1.

Hello New Neighbor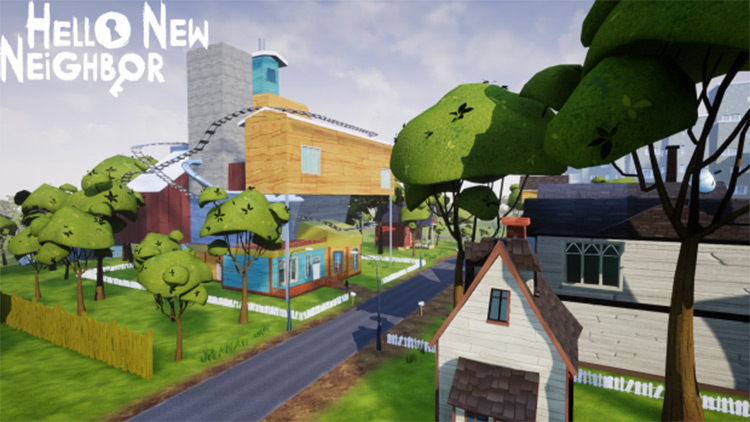 This really creepy mod takes you to a new place where you've moved to forget all about what happened with the Neighbor in the past.
However, there really is no escape here.
Well… you will find that out soon after installing this mod.
The visions have never left, and never will – no matter how far you run.
Browse:
Hello Neighbor
Lists
Steam
Video Games