The Best Xbox One Local Multiplayer Games, Ranked
This post may contain affiliate links. If you buy something we may get a small commission at no extra cost to you. (Learn more).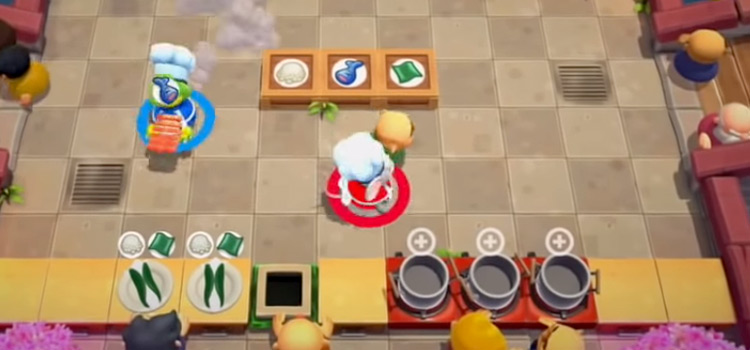 The current gaming industry continues to steer more and more into online play.
But old-school gamers like us know it's hard to beat the refreshing fun of a good couch multiplayer session.
There's something about having your friends laughing beside you or seeing their veins pop after a thorough beating in Mortal Kombat that's magical.
While most recent games favor online, the Xbox One has a fair amount of excellent local co-op games.
You just have to look around and read carefully when raiding the Microsoft Store… or let me do it for you.
Call up your peeps, order a pizza, and stock up on beers and soda, 'cause these are the best local multiplayer games worth playing on the Xbox One.
30.

Minecraft Dungeons (2020)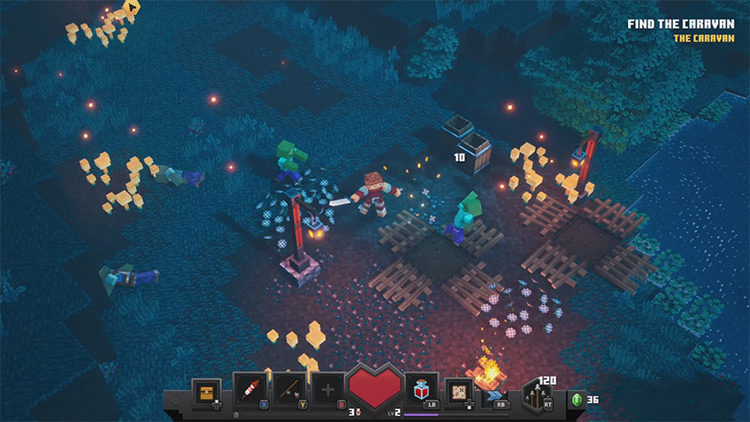 4-Player Local Co-Op
If you love the creativity and charming blocky art style of Minecraft but feel its open-ended gameplay lacks purpose, consider Minecraft Dungeons.
Minecraft's hack-and-slash RPG spin-off is easy to pick up and a great way to introduce younger players to dungeon crawling.
Up to four adventurers can tackle the main campaign together as a team.
It's not the deepest game, but its procedural-generated dungeons and flexible class system help keep it fresh for a long time.
29.

Dungeon Defenders 2 (2017)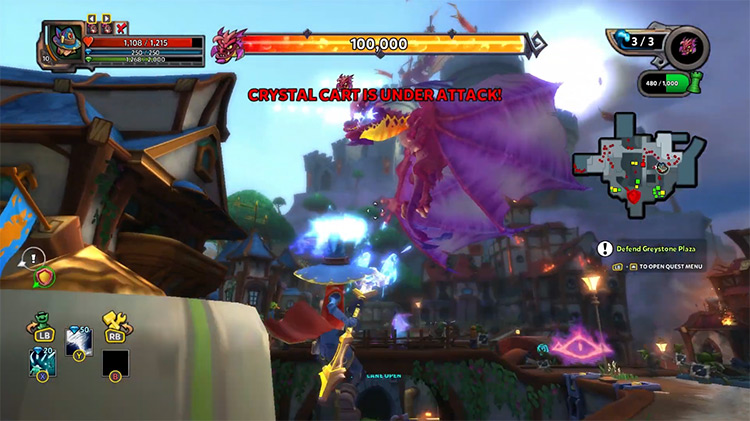 2-Player Co-Op
Dungeon Defenders is a fantastic action RPG with major Tower Defense elements that make it a unique experience.
DD2 has you fighting wave after wave of enemies with a mixture of active abilities and area-defending turrets.
It features varied characters with special skills and towers they can summon.
These include regular RPG types like a Squire, a Monk, and a Huntress, but also more creative choices like a Gunwitch or a Lavamancer.
28.

Keep Talking and Nobody Explodes (2018)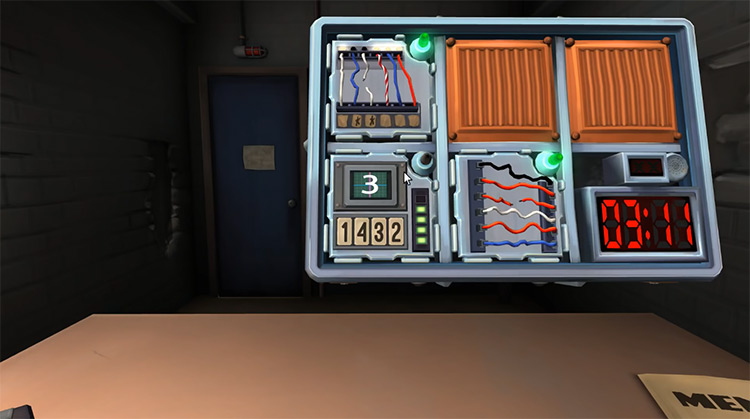 2+ Players Co-Op
Have you ever tried to explain how a program works over the phone? It's nearly impossible!
Well, imagine instead of Photoshop or Microsoft Excel, you had to explain how to defuse a bomb.
That's the whole concept behind Keep Talking and Nobody Explodes.
In this challenging and often hilarious game, a player must deactivate a timed explosive while their friends try to find out how to by reading the manual.
It'll test your patience and your communication skills, but also your friendships.
If someone thinks you're a doofus, this is when you find out.
27.

Rare Replay (2015)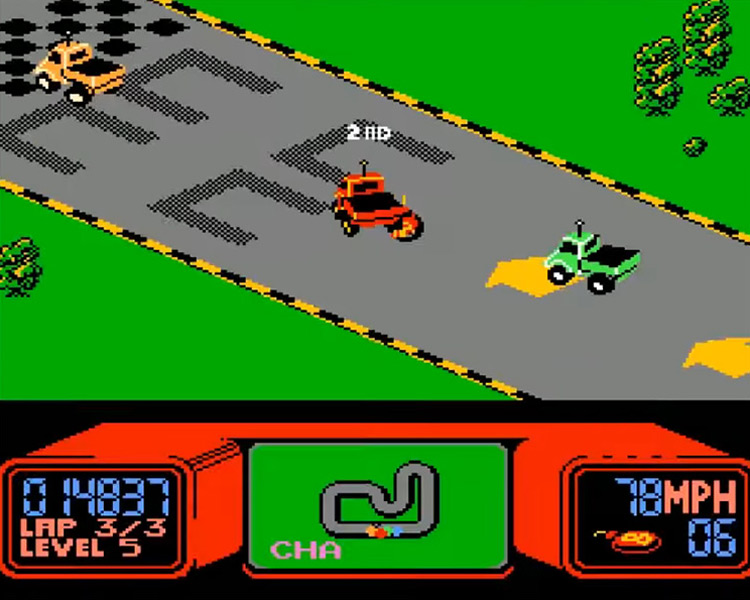 2-Player Co-Op & 4-Player Competitive
Rare Replay brings over 30 years of amazing games by Rare to your Xbox One.
Better yet, most of these games have some sort of multiplayer component.
You can tackle hard-as-nails beat-em-up Battletoads with a friend in co-op or boot up Perfect Dark Zero for some intense four-player shootouts a-la GoldenEye.
Even Jetpac (1983), the oldest game in the compilation, is a two-player title.
There's fighting, FPS, racing, and even skiing – so if you and your friends have a soft spot for the classics, Rare Replay will keep you busy for the foreseeable future.
26.

Rayman Legends (2014)
4-Player Co-Op & Competitive
If you're interested in top-tier platforming, you can't go wrong with Rayman Legends.
The best part?
You can tackle the campaign with up to three friends.
It's fantastic for Rayman lovers but also an excellent introduction to the franchise for any newcomers.
The distinctive graphic style, interesting characters, and catchy music will make a great first impression for sure.
If you and your platforming squad ever need a break from the story mode – or if you clear all 120 levels – you can swap to Kung Foot, a 2D ball game where you attack a ball to propel it into your opponent's goal.
25.

Cuphead (2017)
2-Player Co-Op
Cuphead can be challenging to a fault – but there's nothing wrong with asking for help from a friend.
This surreal run-and-gun shines for its rubber hose cartoon graphics and amazing bosses, ranging from a sexy belly-dancing sea monster to the devil himself.
It also has notoriously catchy music if you're a fan of jazzy tunes.
Take control of Cuphead and his brother Mugman and tackle this hard-as-nails title if you think you're up to the challenge.
24.

Minecraft: Xbox One Edition (2014)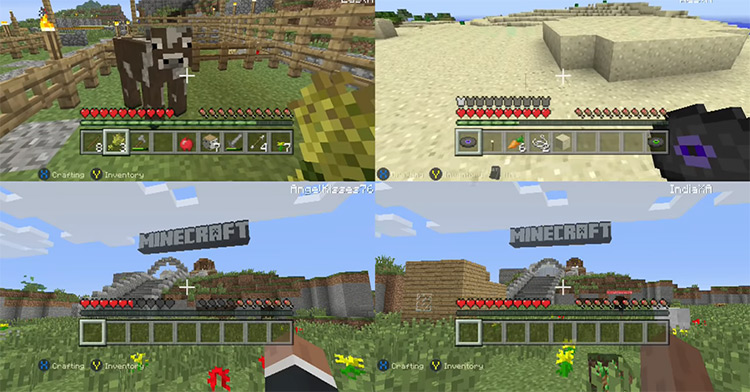 4-Player Co-Op
Minecraft is the game that keeps on giving.
Its basic concept of exploration, survival and creative building remains just as fun now as it was back when it was released – and years of updates have only made it better.
The Xbox One Edition lets up to four players run around the procedural-generated landscape in split-screen.
Whether you work together to survive and prosper or compete to see who can make the most fabulous living accommodations is up to you.
23.

TowerFall Ascension (2017)
2-Player Co-Op & 4-Player Competitive
I know you shouldn't judge a book by its cover, but I'm a sucker for cute pixel art.
And that's what first drew me to TowerFall Ascension.
However, what kept me playing was the engaging archery-based combat, the challenging single-player campaign, and the fantastic multiplayer component.
If you prefer co-op, you can tackle Quest mode with a fellow sharpshooter and do your best to survive increasingly relentless waves of enemies.
Alternatively you can go all-out against three friends in a free-for-all deathmatch.
22.

Trackmania Turbo (2016)
4-Player Competitive
There's nothing like a couple friendly races to pass the time with friends.
What makes Trackmania the go-to game for crowds is how easy it is to pick up.
Teach someone what button makes their car move forward, and they'll figure out the rest by themselves.
At 10 events over four locations, it isn't exactly packed with content – but there's enough depth in it to keep you and your friends engaged for a long while.
You'll have to master the tracks and the feel of each vehicle to become a racing master.
21.

Lovers in a Dangerous Spacetime (2015)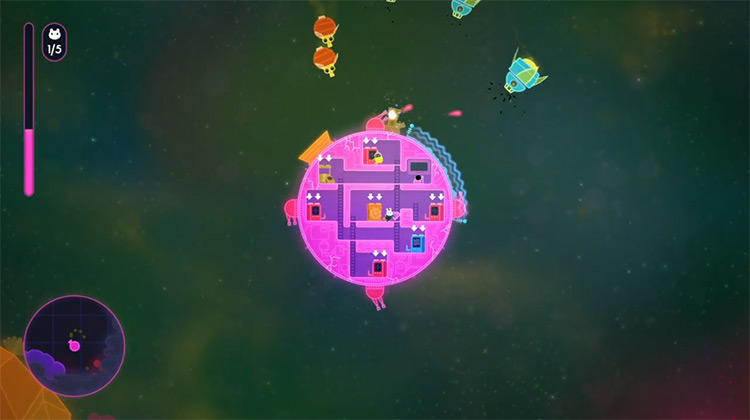 4-Player Co-Op
Something that always bothered me as a kid watching Mighty Morphin' Power Rangers was how hard it must be to pilot a Megazord between five people.
That's the whole concept behind Lovers in a Dangerous Spacetime, a game about cooperating under pressure.
Up to four players must run around a ship controlling movement, shields, and weapons at different control stations.
Ironically, this game is actually better when you don't have a whole team.
Four people can generally handle a ship just fine, but cut that down to two and you've got yourself a chaotic (but hilarious) challenge.
20.

Full Metal Furies (2018)
4-Player Co-Op
I'm a sucker for pixel art. And Full Metal Furies features some of the prettiest sprites and environments available on the Xbox One.
This challenging beat-em-up requires you and up to three friends to work as a team as you traverse gorgeous side-scrolling levels full of grunts and the occasional giant minotaur.
The game features four unique characters – a fighter, a sentinel, a sniper, and an engineer.
Each of these characters specializes in a different fighting style, ranging from swinging a massive hammer up-close to shooting at your foes from a distance.
Enemies are often protected by color-coded shields that need to be broken by specific characters before the rest can gang up on them, making teamwork even more important.
19.

Diablo 3: Eternal Collection (2017)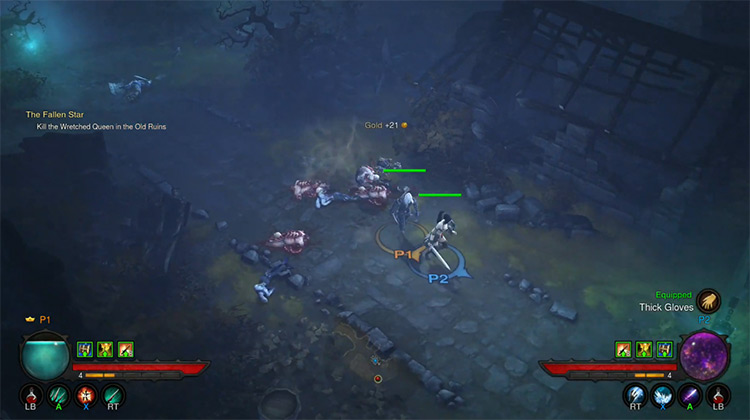 4-Player Co-Op
Diablo 3 remains one of the best options for hack-and-slash aficionados who want to have some fun with the squad – at least until Diablo 4 comes out.
The Eternal Collection includes both the Reaper of Souls and Rise of the Necromancer expansions.
There's plenty of content to discover, even if you cleared the base game back when it was first released.
Diablo III feels a bit like mindless repetition at first, but once you start cranking up the difficulty, you'll see the value in crafting solid skill rotations and teamwork.
18.

Wargroove (2019)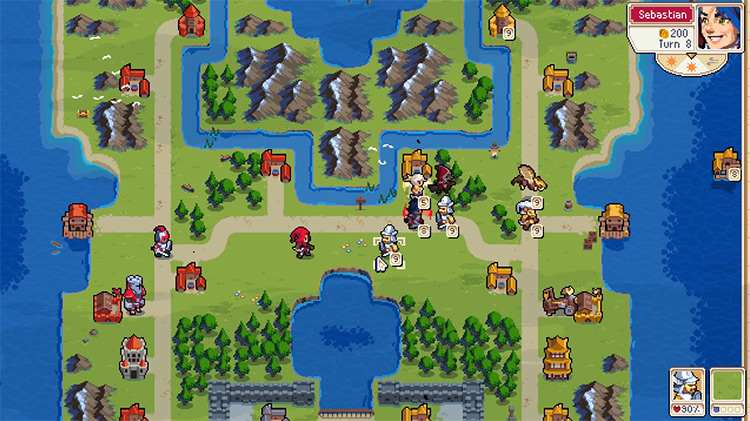 4-Player Co-Op & Competitive
Lovers of Nintendo's classic Advance Wars series will find a lot to love in Chucklefish's Wargroove.
This tactical RPG features turn-based battles where each player commands their own adorable-looking army as one of fifteen commanders.
It supports up to four players in local co-op, but you may also split into teams against each other or set up a free-for-all match.
One of the game's coolest features is the campaign editor, an in-depth tool that lets you create new adventures to tackle with your friends.
17.

Resident Evil 6 (2016)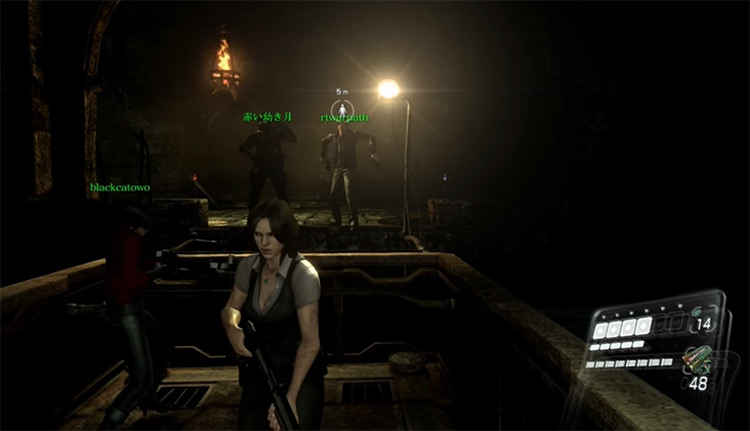 2-Player Co-Op
If you still haven't played Resident Evil 6, don't let its age keep you from giving it a try.
It still looks gorgeous, and it's a wonderful title to tackle with your zombie-killing comrades.
The story mode is comprised of three distinct campaigns meant to be played in two-player co-op.
Chris and Piers tackle the zombie threat firepower, Leon and Helena struggle for survival with limited resources, while Jake and Sherry literally have superpowers.
In addition, there are hours of fun waiting for you in The Mercenaries: a mad dash to kill the most enemies in the least amount of time while trying to keep up a killer combo.
16.

FIFA 21 (2020)
4-Player Co-Op & Competitive
What's there left to say about FIFA 21?
This long-lived franchise is a staple in every soccer fan's game library around the world.
It's simple enough for anyone to pick up and play, but true soccer fans will find a lot to love in the game's overly detailed player stats and team management.
You can go head-to-head with your squad in local matches or challenge other players online with a friend in Ultimate Team.
15.

Streets of Rage 4 (2020)
4-Player Co-Op & Competitive
After over 25 years, the juggernaut beat-em-up franchise comes back to life for you and up to three companions to kick criminal ass.
Streets of Rage 4 brings many improvements to the classic formula while maintaining some of its old-school appeal.
The graphics are still sprite-based, but the characters are detailed and, put simply, gorgeous.
Plus the gameplay also evolves with a sweet combo system that supports juggling opponents against walls or with another character for extra brutality.
It also includes a challenging Boss Rush mode and a Battle Mode where you and your friends can beat the lights out of each other.
14.

Divinity: Original Sin 2 – Definitive Edition (2017)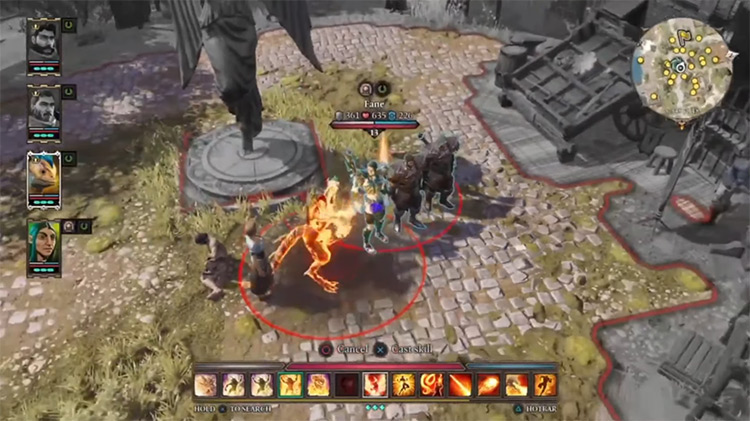 2-Player Co-Op
For lovers of fantasy RPGs looking to quest with a companion, I'd recommend Divinity: Original Sin 2.
This fantastic franchise shines for its creative quests and excellent sense of humor.
It never takes itself too seriously, even when the fate of the world is at stake.
You could focus on the main campaign, but the side-quests are where the real fun is at.
In addition, you can go online and find another adventuring pair to go around kicking ass and taking names as a squad.
13.

A Way Out (2018)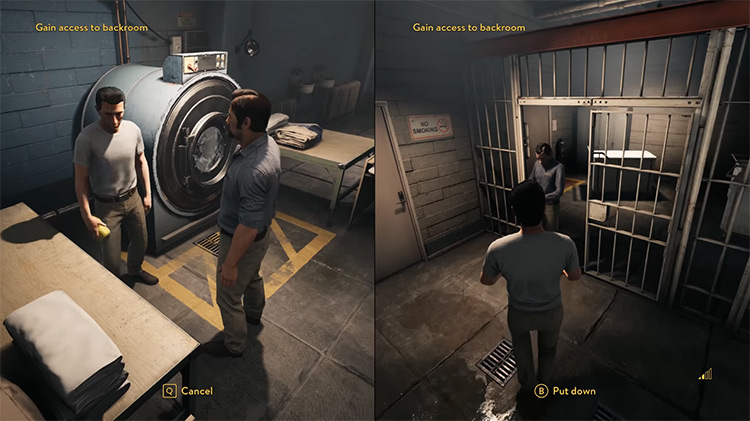 2-Player Co-Op
Some games include co-op as an afterthought.
Others – like A Way Out – are built around the idea of cooperation.
This narrative-driven cinematic experience tasks you and your tightest pal with planning and executing a prison break.
And they say games don't teach valuable life skills!
Achieving your great escape will involve sneaking around, acquiring information, and solving puzzles as a team. You'll have to face some tough decisions, but as long as you put your minds together, you should be fine.
The game is perfect for a self-contained afternoon of gaming, as you'll be done with it in around six hours.
12.

Halo: The Master Chief Collection (2014)
2-Player Co-Op & 4-Player Competitive
The Master Chief Collection isn't the newest game in the Halo franchise.
But if you're interested in couch multiplayer with your peeps, it's the one you need to get.
You can choose to experience the entirety of Master Chief's legend with your most trusted 2P in co-op or have a Friday night four-player shootout in over 100 multiplayer maps from across the series.
This is the best way to revisit the most influential shooter franchise of the last 20 years. Whether you get it to show your uninitiated friends what the fuss is all about or to enjoy triple-distilled nostalgia, you'll love this compilation.
Plus we've also shared a bunch of handy mods for the MCC, so check those out too if you're into modding.
11.

Just Dance 2021 (2020)
6-Player Local Co-Op
Just Dance 2021 is the latest entry in a long line of fantastic rhythm games, featuring chart-topping tunes from J Balvin, Daddy Yankee, DJ Snake, and K/DA – among many others.
This game has the potential to be sleek and cool or absolutely hilarious, depending on who's playing it.
Either way, you'll have a blast with it.
One of the best parts about this game is that you don't even need Kinect to play.
Instead, you can download the Just Dance Controller app and use your smartphones to score sweet dance moves.
Just make sure to grip your smartphone tight – or better yet, find a way to fasten it to your hand.
10.

Borderlands 3 (2019)
2-Player Co-Op
Bringing together the satisfaction of raiding dungeons for loot with the exciting action of a first-person shooter comes Borderlands 3, the latest entry in one of the wackiest franchises ever created.
You and a friend can team up locally to tackle the game's campaign and explore Pandora like space Bonnie & Clyde, hunting menacing bosses and collecting their sweet, sweet drops.
Unlike previous entries in the series, each player gets their own loot this time around.
It'll save you a lot of time arguing over who was the MVP and flipping coins to determine who gets what.
9.

Borderlands: The Handsome Collection (2015)
4-Player Co-Op
Borderlands 3 may have the fancier graphics, but Borderlands: The Handsome Collection accommodates up to four players on the same screen for epic shooting and looting.
I've got my priorities straight, and I hope you do too.
The Handsome Collection includes all the content from the first two games, plus all the DLC – coming in at over 100 hours of turning foes into swiss cheese.
The 12 unique playable classes do a lot to keep the game fresh. Whereas in single-player you need to focus on damage and survivability, a team of four gives everyone freedom to specialize.
8.

Crash Team Racing: Nitro-Fueled (2019)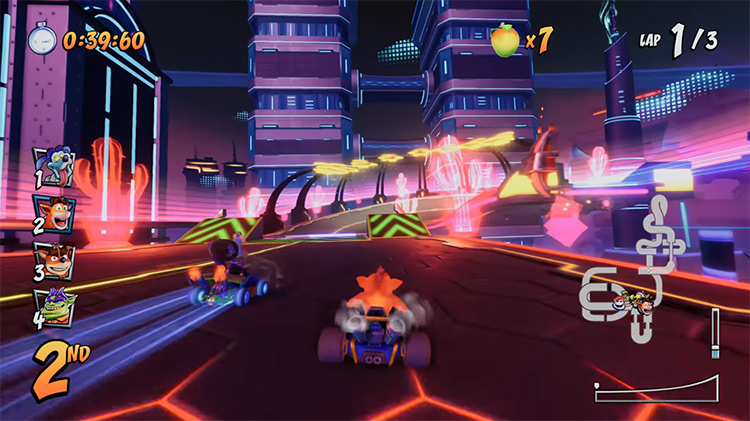 4-Player Competitive
CTR: Nitro-Fueled is technically a remake of the original CTR (1999) for the PlayStation.
But they've improved it so much that this feels like an entirely new game.
Racing through nostalgia-laden tracks like Sewer Speedway and Android Alley against up to three of your friends is exhilarating. The vehicular combat modes like Capture the Flag and Last Kart Driving are also quite a thrill.
This fantastic racer will undoubtedly transport you to simpler times.
7.

Gears of War 4 (2016)
2-Player Co-Op
If you've ever played Gears of War, you know what to expect from Gears of War 4.
It's one of the best-looking games of its generation, offering players a cinematic experience through visually striking weather effects, highly detailed environments, and gorgeous character models.
If you're a fan of Horde survival, you're in for a treat.
Setting up defenses and holding the fort against unrelenting enemy attacks has been made into a core mechanic for the campaign, which does a lot to shake things up every now and then.
6.

Gears 5 (2019)
3-Player Local Co-Op
Are you ready for the biggest Gears game in the history of the franchise?
Gears 5 does a lot to set itself apart from its predecessor, other than the apparent title change.
Among other things, it replaces the dank and creepy hallways of previous games for large, sprawling landscapes waiting to be explored.
Playing through the main campaign with two friends is a great experience.
It's action-packed and challenging, requiring you to work as a real team, and you're rewarded with some of the most visually captivating cutscenes in the entire series.
Of course, the Horde wave survival mode also makes a return.
5.

Mortal Kombat 11 Ultimate (2020)
2-Player Competitive
Lovers of gratuitous violence and over-the-top gore will find a lot to enjoy in Mortal Kombat 11.
As a Mortal Kombat fan, I can tell you this is the best game in the series, period.
The graphics are glorious, the combat system has been polished to a mirror sheen, and it features some of the best guest characters ever – including Robocop, The Joker, Spawn, and heckin' Rambo of all people.
The Ultimate Edition features all the content released so far, including both the original and the Aftermath story modes.
Whether you're a series newcomer or a veteran, this game is a real treat.
4.

Rocket League (2016)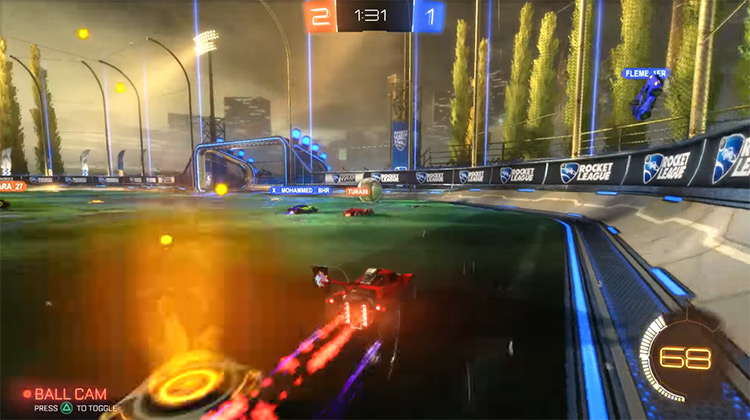 4-Player Co-Op & Competitive
If soccer is fun, imagine soccer with rocket-powered cars!
Rocket League has been one of the most talked-about multiplayer games in recent years.
It's incredibly addictive, undeniably cool, and it's free-to-play!
Beginners will find the basic controls and mechanics easy enough to pick up and play in a matter of minutes.
Still, becoming a master of rad flips and flying in all directions to score unbelievable goals is a long journey better traversed with a friend or three.
3.

Brawlhalla (2018)
8-Player Competitive
Almost everyone loves Super Smash Bros.
It's one of the very best multiplayer games ever created!
The only problem is that it's stuck on Nintendo consoles, and some of us don't want to get a whole machine just for the one game.
A fantastic alternative on the Xbox One is Brawlhalla, an indie free-to-play title with charming 2D graphics that gives the SSB. formula a new spin.
While you won't see licensed Nintendo characters for obvious reasons, Brawlhalla presents its own take on character archetypes like ninjas, cowgirls, vikings, and more.
If you invest a little (or check out some mods) you can also get crossover characters from Steven Universe, Adventure Time, and even the WWE.
Princess Bubblegum beating up John Cena or The Undertaker is a sight to behold.
2.

It Takes Two (2021)
2-Player Co-Op
One of the most recent landmarks in co-op gaming is It Takes Two, a charming action-adventure title with a unique art style that doesn't let itself be constrained by genre barriers.
This thrilling journey is built for co-op from the ground up.
Each challenge you're faced with requires a new element of cooperation, which ties in beautifully to the tale of Cody and May – an estranged couple who must learn to work together to take care of their daughter Rose.
The game keeps reinventing itself moment to moment, and it never gets close to feeling repetitive.
This is one of those games that set new standards for the industry going forward.
1.

Overcooked 2 (2018)
4-Player Co-Op
Of all the recommendations I've made in this list, Overcooked 2 is the most universal.
I've yet to meet someone who doesn't love this wacky cooking game, and I doubt you'll be the first.
This is by far the most chaotic and exciting cooking game ever developed, and it really manages to capture the sometimes surreal chaos of working in a kitchen.
Trying to get all the orders out in time is already a fair challenge, but it doesn't stop there.
You'll be faced with absurd challenges like making burgers on moving trucks, or cooking fish and chips on a slippery iceberg – and you don't even have a dishwasher!
The best part is that anyone can enjoy this game regardless of age.
It's family-friendly fun!
Browse:
Lists
Xbox
Video Games