12 Best Pixar Video Games Of All Time
This post may contain affiliate links. If you buy something we may get a small commission at no extra cost to you. (Learn more).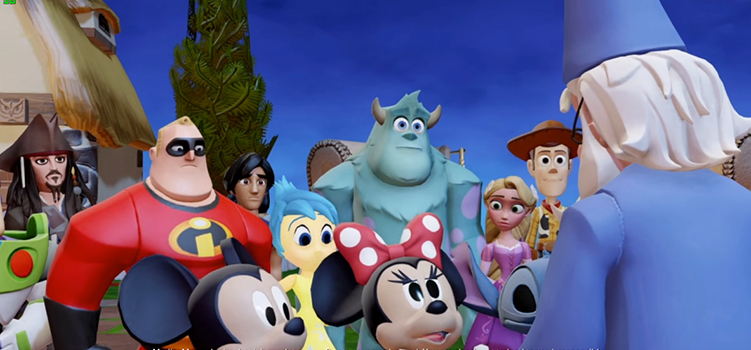 As a child, few things are as exciting as a good movie with colorful characters like Pixar films. It's hard not to lose oneself in a Pixar feature, and when you leave the theater you're always craving more.
Animation studios are experts at monetizing this child-like enthusiasm, and once video games became commonplace for kids around the world, they were quick on the uptake and jumped on it like sharks.
Quality has always varied immensely when it comes to movie tie-in games, considering it's not that hard to keep a child occupied.
But once every full moon a good developer gets a hold of one of these big properties and puts in the effort to make something memorable.
In this list we'll be taking a look at the best Pixar video games ever made and finding out whether this studio has something to show for their massive influence in the animated film industry.
12.

Toy Story Drop! (2019)
Movie tie-in games were at their prime during the early 2010s.
But they have nowadays been relegated to the realm of mobile games due to developing costs and other such factors.
Developed by casual-game veterans Big Fish Games, Toy Story Drop! provides a sufficient companion piece to 2019's Toy Story 4, featuring plenty of new characters like Forky.
While not a very complex game, this Candy Crush clone will keep children and people with a lot of free time on their hands busy.
11.

Finding Nemo (2003)
Most of these games function as interactive re-tellings of the source material, and few accomplish this quite like Finding Nemo.
It was developed by Traveller's Tales, a subsidiary of TT Games that has been working with Disney since the 90s.
It's an action-adventure piece that'll have you assuming control of Nemo, Marlin, and Dory as you progress through stages based directly on scenes from the movie.
Despite receiving mixed reviews from critics, the game sold wonderfully.
But it does what it set out to do perfectly; and for fans, that's enough.
10.

Wall-E (2008)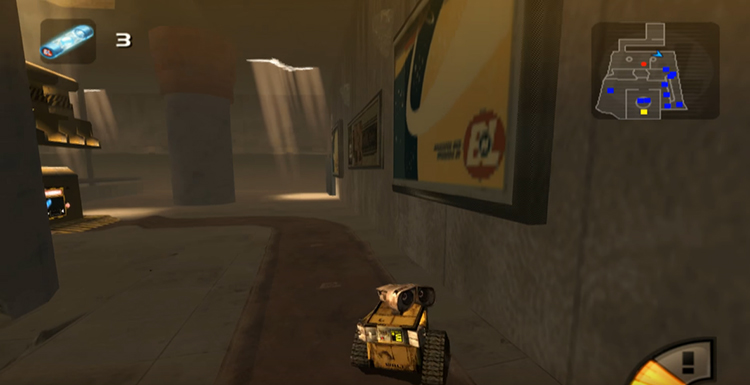 Wall-E came out by the hand of now-defunct publisher THQ for a variety of consoles.
It's an action-adventure game that lets you experience a somewhat tweaked version of the events from the movie, putting you in control of Wall-E or EVE, each with their own abilities and play style.
While the Wii version features some multiplayer modes and some of the best graphics, I'd recommend playing the NDS release which lets you unlock clips from the movie.
And more importantly, it allows players to go through the adventure in Co-Op mode.
9.

Cars 3: Driven To Win (2017)
One of the most recent releases to make it into the list is Cars 3: Driven To Win, which deviates from the usual action-adventure retelling formula in favor of something more in line with the movie's subject matter – arcade racing.
The wonderful Pixar aesthetic and accessible gameplay would've been enough to hook parents who want to spend some quality time with their kids.
But Driven To Win goes further by permitting the players to choose from almost every car ever seen in the franchise.
It's a must-play for fans of the series and Pixar as a whole.
8.

Toy Story 2: Buzz Lightyear to the Rescue (1999)
Other than Toy Story Drop!, the iconic epic of Andy's toys has spawned some of the best tie-in games the world has seen to date.
While the action-adventure/platformer gameplay of Toy Story 2: Buzz Lightyear to the Rescue wasn't anything innovative, the crisp graphics and overall fun levels were a pleasure to experience on the N64.
As a child, Toy Story 2 was one of my favorite movies.
And the opportunity to visit Al's Toy Barn and other locales from the movie was enough to send me right to my happy place.
7.

Ratatouille (2007)
Sometimes all you want to do when playing a tie-in game is immerse yourself in the world and aesthetic of the source material, and that's exactly what this Ratatouille game delivers.
I had the luck of playing the PSP version, which is one of the best-reviewed thanks to its graphics and the possibility to pause and pick it back up whenever I had a bit of time.
It's the ideal game for younger players who're still learning the ropes of gaming. And certainly one of the more fun collectibles you can get as a Ratatouille fan.
6.

Monster's Inc. Scream Arena (2002)
Since most movie tie-ins are simply retellings of the original animated picture, it's always a pleasant surprise when one dares to step outside the box.
This GameCube exclusive is actually a sports game set shortly after the end of the first movie.
Having realized that watching Monsters get hit by stuff makes children laugh, they organize a dodgeball tournament to gather laughter energy.
The gameplay is simple enough for even a child to grasp, and since it supports up to four players it's the perfect family-friendly game.
Totally worth checking out if you have the time.
5.

Brave (2012)
Brave is one of my favorite Pixar features thanks in part to its beautiful aesthetic, but also because of how they weren't scared to defy Disney Princess canons and industry standards.
This may be an action-adventure game like most of the others.
But its emphasis on combat makes it an outlier in the sea of tie-ins. Plus the puzzles in the game are complex enough to keep even older players interested.
It also supports Co-Op, putting the second player in control of a Will-o'-the-Wisp to aid Mérida in combat.
An underrated game for an underrated movie.
4.

Toy Story (1995)
I value innovation and the effort put into games when ranking them.
The more it feels like the developers really went the extra mile to make a good game, the more soul it has.
Traveller's Tales did just that with Toy Story's first videogame adaptation for the SNES and Sega Genesis.
This side-scrolling platformer shines both for how closely it follows the movie as well as its stunning 2.5D graphic style, providing an incredibly immersive experience for anyone lucky enough to have played it when it first came out.
3.

Lego The Incredibles (2018)
It's a pleasure to witness the LEGO brand's quirky humor and hyper-deformed designs mashed up with our favorite franchises like The Incredibles.
Its Co-Op gameplay is also great if you have a child, a sibling, or just want to spend the day doing cute things with your partner.
One of this open-world game's most amazing features for die-hard fans of The Incredibles is that it includes supers from the lore that had never been brought to life, and they're playable!
2.

Disney Infinity 3.0 (2015)
While not exclusively a Pixar game, the toys-to-life epic that is Disney Infinity includes so much Pixar-related content it might as well be one.
Developed by Avalanche Software, the game allowed players to explore worlds based on Disney properties, as well as create their own in its Toy Box mode.
Sharing them online was one of the strongest points of the game back in the day. But regrettably it's no longer possible after servers were shut down.
Luckily, this obsolescence also pushed Disney to release a "Gold" version of the game on Steam that includes all of the content you previously had to unlock by buying Disney Infinity figures, so you're getting a wealth of play for a discreet price.
1.

Toy Story 3: The Video Game (2010)
That Toy Box mode wasn't an original idea.
Avalanche had previously worked on a game for Toy Story 3, and while it does include the usual fare of action-adventure platformer gameplay, they went above and beyond to give the game replayability by introducing Toy Box mode.
This let the players customize their toy town in whatever way they desired, down to their residents and their actions in the world.
This creation hub was complex-enough to support custom scripted events, and the wealth of unlockable areas and toys was enough to keep you coming back for weeks, proving that movie tie-in games don't have to be cash-grabs every time.
Highly recommend giving this a full playthrough if you're a Toy Story fan (and really, who isn't?)
Browse:
Disney
Lists
Pixar
Video Games