12 Best Scooby-Doo Video Games Worth Playing
This post may contain affiliate links. If you buy something we may get a small commission at no extra cost to you. (Learn more).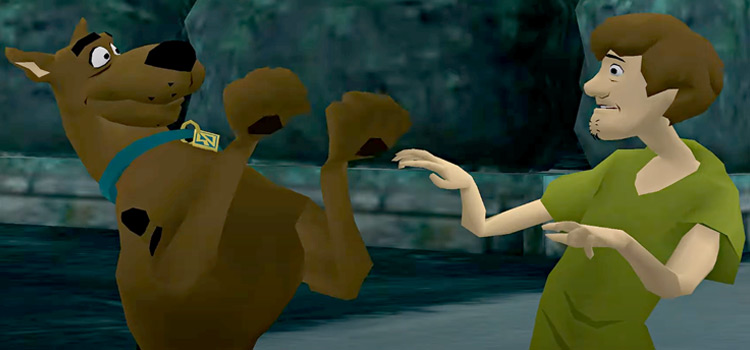 Since their debut back in 1969's "Scooby-Doo, Where Are You!", Scoob & the gang has been present in every kid's childhood in one way or another
The show has been remade, rebooted, and reimagined so many times… it's incredible that it manages to retain its essential charm. But it does.
Hell, even the 2002 live-action film is pretty good!
As is the case with many famous franchises, Scooby-Doo and those meddling kids have gone into the world of video games several times. With varying degrees of success.
If you're looking for a Scooby-Doo game worth your time but don't know where to start, let me give you a hand.
12.

Scooby-Doo and the Cyber Chase (2001)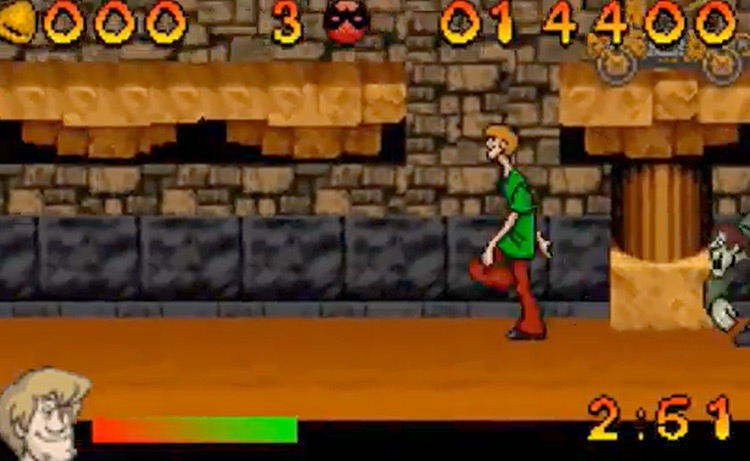 Platform: GBA
Despite having many long-time fans who've followed the series for decades, these games are generally aimed at children rather than avid collectors or nostalgic gamers.
Developed by Software Creations, Scooby-Doo and the Cyber Chase for the GBA works perfectly as a children's game. It provides a relaxing platforming experience anyone could play to its completion without once being too daunted by the difficulty.
The sprites are colorful, you can play as all your favorite characters, and Shaggy walks funny. What's not to like?
11.

Scooby-Doo GBA (2002)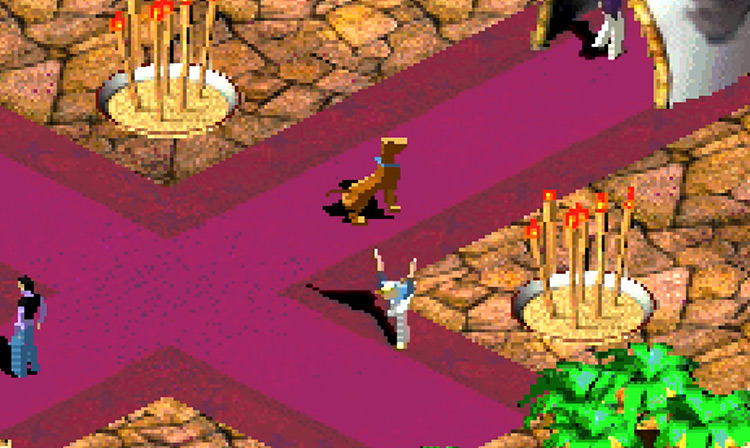 Platform: GBA
Easily the most unique-looking game in the entire Scooby-Doo series has to be this isometric adventure on the GBA.
This title comes with graphics that look more like avant-garde art than a game. But it's pretty rad.
Loosely based on the 2002 live-action feature film, you control our titular character as you make your way around a hotel looking for clues that'll help you piece together exactly what's going on with another mystery.
With some basic combat and simple puzzles, this game functions as a pretty good movie tie-in that any fan of the talking great dane could enjoy.
10.

Scooby-Doo 2: Monsters Unleashed (2004)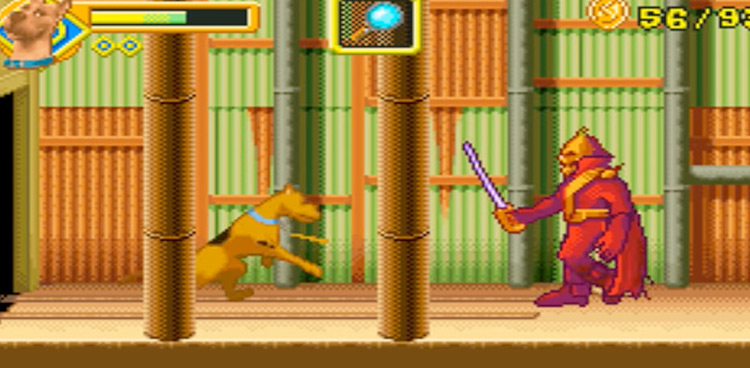 Platform: GBA
When your primary audience is children aged five and up, it's a good idea to focus on the visual aspect of games rather than complex storylines or challenging puzzles.
Now this GBA title isn't as colorful as previous portable Scooby titles.
But Monsters Unleashed might have some of the most realistic and detailed sprites I've seen on a 2D beat-em-up. There's also platforming, vehicle sections, basic puzzles, everything you need to keep glued to the screen.
There's also a PC Point-and-Click adventure game of the same name that's worth a playthrough if you love the franchise. But the graphics aren't as striking, and it's an overall mediocre game by comparison.
9.

Scooby-Doo! Mystery Mayhem (2003)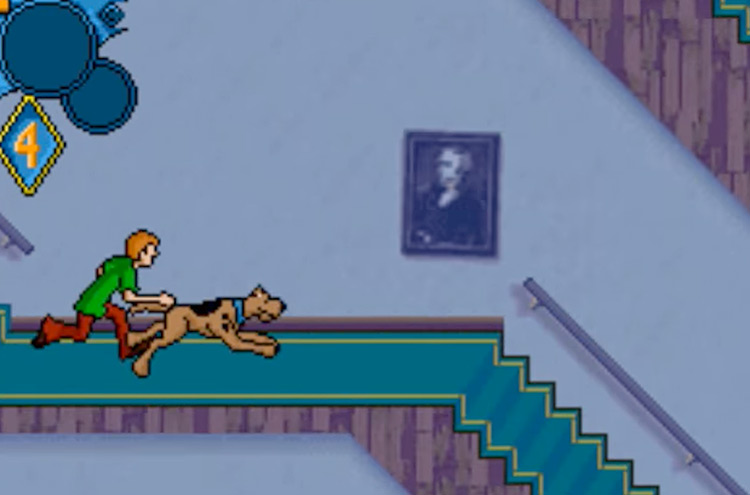 Platform: GBA
As the portable counterpart to one of the most amazing Scooby-Doo games ever released, Mystery Mayhem on the GBA had some pretty big shoes to fill.
Did it succeed?
Well, not really. But while it can't be compared to the PS2 game of the same name, it's still a solid platformer with appealing graphics and more engaging gameplay that all previous entries.
You'll have to switch between Shaggy and Scooby to overcome obstacles and solve puzzles, adding some challenge to what's otherwise a pretty uneventful adventure.
Just keep in mind that the humor in this game is so bad, they had to add low-quality laugh tracks… to a GBA game.
I guess it's for the memories of the OG cartoon, so if you like nostalgia maybe give this a try.
8.

Scooby-Doo! Who's Watching Who? (2006)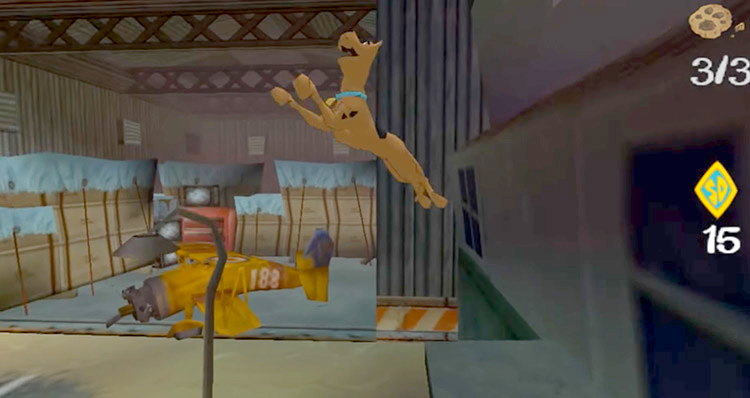 Platform: PSP, Nintendo DS
In this unusual Scooby Gang adventure, the classic cast takes part in a reality show where they must compete against a rival sleuthing team to determine which kids can meddle the most.
Uniqueness is always encouraged!
It's available on the Nintendo DS and the PSP, but the latter is considerably superior.
Developed by Savage Entertainment, it takes advantage of the hardware to deliver beautiful graphics with fluid animations and overall great gameplay.
Thanks to the PSP's qualities as a sort of portable media center, the soundtrack in this game is of the highest quality. And it's one of the game's best features too.
7.

Scooby-Doo! Unmasked (2005)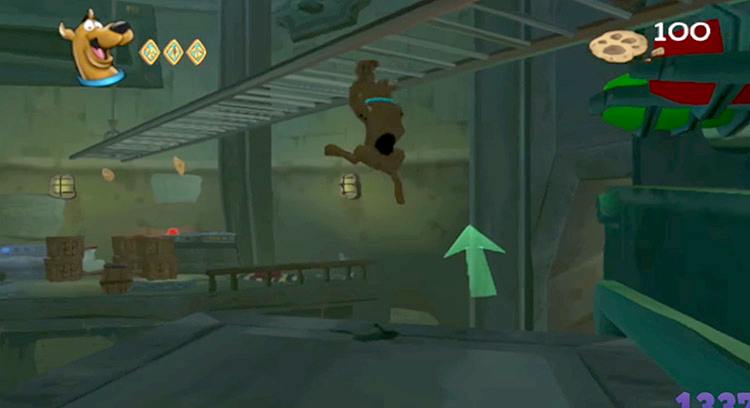 Platform: PlayStation 2
The first home console entry in our ranking is Scooby-Doo! Unmasked, developed by Artificial Mind and Movement for the PS2.
The game follows the gang at the Monstruous Fright and Magic studio, owned by Fred's cousin Jed, as they uncover why all of the animatronics have gone haywire.
Classic mystery.
The graphics capture the look and feel of the cartoon pretty nicely. Anyone can enjoy solving puzzles, collecting clues for Velma, or helping Shaggy make himself a sandwich by gathering ingredients all around the park.
Despite having a bit of an annoying camera, the game provides a delightful experience that feels a bit more like an interactive feature-length film than an actual game. Which isn't necessarily a bad thing.
6.

Scooby-Doo! Unmasked (2005)
Platform: GBA
Despite following the same basic storyline as the PS2 version, this game plays very differently.
It shines for providing one of the best 2D Scooby-Doo platforming experiences.
Scooby can put on several costumes that give him abilities to traverse the levels. These include a Robin Hood-looking cowl that lets him shoot arrows, a kung-fu master outfit to break obstacles, and even a superhero disguise that allows him to glide.
The engaging gameplay is complemented by beautiful backgrounds, intense colors, and detailed graphics typical of games released late into the GBA's life-cycle.
5.

Scooby-Doo! and the Spooky Swamp (2010)
Platform: PlayStation 2, Wii
A sequel to Scooby-Doo! First Frights, this wonderful PS2 adventure platformer shines for its cutesy graphics and modernized aesthetic.
It replaces the linear platforming of its predecessor for a more open exploration of the locales, having you switch between Shaggy and Scooby as you progress through the levels to make use of their unique skills.
If you're looking for a Scooby-Doo game that's short, sweet, and easy on the eyes, this might be it.
4.

Scooby-Doo! Classic Creep Capers (2000)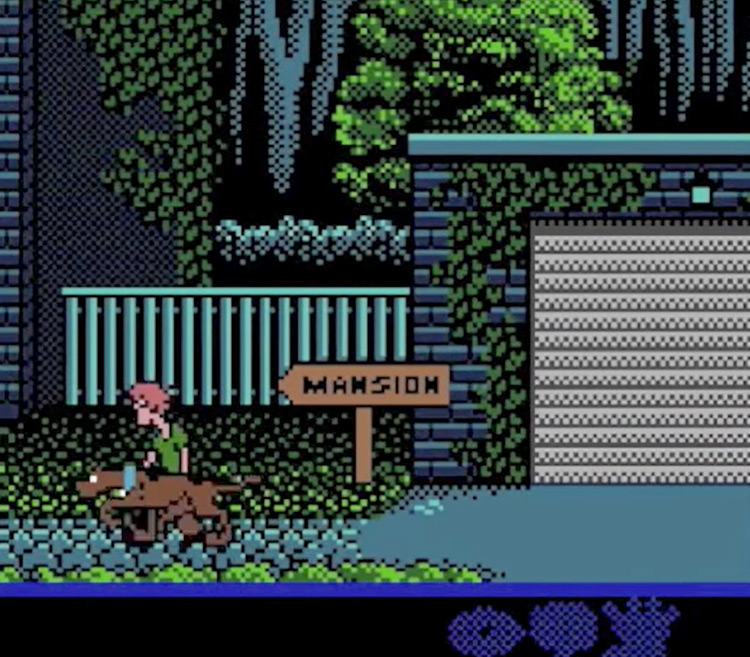 Platform: Game Boy Color
I'm a fan of pixel-art and the way game developers used to work with so little to achieve so much.
Scooby-Doo! Classic Creep Capers on the GBC offers plenty of this.
The graphics are crisp and colorful, the environments are very detailed, and the intro cinematic features a MIDI version of the show's classic theme and a pixelated rendition of the Mystery Machine running at full speed.
It's just a pleasure to watch.
The writing on this Point-and-Click adventure is on par with the TV show, which isn't the case with most of these licensed games.
All in all, it's a game made by people who loved the show, and the results show it.
3.

Scooby-Doo! Mystery Mayhem (2004)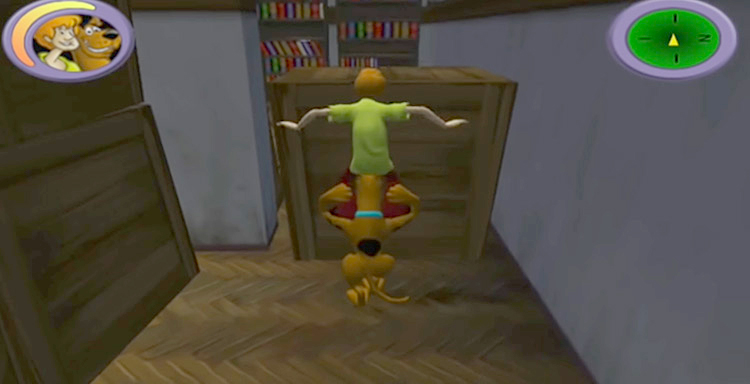 Platform: PlayStation 2
Developed by Artificial Mind and Movement for the PS2, this episodic adventure is one of the most beloved and best-selling Scooby-Doo games ever released.
Each of the five episodes feels like a self-contained adventure, giving you the full Scooby-Doo experience in short bursts rather than dragging things out.
This layout works wonders since it lets the creators of the game mimic the style of the show with remarkable accuracy.
Easily the best part about this game has to be the character models, which capture the cartoonish charm of the TV show it's based on entirely.
2.

Scooby-Doo Mystery (1995)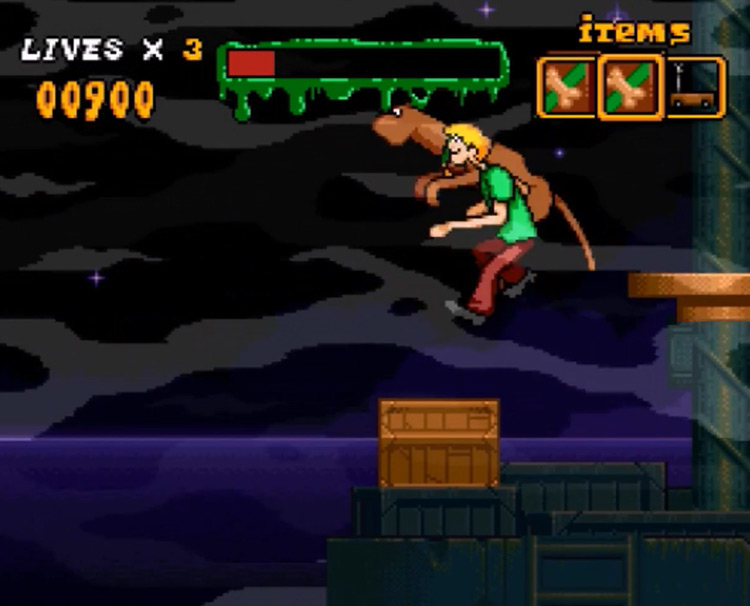 Platform: SNES
You might be surprised to find such an old game so high-up on the ranking. Especially considering how much these games are about capturing the Scooby-Doo aesthetic.
I mean, better hardware is supposed to mean better visuals, right?
But there's something about this game's slick sprites, fluid animations, and the retro-ish visual effects that makes it feel as if you were truly watching the classic "Scooby-Doo" cartoon.
A prime example is the fog present in some levels, which looks organic and hand-drawn. Just as a classic Hanna-Barbera cartoon ought to look.
It can be tough to beat though, so look up some guides on YouTube if you get stuck.
1.

Scooby-Doo! Night of 100 Frights (2002)
Platform: GameCube, PlayStation 2, XBOX
But at the end of the day, no game brings together great gameplay and the authentic Scooby-Doo appeal like Night of 100 Frights on sixth-generation consoles.
Sure, it was no Sonic Adventure: Battle 2 or anything of the sort.
But this action platformer was both fun and challenging enough to keep you hooked.
It carefully delivers well-written dialogue and funny jokes. All in a grainy, washed-out style that makes the game's 3D graphics resemble the classic show.
Not only that, but Heavy Iron Studios went through the trouble of perfectly recreating several iconic scenes from the show in the game's engine.
This kind of attention to detail and love for the original material elevates a run-of-the-mill licensed game up to a true masterpiece.
Browse:
Cartoon Network
Hanna-Barbera
Lists
Scooby-Doo
Cartoons
Video Games