Best Mods For SpongeBob: Battle For Bikini Bottom – Rehydrated
This post may contain affiliate links. If you buy something we may get a small commission at no extra cost to you. (Learn more).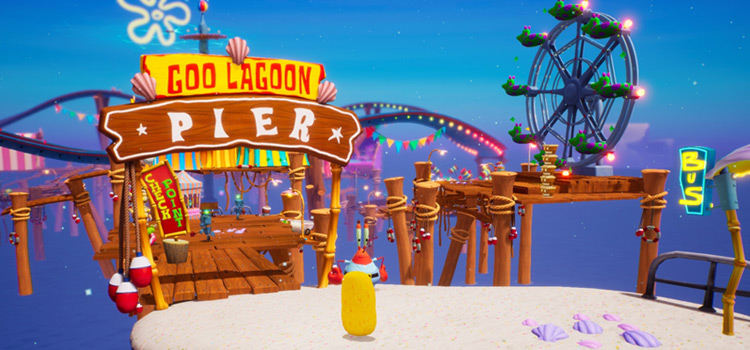 SpongeBob and the gang are back for more with yet another HD remake (these really are the golden years of remakes, huh?)
SpongeBob SquarePants: Battle for Bikini Bottom – Rehydrated has a lot to enjoy, especially for hardcore Bikini Bottom fans.
The game is a remake of the original 2003 PS2 platformer, just with enhanced gameplay and graphics for some nice QOL updates.
As if anything SpongeBob isn't already fun enough, a small modding community has emerged for this game, giving us even more ways to enjoy ourselves in the underwater sun.
Here are some of the best mods I've seen so far.
10.

Original Font Replacer
As with most remakes, fans of the original game are always the most excited. Since they just can't wait to revisit a childhood favorite.
A huge part of their enjoyment of remake titles is the sense of nostalgia.
And if you're looking to bring the game a bit closer to the original, this mod helps with that in the way of text updates.
This mod replaces Rehydrated's font styles to more closely resemble that of the original 2003 version of the game.
9.

SpongeBob Ripped Pants Outfit
BFBB is far from the only SpongeBob game ever released, as Heavy Iron actually developed The SpongeBob SquarePants Movie as well back in 2004.
As you can guess, that game was based on the film released that same year.
And SpongeBob's ripped pants are one of the more memorable moments of the show, which was featured in the SpongeBob Movie game, but it didn't make an appearance in BFBB.
Well this next mod lets us truly be the fool who ripped his pants.
8.

Rayman
One other classic platformer that's yet to see a remake is Rayman.
But that's not a problem, as modder TSININY has found a way to throw Rayman into Bikini Bottom.
This mod replaces SpongeBob completely, so you'll be playing as Rayman throughout the duration of the campaign.
7.

Japanese Crash Bandicoot
Crossovers are always fun.
And what better crossover to have than with one of our other favorite platformers?
This time we get to play as Crash Bandicoot, and he comes complete with custom animations to match!
Now I'm not sure whether the modder is Japanese, or if he just couldn't figure out how to include English audio for the skin, but the mod only includes Japanese voice lines for Crash.
6.

It's Night Time in Bikini Bottom…
This next mod is a unique option if you're looking for a change of scenery.
And it's simple enough: just makes it nighttime in Bikini Bottom.
Other areas of the game aren't covered as of the moment, but the modder did mention that he would eventually get to including the rest of the game's world.
Still, if you want a more comfy nighttime aesthetic, this is a mod worth trying. Gameplay should be identical.
5.

Doodlebob
There are some silly SpongeBob reskins out there, and this one is definitely a fan favorite.
The mod replaces SpongeBob's textures with a simple doodle version, matching the original Doodlebob from the season 2 episode "Frankendoodle".
The reskin works in cutscenes and horde mode as well. It's really just a treat for true SB fans.
4.

Mac
Speaking of original ideas, this next one is pretty much as original as it gets.
Mac replaces SpongeBob with a retro Macintosh computer that runs around just as SpongeBob would.
No, I'm not kidding.
What makes this mod even more interesting is that the computer's face comes complete with different animations to convey emotions – making it look like something out of a Pixar film.
3.

Quickster Spongebob
Now this next mod takes its spot on this list simply because it's one of my personal favorite SpongeBob renditions.
If you remember from the show, SpongeBob actually has a superhero form called The Quickster.
Well this mod doesn't give us his superhuman speed, but it will let you play as SpongeBob in his Quickster outfit for the whole game.
Krakatoa!
2.

BMO Over Spongebob
Here's one more fun crossover, this time with one of my other personal favorites – Adventure Time!
Being a huge Adventure Time fan myself, I couldn't wait to give this one a try as soon as I saw it.
The mod replaces SpongeBob with the living handheld game system BMO.
Immediately after finding this mod, I scoured the rest of the pages for other Adventure Time skins, but this is the only one available at the moment.
It's fair to say the BFBB modding community is pretty darn small. But hopefully we'll see other Adventure Time mods in the future.
1.

Just Sponge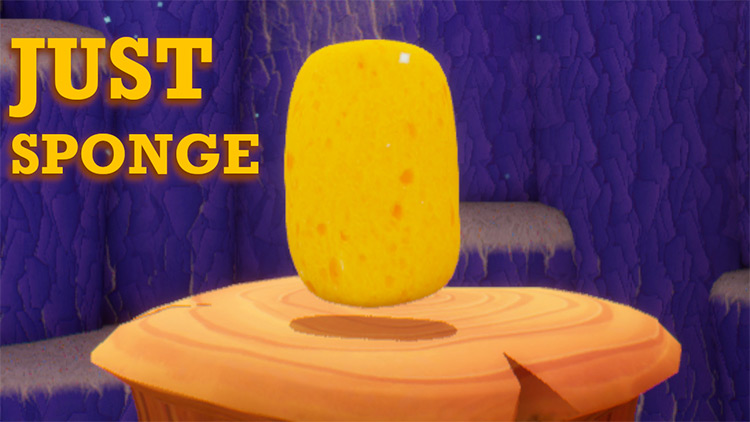 I'm not exactly sure why you'd want to make a game like Battle For Bikini Bottom more realistic, but if realism is what you're after – this is quite possibly the best mod you can get.
It replaces SpongeBob with an actual kitchen sponge.
Yes, you read that right.
The sponge even makes subtle movements when talking. I can't imagine how much time this modder put in here, but this idea matches humorously well with the type of comedy we expect from SpongeBob.
And this is pretty much as realistic as it's going to get.
Browse:
Lists
SpongeBob
Video Games