30 Best Mods For Car Mechanic Simulator 2018
This post may contain affiliate links. If you buy something we may get a small commission at no extra cost to you. (Learn more).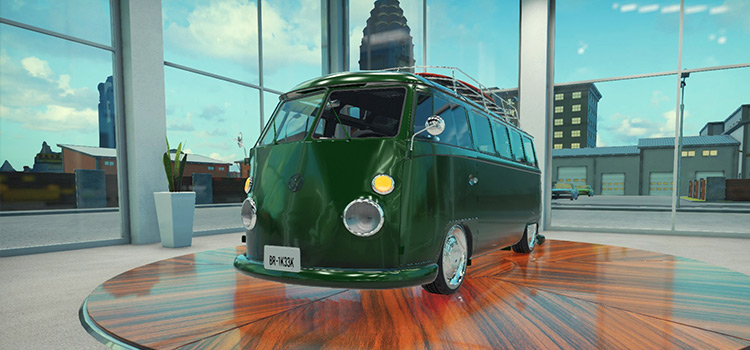 Ah, simulators. Letting us escape reality for just a short while.
And there's one for pretty much anything these days.
Anything from farming to normal day-to-day life, and even social interactions have been simulated in virtual worlds.
If you just so happen to like fiddling around with cars, Car Mechanic Simulator is a great way to do so without 1) having to purchase all kinds of cars, and 2) having to own a garage.
Or even without having to lift a finger!
If you're into the game but want a bit more customization, well here are some of the coolest mods you can try out. This game has a ton of mods, so trust me: there's something here for everyone.
30.

Shop Search Auto Select
Let's start off with a few simple quality of life mods that can go a long way in improving how you experience CMS2018.
The shop seems to be a common annoyance among CMS2018 fans, as it's mostly sluggish and makes ordering parts take forever.
Thanks to some mods though, getting the parts you need doesn't have to be so hard.
Shop Search Auto Select is the first of the shop mods, simply taking you straight to the search bar every time you open up the shop.
29.

Quick Shop
The next shop upgrade you're going to want to get is the Quick Shop mod by Blo3m.
This along with Shop Search Auto Select will save you tons of time picking parts, letting you avoid going through all the different menus just to be able to purchase the items you need.
Quick Shop is very simple, but works wonders – allowing you to buy selected items during part installation itself.
All you have to do is hit the B button and the part you need is yours.
28.

Sort Order Parts
Last of the shop mods on the list, we have Sort Order Parts. Just to help you get a bit more organized when picking up some of those replacement parts.
This is especially useful when buying a lot of items at once, which should happen pretty often as you probably want to get in and out of the shop in one go.
Sort Order Parts just sorts all the faulty parts in alphabetical order, making everything just a bit easier to double check.
This makes it much easier to spot duplicate entries as well, so you'll be able to avoid purchasing more parts than you actually need.
27.

Skip Case Opening
If you want to make everything just a bit smoother and faster overall, here's a way to do so outside of the shop menu.
Opening reward cases is always fun in any type of video game, and mostly works at getting you excited to find out what's inside.
In the case of CMS2018 however, the gratification can be a bit too delayed because of that that long opening animation you're forced to sit through every single time!
Well you won't have to anymore – simply download and install Skip Case Opening, and you'll be getting those rewards much quicker than before.
26.

BMW M3 E36
Now let's get to the part everyone's probably been waiting for: the cars.
I'm pretty sure CMS2018 mostly appeals to the car enthusiasts out there, as it gives you the chance to tinker with and modify some of the rarest and most popular cars out there – all without spending a dime.
Let's start off with some of the more obvious choices.
This mod brings the popular BMW coupe, particularly focusing on the E36 generation which were produced from 1992–1999.
25.

Mitsubishi Lancer Evo VI
When talking about mod cars, the Mitsubishi Lancer Evo can't be left out of any list.
This particular mod lets you play around with the Evo VI, which is one the most popular generations in the Evo line.
The Evo VI is commonly considered to be the first proper rally car in the series, as made popular by Tommi Mäkinen back in 1996.
He actually won four consecutive World Rally Championship, eventually leading to the release of the Tommi Makinen edition of the Evo VI.
24.

Nissan Skyline GT-R (R34)
Another one that's never left out of the conversation when it comes to race cars – the Godzilla Nissan Skyline GT-R.
This particular mod focuses on the fifth generation in the series, the R34, which were manufactured between 1999-2002.
The Skyline GT-R is instantly recognizable as it was made popular through films like The Fast and the Furious.
The car is also a popular choice in racing games like Initial D, Need for Speed, Forza, and Gran Turismo.
23.

2017 Ford Focus RS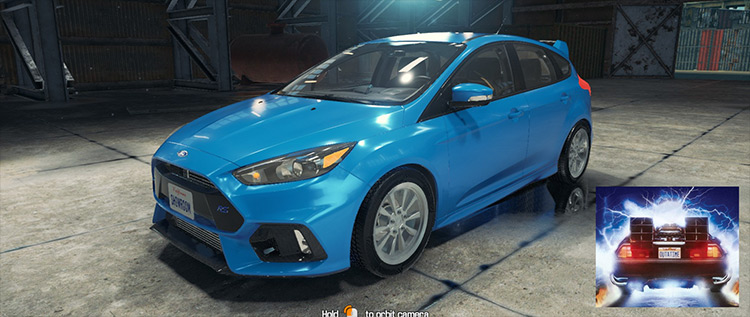 Now that we've covered some of the more common race cars, you'll probably want a chance at tweaking more unique rides.
So let's take a look at some of the less obvious choices.
Don't be fooled by the car's seemingly ordinary appearance, as the Ford Focus RS has some rally history to it as well.
The car was actually made popular by rally driver Ken Block, as it was the first Ford car he drove after leaving Subaru back in 2010.
One of the most prominent features of the Ford Focus RS is the drift mode, which makes drifting both easier and safer.
22.

VW 1963 21 window
How about we take some time away from the sports cars and take a look at some unconventional classics?
The Volkswagen Type 2, popularly known as the "Kombi," is easily identifiable as it's commonly seen in pop culture.
In case the name doesn't ring a bell, I'm pretty sure you've seen one in either films, TV, or other video games.
This particular model is the 21-window variant from 1963, which also became popular through the 60's as the hippie van.
21.

Volkswagen Beetle
Another classic from Volkswagen, everyone's favorite Beetle.
The car can be seen anywhere from films like The Love Bug and Herby, and even makes an appearance on the cover of the Beatle's iconic album Abbey Road.
There's even a popular road trip game that children play called Punch Buggy! as a result of this iconic car.
You're definitely want to get your hands on this one and see what modifications you can make within CMS2018.
20.

1969 Pontiac GTO THE JUDGE
Another famous pop culture icon – the Pontiac GTO, also known as "The Judge," has made appearances in many films in the past.
Some of the more notable appearances of The Judge include films like Transformers and The Last Ride.
What's especially significant about the Pontiac GTO is that it's the first car American muscle car to ever be produced way back in 1934.
Of course, there have been many iterations of the car since then, but this particular mod gives you access to the 1969 model.
19.

1929 Lincoln Model L
We can go even further back in time in CMS2018… and I mean way back.
Before Ford became the automotive giant we're familiar with today, there was an American automotive company known as the Lincoln Motor Company.
Lincoln would eventually become Ford's luxury vehicle division, but before then they actually released the Lincoln Model L.
The Model L was introduced in 1920, and was actually in the same league as other prominent luxury vehicles like the Benz 630 and Cadillac Type 61.
18.

1927 Bentley 4 1/2 litre "Blower"
If you thought that was as far back as we would go, think again.
Going all the way back to 1927, the Blower was a popular race car from British automobile manufacturers Bentley Motors.
The car set multiple speed records during its time, and is regarded as one of the most iconic sports cars of its generation.
In pop culture, the Blower has been referenced by AC/DC's Brian Johnson, and is the car of choice of none other than James Bond in a few of the 007 novels.
17.

Rolls-Royce Dawn
Let's go back to some more modern options, starting off with this Rolls-Royce Dawn mod by Bunns.
Nothing screams luxury when it comes to cars quite as loud as Rolls-Royce does.
The Dawn in particular is special as it's a handmade convertible, except with a full-sized Rolls-Royce body.
In the real world, a brand-new Rolls-Royce Dawn would cost you somewhere close to $350,000.
In CMS2018 however, you can get it for absolutely nothing.
16.

koenigsegg ONE:1
With that, you're probably want to take the opportunity to grab some of the most expensive sports cars out there.
Well thanks to the modding community, those were some of the first cars to be integrated into CMS2018 with mods.
The first one you can get is the Koenigsegg Agera.
This particular model was launched in 2014, and is also known as the One:1.
The car claims to have a power output of 1,360 PS, making it the world's first mega car according to Koenigsegg.
15.

2013 McLaren P1
One of the rarest cars you'll ever hear about is the McLaren P1.
Made by British automotive company Mclaren Automotive back in 2012, the production of the vehicle was strictly limited.
Only 375 units were ever produced and were all sold by 2013, so getting a hold of this car today would be virtually impossible.
Of course, you won't have that problem in CMS2018 thanks to this mod.
14.

Mercedes-Benz McLaren SLR
Another coveted sports car, though this one isn't as popular as some of the others on the list.
In a collaboration no one ever thought we'd see, German manufacturer Mercedes-Benz actually teamed up with the British McLaren Automotive back in 2003.
The result of their joint effort was the Mercedes-Benz McLaren SLR.
Joining forces created for a unique look to the car, as you won't be sure if you're looking at a Benz or a McLaren at first glance.
13.

1997 Lamborghini Diablo SV
While we've mentioned some American, German, and British supercars… but let's not forget about the Italians.
Lamborghini makes some of the most well-known supercars in the world – and thanks to modding, we can get our hands on some of them in CMS2018 as well.
The Lamborghini Diablo isn't their most popular model by far.
But many car enthusiasts would argue that it might be their best model to date.
The Diablo is also known for introducing the modern supercar design.
12.

2013 Lamborghini Veneno
One of the more unique Lamborghini designs, the Veneno almost looks like a supercar built from alien technology.
It isn't very common to see one of these either.
And that's definitely not because it's less popular than other supercar options.
Getting your hands on a Veneno would cost you close to 4.5 million dollars – which is a crazy amount for most people.
But as with everything else on this list however, you can get it completely free in CMS2018.
11.

Bugatti Veyron SuperSport
European vehicles are almost always considered to be in a league of their own.
And there isn't a list of the best that doesn't include French manufacturer Bugatti.
While the Bugatti Veyron isn't on their list of most popular models, that doesn't mean you're going to want to pass up the opportunity to fix this one up.
The Veyron has received multiple awards, including Top Gear's Car of the Decade and best car award (2000–2009) and Best Car Driven All Year award in 2005.
Not only is it one of the world's fastest cars, it's one of the most expensive as well – costing around $3.4M.
10.

Aston Martin Vulcan
Of course, our list wouldn't be complete without a mention of German luxury car manufacturer Aston Martin.
The Vulcan was announced back in 2015, and was a very limited production.
It was produced as a track-only car with only 24 units in total, so this is definitely not something you'll see every day.
9.

Ferrari LaFerrari
You didn't think Italian manufacturer Ferrari wouldn't make an appearance here, did you?
Probably one of the most well-known names in the world of luxury sports cars, a Ferrari will only ever be a dream for most people.
The LaFerrari is aptly named as it is considered to be the definitive Ferrari model.
While they retailed at $1.4M a piece, these aren't very easy to come by nowadays.
These are so rare now that a LaFerrari was auctioned off for a whopping $7M back in 2016.
8.

Hot Wheels Boneshaker
While most mods bring some real-life supercars to CMS2018, modder Golly chose to take a different approach.
Instead, he brought to life one of the most popular cars from the Hot Wheels series: the Boneshaker.
Anyone who collected Hot Wheels as a kid will probably recognize this one, as it's one of their most popular original designs.
7.

DeLorean DMC-12
Another one of the more creative entries on the list, modder deadbob777 brings us the DMC DeLorean.
Though the Delorean is basically an old American sports car from way back in the 80's, the car's popularity rose greatly due to its use in the Back to the Future films.
Because of the films, the car is now easily recognizable as the time machine car, and you can get yourself one in CMS2018 thanks to this mod.
You'll be able to fix it up and change the parts, and maybe if you're lucky, you'll be travelling through time once you're done with it.
6.

Real Logos Mod
If you want to take CMS2018's customization options further, you might want to check out the Real Logos Mod by JustAnotherCarGuyHere.
Most brands in CMS2018 are fictional.
And while they do represent real-world items, it can get quite difficult to identify which is which.
For those of you who are particular about what parts go into your cars, the Real Logos Mod replaces the fictional brand names with real life alternatives.
You won't have to settle for some random brand anymore, as you'll be able to pick out exactly what parts you want.
5.

Realistic licence plates
Another great way to up the realism of CMS2018 is with Realistic License Plates by modder Drizabone.
The pack includes over 170 different license plates designs from all over the world.
So wherever you are, you'll probably find a plate that fits whatever you're looking for.
The mod includes a few manufacturer's show plates as well if you prefer to use those instead.
4.

Top Gear Test track
Now that you've gotten yourself set with all the cars you could dream of, you're probably going to want something to do with them once they're all fixed up, right?
While you do have the option to sell them, that wouldn't be much fun now would it?
Well why not take them out for a spin yourself?
While CMS2018 does include a track you can drive on, mods make for some more interesting environments for you to test your vehicles with.
This particular mod lets you drive around the popular Top Gear Test track found in The Dunsfold Aerodrome in England.
3.

Nürburgring Nordschleife
This mod brings you another popular motorsport complex, this time the Nürburgring found in Germany.
The map features a Grand Prix track alongside the much longer "North Loop" which features winding tracks around the Eifel mountains.
Considered to be one of the most dangerous race tracks in the world, the Nürburgring has been nicknamed "The Green Hell".
So drive this one at your own risk.
2.

Daytona International Speedway
Of course, this list wouldn't be complete without mentioning the Daytona International Speedway.
This mod brings the map right to CMS2018, so you can experience the home of NASCAR yourself, with whatever cars you choose.
While the original complex includes multiple layouts including tracks for sports cars and motorcycles, this mod let's you race on both the road coarse and the 2.5-mile high speed oval track.
1.

Los Santos 1.0
If you're looking for more of a relaxed drive, why not go for a city drive around Los Santos?
For those who aren't familiar, Los Santos is one of the most popular worlds in the Grand Theft Auto series. So yeah, this mod is kind of the ultimate car lover's crossover.
Of course, anyone who's played a GTA game would know that relaxed driving isn't the only option here.
You could take a different approach and race the city streets as well – that's completely up to you.
After all, why put all that horsepower to waste?
Browse:
Car Mechanic Simulator
Lists
Simulation Games
Video Games