Top 25 Best Mods for Car Mechanic Simulator 2021
This post may contain affiliate links. If you buy something we may get a small commission at no extra cost to you. (Learn more).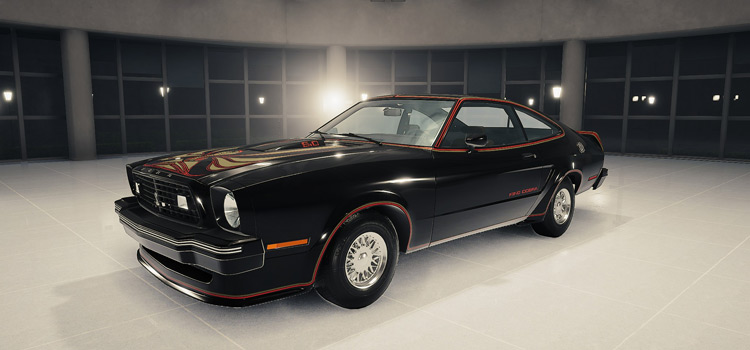 Red Dot Games' Car Mechanic Simulator series has come a long way since its 2014 debut.
At first, I discounted CMS as just another gimmicky "simulator" title people would forget quickly. I was wrong.
Realistically fixing cars isn't everyone's cup of tea – but many car enthusiasts and even real-life car mechanics can't get enough of it.
CMS 2021 has been out for a while, and many fans have already taken their virtual mechanic business to the limit. Mods are a great way to breathe some new life into this beloved grease monkey simulator.
So here's our collection of CMS 2021 mods you have to take for a spin!
25.

AutoRepairBench

First up, we're looking at something I know my real-life mechanic would kill for.
Modder Jeikobu was tired of wasting time on small things like repairing broken parts, balancing wheels, and lathing brake discs. The solution?
The AutoRepairBench mod.
This mod is simple:
It adds a hotkey that automatically fixes all parts, lathes brake discs, balances unbalanced wheels, scraps broken pieces, and upgrades everything to three stars.
You can even choose whether you'll be charged for these actions or not!
24.

FOV Changer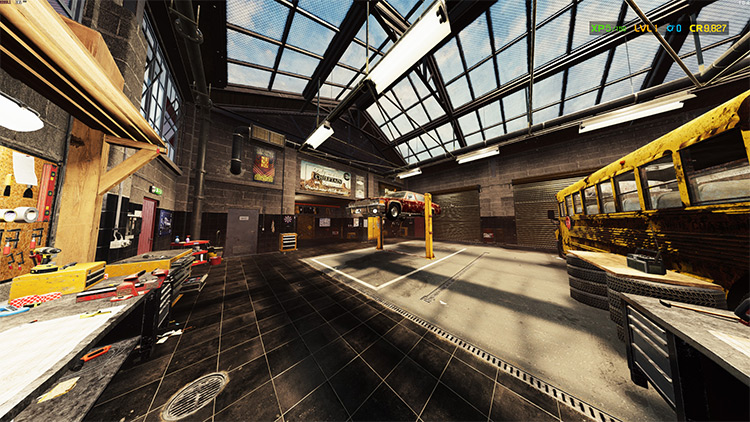 Those who like taking awesome screenshots of garages and car collections will love the FOV Changer by EliteSweden.
This mod lets you adjust your Field of View, choosing to focus on a few things or look at the bigger picture.
Note: you'll need to install Cheat Engine for this to work, which shouldn't be too hard.
23.

Allowed Places Utility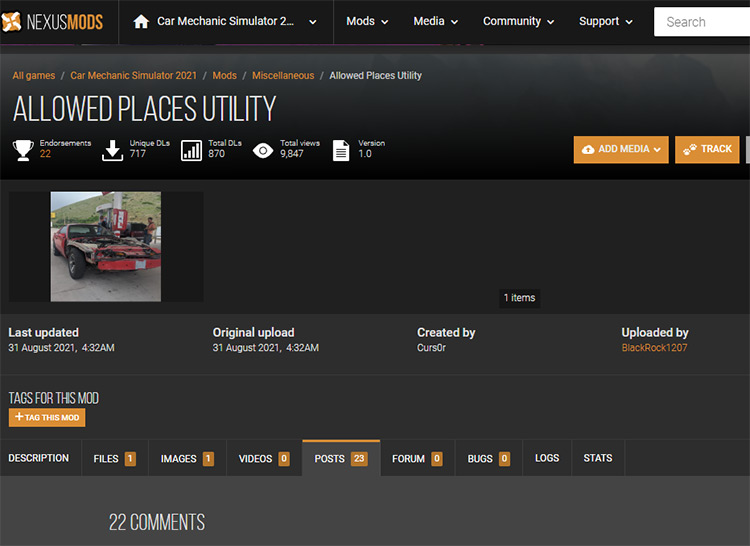 As you know, different cars can be found in different places depending on their rarity and cost.
In other words, you're unlikely to find an Echos Cobra Venom in the Junkyard, but very likely to see one at the Salon.
Curs0r's Allowed Places Utility helps you modify the configuration of every car in the game, expanding (or narrowing) the list of places they can be found at.
This way, you can find a Morena Bizzarini Spettacolo in the Junkyard, or a Rino Piccolo ECOTEC at the Barn. You can also add any car you wish to the Salon.
22.

Remote Control Lifts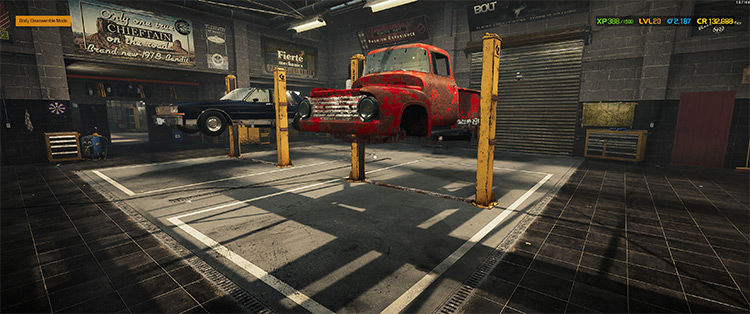 Car Mechanic Simulator chooses realism in some areas and entirely foregoes it in others.
This is a world where you can hit a button and rusty car parts will be instantly renewed with some futuristic laser tech – and yet, you still need to walk over to the car elevator and push a button for it to work.
Well, not anymore!
This fantastic mod by Tyler Thrailkill takes us into the future with a handy remote control. You can push a button from anywheree in the garage and have the car lifted. Neat!
21.

Authentic Car Names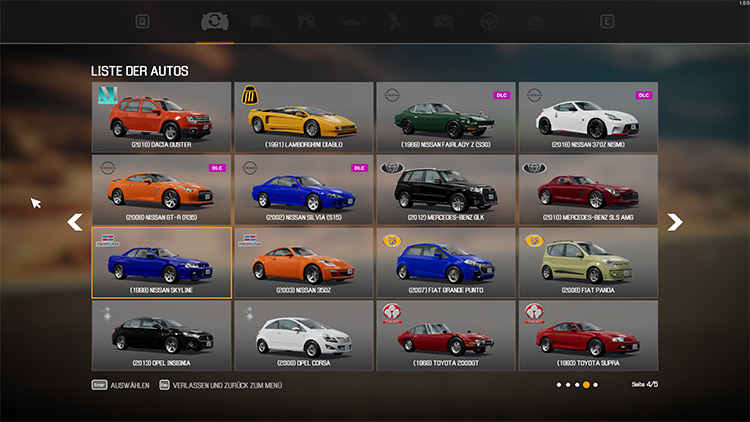 Cars in CMS 2021 are based on real-life vehicles, but their company logos and names are fictional to avoid infringing licensing laws.
Luckily, gamers aren't beholden to these laws when playing at home by themselves.
And this Authentic Car Names mod by Vermilliion provides an easy fix.
It won't change the logos, but it does change company and model names.
With it installed, the Atom Renton becomes a Tesla Roadster, the Salem GW500 becomes a Ford Focus RS – and so on.
20.

License Plate Frames
We need to face it: license plates are not the best accessory.
They might be necessary, but they take away from a car's beauty. They can get deformed with time or start rusting away, and it's not like you can just go to the shop and get a new one.
A good frame is something you can get at a store that can help make your license plate a little better.
This mod by Fitiales adds an extensive collection of frames to give your license plate a personalized look. You can choose something sober for a refined look or one of the funnier ones to express your individuality.
19.

Japanese License Plates Mega Pack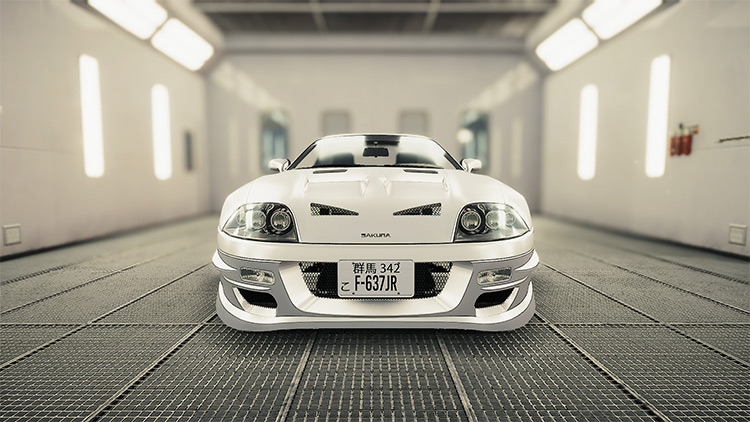 Even though I just said license plates aren't sexy, I know many of you see them as an integral part of the finished product.
Having the correct license plate can give your car a touch of authenticity, so to speak.
This Japanese License Plates Mega Pack by creator Icez gives you six new license plate designs matching the format used in Japan's 30 prefectures.
In total, you have 180 new possible license plates.
These are perfect for a Nissan, a Suzuki, a Subaru, or any other Japanese brand. It's also an interesting touch on a Western brand vehicle – and I know the weebs among you will go wild with this.
You can also find similar mods for some other countries, including Brazil and Canada.
18.

Pretty Plates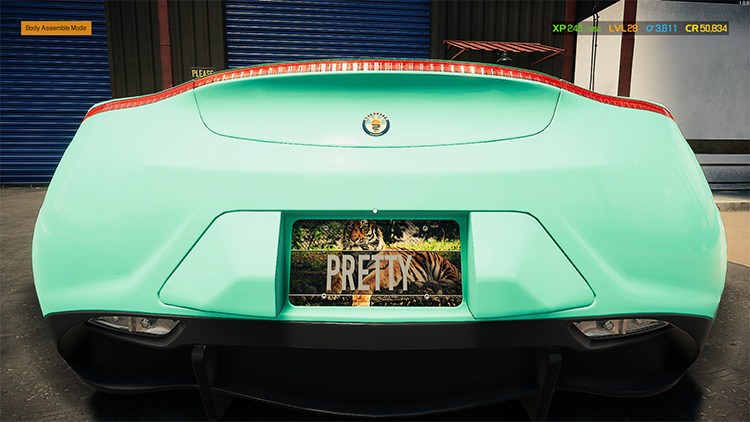 If you couldn't care less about realism or authenticity, you'll love TrueDeviL's Pretty Plates.
The collection includes 35 fabulous plates ranging from bad-ass to ridiculous. There are plates with lighthouses, tigers, and the Internet's favorite: cats.
These are ideal for showcasing the driver's individuality.
If you create a car fit for the Tiger King himself, you need to get that tiger license plate.
You care about this kind of stuff when your car mechanic role model is Xzibit in Pimp My Ride.
17.

Emden Jager Harlequin Homage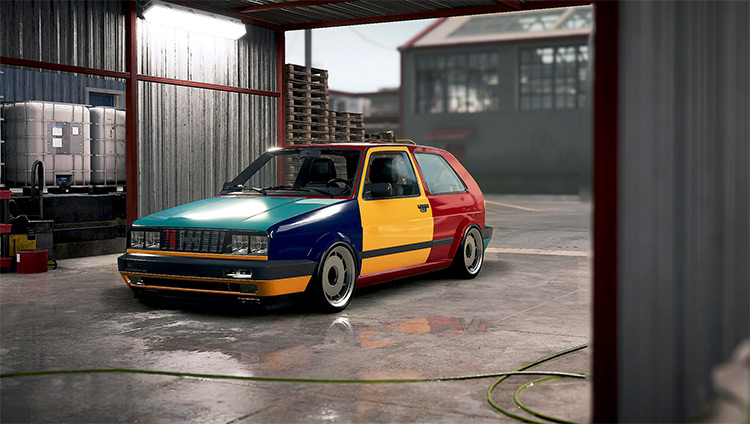 As any fan of 80s vehicles would have realized by now, the Emden Jager in CMS 2021 is based on the widely successful 2nd-gen VW Golf introduced in 1983.
My favorite version of this iconic car is the Harlequin special edition – based on a VW Beetle ad from the 60s.
Like the Beetle, the Golf had some easily interchangeable parts, and VW executives came up with a genius advertising scheme: mixing and matching colors for a wild and silly Golf.
The Harlequin ended up being a success beyond their wildest estimates. Everyone wanted one of these – and thanks to modder Johnny Stecchino, you can get one in CMS 2021.
16.

Swap Every Engine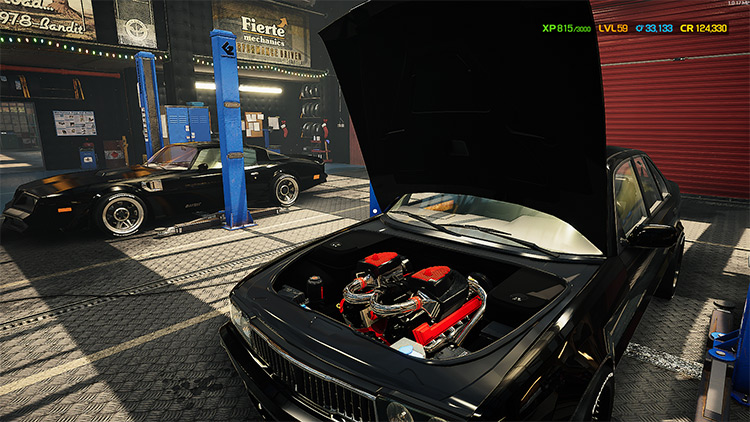 We've all had that conversation with our gearhead friends:
"Can you imagine what a Yaris could do with a supercharged 4.0L V8 engine?"
There are several good reasons why nobody has actually tried that in real life, but only software limitations stop you from making the dream come true in CMS 2021.
As the name implies, Swap Every Engine by D3nied lets you install almost any engine into any car regardless of common sense.
You can create an undercover supercar or dishonor a sports car with the engine of a VW Golf. It's your choice!
15.

Purgatory 2: Electric Boogaloo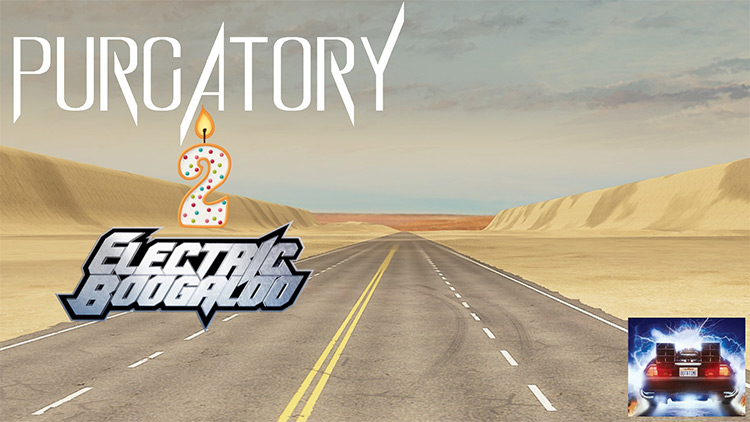 Once you've created your own Franken-car and given it a visual makeover so vibrant it rivals the Keukenhof Gardens in the Netherlands, you need to try it out somewhere.
Payne's Purgatory 2: Electric Boogaloo lets you drive down a seemingly infinite road with nothing but sand dunes to the sides.
It's a little bit eerie, but it's the closest thing to a drag track you'll find for CMS 2021.
14.

1967 Targa Florio Race Track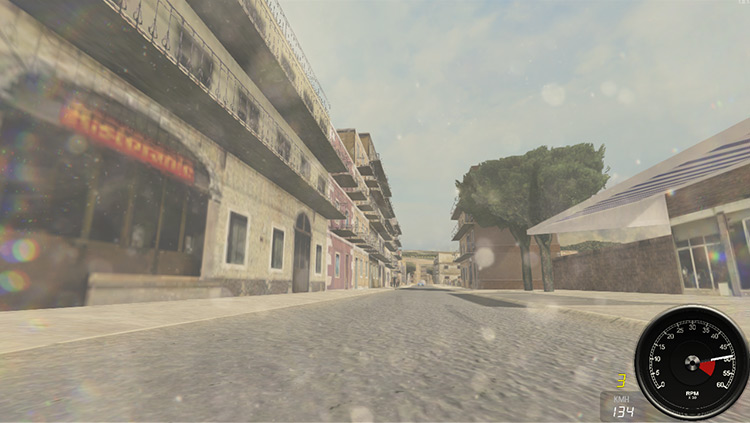 Created in 1906 by pioneering race driver Vincenzo Florio, the Targa Florio is one of the oldest auto race tracks in Europe – and one of the most beautiful scenic routes in racing.
The circuit is located in the mountains of Sicily and was part of the World Sportscar Championship from 1906 to 1973.
The Targa Florio was discontinued for safety reasons after 1977, but this mod by Axolotemen lets you challenge this historic circuit as it was back in 1967.
13.

Immersion Brands Pack – Grunge Edition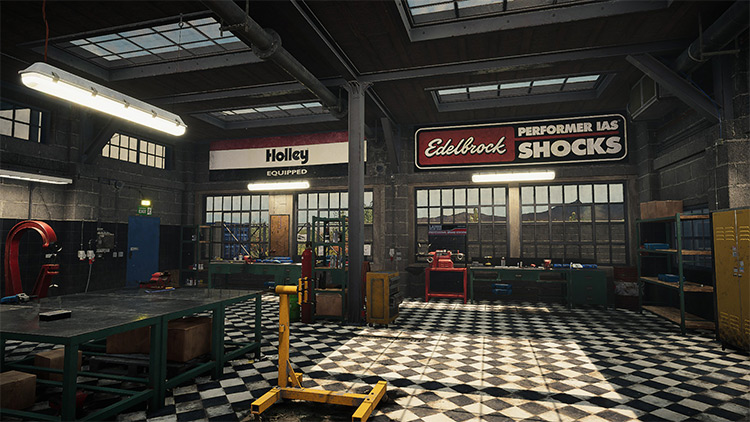 As a car mechanic, your garage is your second home.
You'll eat and sleep there sometimes – and even if you didn't, you still spend at least eight hours a day in the car fixin' grind.
A great way to make your CMS 2021 garage your own is by customizing what brands and décor you want both outside and inside the structure.
If you're a classic guy who doesn't mind a bit of rust and sticks to well-known bands, the Immersion Brands Pack – Grunge Edition is the way to go.
You can also get the non-grunge version for a slightly cleaner version.
12.

Japan Garage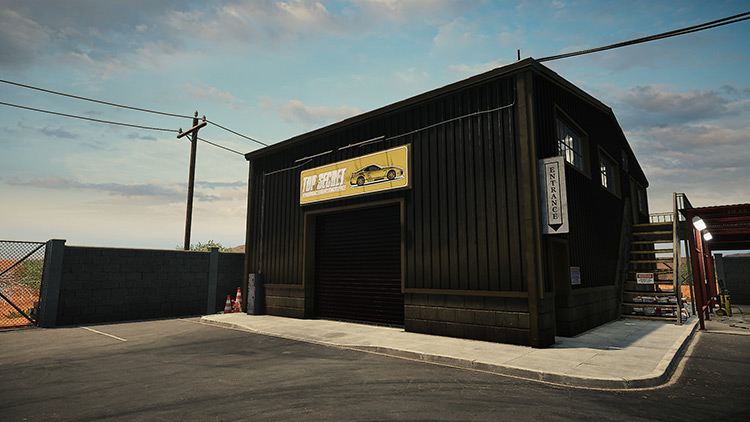 If you constantly find yourself working on "Hinata" and "Katagiri" vehicles, you'll go wild with the Japan Garage mod by Tenshi.
This add-on overhauls your garage, replacing every brand name in your gearhead sanctuary with Japanese ones and renovating your color palette to mostly red, black, and white.
With this, you can finally work as a certified Mitsubishi, Honda, or Toyota service specialist – and look fabulous while you do so.
Even if you don't care much for Japanese brands, this is an immaculate and attractive garage remodel you should totally consider.
11.

Speedy Tofu Delivery

I first got into cars thanks to Initial D – a street racing manga and anime series illustrated by Shuichi Shigeno that became famous in Western countries during the 2000s.
Seeing protagonist Takumi Fujiwara take his tofu delivery car to the very limits drifting against much more expensive and heavily tuned autos was exhilarating.
Thanks to modder French_Toast, you can work on Takumi's 1983 Toyota AE86, with the same panda paint job and tofu shop decals.
The "Hachi-Roku" is a must-have for anime fans.
10.

Scooby-Doo Van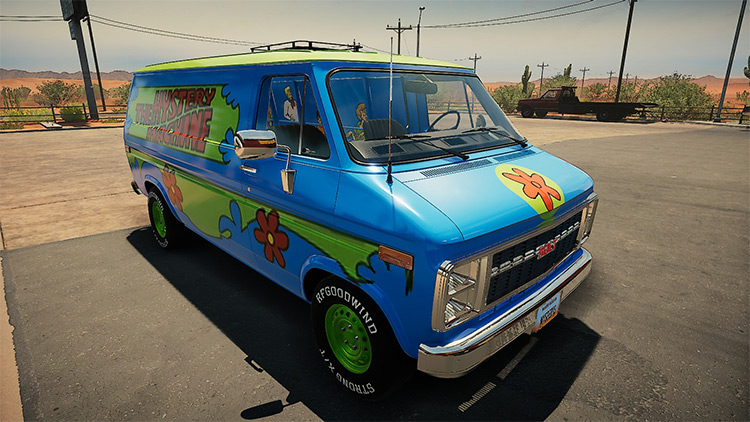 Scooby-Doo's Mystery Machine is another iconic vehicle from animation that can't be missing from your CMS 2021 collection.
This custom livery by Jhonatan Saibel is almost a 1:1 reproduction of the original as seen on the classic Saturday morning cartoon.
The inside is decorated with characters from the show, including all the "meddling kids", Scooby, and several well-known villains from the series.
Any mechanic who's still in touch with their inner child will appreciate a chance to work on such a beautiful machine.
9.

Nissan Skyline 2000 GTR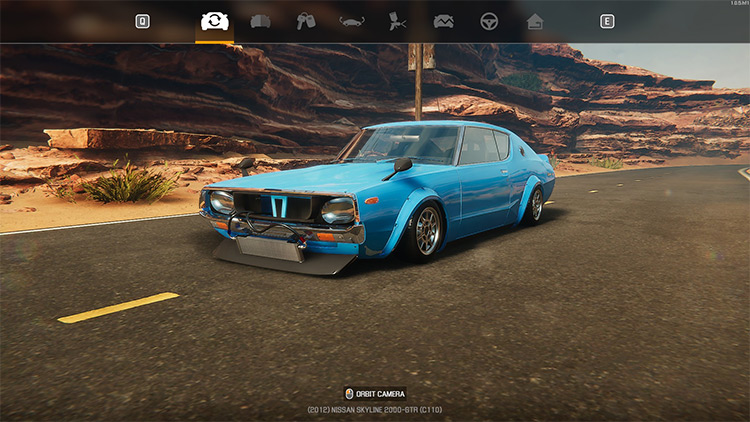 The Skyline is one of Nissan's most well-known product families.
In 1972, the Japanese manufacturer released the Skyline GT-R hardtop – a powerhouse outfitted with the legendary Nissan S20 DOHC i6 engine.
It was a beautiful machine, but the 1973 oil crisis put an end to this gas-hungry beast – making the Nissan Skyline 2000 GT-R a total collector's item with only 197 ever sold.
Working on this piece of Nissan history is a privilege only a few Japanese mechanics have had. Thanks to this custom car by Golly, you can do it too.
8.

Ford Crown Victoria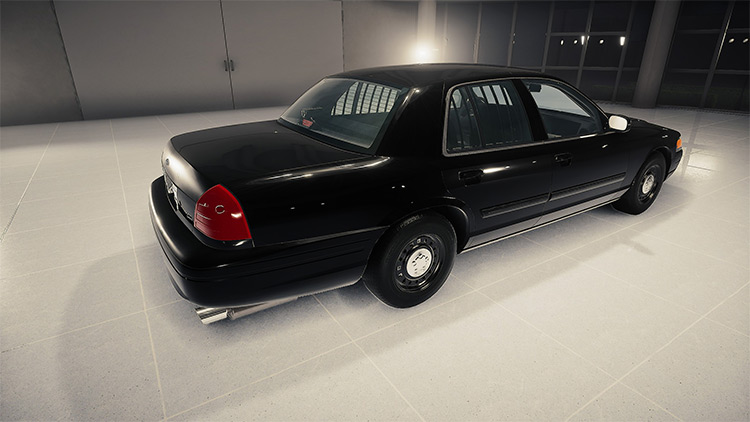 The Ford Crown Victoria is well-known by audiences worldwide as the staple police and taxi car in every classic American TV-show and film.
This custom add-on by Payne includes everything you need to turn the average Crown Victoria into an old-school NYC taxi or NYPD vehicle. It also contains the liveries to make it a State Trooper vehicle from Pennsylvania.
The large body and prominent front and rear bumpers give it an imposing look. I definitely wouldn't want to be rammed by one of these during a high-speed chase – but I'd love to fix one after that!
7.

Ford Mustang (1978)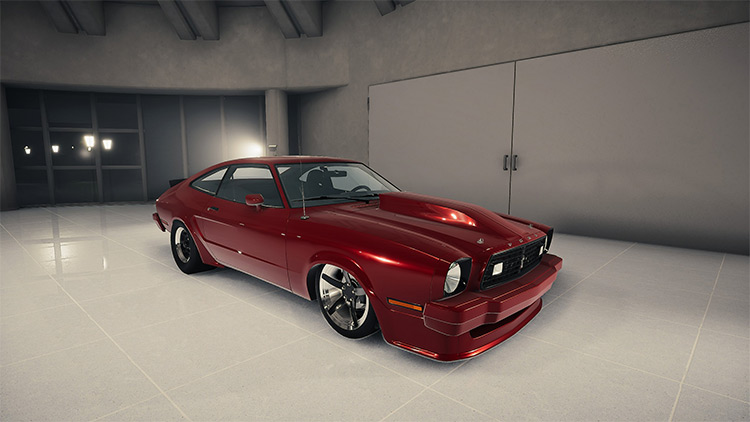 It's hard to think of a more bad-ass car than a classic Ford Mustang.
For many, the Mustang is the quintessential muscle car – and looking at the 1978 "King Cobra" featured in this mod, it's easy to see why.
Creator Payne included five versions of the 1978 Mustang for you to find. These include the aforementioned King Cobra, a base model, and one modified for Drag racing.
6.

Daytona International Speedway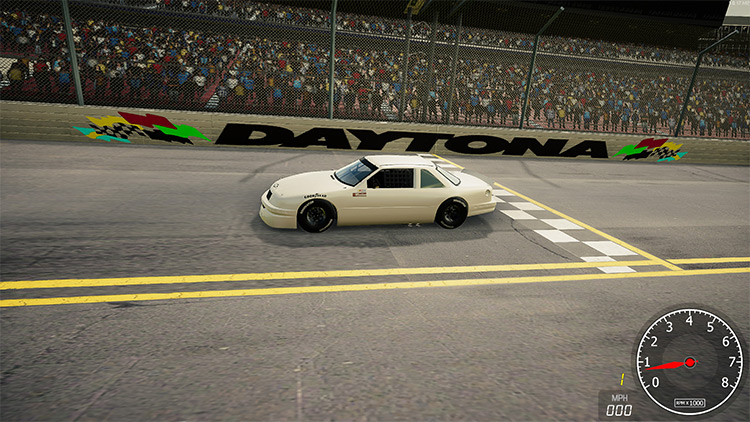 Daytona Beach has been synonymous with automobile racing since the early 1900s, thanks to the Daytona Beach and Road Course, which was succeeded by the well-known Daytona International Speedway in 1959.
Since its inauguration, the Daytona International Speedway has hosted countless high-profile racing events, the most famous of which is NASCAR's classic Daytona 500.
This mod by Payne opens the doors to the central oval and the old course layout – all in a single map.
It's the perfect place to try out your favorite American cars.
5.

Holden EFIJY Concept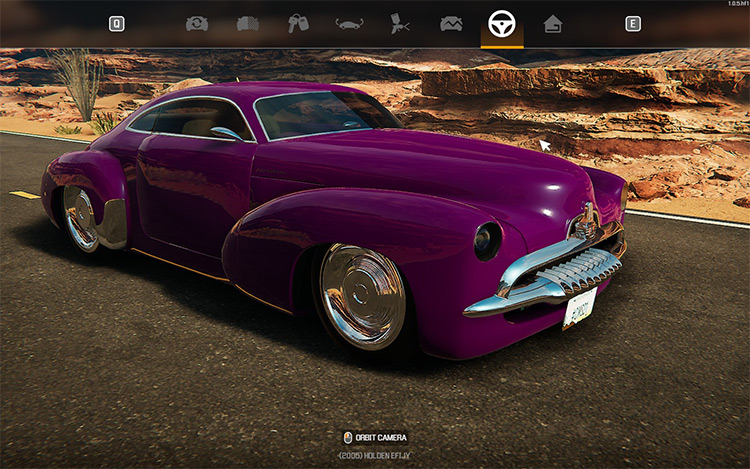 The 1953 Holden FJ was one of the first cars designed and manufactured entirely in Australia – an icon of the automobile industry in the Sunburnt Country.
In 2005, Holden paid homage to the classic FJ with the EFIJY, a gorgeous concept car with an enticing air of vintage luxury and stunning brightwork.
Creator Fulysic brings the EFIJY to CMS 21 so you can admire it without risking a scorpion sting or giant spider bite in the Down Under.
4.

Bugatti EB110 SuperSport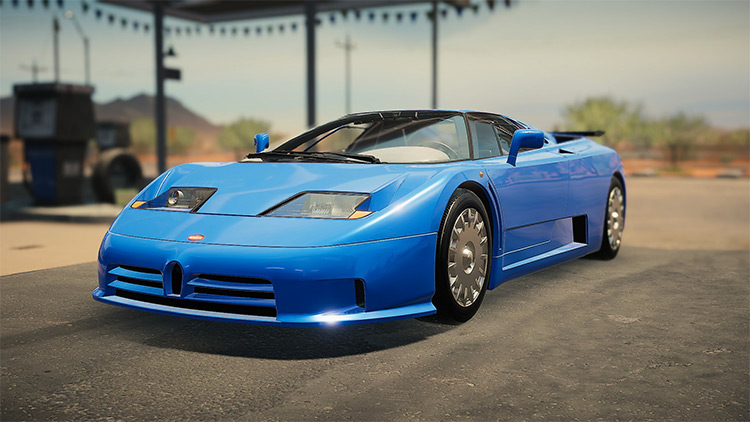 Most of us think of the Veyron or the Chiron when somebody mentions Bugatti, but the company has been manufacturing high-end luxury and sports cars since the early 20th century.
The EB110 SS is a mid-engine sports car produced by Bugatti Automobili from 1991 to 1995. It has a quad-turbocharged V12 engine powering an all-wheel-drive that propels its carbon fiber body forward to a max speed of around 350kph.
Finding one of these rusting away in a junkyard is impossible in real life, but modder LIT will make your vintage Bugatti dreams come true in CMS 2021.
3.

Lamborghini Huracan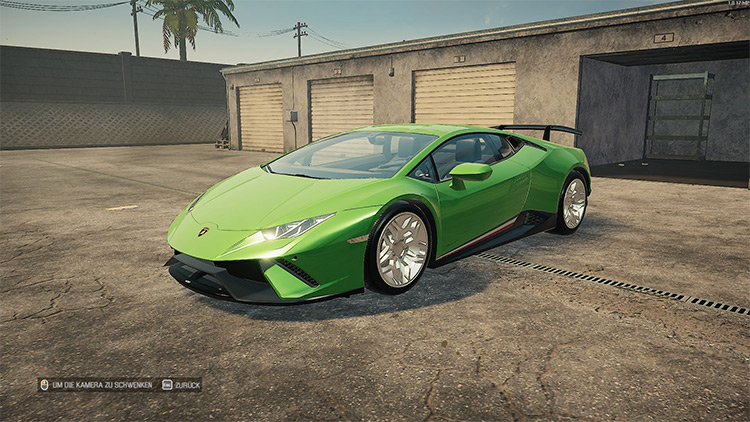 You can't rank custom car mods for any game without running into at least one Lamborghini.
The Huracan is a beautiful sports car presented by the Italian automotive company to replace the world-renowned Gallardo back in 2014, and it has remained in production since.
There have been several notable variants of the Huracan throughout the years. This mod by LIT will let you work on six of them: LP610-4, Liberty Walk, EVO, Performante, Duke Dynamics Wide Body, and LIT's own special edition.
Everything on this car is sculpted with the utmost care and attention to detail, including the interiors.
2.

Roof Turret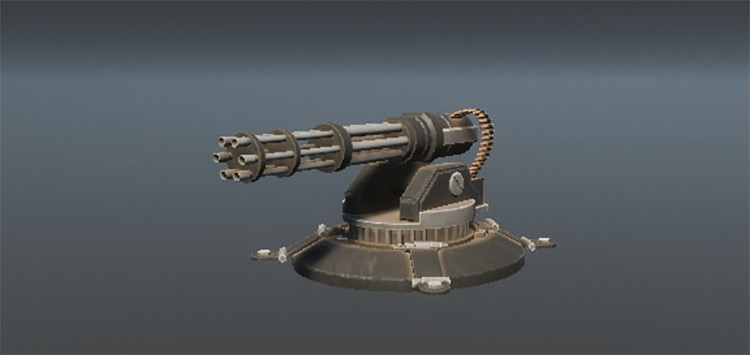 Though I do appreciate Red Dot's commitment to realism in Car Mechanic Simulator, I like being able to steer off the beaten path and play around a bit from time to time.
That's why I love KapitanD's Roof Turret – an all-new custom part that'll give any vehicle some Mad Max or Death Race vibes.
You can put it on a Bolt Thorn Grand Mojave Storm for an improvised combat vehicle or make yourself chuckle by drilling it onto a Rino Piccolo. Either way, you'll be ready for action.
1.

DeLorean DMC-12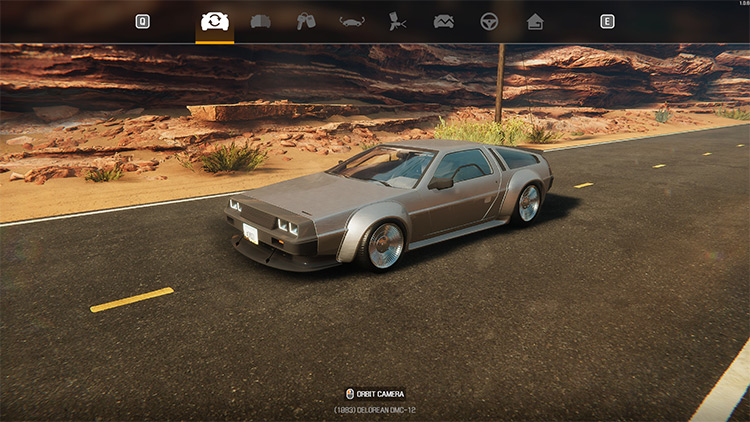 Mods are about pushing the envelope and making the impossible possible.
What better way to exit your comfort zone as a car mechanic than working on a time machine?
That's right. This mod by French_Toast and Payne introduces a fully-equipped DeLorean DMC-12 – and when I say "fully-equipped," I mean you have access to every time machine part featured in the Back to the Future films.
There are even some extra parts to match the time machine from Ready Player 1!
It's a fun and nostalgic mod that you just can't miss.
Browse:
Car Mechanic Simulator
Lists
Video Games