10 Best Mods For Call of Duty: World at War
This post may contain affiliate links. If you buy something we may get a small commission at no extra cost to you. (Learn more).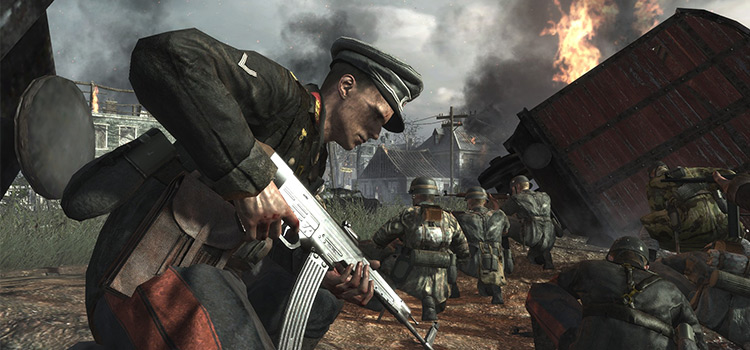 There's a lot to cover when it comes to the Call of Duty catalogue. And while the franchise has evolved through the years, it's always great to look back and remember some of its greatest moments.
With that, let's take a look back at one of the classics in the franchise.
World at War takes COD back to WWII after breaking away from the theme with 2007's Modern Warfare.
There's a reason they went back, as World at War sees further improvements upon the first three titles when it comes to gameplay, intensity, and storytelling especially. Absolutely one worth replaying, but maybe with some added freshness, right?
So let's take a look at a handful of free mods that have kept the game alive all these years. If you're thinking of booting this up again, these mods are absolutely worth checking out.
10.

Extreme Graphics Enhancer Mod
While the game actually looks pretty good considering it was released 12 years ago, graphical updates are always welcome.
CesarikYT's Extreme Graphics Enhancer is one of the best add-ons you can get, though it doesn't really do much in terms of texture quality.
The mod more than makes up for it by applying different shaders and lighting effects, all to enhance the overall appearance.
You'll notice that colors are much more vibrant here too, taking the game's realism up quite a few notches.
9.

COD2 Gun Game on Der Riese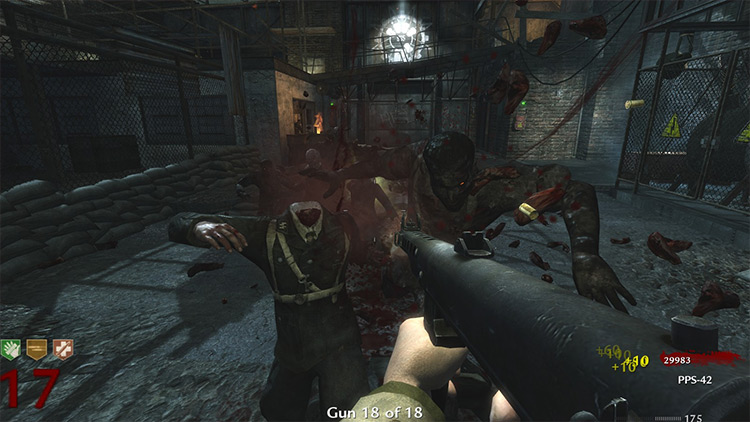 Gun Game always makes for some good fun, especially playing with friends.
It's a great multiplayer game mode to jump into. This goes double if you're trying to learn the ropes, as it allows you to explore all the available guns this game has to offer.
Unfortunately, Gun Game wasn't included in WAW, leaving you to discover each of the weapons separately… or through modding.
Thanks to modder ConvictioNDR, you can now enjoy Gun Game on the final zombie map Der Riese.
What makes the mod even more interesting is that it brings back the COD2 weapons set – and while many of the guns are the same, there are a few new ones including the Grease Gun and the classic WWII Luger.
8.

Naucht Der Untoten with Perks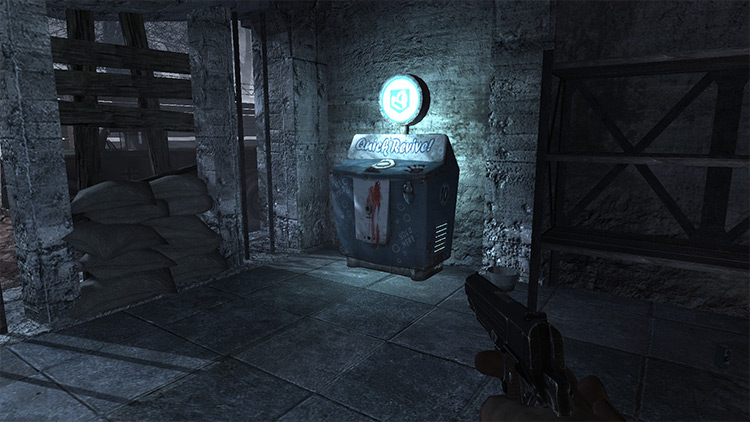 Speaking of zombies, World at War was actually the first in the COD franchise to introduce them.
The risk obviously paid off, as zombies have pretty much become a staple in the series.
Naucht Der Untoten, being players' first glimpse of what zombies would be like in COD, became an instant classic.
The map is so good that it's still featured in many of the more recent COD games, and is expected to be included in the Cold War release as well.
How might you improve on the original though? By adding perks, of course.
Perks weren't added to the map until the first Black Ops game. But with this mod, you can get a similar experience in WAW.
7.

Black Ops 3 dr. Monty's Factory 1.0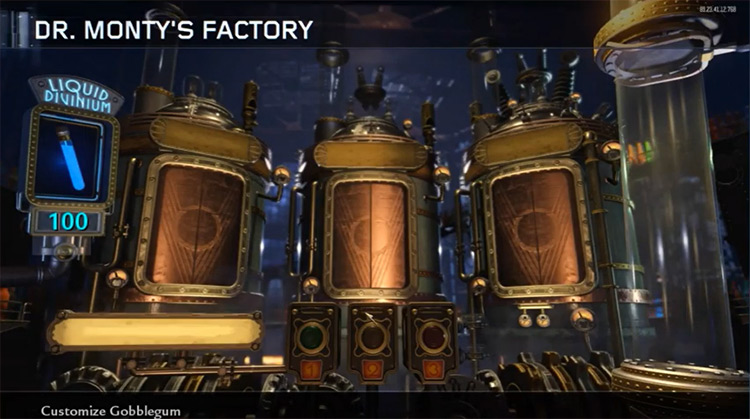 Now this next one takes yet another feature from a much more recent COD title, this time from Black Ops 3.
Creator AllMoDs has found a way to add in Dr. Monty's Factory in WAW, allowing you to craft some of the strongest powerups in the game with Liquid Divinium.
For those who aren't familiar, some of the power ups include the ability to Keep all Perks after being downed, spawn nukes, or even pause zombies on sight.
6.

W@W Frontlines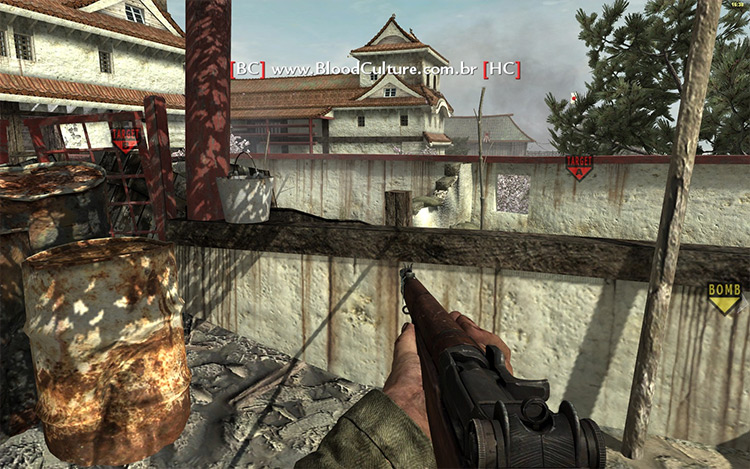 In case you have a COD fix but can't find any friends to play with, the next best thing would be to fill your server with bots.
Long-time COD fans are probably familiar with PeZBOT, which is one of the best bot mods for the series.
W@W Frontlines makes further improvements on PeZBOT though making for a more fluid experience.
Beyond the bug fixes to PeZBOT, this mod adds in a few original features to boot. These include a realism mod, multiple rebalances, and exclusive weapon assignments based on which country you're playing as.
5.

Realism Mod 3.0 Standalone
If you're looking to take the realism to a whole new level, BluntStuffy's Realism Mod is the way to go.
This is one of the more unique ones out there, adding RPG elements to WAW through a deeper leveling system.
With this mod installed, you'll have to work to level up characters and weapons, all to earn new perks, attachments, or attachment slots.
Beyond that, the mod adds in a host of new features including the PanzerSoldat from Black Ops 3, MW2 Juggernauts, and Crawler Zombies from Black Ops.
4.

Surf Mod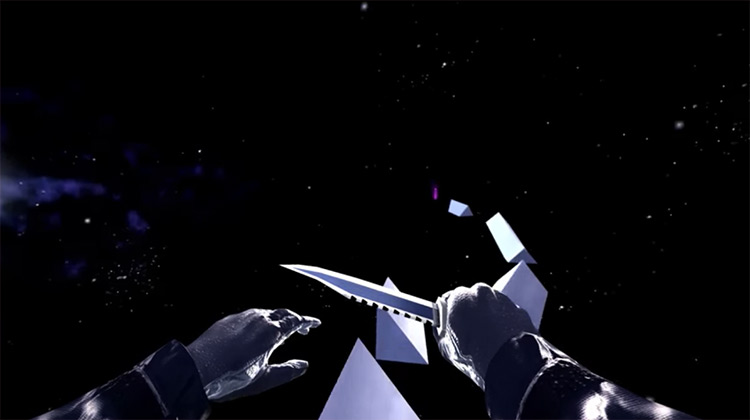 On the other hand, if you're looking to take a break from the seriousness, you might want to give this Surf Mod a try.
It transforms your game into a sort of parkour surfer, where you'll find yourself sliding across the map in an attempt to clear different jumps and obstacles along the way.
Surfing is actually a thing in different source-based games, including Quake and CS:GO, and is said to be pretty hard to learn.
If you're up for a challenge, you should probably start putting the hours in now.
3.

Brothers in Arms MOD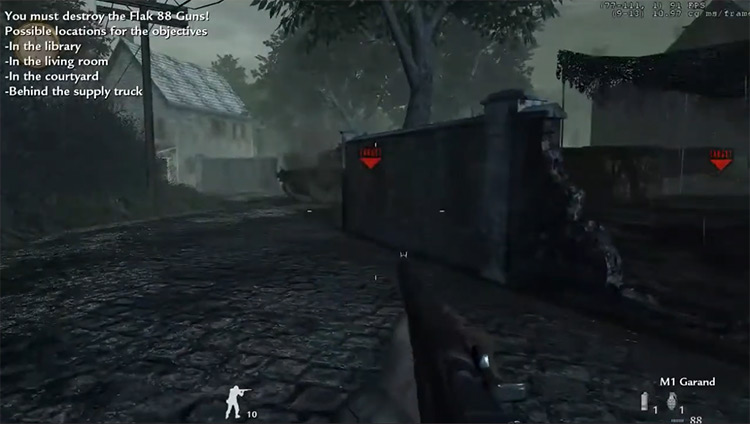 Brothers in Arms is another great way to expand on what WAW already has to offer. And it's sure to give yet another unique playthrough within the game.
Based on the 2005 Ubisoft game of the same name, the mod recreates some of the scenes from the first two games in the series within WAW, taking you back to the beaches of Normandy.
In this mod you'll be able to play through different WWII missions with different objectives, and the mod offers a much more strategic approach than what you would normally find in a COD game.
2.

Axis Player: Expanded Edition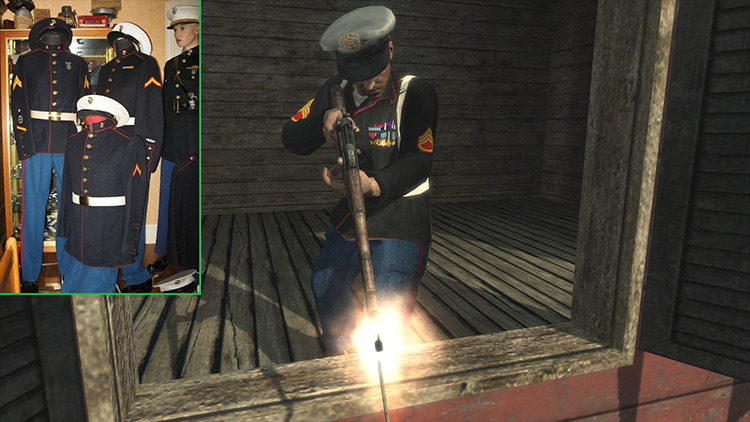 One of the best parts of World at War is the storytelling. And with such a great WWII story already built in, there's really not much more you can ask for.
There are some alternate storylines to play through, since I'm sure by the time you finish the main campaign you're going to be wanting more.
Axis Player: Expanded Edition is one of those mods.
And it aims to answer one simple question: what if everything was reversed?
In an interesting turn of events, the Allied and Axis forces trade places. How will the story play out now?
1.

Vietnam Mod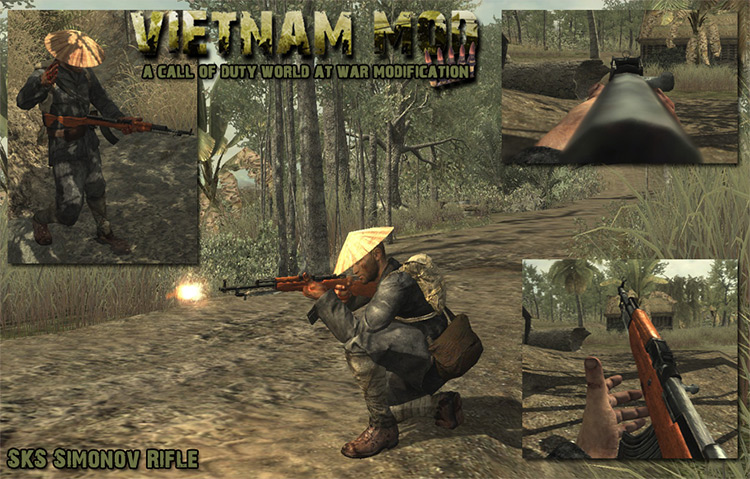 If an alternative storyline is what you're looking for, this last mod completely changes the timeline of the original WAW campaign.
Instead of being set in WWII, you're taken forward in time to the Vietnam War.
This mod changes almost everything in the game to match the time period, including player models, weapons, and even vehicles.
It'll be as if you're playing a completely different game while keeping all your favorite gameplay mechanics intact.
Browse:
Call of Duty
Lists
Video Games