Top 15 Cutest Legendary Pokémon Ever Designed
This post may contain affiliate links. If you buy something we may get a small commission at no extra cost to you. (Learn more).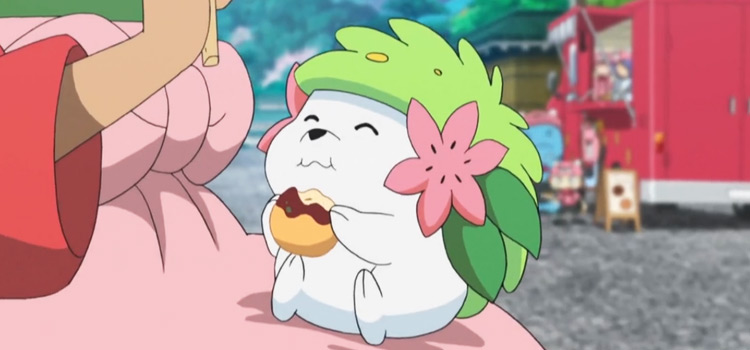 While most trainers are less concerned with how cute their Pokémon partner is and more concerned about its power, it's hard to deny that some of these creatures are just too cute to ignore.
Even the fearsome Legendaries have their fair share of way-too-cute, just-begging-to-be-cuddled Pokémon that look more like a stuffed animal than potentially dangerous deities and vengeful guardian spirits.
But which of these legendary creatures are the cutest?
Let's find out.
15.

Galarian Articuno
While it's probably not everyone's first thought when you hear "cute Legendary Pokémon", there's no denying that the Galar region's take on Articuno looks pretty darn lovable.
Galarian Articuno took a simple design and made it absolutely fabulous, earning it a spot on my ranking.
A gorgeous recolor ditches the icy blues and opts for amethyst, lavender, and white, giving the Freeze Pokémon a subtle ombre tone that glints and shimmers in the sunlight.
14.

Cresselia
If you love swans, the Northern Lights, and having delightful dreams, then it doesn't get much cuter than Cresselia.
Elegant and graceful, the Lunar Pokémon drops shining particles of moon dust from her wings that surround her in a shimmering veil.
Her tail extends and displays an aurora during quarter moons that rivals the Northern Lights, glistening and sparkling under the dark sky.
As if her beauty alone wasn't reason enough to get Cresselia a spot here, I'd say her warm and wholesome abilities definitely are.
Not only does she have magical feathers that help bring happier dreams, but her greatest mission in life is the fight back against her rival Darkrai – who wants to plunge the world into an endless abyss of nightmares.
13.

Victini
While I'm not quite sure if Victini is part-rabbit, part-flying squirrel, or something else altogether, I am 100% positive this little guy is one of the cutest Pokémon available in the whole Pokedex.
Victini is almost like the Pokémon world's version of a clever toddler:
It has boundless energy, big blue eyes twinkling with mischief, and it tends to get a little overexcited when it wants to play.
Despite its hyper nature, Trainers are eager to get their hands on Victini because it's said that it brings home victory in any battle, regardless of its opponent's type.
12.

Virizion
Like Galarian Articuno, Virizion probably isn't going to make it to the top spot here.
But there's an undeniable appeal to this Grassland Pokémon.
I like to think of Virizion as a battle-ready Deerling.
It's covered in plush foliage, its feet look like tri-tone knee-high boots, it features a soothing mint-green and pastel pink color palette, and it can devastate its enemies with its razor-sharp horns.
Virizion offers everything a Trainer could want in a Legendary companion!
11.

Cosmog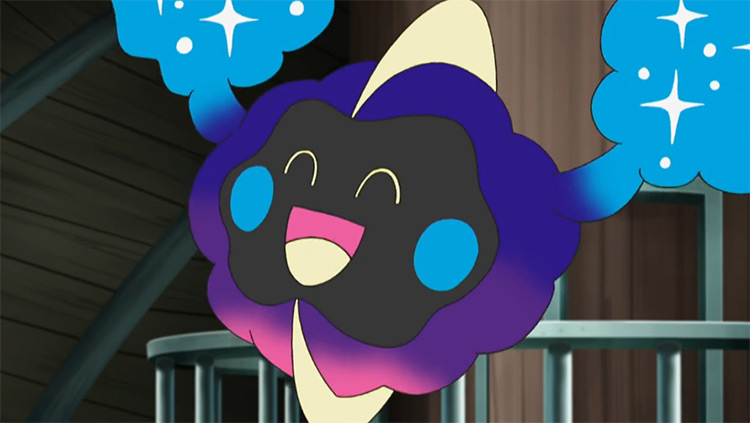 Isn't Cosmog the sweetest little puff of stars you've ever seen?
Although this little nebula cotton ball can open up entire wormholes when it's feeling anxious, it's totally worth it to have a Pokémon with such a sweet & curious personality on your team.
Cosmog loves being loved.
So it's a little naive and tends to throw caution to the wind at the first sign that someone might be a friend.
Cosmog is just so innocent and delicate. It's hard not to instinctively want to protect this cinnamon bun of a Legendary from anyone who would like to harm it.
10.

Meloetta
The Melody Pokémon is an absolute treasure.
Across the Unova region, artists have been said to paint, write music, and create dances inspired by Meloetta's songs.
Her infamous melodies have the unique ability to make those around her experience particular emotions while in her Aria Forme.
At the same time, her Pirouette Forme capitalizes on her graceful dancer's agility and Normal/Fighting dual-type.
I'm a sucker for a well-put-together theme. And a big part of Meloetta's appeal are the details that go into making her the personification of music.
Both of Meloetta's Formes have designs that are perfectly attuned to her abilities – like the music staff hair, limbs shaped like music notes, and that treble clef headpiece that doubles as a microphone!
9.

Diancie
Like a glittering jewel come to life, Diancie might just be one of the cutest Pokémon to come out of the entire franchise.
Diancie's design makes it resemble a lovely fairytale princess.
Atop its head sits a glittering crystal crown that perfectly matches the rest of its ensemble, including an enviable golden necklace and a darling, ruffled gown.
But don't think that Diancie's fancy attire means it isn't just as sweet as can be.
Part of what makes Diancie undeniably adorable is its big, friendly eyes and warm smile. Who wouldn't adore all that?
8.

Manaphy
Manaphy is just precious from the inside out!
Because its body is 80% water, it has a soft and squishy appearance that ups the cuteness factor by leaps and bounds.
It almost looks like a plush toy, complete with a soothing light-blue color palette and a chubby little body that would be perfect for snuggling.
Manaphy's cuteness is way more than skin deep, though.
It's also pretty endearing that it can bond with any Pokémon, and can help Trainers and their Pokémon understand each other's perspectives when it uses Heart Swap.
7.

Latios & Latias
Latios and Latias are both brilliant and empathetic Pokémon who are covered in a soft, feathery down.
This material can even refract light to protect them from dangerous humans.
And yes, I know… Latios & Latias are technically two separate Pokémon.
But part of what earned them such a high spot on this list is how much this sibling pair cares about each other, and the Trainers that show them kindness.
When they do find humans they can trust, they can communicate telepathically and sense emotions.
This means that any Trainers fortunate enough to care for a Latios/Latias will always have a loving friend to rely on.
6.

Marshadow
Who knew something so spooky could also be such a cutie?
Marshadow resembles a delicate puff of smoke come to life, with brilliant eyes glowing like embers from within its shadowy face.
What I really love about Marshadow is how the shadows on its head have shaped themselves into a charming little helmet, complete with ram's horns on each side.
But don't be fooled by its fragile appearance.
Marshadow might look like a total pushover, but the Gloomdweller Pokémon can definitely pack a punch.
When it's angry enough, Marshadow's inner flame grows hotter and more prominent – making it shift into its Zenith Forme, complete with a spectacular teal and yellow recolor.
5.

Jirachi
Jirachi's mythical powers are well-known across the Pokémon universe, as it's said that he wakes once every 1,000 years to grant the wishes written on its wish tags.
Knowing that background information makes Jirachi's design even cuter, as the Wish Pokémon is based on the concept of "wishing upon a star."
And really, any in-game description of a creature called "the wish Pokémon" is guaranteed to be adorable.
Jirachi's yellow headpiece closely resembles a fallen star, and the tags on its head refer to the Tanabata, or Star Festival, held in Japan. It's a festival where people write wishes on strips of paper.
So Jirachi even has a pretty cool theme going on too.
4.

Keldeo
Keldeo is a cutie from snout to tail!
Its vast fluffy mane makes it look like it's sporting enormous bushy eyebrows that complement the simple horn Keldeo wears proudly on its forehead.
In its Resolute Forme, that same horn transforms into an unstoppable sword that can cut through anything!
It's actually theorized that this Legendary pony is based on the Scottish Kelpie and the Chinese version of a unicorn, called a Kirin.
In this myth, it's said that a Kirin can walk on water – which is referenced by the fact that Keldeo shoots water from its powerful hooves. Cool backstory, right?
3.

Mew
Is there a single thing about Mew that isn't almost too sweet to believe?
First of all, it looks like a precious, pink kitten.
The design is just perfect – complete with wide, almond-shaped eyes that make this powerful legendary look like it's always cheerful.
Then there's the melodic chirp of its cry, which is infinitely more adorable than any sound I've ever heard come out of a real cat.
Mew is the perfect tiny powerhouse representing the fact that big things can come in small, irresistible packages.
2.

Celebi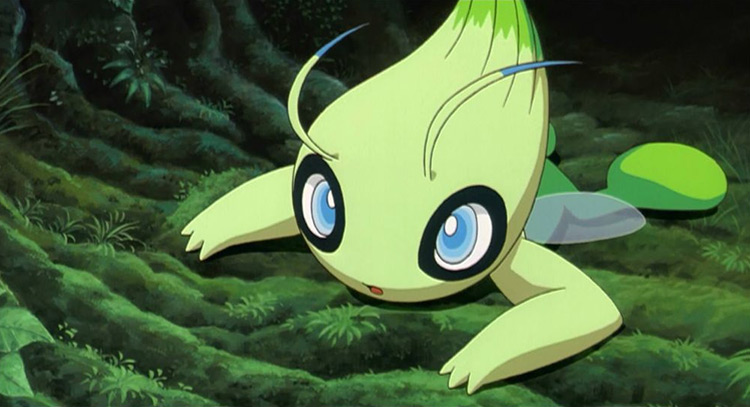 I feel like Celebi is one of the most charming Legendaries we've been introduced to in the world of Pokémon.
Mostly because of its pixie-like appearance and mischievous personality.
This green flying critter is friendly and fun, spending its days hidden away until times of peace.
It's known as the Voice of the Forest due to its love of the woods that it calls home.
Part of Celebi's appeal is its resemblance to a tulip bulb and its enormous blue eyes, rimmed in dark black.
This design choice only makes its already-huge eyes look even bigger and brighter.
I mean really, this Legendary time traveler is just so tiny and sweet; it looks like something you'd find sleeping on the face of a Sunflora.
And just imagining that is enough to rocket Celebi towards the top of this ranking.
1.

Shaymin
Somehow, Shaymin manages to have not one, but two equally adorable Formes that make it the ultimate cutie when it comes to Legendary Pokémon.
In Land Forme, Shaymin resembles a fluffy hedgehog that's even better than a real hedgehog. Because soft, velvety grass has basically replaced the spikes you'd expect to find in our real-world creature.
From the tip of Shaymin's pointy nose to the bottom of its itty-bitty paws, this little guy has got the top spot locked down.
I already know what you're thinking:
"Surely a fluffy hedgehog Pokémon couldn't get any cuter."
But it can!
Shaymin's head is adorned with two large pink flowers that have the power to transform this hedgehog into its Sky Forme.
In this state, instead of a wee little hedgehog, Sky Forme Shaymin looks like the world's cutest puppy with huge, feathery ears, jade green eyes, and a pretty sweet mohawk on top of its head.
Browse:
Lists
Pokémon
Video Games