The Best Character & Appearance Mods For Cyberpunk 2077
This post may contain affiliate links. If you buy something we may get a small commission at no extra cost to you. (Learn more).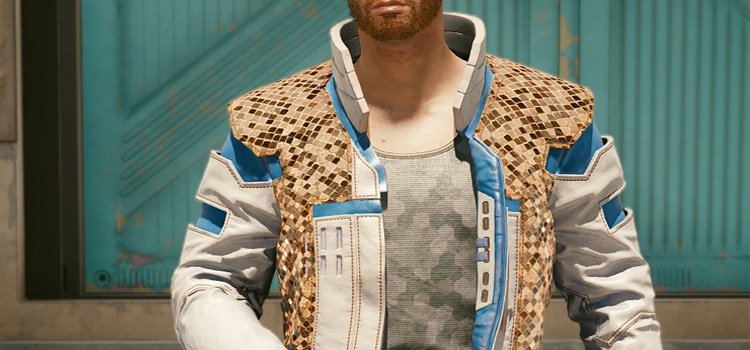 One of the most essential things for Night City inhabitants is looking good.
They wear their heart (and affiliations) on their sleeves and show their colors whenever possible.
Cyberpunk 2077 was advertised as offering extensive character customization that would affect how NPCs reacted to you, like nomads and stragglers applauding a practical, no-frills aesthetic while wealthy elites would scoff at your lack of good taste.
Those who've actually played the game know that's not what we ended up getting. Still, modders have done their best to bolster Cyberpunk 2077's character creation with new complexions, hairstyles, eyes, and customization items.
If you love the gameplay but feel that character creation isn't quite there yet, these amazing mods will help you become the iconic cyberpunk merc you always wanted to be.
15.

E3 Female V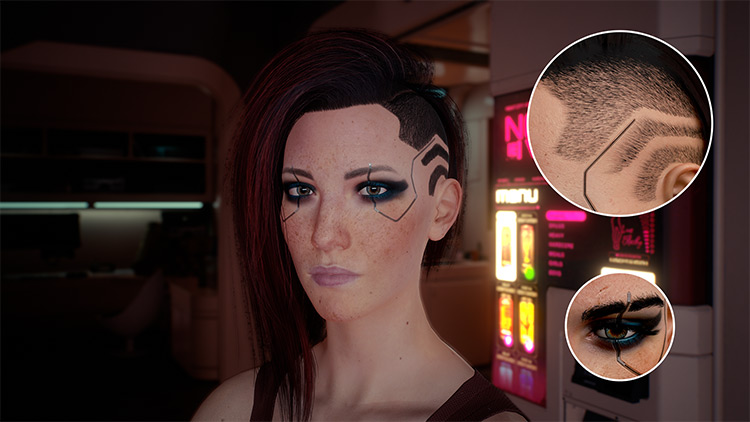 I remember how hyped people were with Cyberpunk 2077 back in 2018's E3.
The gameplay demo shown at the event was utterly mind-blowing for some, and though the final game didn't quite live up to the expectations born on that day, that doesn't stop modders from trying to re-create what could have been.
A minor but noticeable change was made to V's design.
The E3 demo showed a merc with a very unique facial structure that made an impression on many.
Fortunately, the files for this complexion were still in the game – and they're made available for customization with this mod by Crazy Potato.
14.

Claire's Ponytail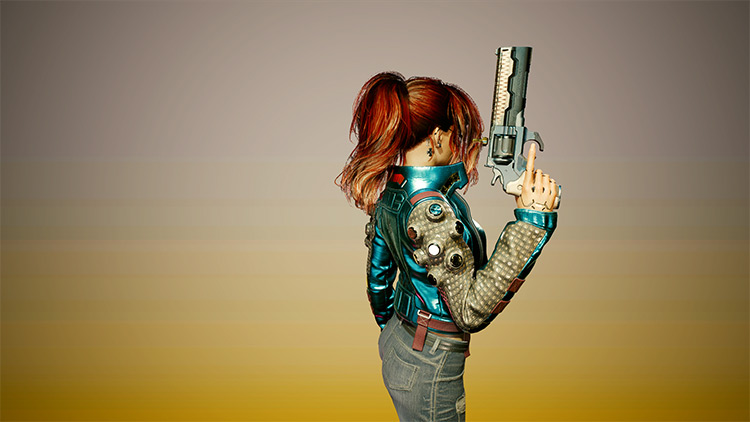 Many a player has fallen in love with Claire, the former Militech engineer working as a bartender at the Afterlife.
This undercover techie does her hair up in a practical ponytail that's as good for working on delicate circuitry as it is for keeping your NiCola-based drink hair-free.
It gives her the air of someone who's not afraid to get down and dirty when duty calls.
And thanks to Shaundi452, you can get Claire's Ponytail for your female V.
Fans of Hange Zoe from AoT will find a lot to love in V's new ponytail look.
13.

Look Like Ciri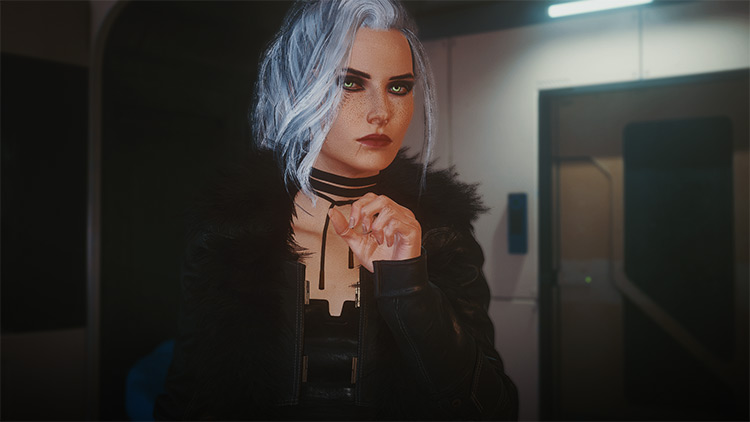 The Witcher 3's bad-ass female monster hunter Ciri has been a fan-favorite heroine for a while.
And some people even hoped they'd get to see her in Cyberpunk 2077.
After all, she's known as the Lady of Time – and there are several instances both in-game and in the original Witcher books by Andrzej Sapkowski where she mentions having jumped to futuristic dimensions.
In the end, there were no Ciri Easter Eggs anywhere in Cyberpunk 2077 – but that doesn't mean you can't play as Ciri.
Just get this mod by creator Cloud to get her ripped body, white hair, and penetrating eyes.
Add some cool Mantis Blades and you'll be set for cyberpunk monster hunting.
12.

Yennefer of Vengerberg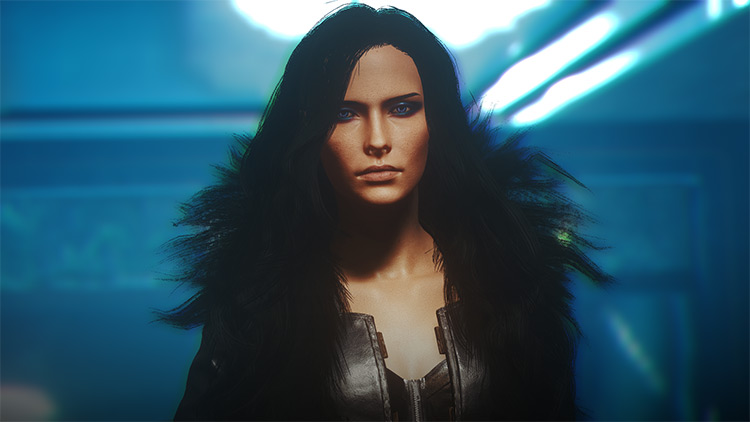 From the same Witcher-loving creator comes a mod that'll let you play as Yennefer of Vengerberg, one of the most powerful sorcerers in her war-torn world.
Considering her immense power, I don't see it past Yennefer to develop a way to slip through the dimensional cracks and into Cyberpunk 2077.
Honestly, I'd love to see what cyber implants can do when infused with some magic.
The mod isn't as in-depth as to add a magic system to Cyberpunk 2077, and NPCs never mention you smelling like lilac and gooseberries. But it looks incredible.
11.

Arasaka CyberArms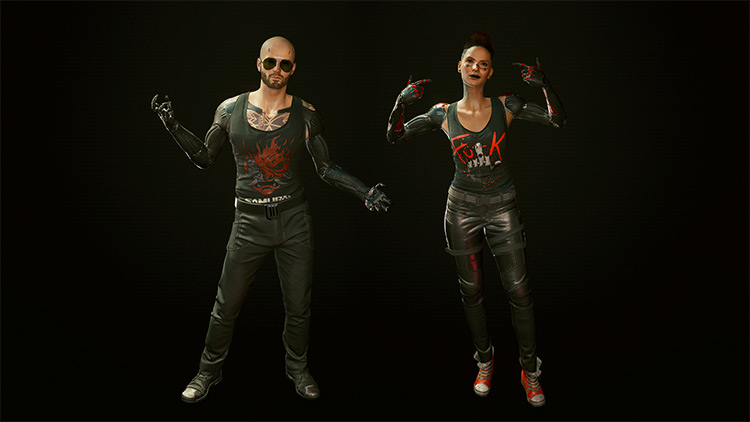 If you don't have cyber-enhanced arms, you're not living the Night City life.
Mod creator Aanderz teamed up with Japanese manufacturers affiliated with Arasaka to release these sleek cyberarms, replacing Gorilla Arms, Launcher Arms, the Monowire, and the Mantis Blade.
They have a neo-militarist design that'll make even the most anti-establishment Nomad nod in approval.
Though the use of red, black, and other corpo-approved colors is encouraged, you can always go for the most Kitsch festival of color you can think of.
There's even an Iron Man color palette!
10.

Smashin' Face Cyberpunk Edition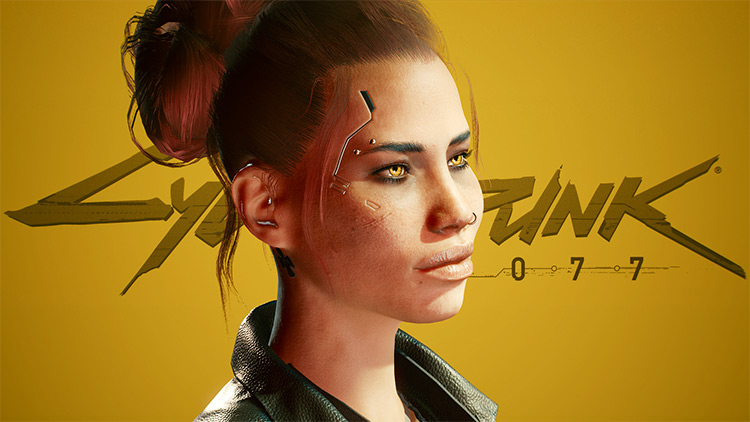 Whenever I'm playing an open-world game with a robust character creator, I start hunting for any mod that'll help me make my character more appealing.
Creator TheKingOfSass brings us a new complexion for female V's lovely face featuring defined eyebrows, naturally meaty lips, and other attractive features.
It was made by splicing together the best parts of other complexions, and it comes in two versions to choose from depending on what kind of V you're playing.
There's the smooth, delicate, and attractive version, and a rugged one that's more fit for a killer-for-hire who's seen too much.
9.

Ultra Handsome Male V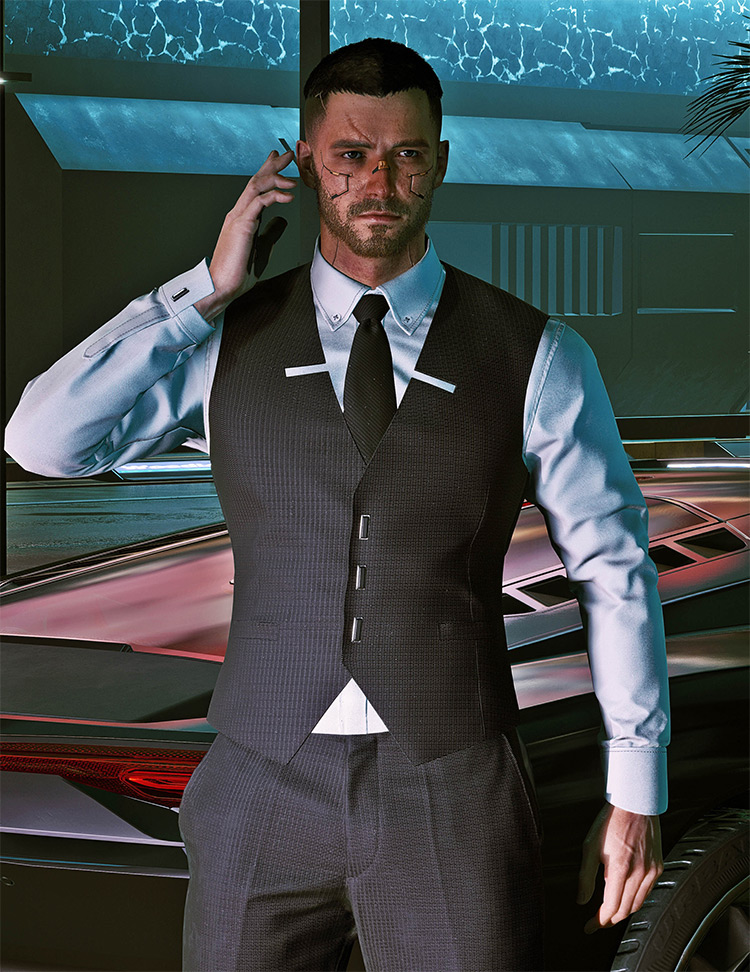 Admittedly, there are fewer customization mods for Vincent as there are for Valerie.
But I made sure to include a fair bit of male V content.
This Ultra Handsome Male V preset by Dae is ideal for those of you who don't care how they look as long as they're hot.
If thinking up a hyper-detailed backstory explaining why your character dyes their hair a bright green isn't your idea of fun, this mod can streamline your character creation process.
What I like the most about this preset is how they managed to make the character dashing without taking away the combat-forged mercenary look.
Scars aren't always attractive, but this Vincent pulls them off.
8.

4K Complexions for Male V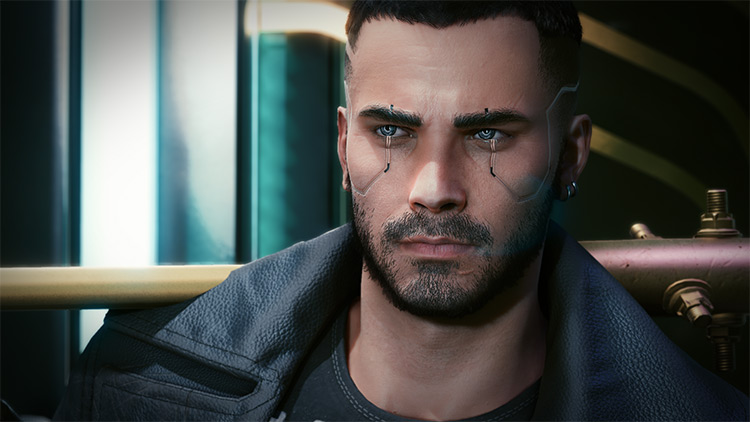 Alternatively, you can focus on detail to make your Vincent look fly.
Creator Praxatic takes V's appearance to the next level with a collection of five different 4K complexions, including one based on the character shown in the 2019 E3 cinematic trailer.
Your character's complexion is one place where a little more detail can go a long way. Even if everything around it looks less than amazing, a 4K face will give you that "next-gen" feel for sure.
7.

Night City Presets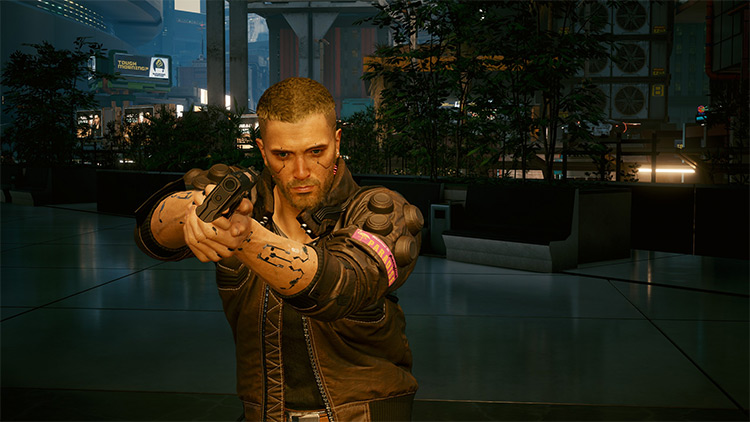 Those of you who are likely to keep making new characters and experiencing Night City from different perspectives should definitely check out Night City Presets by JackTLP.
This collection of character presets is easy to use, giving you access to many fabulous and intriguing looks for both genres.
It includes both male and female V versions based on their look in promotional material before release, along with more creative options like a cyberpunk take on The Witcher's Ciri.
It's a fantastic mod for players who prefer a more defined look than spending three hours tweaking facial features, only to end up settling for the first non-hideous visage they manage to put together.
6.

Advanced V Customization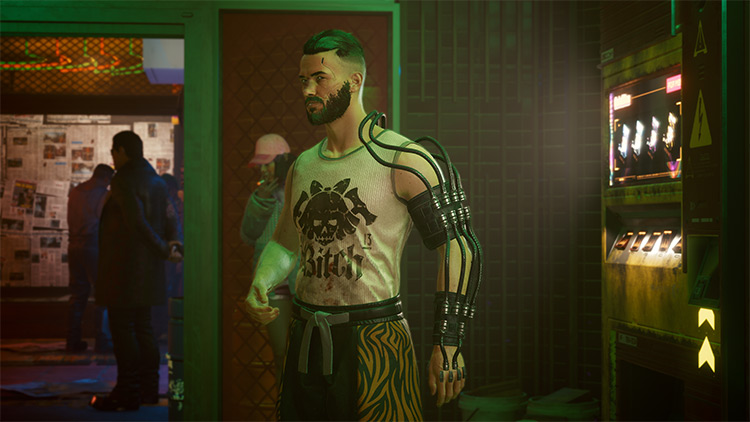 Most open-world RPG lovers concur in that the more customization options you have, the better.
Regrettably, Cyberpunk 2077's customization has left many disappointed.
It definitely doesn't live up to the incredible detail and variety touted by CDPR when the game was being developed, and even without the comparison, it's still pretty basic.
Advanced V Customization is creator Almico's way of improving the situation.
It unlocks many new tattoos and hairstyles seen on NPCs, including enemy factions, story-relevant characters, and just random denizens of Night City.
Get this if you ever thought, "damn, this dude got style" right before bashing somebody's face in.
5.

CyberKitsch CyberArms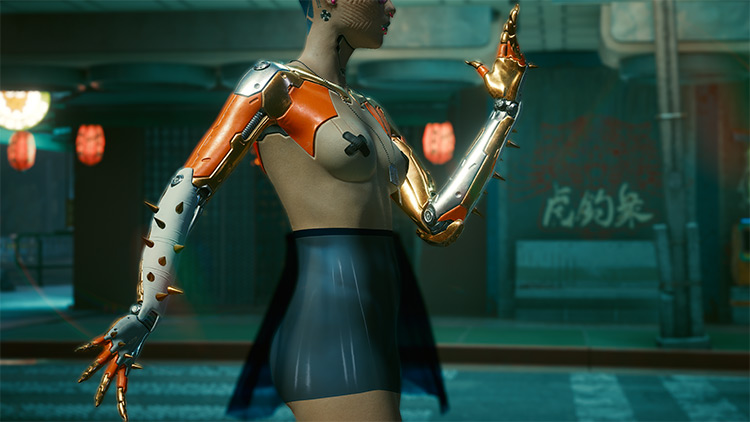 Of all the styles in Cyberpunk 2077, I love Kitsch the most.
There's something about the bright and bold colors that just gets me going.
You won't see any bright magenta or electric blue in medieval fantasy RPGs or games taking place in modern times, so it gives Night City a very distinctive vibe.
Creator Dae does their part to bring Kitsch into your life with this cyberarm pack full of bright colors, shiny metals, stark contrasts, and spikes – lots of spikes.
Gorilla Arms are fine, but gold-rimmed pink Gorilla Arms are much better.
4.

Venus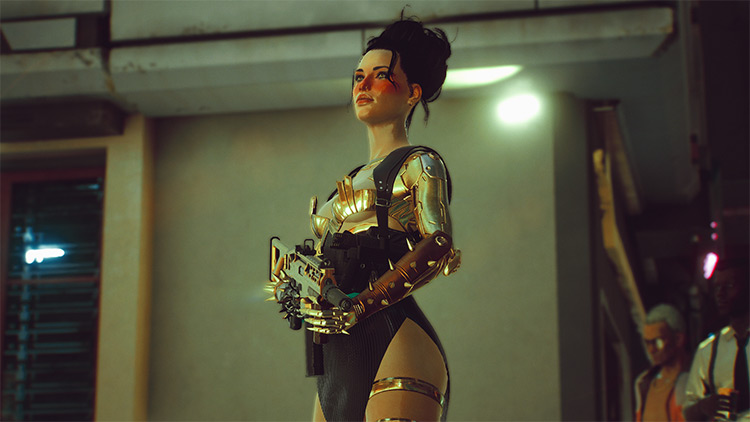 I love creating characters with a passion.
But even I'm short on time sometimes.
If you want a female V that'll be the center of attention anywhere she goes – which admittedly makes no sense in her line of work – then Venus is the preset you're looking for.
Created by modder Shrobbes, this preset finds its roots in Greek mythology – stories of gold and silk-clad gods so beautiful, looking at them directly would drive people mad.
You won't go insane just from installing this mod. But your character will look crazy good.
It's elegant, alluring, and it reminds me of Kassandra from AC Odyssey, which is always a plus.
3.

More Hairstyles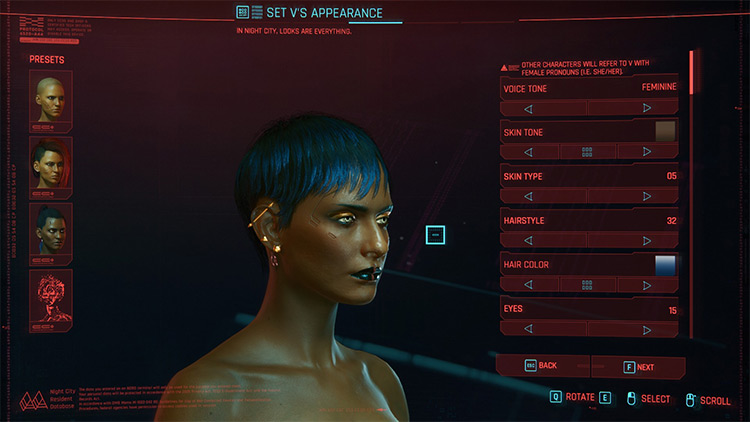 I won't come in here and say that Cyberpunk 2077's character customization is lacking – but considering the game was still half-baked on release, it's fair to say it could have been better.
This mod by Soriyumi aims to bolster the game's character customization with many different hairstyles.
Some are new, and others are based on NPCs like Hanako, Nina, and even Saul.
Whether you're looking for a novel and simple hairstyle to shake things up or a super elaborate work of art to be the center of capillary attention, you'll find it here.
2.

Kala's Eyes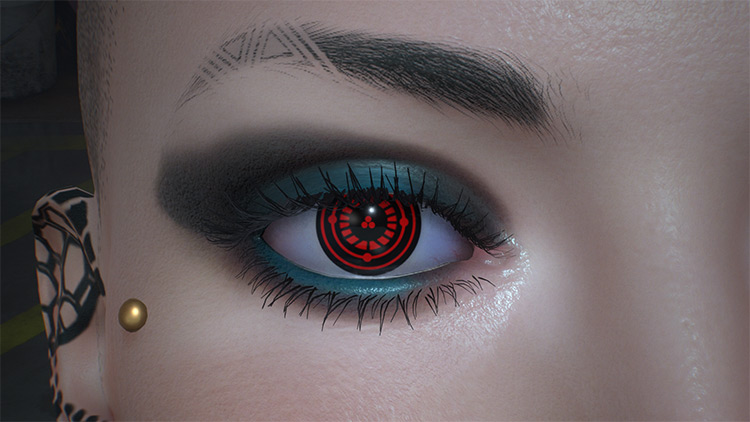 Eyes are the windows of the soul, and one of the most important elements to customize if you want a character that leaves a lasting impression.
Kala's Eyes replaces all 39 base eye options with more creative and detailed versions.
These include realistic human eyes, more fantastical colors and patterns, and the wide gamut of cyber-eyes you'd expect to see in Night City.
Depending on which you choose, eyes can be the defining factor that makes your V look evil, menacing, saintly, or just plain unusual.
1.

Chrome Female V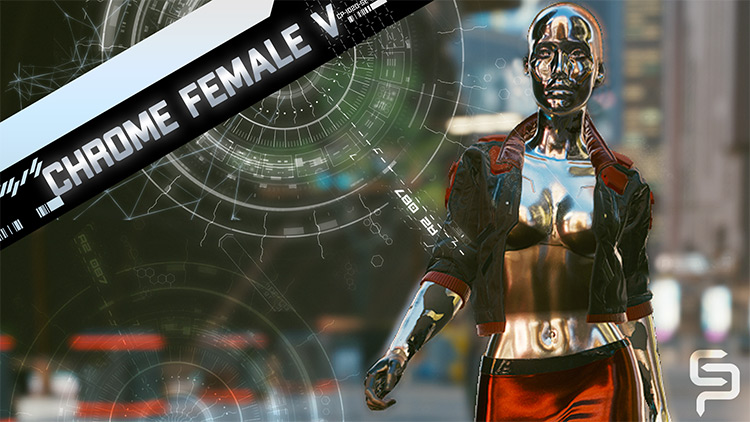 If there's something that just screams "future" at me, it's chrome – and there's not nearly enough chrome in Night City.
That is, until you get Crazy Potato's Chrome Female V.
Now your merc-for-hire can look like the futuristic killer machine she was always meant to be.
Your enemies will see you coming from miles away, and they still won't be able to stop you.
For some people, making your main character look like the Silver Surfer will take away your immersion, but I think that's being close-minded.
Browse:
Cyberpunk 2077
Lists
Video Games