Seuss-rific DIY Truffula Tree Projects For Kids & Adults
This post may contain affiliate links. If you buy something we may get a small commission at no extra cost to you. (Learn more).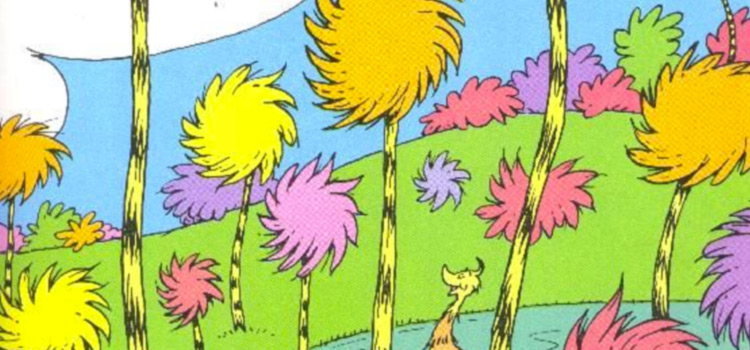 Based on the Dr.Seuss book of the same name, the Lorax movie revolves around a mystical creature who serves as the guardian of a forest – of truffula trees.
These trees are not just any trees. They're made of the fluffiest material in the land, even softer than silk.
And now you can create your very own iconic truffula trees with these fun and colorful crafts.
1.

All Truffula Crafts
The most characteristic part of the truffula trees, aside from the fact they're made of the most exquisitely soft material, is that they are wonderfully vibrant and colorful.
Seeing all these trees together in the Lorax movie… it's like looking at a brilliant sea of color.
Recreate the magic at home with these super simple truffula crafts. Using paper plates, colored tissue paper, craft paint, and craft sticks, you can get started on these surreal-looking decorations to brighten up any room.
2.

The Truffula Bowl
Truffula trees in this DIY bowl project will certainly add a softer touch to your design.
Create your own little truffula scene with this fun display which can make a great decoration for any party.
Made with just yarn, black and yellow pipe cleaners, scissors and a fork, you can make this on your own and use the bowl for anything. Dr. Seuss created a world that you can make yourself or with your kids.
3.

Room Decor DIY
For a more life-like truffula tree project you'll want to have a go at this life-sized tree decoration.
Turn your room(or your kid's room) into a fantasy world by introducing these colorful trees.
Whether you're hosting a fun Dr. Seuss themed party(you definitely should) or just looking to add a splash of color and character to a bedroom, you won't find a much larger project than this one.
With pool noodles, feather boas, duct tape, jewelry wire and scissors you'll be able to bring these magical trees indoors.
4.

Fluffy Truffula Trees
Incredibly easy to make, these fluffy trees are a great idea for an enjoyable family craft over a weekend.
These soft little trees make for a fun plaything for young children, or even just as a cool decoration to have at home.
Grab a styrofoam ball, feather boa, dowel, some white paint, a pencil and hot glue and you'll have all the materials you need to get cracking.
5.

Make Your Own Truffulas
Bring a breath of fresh air to any kid's room or nursery with these incredibly simple and easy to make Truffula trees. I find these designs are especially pleasing on the eyes.
Colored tissue paper, construction paper, tape, scissors and pipe cleaners are necessary for these – either small or large – colorful craft trees.
6.

Vibrant & Fluffy DIY
With the added bonus of looking like delightfully delicious cotton candy, these vibrant and fluffy DIY truffula trees should be an essential craft for all families with young kids.
An interesting craft for kids to get lost into for hours, these DIY trees are slightly different using cotton as the main material for the softer-than-silk part of the tree.
Along with cotton balls, get ahold of some colorful striped straws for the tree trunks and some liquid water colors to inject the appropriate amount of life into the cotton balls. Then finally snatch up your trusty hot glue gun and go to town.
7.

Fullsize Truffula Trees
Full-size truffula trees you say? Sign me up!
While it's fun to have a cute display of smaller truffula trees as a decoration, it's definitely cooler to imagine you're actually in the breathtakingly beautiful truffula tree forest from the book or movie.
The only way to actually recreate the sensation you're looking for is by making something akin to these full-size imitations. And thankfully this entire project is easy to follow step-by-step.
8.

Truffula Lorax Project
Maybe lengthy DIY crafts aren't your specialty. Maybe you spend a lot of time looking at lists like this one appreciating the amazing DIY projects on show, without actually trying one for yourself.
Well this item is as good an opportunity as ever to get in on the action.
This truffula project is hands-down the easiest way to add some Dr. Seuss magic to your home. It's also the best way to ease yourself into DIY work.
This project is designed to stick onto any window with tape to greet visitors in the best way possible.
9.

Party Truffula Project
If you haven't already got a Dr. Seuss themed party lined up after reading this list so far, then you should definitely get on it now.
This party Truffula project craft will have your home looking like the sanctuary of the very Lorax himself.
Turn your home into a Truffula tree forest with an easy DIY process.
10.

DIY Truffula Party Decorations
Another perfect party craft, these Truffula tree decorations are eye-catching in all the right ways and will certainly add life to any party.
Looking like magical and colorful plants in their plots, this neat craft is made with tissue paper pom poms, metal buckets to act as pots, pool noodles, various types of wood and other general craft materials.
11.

Easy Seuss Truffulas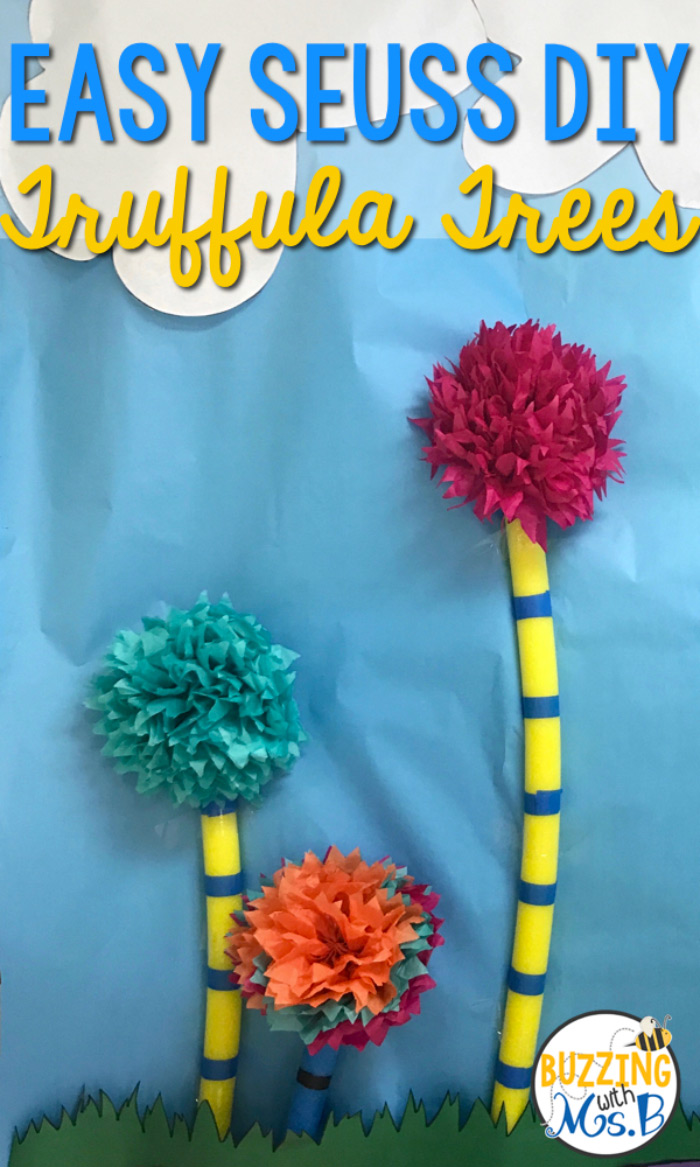 Showing that pool noodles can be so much more than just swimming aids and floating facilitators, this easy Truffula tree craft is ideal for that bare wall in the nursery or kid's room.
Sure you could use wallpaper or paint the walls yourself. But these Truffula trees are so much easier and make the room so much more playful and just… imaginative!
12.

Fun Kids Truffula Craft
Last up is a fun kids craft designed for all ages.
After all, if the kids can't get involved in a project about a Dr. Seuss story then something's wrong here.
Fittingly simple to make, this project consists of pipe cleaners, yarn, pom poms, a hot glue gun and some green playdough.
Quite an enjoyable way to spend some time crafting with the kids, and if you want an easy starter DIY project this one is a solid choice.
Browse:
DIY
Dr Seuss
Lists
Cartoons