DS3: Vordt's Great Hammer vs. Great Club (What's Better?)
This post may contain affiliate links. If you buy something we may get a small commission at no extra cost to you. (Learn more).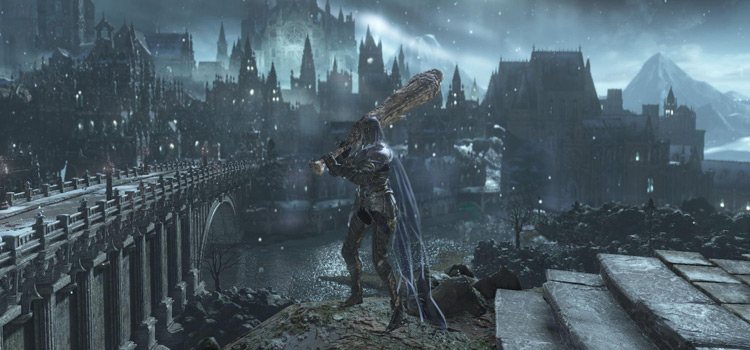 Vordt's Great Hammer and the Great Club are two of the best Strength weapons in Dark Souls 3. Here's how they compare:
Vordt's Great Hammer is a powerful Frost weapon that breaks enemy defenses
The Great Club is a versatile Strength weapon with a wide range of play styles
Generally speaking, the Great Club is regarded as the better choice for most builds.
And while both weapons can be great choices for any Strength build, which is the best fit for you?
Vordt's Great Hammer Details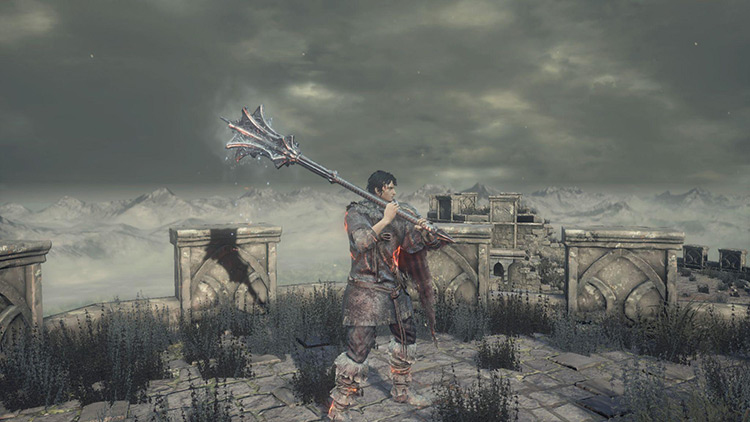 Attack rating: 320 before scaling
Strength scaling: B
Strength requirement: 30
Upgrade material: Titanite Scales
Vordt's Great Hammer is the first weapon of its class that you can find in Dark Souls 3, becoming available after defeating the third boss.
Luckily, the early stage that you get the Hammer in doesn't reflect its power. Vordt's Great Hammer is a powerhouse of a weapon, dealing massive Frost and Physical damage.
The main obstacle to using Vordt's Great Hammer is its Strength requirement of 30.
While 30 is an easily attainable number for any dedicated Strength build, it's high enough that you may struggle to wield it early on unless you neglect your other stats to boost Strength.
If you don't want to completely forgo leveling Vigor and Endurance, you can scrape together a build that can safely wield the Hammer by choosing the Warrior class, then leveling your Strength up to 20.
With 20 Strength, you can two-hand any weapon with a Strength requirement of 30 or less, allowing you to wield Vordt's Great Hammer at the cost of losing your shield.
Vordt's Great Hammer's high damage output scales well into mid-game content, though it starts to fall behind other weapons in the same class towards the end-game.
This is mostly due to its status as a weapon transposed from a boss soul.
Boss Soul weapons can't be infused, which stops them from being granted extra bonuses such as stronger scaling, higher base damage, or elemental damage boosts.
Vordt's Great Hammer makes up for that slightly thanks to its permanent Frost damage that each swing inflicts, however it still struggles to keep up thanks to its mediocre Strength Scaling.
The niche style of play that the Hammer's lack of infusions leaves it with makes it feel very limiting in the late-game unless you're specifically looking for a way to deal heavy Frost damage.
How To Get Vordt's Great Hammer (Quick Guide)
Beat Vordt of the Boreal Valley on the High Wall of Lothric to get his Soul
Beat the Curse-Rotted Greatwood in Undead Settlement to get the Transposing Kiln
Take both items to Ludleth, the NPC sat on a throne in Firelink Shrine
Give him the Transposing Kiln, then trade Vordt's Soul for Vordt's Great Hammer
Great Club Details
Attack rating: 280 before scaling
Strength scaling: A (with Heavy infusion)
Strength requirement: 28
Upgrade material: Titanite Shards
The Great Club is one of the most popular Strength weapons in Dark Souls 3, and it's easy to see why.
Its huge versatility is an attractive feature among the usually one-dimensional Great Hammer weapon class.
Its Attack Rating is also very high for how easy the weapon is to use, outputting well over 600 damage per swing at +10 and with a Heavy infusion.
Unlike most weapons in its class, the Great Club isn't held back by a slow attack speed, either.
It's the fastest of all Great Hammers, something that gives it some more versatility, as it can be easily used against the fastest of enemies and bosses.
It's also the lightest of the Great Hammers, allowing you to wield it without investing heavily into raising your equipment load.
The Great Club is also an excellent PvP weapon thanks to its excellent weapon art, Warcry.
Using Warcry lets out a shout that stuns all nearby enemies, and gives you an 8% damage boost for 30 seconds.
An 8% buff is incredibly strong, and will often be the difference between life and death in tough online duels.
How To Get The Great Club (Quick Guide)
Head to Farron Keep from the Road of Sacrifices to see two hostile NPCs
Kill the Club-wielding NPC to receive the Great Club as a reward
Which Great Hammer is Best?
If you're looking for a dedicated Frost damage-dealing weapon, Vordt's Great Hammer is one of the best in the game.
If you aren't, the Great Club outclasses it in every way.
The versatility and speed of the Great Club lets it fill any role you want it to, and it can easily fit in any build, regardless of equipment load or armor type.
There's a reason the Great Club is the most popular of the Great Hammers.
If you're looking for a weapon to deal massive damage with, you can't do much better.
Browse:
Dark Souls 3
Video Games