How To Farm Lead in Fallout 4
This post may contain affiliate links. If you buy something we may get a small commission at no extra cost to you. (Learn more).
The best spot to farm lead in Fallout 4 is Madden's Gym in General Atomics Galleria. In this small gym, you will find exercise weights that can be scrapped into over 150 pieces of lead.
The only downside to this abundance of lead is its weight. I recommend having the Heavy Back perk, this enables you to fast travel while being overencumbered.
Alternatively, you can also buy shipments of lead from NPCs.
Method 1: Farming Junk Items in The Wasteland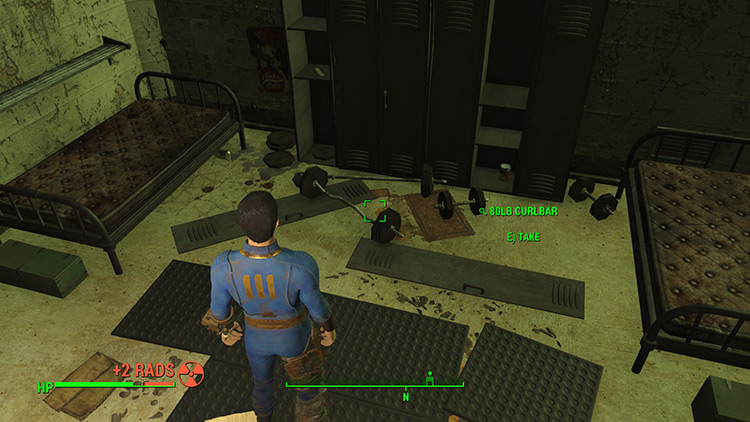 Here's a list of all the items to keep an eye on for lead:
| Item | Yield | Weight |
| --- | --- | --- |
| 160lb dumbbell | 40 | 160 |
| 80lb dumbbell | 20 | 80 |
| 80lb curlbar | 20 | 80 |
| 40lb barbell | 10 | 40 |
| 25lb weight | 9 | 25 |
| 20lb dumbbell | 5 | 20 |
| 10lb weight | 3 | 10 |
| Makeshift battery | 3 | 6 |
| 5lb weight | 2 | 5 |
| Pencil | 1 | 0 |
Note: Most items in Fallout 4 take around 7 game-days to respawn.
After Madden's Gym, in General Atomics Galleria, I recommend checking out these other locations:
Hardware Town – You will find a few weights right at the entrance.
Federal Supply Cache 84NE – At your right, after opening the door, you will find the weights.
Atom Cats Garage – Outside, under the gas station canopy, you will find a few weights.
Madden's Boxing Gym (near Old North Church) – To get here, go to the back of Old North Church, and find the green door in the image below:
This is their locations on the map: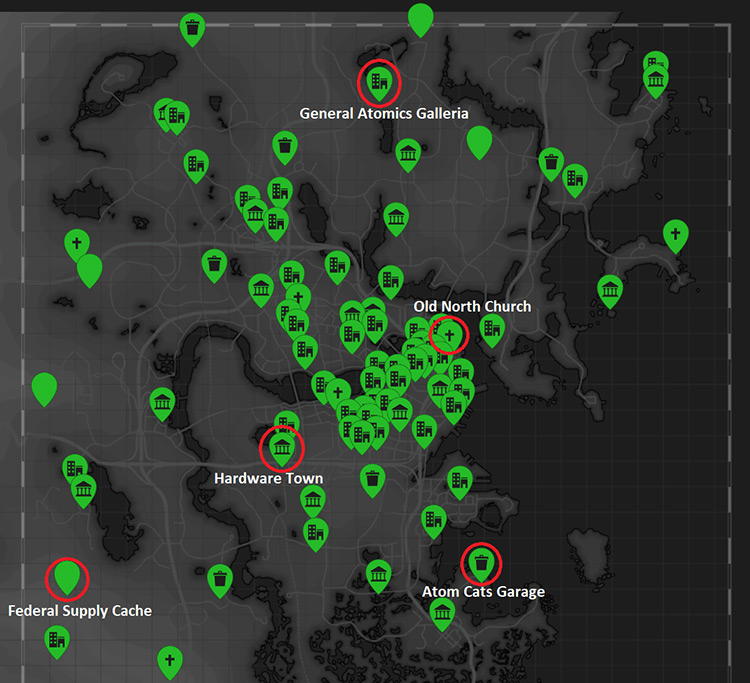 Extra Tip #1: How To Check If an Item Contains Lead
Go to a crafting station and open crafting mode.
Choose an upgrade that requires lead.
If you don't have enough lead in the workshop, the TAG FOR SEARCH option will be available.
If you activate it, whenever you hover a lead containing item, a small magnifying glass will show up before its name.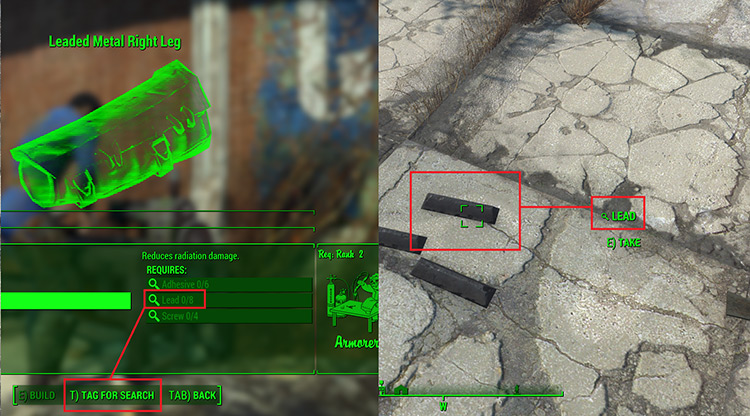 Extra Tip #2: How To Use Junk Items for Crafting
Grab an item that contains lead.
Transfer it to one of your crafting stations.
The item will remain inside, but once you start crafting it will be scrapped into its raw components.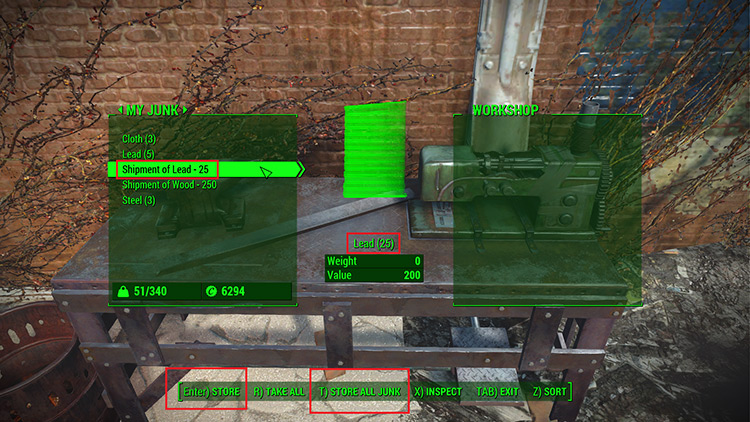 Tip: Be careful when you use the STORE ALL JUNK option, you might not want to store some junk that is valuable to you.
Method 2: Buy Shipments of Lead From an NPC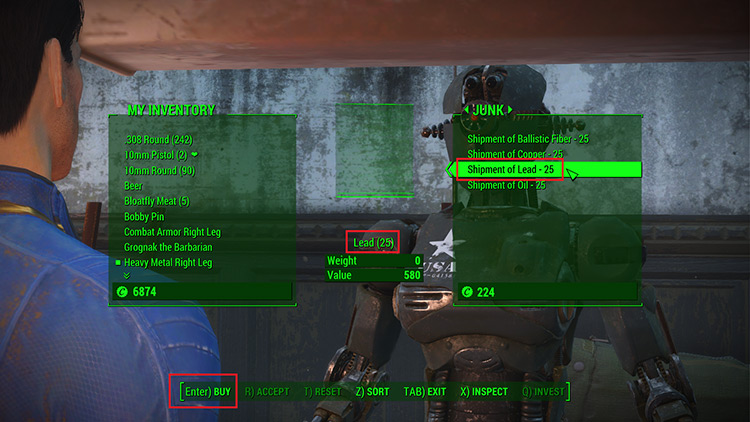 If you have the bottle caps to spare, buying from an NPC is the best option for you.
You won't have to carry the weight of the lead because you are buying it as a shipment. It's a fast method and you won't have to fight any enemies either.
To use the shipment of lead, store it in one of your workshops and when you start crafting the shipment will be converted into single units of lead and used for crafting.
This is a list of all the NPCs that sell shipments of lead:
| NPC | Location | Shipment's Size |
| --- | --- | --- |
| KL-E-O | Goodneighbor | 25 |
| Tinker Tom | Railroad HQ | 25 |
| Cricket | Bunker Hill | 25 |
| Deb | Bunker Hill | 25 |
And here's their location on the map of the Commonwealth: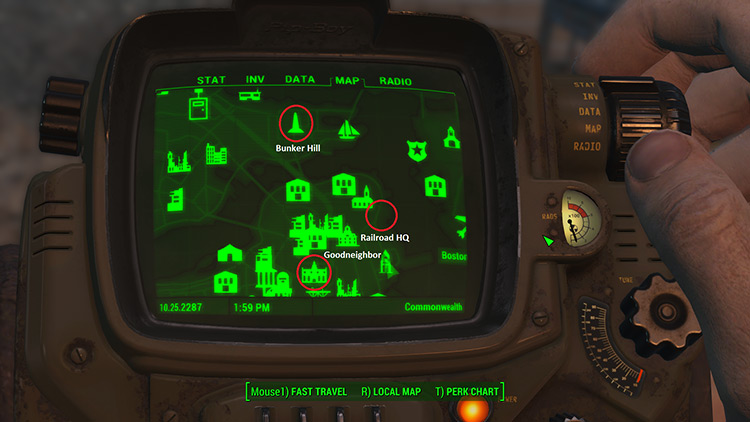 Browse:
Fallout
Fallout 4
Video Games