Final Fantasy XI: The Best Items To NPC For Gil
This post may contain affiliate links. If you buy something we may get a small commission at no extra cost to you. (Learn more).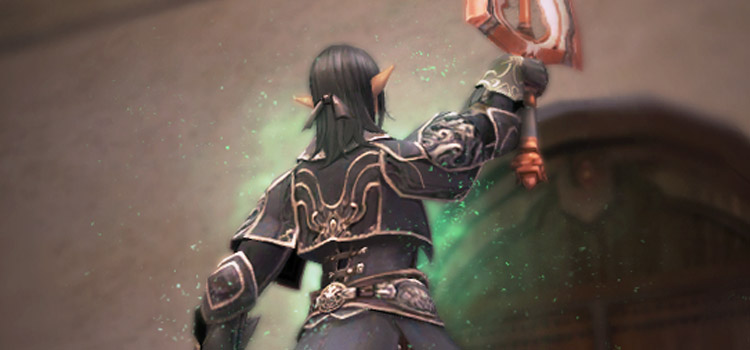 Everyone dreams of being rich in FFXI.
Whether it's to support your crafting profession, or for buying those much-needed currencies for upgrading your relic, mythic, or empyrean weapons.
Farming gil from NPC transactions has always been a consistent tug-of-war between the developers of FFXI and its players. When players find an item that's easy to get and sells for a pretty penny, Square Enix tends to step in and make adjustments to rule them out.
Yet despite all the various changes and patches, there's still plenty of money to be made from direct transactions, if players keep an eye on how to best synergize their adventures with the currencies they earn while playing.
Here's a few items that might pad your wallet if you go looking for them:
5.

Prize Powder (Unity Accolades)

Farming unity accolades meshes nicely with the other items in this list, because they also award the currencies used to purchase them.

The most efficient item to buy with these are Prize Powders, bought for 10 accolades and sold for 100 gil each.

Unity Accolades, similar to Sparks, have a 100,000 spend total per week. This means you can buy 10,000 weekly for a total of 1,000,000 gil.

Purchase for 10 Unity Accolades from:
Urbiolaine – Southern San d'Oria, (G-10)
Igsli – Bastok Markets, (E-11)
Teldro-Kesdrodo/Yonolala – Windurst Woods, (J-10)
Nunaarl Bthtrogg – Western Adoulin, (H-11)
4.

Rank 3 Nation Weapons

Players can passively amass large amounts of conquest points when doing combat and Unity.

So it's a good idea to keep signet on.

These weapons can be found in the Rank 3 section of your aligned nation's Conquest Overseer, and they sell for around 4,200 gil each:

What To Get:
Royal Squire's Halberd (San d'Oria)
Centurion's Axe (Bastok)
Mercenary Captain's Scythe (Windurst)
3.

Mars's Hexagun

Here we have the first member of the sparks triad.

These are easily accessible for lower level players too.

Mid-level players might want to move to the next item on our list, just due to there being fewer total transactions.

Players can buy up to 294 of Mars's Hexaguns a week, for a total of 99,960/100,000 sparks toward the weekly cap.

They sell for around 3,400 gil, totaling around 1,000,000 million gil.

Purchased for 340 Sparks (3rd page of the Level 30-39 category) from:
Rolandienne – Southern San d'Oria, (G-10)
Isakoth – Bastok Markets, (E-11)
Fhelm Jobeizat – Windurst Woods, (J-10)
Eternal Flame – Western Adoulin, (H-11)
2.

Flame Degen

Here's something worth NPCing that goes beyond beginner levels.

Flame Degens are the second member of the sparks triad. They're more accessible for lower level players, so it's an attractive early gil source.

Higher level players might want to move to the final item in this list, just to deal with even fewer transactions (but really, whatever makes sense!)

Players can buy up to 208 Flame Degens a week, for a total of 99,840/100,000 sparks toward the weekly cap.

They sell for around 4,800 gil each, totaling around 1,000,000 gil.

Purchase for 480 Sparks (1st page of the Level 40-49 category) from:
Rolandienne – Southern San d'Oria, (G-10)
Isakoth – Bastok Markets, (E-11)
Fhelm Jobeizat – Windurst Woods, (J-10)
Eternal Flame – Western Adoulin, (H-11)
1.

Acheron Shield

The last and most infamous part of the sparks triad.

This shield is the current-known best conversion from sparks to gil. And you can make some real bank here.

Players can buy up to 36 shields a week, for a total of 99,180/100,000 sparks toward the weekly cap.

And they sell for around 26,000-28,000 gil each, totaling around 1,000,000 gil.

Purchase for 2,755 Sparks (3rd page of the Level 70-98 category) from:
Rolandienne – Southern San d'Oria, (G-10)
Isakoth – Bastok Markets, (E-11)
Fhelm Jobeizat – Windurst Woods, (J-10)
Eternal Flame – Western Adoulin, (H-11)
Browse:
FFXI
Final Fantasy
Lists
Video Games