FFXIV: Did Papalymo Die? (What Happened)
This post may contain affiliate links. If you buy something we may get a small commission at no extra cost to you. (Learn more).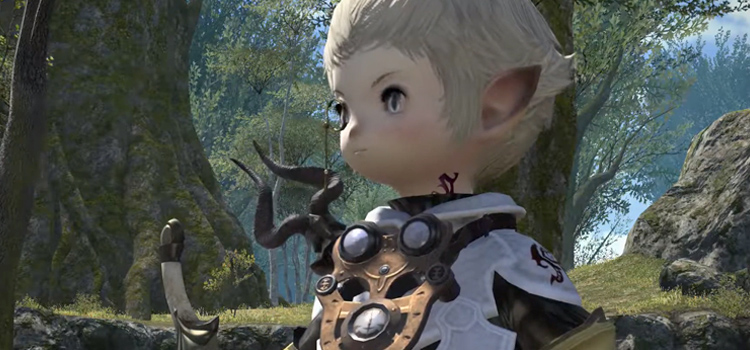 Papalymo can be one of the player's earliest introductions to the Scions of the Seventh Dawn. He's one of the organization's driving forces and most talented magic users.
At a certain point in the story, he's involved with a very dramatic event.
What happened to him?
Warning: Spoilers for Final Fantasy XIV: A Realm Reborn and the Heavensward expansion follow – proceed with caution!
---
Papalymo is one of our more powerful allies in Final Fantasy XIV. The diminutive Lalafell studied under the legendary archon Louisoix – a character not directly present in XIV, but constantly alluded to.
Louisoix's actions echo throughout A Realm Reborn, which is appropriate because he's basically the whole reason the realm was reborn in the first place.
Papalymo is referred to as Louisoix's finest pupil thanks to his diligence and skill with magic.
It's appropriate, then, that he meets something of a similar end. The Heavensward expansion tells the story of Ishgard and its eternal war with the Dravanian Horde.
It's as typically high fantasy as it gets – giant dragons, knights, religious corruption, the whole package.
But the following expansion (Stormblood) is an entirely different ordeal.
Stormblood is an adventure out to distant lands, a tale of political uprising and defiance against the Garlean Empire.
To go from high fantasy to something a little bit similar to Star Wars in the Far East required a dramatic event. And that's what we got with the Heavensward patch content.
Thanks to the events we'll run through below, Papalymo does unfortunately lose his life. His sacrifice prevents unimaginable destruction and loss of life, though – so it wasn't in vain.
What Events Led Up To Papalymo's Sacrifice?
Let's cover this as efficiently as possible.
Ilberd Feare, acting as a resistance leader named The Griffin, worked the Ala Mhigan Resistance up into a frenzy.
Ilberd was previously a captain in the Crystal Braves – the organization Alphinaud created which eventually betrayed the Scions and framed them for attempted regicide.
Naturally, Ilberd is a pretty bad dude. He's an extremist who will stop at nothing – and at times it seems like his ultimate goal of liberating his homeland is just secondary to his limitless hatred.
We confront Ilberd as The Griffin at the climax of Baelsar's Wall, a dungeon at the end of Heavensward.
Although we defeat him, he still manages to summon a terrible Primal named Shinryu by using both of Nidhogg's powerful eyes.
So Why Does Papalymo Die?
Papalymo steps up to save the day, seeing no other option.
He casts the same spell Louisoix used to hinder Bahamut back in Final Fantasy XIV's legacy days. He traps Shinryu in a cocoon of light, draining his own life force to do so.
Before he casts his spell, he bids his friends goodbye and asks that they all get to safety.
At this point the player is presented with a choice:
They can trust him and leave, or try to stay with him. This decision doesn't actually change anything tangible, the following scene just plays out slightly differently.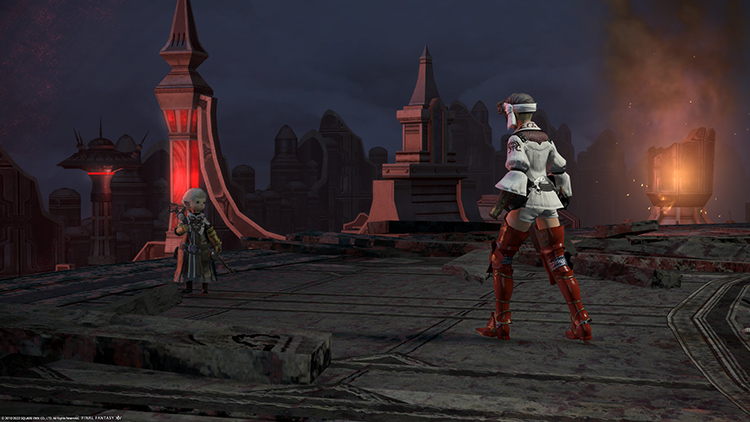 Either way, the Scions leave and Papalymo keeps Shinryu trapped with his magic.
This does not defeat Shinryu – but it buys the heroes fighting it vital time.
They reactivate Omega, the long dormant superweapon who came to Hydaelyn in search of Midgardsormr, and pit the two epic forces against each other.
By the time Omega is activated, though, Papalymo has already expended all his life force.
So, yes, Papalymo's life does end in that fateful battle.
But it's one hell of a way to go out.
Browse:
FFXIV
Final Fantasy
Video Games