'Friends' Fans Can Now Hire A Holiday Armadillo (Or Be One)
This post may contain affiliate links. If you buy something we may get a small commission at no extra cost to you. (Learn more).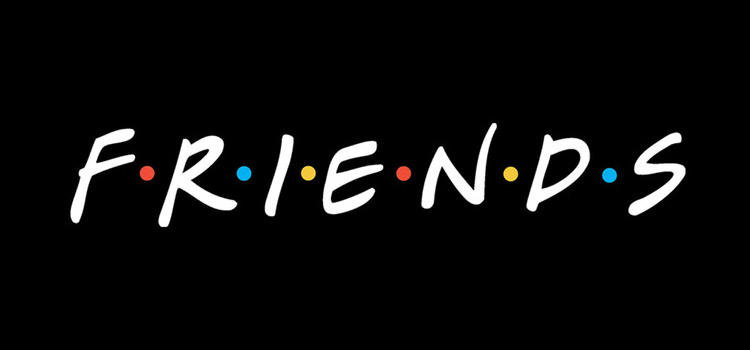 It's crazy to think it was a quarter of a century ago when our TV screens were graced with the friendship between Chandler, Joey, Monica, Phoebe, Ross, and Rachel for the first time. Our six most-loved friends are global icons and with that the show holds so many nostalgic phrases and iconographies familiar to people worldwide; from Joey's 'How you doin', to the classic orange sofa and of course…the Holiday Armadillo!
So, to celebrate the 25th anniversary and ahead of the festive period, we wanted to launch a service fit for Ross Geller himself, allowing fans to go back in time and hire their own 'Holiday Armadillo'!
We're so excited to bring to you this first of its kind service so you can celebrate the holidays in the style of the hit sitcom, with your very own Holiday Armadillo for parties and events this festive season.
The service will also act as an opportunity for Americans to learn about different cultural and religious holidays. The character was created on the Christmas episode of Friends, 'The One with the Holiday Armadillo', as main character Ross Geller dresses up in an attempt to teach his son about Jewish heritage for Hanukkah.
In the Friends' storyline, Ross learns he's going to have his son Ben for the holidays, who he intends to teach about their Jewish heritage. Ben's mother's partner, Susan, usually dresses up as Santa at Christmas, and while Ross is concerned about Ben being exposed to only Christmas over other holidays, he tries to rent a Santa costume to continue the tradition. When there are none available, he settles for an armadillo outfit instead.
Over 20 years since the episode aired and ahead of the service launch, we surveyed 3,000 people from our community to discover if Americans understand how different religions and cultures celebrate over the festive period.
We were shocked to discover that most Americans aren't educated on how different cultures and faiths celebrate their own festive activities, as only a sixth (17%) of people feel they have a basic knowledge on how different religions celebrate the holidays.
That's why we're pleased to offer this service that can help to bridge the gap in education as well as offer the ultimate nostalgic festive Friends' fun. So, if you fancy improving your festive knowledge, or would like to hire a professional Holiday Armadillo to attend your parties and events this season, please register your interest here or in the form below:
Alternatively, if you are looking to earn some extra cash ahead of the most expensive time of the year, you can also apply to become a 'Professional Holiday Armadillo'!
Professional Holiday Armadillos can get paid $50 an hour to attend customer events, parties, and holiday gatherings. No qualifications are required for the role; however, we will provide guidance into various cultures' holidays for the professionals to be able to communicate it when in character. We also require a love of acting as professionals naturally must perform and dress as the Holiday Armadillo. Candidates must also be over the age of 18, fluent in English and able to travel.
Anyone wishing to become their own version of Ross Geller's renowned character, can apply to become a Professional Holiday Armadillo here or in the form below:
We hope that those who want to hire a Holiday Armadillo, and those looking to offer their services as one, enjoy this new, unusual service that we expect Friends fans from all over to love!
Browse:
Sitcoms
TV & Movies