Farming Simulator 19: Best European Maps Worth Trying
This post may contain affiliate links. If you buy something we may get a small commission at no extra cost to you. (Learn more).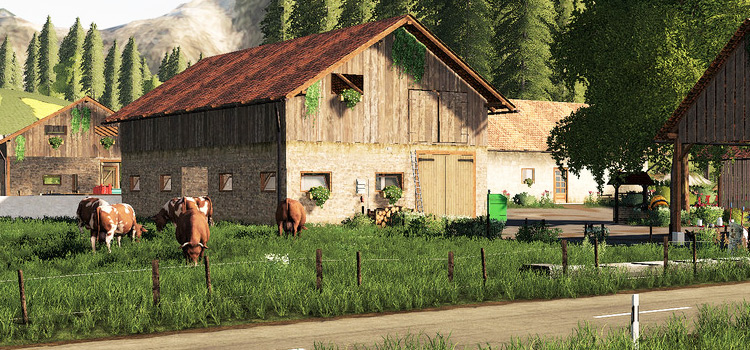 There's nothing more relaxing than farming without having to deal with rising early in the morning.
A video game about realistic farming seem to be the perfect balance.
And much like all previous entries in the series, Farming Simulator 19 has excellent support from the modding community, with tons of mods tweaking and improving the game.
But there are also thousands of custom maps that let you feel like the most well-traveled farmer of all time.
And for this list we're heading all across Europe, so pack your bags and boot up your game. There's a lot of sights to see!
10.

Walchen 2K20
Welcome to Austria, fellow farmers.
Here, the mountain lakes are blue, the meadows steep, the forests green, and the farming lands massive.
The Walchen 2K20 map is a nice looking European farming map set in beautiful Salzburg. With other 170 lands that can be bought, 10 farm setups, and more custom features, you'll have plenty of time to take in the scenery while you're working.
But make sure you don't lose the track of time: these crops need your attention!
9.

The Hills of Slovenia
The Hills of Slovenia may not feel particularly welcoming at first glance.
But appearances can be very deceiving.
This map is a faithful rendition of how the country of Slovenia really looks, with beautiful hills, small towns full of friendly people, small roads, and farming lands spread all over the country.
This might make farming a little more challenging than usual. But any real farmer doesn't back down from any challenge, right?
8.

Ischia Farm
Ischia is among the most beautiful islands of the Tyrrhenian Sea. But did you know that it's also an extremely good location for farming?
This Ischia Farm map doesn't try to faithfully reproduce the real island of Ischia, but it does feature some of its most iconic landmarks.
So if you've ever been there in real life, you might recognize the promenade and the Fungo Mushroom of Lacco Ameno.
Oh, and you also get 39 fields and a large wooded area: never let it be said that we're here just to take in the scenery.
7.

Hollandscheveld Maizeplus
Welcome to the Netherlands, one of the best European countries for farming.
And this Hollandscheveld Maizeplus map is a great place to get started customizing your European farming tour.
It's based on the Hollandscheveld village, reproducing its grass fields and forests faithfully.
Being in the Netherlands, the land is almost completely flat. So you'll be able to farm here to your heart's content without having to deal with hills and mountains getting in your way.
6.

No Man's Land
A name such as No Man's Land doesn't exactly evoke feelings of peaceful farming.
And that makes sense because this map is only for the most hardcore of FS19 players.
No Man's Land is set on an unclaimed land between the borders of France and Spain, and it requires you to work hard to turn this untamed land into the best farm in the entire world.
It'll be you versus nature. Raw, centered, and perfect for true farming.
5.

Les Chazets
If No Man's Land may be a little too tough, but you don't want to leave Europe behind, you may want to cross the border and enter France.
The Les Chazet map is great in tone, style, and function.
It faithfully represents a typical French landscape, complete with highly-detailed buildings, three farms, different shops and selling points, and 60 fields.
The map feels so lively that it wouldn't surprise me if some players decide to take a real trip to France after this one.
4.

Bjornholm 2K20
The Bjornholm 2K20 name should tell you everything you need to know about this map's location.
But only if you're a Vikings fan. Or a tennis fan. Or if you've been born in Northern Europe and your name's Björn!
Bjornholm 2K20 is set in Scandinavia, but it isn't as beautiful as those amazing Norwegian and Swedish landscapes, oh no.
The fields and farms here have been abandoned. And it'll be up to you to restore them to their original glory.
The reward? The ability to experience Northern Lights every night. My, how much I envy you!
3.

Sosnovka
Agriculture is extremely important in Eastern Europe.
But it sometimes needs a helping hand from outside to reach its full potential.
Sosnovka is an all original map inspired by Eastern European environments that requires you to work hard to achieve your goals. Harder than most maps, really.
With new features thrown into the mix here too, this is the map to try if you're starting to feel the FS19 experience going stale.
2.

Euro Farms
This Euro Farms map may not be as personable as many of the others included in this list.
But this makes up for it with the tons of new features, all part of this one large download.
You'll find new stuff for pretty much everything, from plant growth to missions to building details. It's been overhauled to present something that's fresh and feels exciting.
Exactly like everything that you'll hope to produce on your farms.
1.

Eiersholt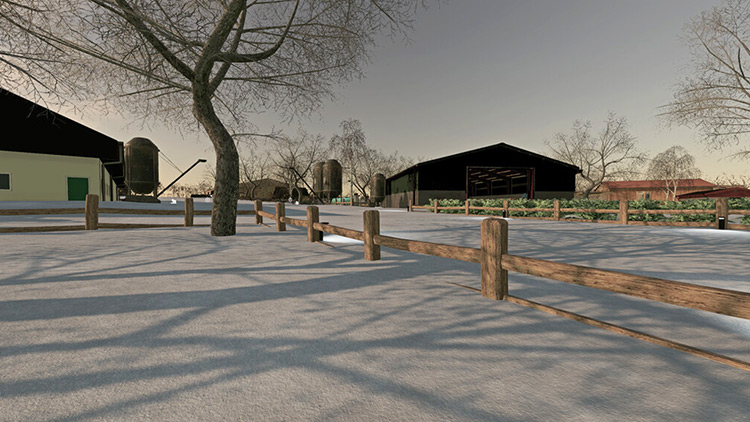 Eiersholt is yet another map set in Northern Europe, but presents a different challenge than all the others.
You won't be restoring an abandoned farm here. And you won't have to fight nature here.
You won't even have to tame unsettled land here.
No, you have to make 61 irregularly shaped fields become truly prosperous. Possibly with the help of all the new features included here, and maybe with the help of a few more FS19 mods to boot.
I mean, we're already modding with maps, why not add in a few more?
Browse:
Farming Simulator 19
Lists
Video Games