Best Silo Mods For Farming Simulator 19 (All Free)
This post may contain affiliate links. If you buy something we may get a small commission at no extra cost to you. (Learn more).
Silos are an important part of running a farm in Farming Simulator 19.
What's the point of growing all those crops if you have no place to store them?
You might think "I can always just sell them", but this is not the way to get top dollar for your crops.
So whether you're just wanting to hold the crops for your animals, or if you're just waiting for the price to come up a bit, this list of mods offers some of the best custom silos we could dig up for you.
10.

Wooden Farm Silo
This wooden farm silo brings a more classic look to your farm, especially more than the more modern aluminum style.
The input and output are located on the same side to save space, which makes it easier to find room too.
This wooden silo mod has a capacity of one million liters of bulk.
It can also accept any fruit type, including modded fruits, for those who aren't new to the modding scene.
9.

Meridian Silo Pack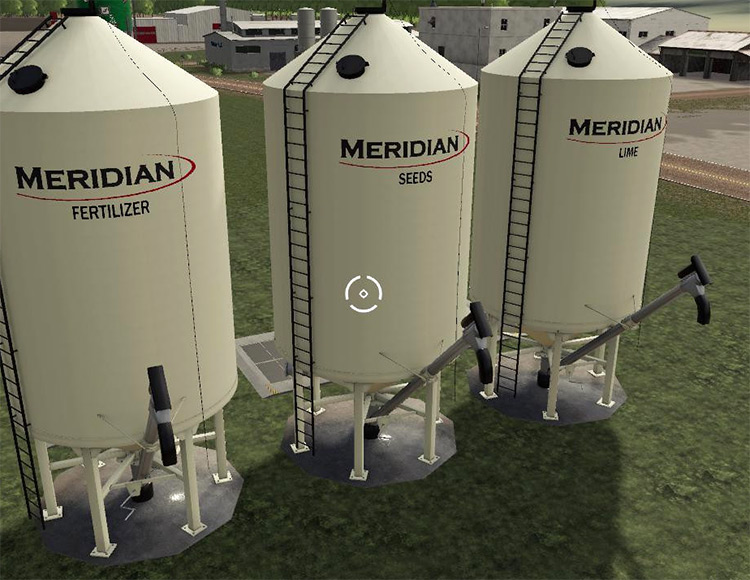 Now this silo pack is not for storing normal crops.
It's for storing seed, fertilizer, and lime.
This can be extremely useful as it saves tons of time refilling by using the big bags they sell at the in game store.
Input on one side, output on the other.
This pack really is one of the best ways to save time refilling equipment. Even if you fill it with big bags, which are slow to empty one at a time, you can place it next to your field and not have to drive off-site to refill your attachments.
8.

Silo For Crops
Some silos are better than others.
And while this one may not make the top of the list, it's still a great silo mod for getting started.
Or if you just want a different look from the base game without any extras that make you feel like you're cheating.
This standard silo has a capacity of eighty thousand liters by default. And it has a different load and unload system than the base silos have.
It also has working lights and animations, along with support for the Seasons mod.
7.

All-in-One Silo System Pack v1.0
Here's a terrific variety pack to check out.
This silo system pack includes four different silos. It has a silo for any size farm.
With capacities ranging from eighty thousand liters to eight hundred thousand liters, you're sure to find a silo to fit your needs.
All four of the custom silos come with a very nice orange paint job, too.
They also input and output on the same side, to save placement space.
6.

Potato Cellar
The devs for FS19 obviously didn't put much thought into the potato crop.
You're expected to just leave it in huge bulk piles…
This is a huge down side to potato harvesting, as the piles take up tons of space. And no silo in game with take them.
Well this little mod is here to save you some of that pain by giving you a place to properly store your potato crops after harvest.
It's rather small, so it doesn't take up much space.
But it certainly beats having to scoop it up with a tractor or loader to haul it away. Or even worse: trying to set the nightmare of a belt system up.
5.

Large Farm Silo
The title says it all for this one, folks.
It's just a rather plain silo, larger than the standard grain silo.
It has a capacity of two hundred and twenty thousand liters of bulk, so pretty solid.
And this silo also has a unique input that's very similar to the train silos that you can't buy and place in game. So while this may take up a bit of room, it's totally worth it for the added storage.
4.

Brazilian Mega Silo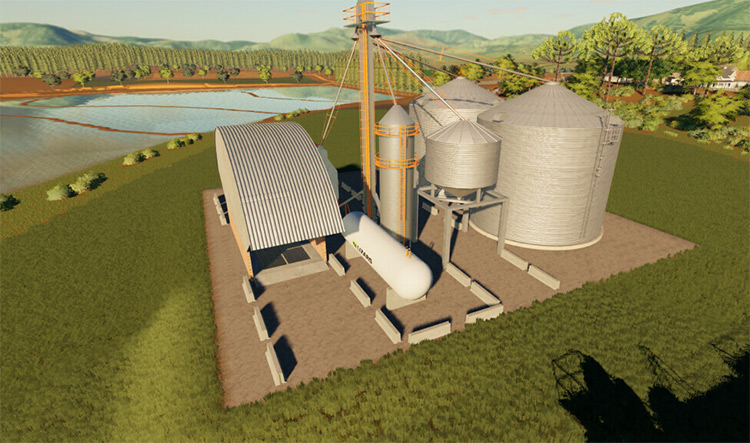 Here we have our first real mega silo of this list.
This silo mod is actually a huge complex of different silos and buildings all put together.
But to make up for the extra space, it has a capacity of five million liters of bulk.
Not to mention, this thing looks like a real farm complex. What with the propane tanks and other decorative pieces that don't serve much of a purpose, other than adding realism to your game.
3.

Multifruit Silo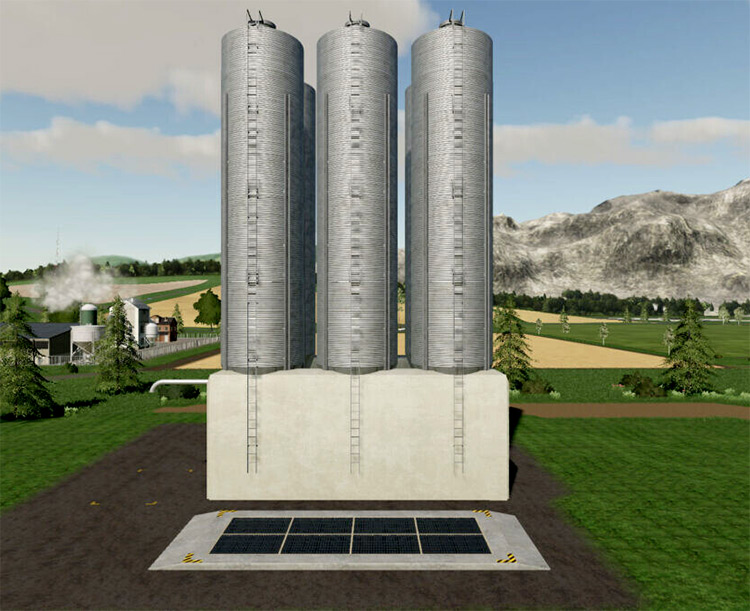 Here's another monster set of silos with lots of extra capacity.
This set is a more modern collection of silos that are made to look aluminum.
It's a combination of several tall silos that have a total capacity of five million liters of bulk. Lots of room here.
This also accepts any fruit you want, including potatoes and sugar beets.
2.

Wooden Toilet v2.1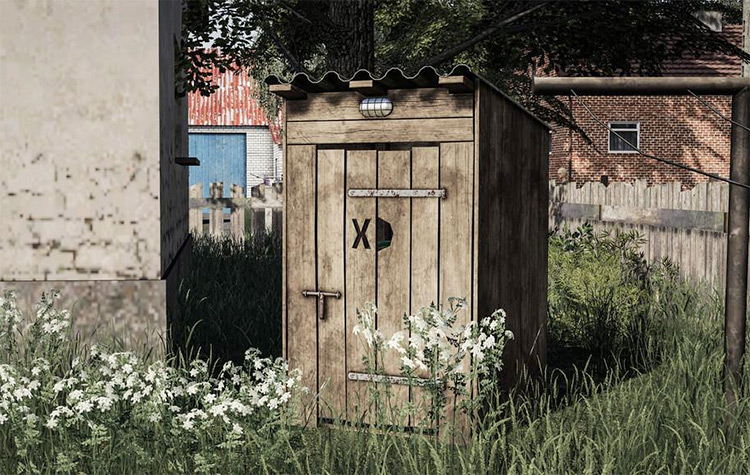 Now this little mod is pretty small in size.
It takes up less room than a pick up would, and has an unlimited capacity for manure.
Fertilizing with manure takes a lot of poo, and a lot of time to produce with livestock.
Fill up endlessly for free out of this little toilet.
It also makes a great prop to add for a more retro looking farm, or just for a handy place to stop when nature calls.
1.

Placeable Free Fruit Station v2.1
While this may be the top (and last) silo for our list, it's probably the last solo you'll ever need.
This one produces all fruit types in an unlimited quantity.
And the best part?
It does this for free.
Maybe you want to speed up your game by just acquiring tons of money from selling the most expensive crops until the wheels fall off your truck and trailer.
Or maybe you just want an easy-going livestock experience without having to mix feed and produce all the required feed products.
Browse:
Farming Simulator 19
Lists
Video Games