The Best Tractor Mods For Farming Simulator 19
This post may contain affiliate links. If you buy something we may get a small commission at no extra cost to you. (Learn more).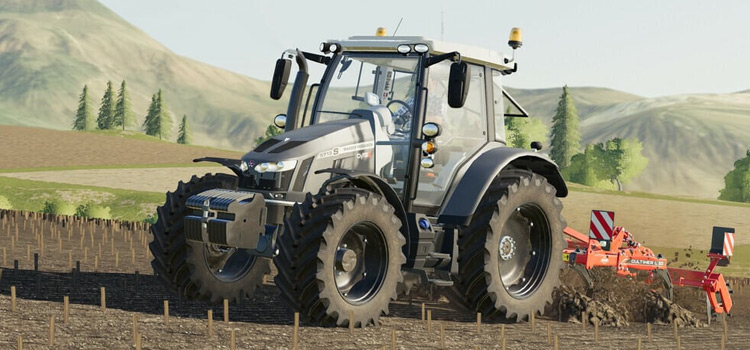 FS19 is a fantastic way to kill lots of time. And we all seem to have a bit extra these days.
Well lucky for us, Giants Software & Focus Home Interactive provided some awesome mod support for the game. So if you're looking for a handful of new tractors to beef up the vanilla gameplay, there's sure to be something in here to grab your attention.
There are honestly thousands of unique FS19 mods out there, and probably dozens (if not hundreds) of tractors.
We're here to say you a bit of time with this list of truly awesome user-made tractors.
10.

Fordson Model F
This Fordson Model F tractor may not be the biggest or have the most horse power. But it is an age-old classic that makes a great addition to the game.
Especially in the beginning, when money is tight and your fields are limited.
This tractor makes a great fertilizer too, and looks awesome doing it.
It's one of the few open cab tractors for FS19, and to see this timeless antique survive in a game that's played by so many it just beautiful.
9.

Big Bud 450 1990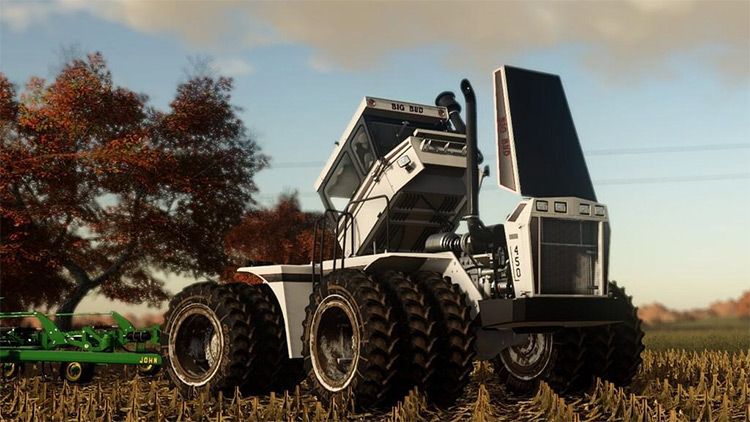 This next tractor mod is quite a bit bigger than the last, and has the engine options to back it up.
The Big Bud tractor made it into Farming Simulator 17 as a DLC, so naturally fans had to carry it into Farming Simulator 19.
With multiple wheel options and enough horse power to pull just about any implement in the game, this tractor is great for any big job.
That being said, it's fairly high priced. Although not as high as other tractors of this size.
And it's also too big to get around in smaller fields effectively. Yet this one's old enough that it doesn't require diesel exhaust fluid in real life (or in-game).
8.

Kirovec K-700 v3.0
This old Russian tractor is a beast.
And while it falls into the same size category as the previous Big Bud tractor on my list, this is by far the same tractor.
The original mod author obviously loved these tractors, as he spent tons of time putting detail into the look and feel of the mod.
Not to mention the many options provided for customization.
With motor options up to 400 horse power, selectable wheels, safety frame, additional lighting, external tuning, internal tuning, multiple cabin and safety cage color choices, selectable decals, and even a crawler option, this has everything you would ever need out of a big tractor.
7.

Ford 5000 WIP v1.0
Lucky number seven: The Ford 5000.
Let's be honest, this game isn't lacking in tractors.
Being able to afford it without leasing or selling a kidney to the bank is a whole different story.
This tractor makes a great step up from the other tractors you get at the start.
And with a cost of only 5400 in game currency, it's not a bad deal to trade the smaller starting tractor for this.
Now there are a few attachments they don't give, such as a fertilizer. And it's no monster, but it will do the job with all of the smaller implements, including the plow used for creating fields.
6.

John Deere 6R Black
This John Deere model isn't much of an improvement over the base tractors, except that it comes in black. Very nice.
The John Deere 6R Black model has a 280 horse power base motor, with a maximum speed of 50, which makes it much faster than most in-game tractors.
Comes in quite handy if you haven't had the funds to get a bigger truck for pulling tipper trailers yet.
And the John Deere yellow wheels really offset the black in this design, plus you can paint your trailer and loader to match.
5.

JCB Fastrac 3200 Xtra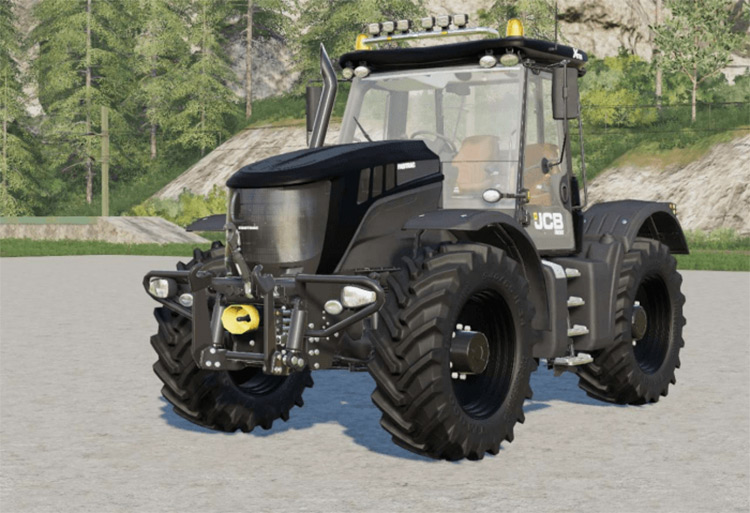 Well we've made it halfway through the list! If you're still here then you deserve this JCB Fastrac.
Another classy black tractor, this time with JCB logo plastered on.
Much like the previous John Deere tractor, this one is quite fast compared to the in-game tractors. And with multiple engine options here, it fits the bill for most jobs around your farm.
4.

Lamborghini Nitro 100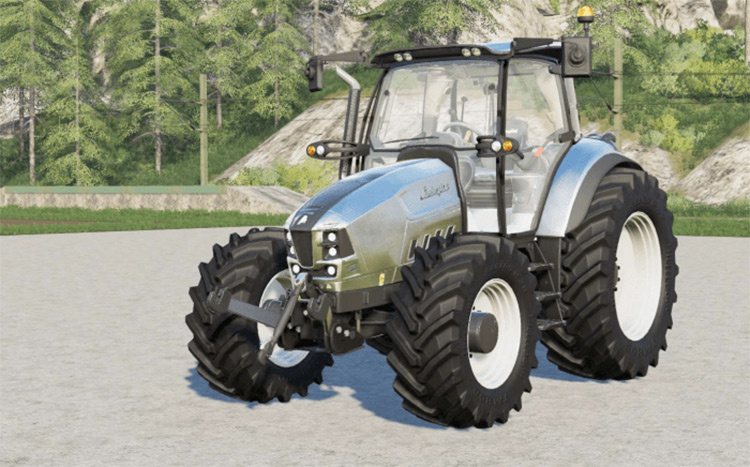 A somewhat unknown fact is that Lamborghini actually made tractors long before getting into the super car business.
The story goes that Mr. Lamborghini bought a Ferrari, had a few complaints (such as the clutch needed replacing too often) and Mr. Ferrari laughed and called him a tractor dealer.
So to get back at him, he released his first supercar. So now, not only can you have a Ferrari in the garage, you can have a Lamborghini on your farm.
It's a solid little tractor for sure. And who doesn't want a Lamborghini?
3.

Lanz Bulldog D1506
The little Bulldog that could.
This adorable little tractor isn't much in the horse power department, but it sure is cute.
Obviously the person who made this mod had great love for this old tractor style, and put tons of time and detail into it.
I'm not saying to put a 20 ft plow behind it. But I'm not saying not to, either.
There are several other models available from this same modder, so check around the site for more.
2.

Lanz HR5 Moorbulldog Packet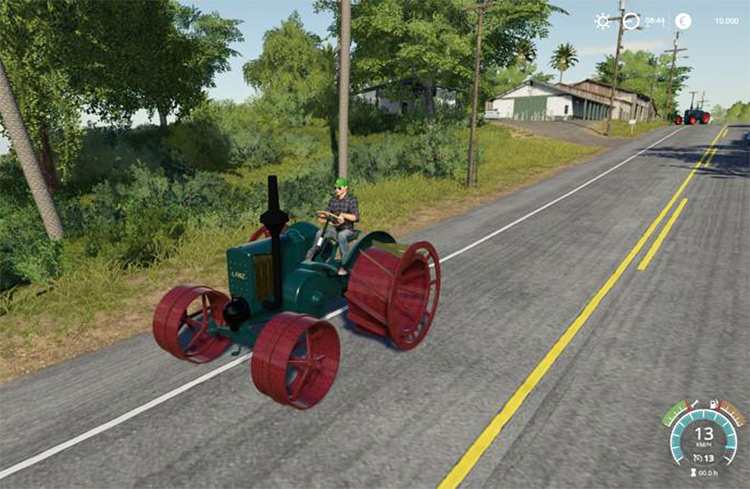 Back before you could buy a tractor in every small town, they made real tractors for real tractor operators.
No power steering, no hydraulic assistance, no cab air conditioning.
Heck they didn't even bother with tires!
Could you imagine the traction this thing would get in real life? Not that any of that matters to you, because with this mod you can drive it without any inconveniences at all.
It's a work horse. And although it lacks loader capability, it will pull anything you hook onto the back of it.
Great model with high detail and an obvious nostalgia factor.
1.

F550 Dump Truck v1.0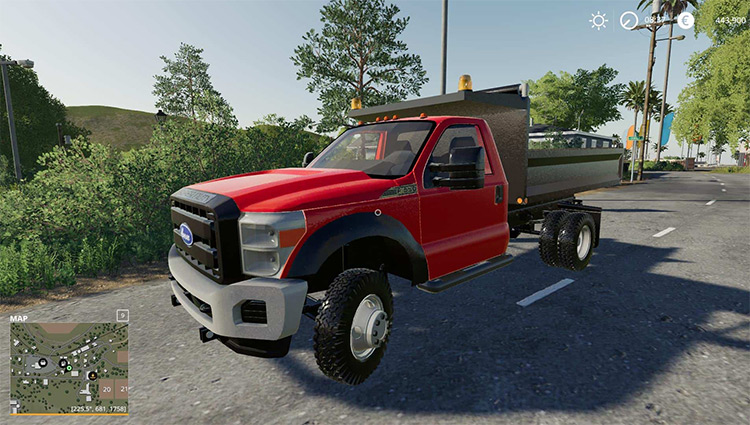 Number one, and by far the most useful, doesn't quite qualify as a tractor.
But since you can attach tractor implements, I feel like it's more than worthy of the number 1 spot.
With a 550 horse power motor, this thing will pull any in-game trailer, plus a full load in the bed.
I personally feel like the load limit is too low here. But that's an easy fix in the xml file.
And I can personally attest to putting 80,000 in-game units in this, and hauling it no problem.
It's very low cost in the beginning of the game, too. And will out plow almost every tractor in the base game.
Browse:
Farming Simulator 19
Lists
Video Games