The Funniest Minecraft Skins Worth Trying (All Free)
This post may contain affiliate links. If you buy something we may get a small commission at no extra cost to you. (Learn more).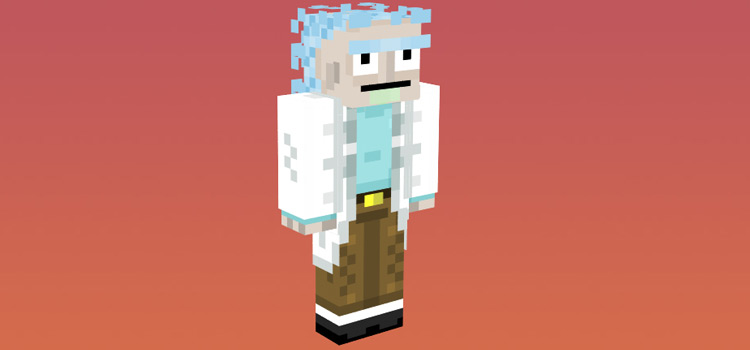 Ah, Minecraft:
A creative universe of infinite possibility and endless entertainment. You've likely played it for so long now that the music is permanently burned into your brain, and you see visions of incoming creepers whenever you close your eyes.
Naturally you've already tweaked your UI to perfection, upgraded your storage capacity, and packed your modlist with all the essentials.
So why does it still feel like something's missing? What more could you possibly change?
Well, there is one thing.
Let's face it: as timeless as they are, Steve and Alex (Minecraft's vanilla protagonists) are a little bit boring, aren't they? Sure, they'll always be there when we need them.
But wouldn't it be nice to play as someone else for a while?
Maybe someone a little more fun?
Well good news! There are thousands of options out there for anyone looking to give Steve and Alex a day off, and some of them are downright hilarious.
So let's check out some of the funniest Minecraft skins out there that you can try today.
10.

Homer Simpson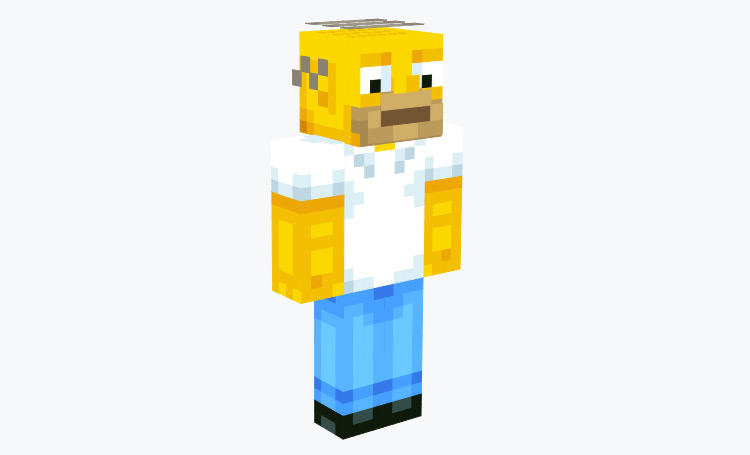 Okay, so you've built yourself a fully functional nuclear power plant. Congratulations!
But what's next?
Well, you'll need staff, of course.
More specifically, you need a safety inspector for Sector 7G, and there's only one man for the job.
Enter Homer Jay Simpson: Father, Husband, Head Bee Guy.
Finally, you can live your dream of having an ice cold Duff at your very own version of Moe's Tavern. But be sure to head home in time for dinner, because Marge is making pork chops.
Mmmm… Pork Chops.
9.

Dr. Phil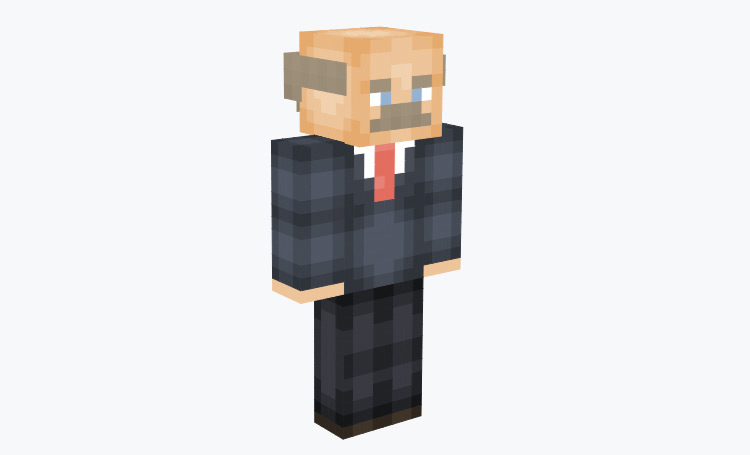 Lots of people have asked what the creepers are, but nobody ever asks how the creepers are.
It's time to change that.
Check in on the mental health of your local mobs by stepping into the moustache of world famous TV psychologist Dr. Phil Mcgraw.
And if they won't accept the help, well, catch them outside, how 'bout that?
8.

Red Guy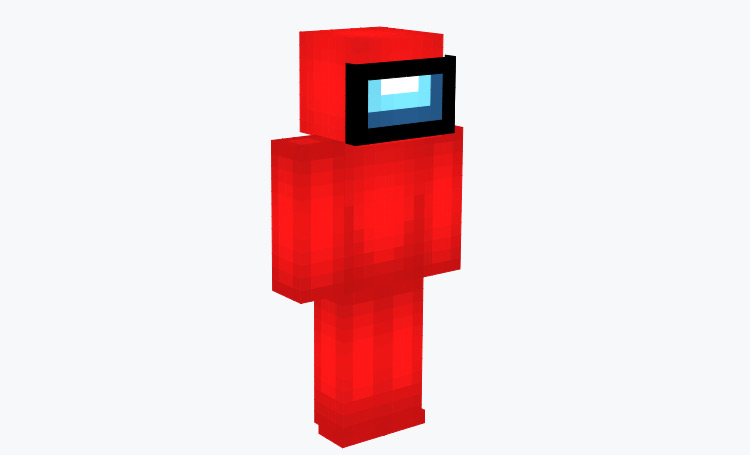 Something about this skin seems a little bit… suspicious.
It looks great and all, but now random things in my town keep breaking. And a lot of my villagers have been disappearing lately.
Oh well, I'm sure it's nothing!
Organize staff meetings and crawl through the air vents in style with this Among Us inspired red spacesuit!
Maybe have someone around to watch your back if you're doing any repairs though… just in case.
7.

Carl Johnson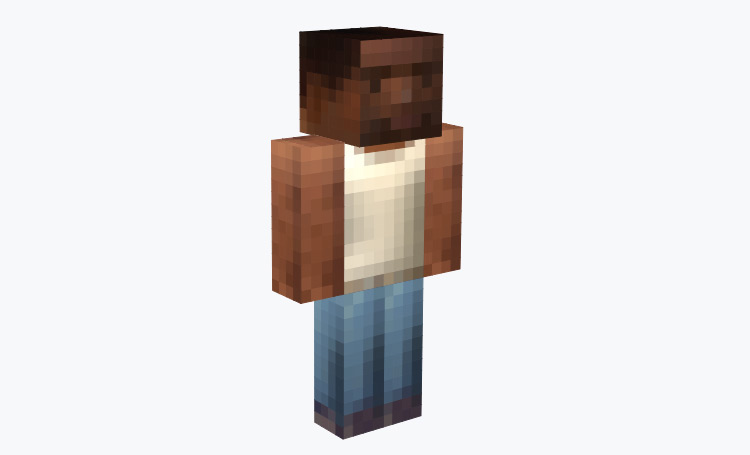 Minecraft is a game about freedom.
And who understands freedom better than Grand Theft Auto's Carl 'CJ' Johnson?
Now you can bring the chaos and excitement of San Andreas to your Minecraft world!
Of course, no Los Santos build would be complete without Grove Street, and Grove Street wouldn't be complete without CJ.
Don't forget to build some vehicles for Carl to 'borrow'.
Here we go again…
6.

Joaquin Joker
Do I find it funny to run around my very own homemade version of Gotham City dressed as Joaquin Phoenix's iconic and heavily meme'd Joker?
I do, and I'm tired of pretending it's not.
Give caped crusaders and talk show hosts alike what they deserve with this TV ready ensemble that's ideal for dancing down the stairs, making friends on the subway, or getting hit by a taxi.
5.

Deadpool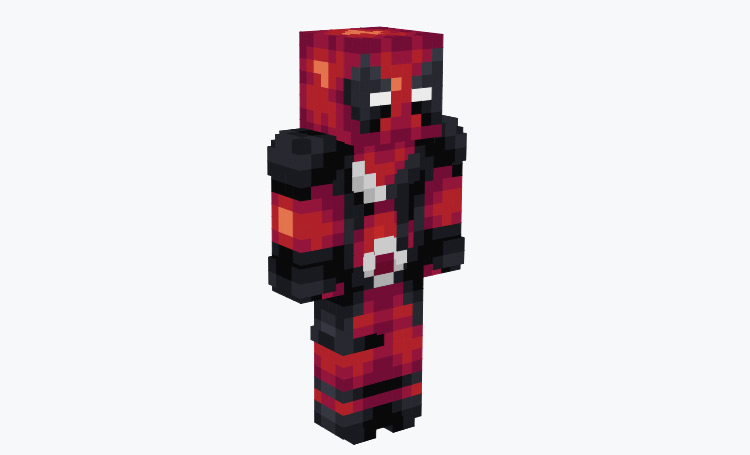 The Merc with a Mouth comes to Minecraft!
Sharpen your swords and throw your healing potions in the trash, because you won't be needing them as famously unkillable anti-hero Wade Wilson.
Deadpool's creativity and imagination make him a natural fit for the Minecraft universe.
And thanks to the voices in his head, he'll never get lonely or bored on those extended solo gaming sessions.
Just make sure whatever building you're making has a fourth wall for him to break.
4.

Shrek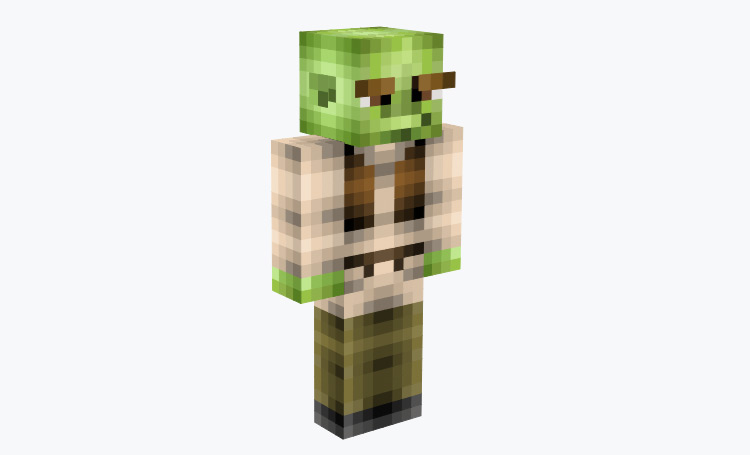 If you're looking for a skin that says "GET OUT OF MY SWAMP!", then this is really your only option.
Cue up the Smash Mouth soundtrack and get ready to make your local villagers tremble in fear.
Warning: may cause unwanted Donkey taming.
3.

Professor Oak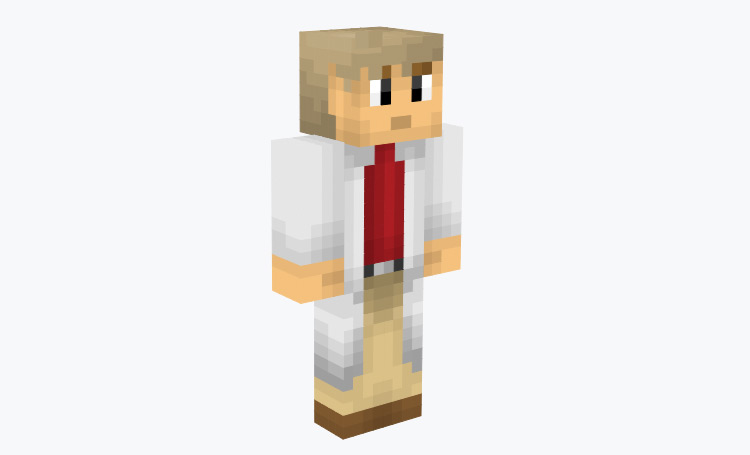 Tired of letting unsupervised children and wild animals have all the fun?
Famed mentor and celebrated scholar Samuel Oak is ready at last to have some adventures of his own.
Be the envy of Pallet Town in this snazzy white coat and khaki combo, perfect for opening your very own Pokémon research laboratory.
And while you're at it, maybe also teach your grandson some manners.
2.

Patrick Star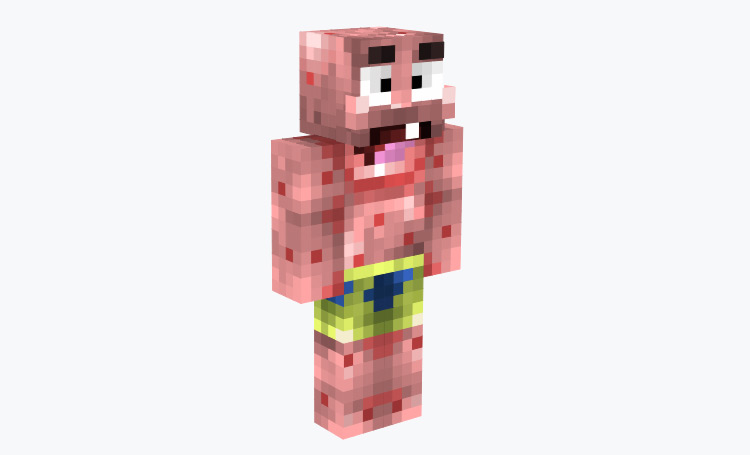 Is this the greatest Minecraft skin of all time?
No, this is Patrick!
Why not bring some simple pink charm to your world by becoming everyone's favorite cartoon starfish?
Will you help SpongeBob build his famous pineapple abode?
Or just browse menu options at the Krusty Krab?
Or maybe you want to stand outside of Squidward's window and yell while he practices the clarinet?
The possibilities are endless (Jellyfishing net not included).
1.

Rick Sanchez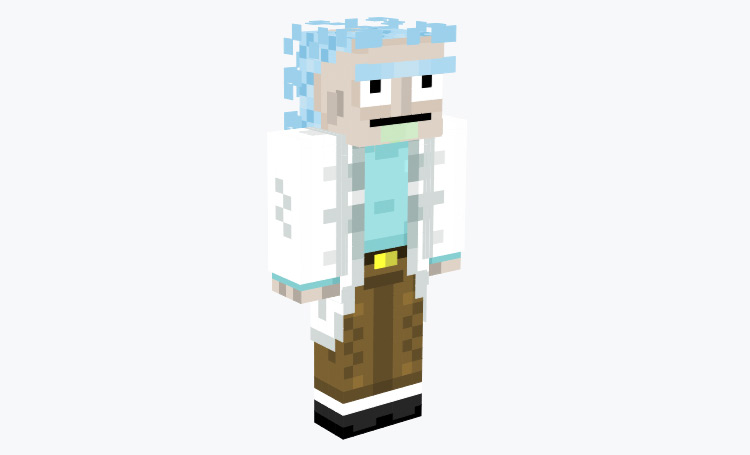 Wubba Lubba Dub Dub!
Here's your chance to get schwifty as the most beloved rambling, nihilistic grandpa in this dimension or any other, Rick Sanchez.
Whether it's just a quick 20 minute adventure in The Nether, or a full season of high concept sci-fi rigmarole, either way you'll be ready to show everyone what you've got in this classic skin – complete with bald spot and drool drip.
*Burp*
Browse:
Lists
Minecraft
Minecraft Skins
Video Games