Nikke: Goddess of Victory Wipe Out Guide (How To Use & Upgrade It)
This post may contain affiliate links. If you buy something we may get a small commission at no extra cost to you. (Learn more).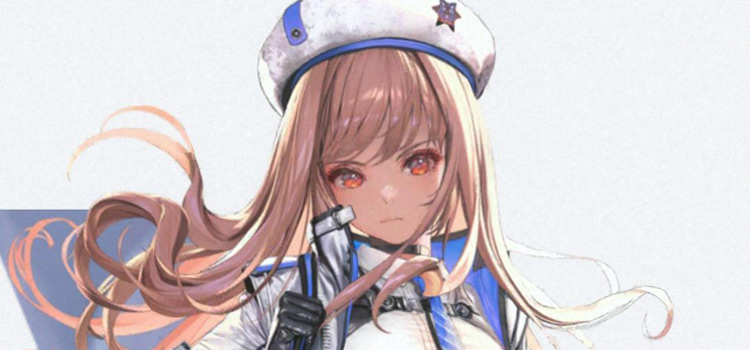 You can access the Wipe Out feature by simply clicking on the "Outpost Defense" button on your Lobby.
Using a Wipe Out gives you resources and materials that you usually get from Outpost Defense like Credits, Battle Data, or Core Dust – only you don't have to wait for it.
This guide will show you all the info you need to know about the Wipe Out feature – what it does, how to use it, how to get more rewards from it, and how often you should use it daily.
What is Wipe Out?
The Wipe Out feature can be accessed in the Outpost Defense, which is Nikke's version of an AFK or idle system.
You can use the Wipe Out feature a total of 11 times a day, with one attempt being free and the other ten attempts costing more and more gems every time you use them.
The Outpost Defense allows you to farm a set amount of account growth items every minute:
Credits
Core Dusts
Battle Data
Equipment Pieces
The Wipe Out feature allows you to bypass all the waiting you have to do to claim the rewards from your Outpost Defense.
Using it collects all the resources and materials you would have gained waiting for 120 minutes (2 hours) in the Outpost Defense with just one click!
For example, if you earn 1,000 Credits per minute with your Outpost Defense, you'll be able to claim up to 120,000 Credits in an instant by using Wipe Out. Neato!
How To Use Wipe Out (Step-By-Step)
To use the Wipe Out feature, go to your Lobby and click the "Outpost Defense" button located at the bottom-left part of the screen:
You will then be presented with your Outpost Defense page.
This page will show your Outpost Defense level, how many items you can farm per minute, the items you've farmed so far, and whether or not the Outpost Defense has reached its full capacity.
To proceed with using Wipe Out, click the "Wipe Out" button at the bottom-left corner of the Outpost Defense page:
Next, you'll see how many items you'll be able to farm with one Wipe Out and how many Wipe Out attempts you still have left on the current day.
To proceed, simply click the "Wipe Out" button once more:
And there you go – you can now use the Wipe Out feature whenever you want.
Tip: Be careful not to overdo it in a single day though, since any further Wipe Outs after your first one can cost you a lot of Gems.
My advice is to not spend more than 50 Gems in a Wipe Out per day – especially if you're a beginner with a low-level Outpost Defense.
How Many Wipe Out Attempts Should You Use Per Day?
While it is entirely your choice whether or not to use the Wipe Out feature more than once every day, I recommend not spending any Gems on it at all.
This goes double if you're a F2P player, since doing paid Wipe Out attempts is of considerably lower value than just saving your Gems for banner pulls or buying cost-effective items from the shop.
Now If you don't mind spending Gems as a P2W player, I would still advise not doing more than two paid Wipe Outs, as the cost-to-benefit ratio steeply declines the more Gems you spend here.
How To Increase Wipe Out Rewards
The only way to increase the number of items you get from your Wipe Out attempts is to increase the level of your Outpost Defense.
You can do that by clearing as many Campaign stages as you can.
For every 5 Campaign stages you clear, you gain +1 Outpost Defense level.
I highly recommend you get to the highest Outpost Defense level as soon as possible. That way you'll be able to farm a lot more resources from your Outpost Defense and Wipe Out attempts.
Browse:
Gacha Games
Video Games