30 Best Car Mods For GTA: San Andreas
This post may contain affiliate links. If you buy something we may get a small commission at no extra cost to you. (Learn more).
San Andreas is probably the most fondly remembered game in the GTA series. It is, without a doubt, one of the best games ever made.
This sheer fun factor, and some exciting scandals like the Hot Coffee Mod debacle, have made the game and its protagonist Carl "CJ" Johnson into widely recognizable pop culture references.
If you're one of those people who just can't get enough of the GTA: San Andreas, modding is a great way to keep the game fresh – and I don't mean the Hot Coffee Mod!
You can improve graphics, get better weapons, and overhaul the game's vehicles.
To save you a lot of time searching around the web, I've put together some of the most fantastic car mods available for GTA: San Andreas.
For a smoother experience, take the time to install the Improved Vehicle Features and Active Dash Panel mods too, as they're required by most of these cars by default.
30.

Tumbler Batmobile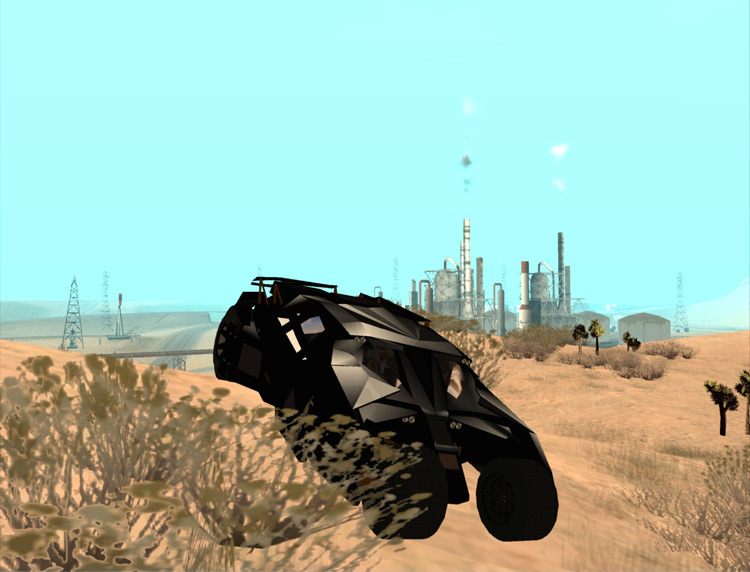 Our first entry pays homage to the Caped Crusader by bringing the Tumbler Batmobile from Christopher Nolan's Batman Begins, right to the streets of San Andreas.
Sure, it has a couple of bugs.
But this incredible model made from scratch by modder DieselGT will give you an entirely new way to explore urban areas and off-road.
A fortunate side-effect of the mod being relatively basic is that it matches vanilla San Andreas visually without the need to upgrade the game's graphics in any way.
29.

San Andreas Beta Vehicles V3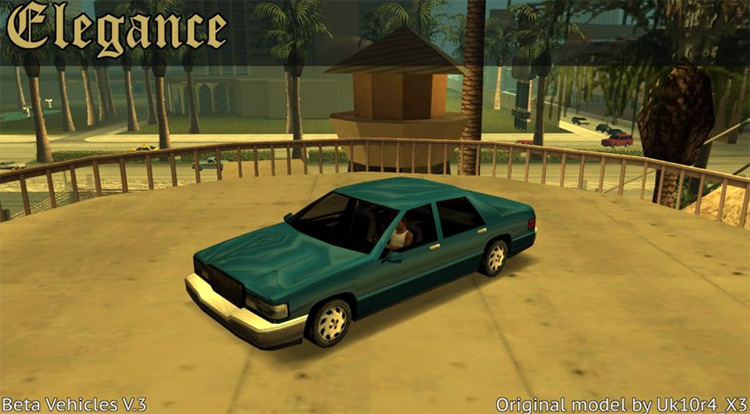 When it comes to Grand Theft Auto mods, a lot of effort is put into bringing back features seen in the game's beta testing stages, mostly hidden somewhere within the vanilla game's code.
This massive undertaking by modder Uk1-r4_x3 attempts to slowly bring back 125 vehicles by scouring the game's code for prototype cars, and then creatively completing them based on concept art and trailer footage.
So far, only 65 out of 125 vehicles have been replaced.
But it's still enough to keep you busy for a while as you marvel at what could have been.
28.

AMG H2 Hummer Limo
The H2 Hummer was produced from 2002 to 2009. And it has been one of the most recognizable signs of wealth worldwide for the last couple of decades.
It peaked in notoriety somewhere around the time San Andreas came out on PC, so it's no surprise that several mods brought the iconic yellow truck to CJ's garage.
I thought including a basic version of the H2 would be too easy.
So here's the three-times-as-long luxury limousine version to show people you're packing the Benjamins.
It comes in two versions, one with a driver so you can party in the back, and one without so you can ram this into incoming traffic yourself.
27.

GTA Vice City Cars
This VC Cars mod by HamX23 brings all the cars from Vice City right to San Andreas' streets, by replacing 72 vanilla cars with their closest counterpart.
Despite coming from San Andrea's predecessor, these cars blend into its art style surprisingly well.
Plus, you really can't beat that 80s charm.
26.

GTA LCS & VCS Cars
GTA: Liberty City Stories and Vice City Stories were two amazing prequel games that provided backstory and world-building to GTA III and Vice City.
Modder HamX23 continues their quest to open temporal rifts between GTA games by bringing 57 vehicles from both "Stories" into the classic San Andreas.
They may come from newer games in the franchise.
But the jump in graphics is moderate-enough that these slightly-fancier cars still look right at home in San Andreas without any graphics enhancements.
25.

Mafia Sport Pack
Illusion Softworks' 2002 game Mafia was one of GTA's main competitors at the time of release.
Almost 20 years later, tensions have died down.
And modder Automan commemorates the good old days with this pack of eight sports cars from the 1930s, taken straight from Mafia's files.
They'll replace the Elegy, Mesa, and Journey, among others, making it feel as if San Andreas is full of hot rod enthusiasts and – maybe – time travelers.
24.

Saints Row 3 Gang Vehicles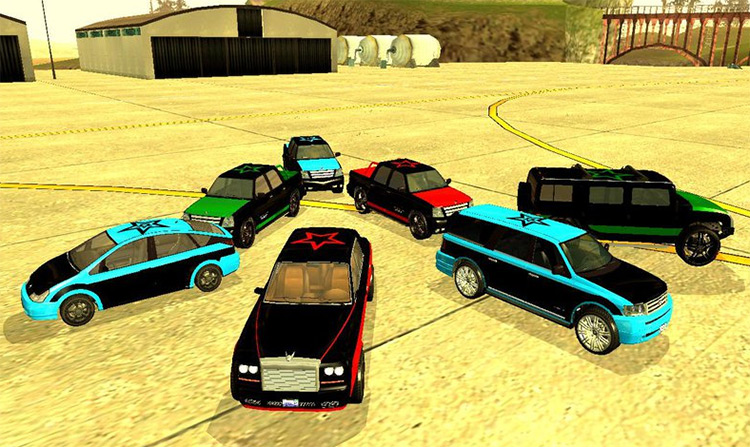 Continuing the trend of paying homage to worthy competitors comes the Saints Row 3 Gang Vehicles pack, based on Volition's 2011 Saints Row: The Third.
The pack includes sports cars, muscle cars, and trucks modeled after those used by SR3's iconic color-coded gangs – the Morningstar, the Luchadores, and the Deckers.
Every vehicle is precisely the same color as in the original game, and they even have the corresponding decals on the roof.
Keep in mind that, while not the most high-quality models around, these cars may look a bit out of place in an unmodded San Andreas. So consider giving the game a slight facelift.
23.

Lamborghini LM002 '86
If everything above seems like too much work, let me offer something that's 100% in line with the game's base aesthetic but still brings a lot of style to the table.
Most people know Lamborghini for their supercars, some of which we'll cover later on.
But they also make potent trucks like the LM002.
This San Andreas reproduction is built on top of the vanilla Patriot, but perfectly emulates the look of the LM002 thanks to its angular design.
Its polygon count may not be as high as some other entries in the list, but this lovely Lambo has everything you'd expect from a high-quality mod, such as custom handling, its own unique shadow, and realistic damage.
22.

GTA IV Cars
Released almost four years after San Andreas first saw the light of day, GTA IV brought massive upgrades in graphics, gameplay, and vehicles.
The GTA IV Cars mod from White8Man helps bring some of that progress back to San Andreas, by replacing over 30 vanilla cars with their closest GTA IV equivalent.
These include the Coquette, the Peyote, the Habanero, and more.
One of the best parts about this mod is that it won't slow your PC down, despite including notoriously superior models.
21.

Porsche Carrera GT
In my years of occasional GTA modding, I've noticed a strange lack of love for German car manufacturer Porsche.
Still, a bit of focused research will net you some worthy additions to your San Andreas garage – such as this Porsche Carrera GT.
This 2-seat beast will get damaged realistically by bullets and collisions, and every light on it is 100% functional.
The doors also open like they're supposed to, and both colors on the paint-job are customizable.
20.

Fast and Furious V3
It's impossible not to think about the Fast and Furious movie series whenever we're touching the topic of fast cars.
So why not bring some of those amazing machines to the streets of San Andreas?
This mod by Sharath Chandra brings together the most iconic cars from the first four Fast and Furious films, including unforgettable cruisers like Brian O'Conner's tuned Nissan Skyline R-34 and the Nissan Silvia S15 from Tokyo Drift.
They all have excellent custom handling and intricately modeled interiors, along with realistic damage and working lights.
19.

Dodge Charger SRT8 – LSPD Police Interceptor
Considering the insane supercars they'll have to go against after you're done modding San Andreas, it's only fair to give the local police department a bit of help.
The Los Santos Police Department comes to the rescue by lending them these Dodge Charger SRT-8 police interceptors, originally made for GTA V.
These cars have been a favorite of US law enforcement since around 2006, replacing the classic Ford Crown Victoria cruiser.
Seeing them in-game adds a new layer of realistic detail.
18.

GTA3 HD Vehicles Tri-Pack III
The first game to bring the GTA series to the third dimension was GTA III.
It's a favorite of players and modders alike, especially those who played it back when it was brand new.
Well modder OnePiece originally created the GTA3 HD Vehicles Tri-Pack as a coherent, all-encompassing upgrade of every car in the game.
Realizing these HD models would look amazing even in San Andreas, they ported it over.
Despite being made for a considerably older game, these HD vehicles are miles ahead of San Andreas' default cars and everything around them. A slight visual upgrade may be in order for a more cohesive experience, though.
17.

GTA V Vehicles
If you liked being able to port cars from GTA III to San Andreas, bringing the much-superior GTA V vehicles back from the future may be right up your alley too.
This comprehensive mod replaces over 100 cars with the best ones found in GTA V, completely overhauling traffic in San Andreas and making it feel more like its modern counterpart.
Considering the original Los Santos is part of the San Andreas map, this feels awfully appropriate.
In a way, it's a glimpse of the region's future!
16.

Chevrolet Camaro VR
I've always been a fan of the imposing, broad-shouldered figure of the Chevrolet Camaro.
And I think it's perfect for a practical and focused someone who knows how to get things done – like Carl "CJ" Johnson.
This Chevrolet Camaro VR is set to replace the Infernus, bringing a lot of personality to San Andreas' asphalt.
As expected from one of the most popular SA custom cars ever, everything is perfectly functional and well-animated – including the multiple sets of lights.
While the orange on black default paint-job is my favorite, both colors can be easily changed like you would with any other vehicle.
15.

Rocket Bunny Tuning Car Pack
If you spend some time checking the most popular mod sites hosting San Andreas custom cars, you'll bump into Rocket Bunny's creations at one point or another.
Rather than grabbing them one by one, I recommend this Rocket Bunny Tuning Car Pack.
Rocket Bunny is known for their well-made aerodynamic body kits, and this pack is focused on bringing you cars with robust tuning options.
Among others, it includes a Mazda MX-5 to replace the Comet, a Ford Mustang for the Alpha, and even a Nissan Silvia S13, like the one from Tokyo Drift which replaces the Blista Compact.
14.

BMW 750i E38
The BMW 750i E38 is far from a supercar.
But there's no denying the sheer realism provided by introducing a 100% normal, affordable car in such high-quality to your open-world urban sandbox.
Many cars meet those criteria, but this model has an elusive something that makes it look extra real.
It's either that, or I'm biased. Because it's one of my favorite BMW designs.
Even if you get bored with the "normal" look after a while, you can always take it to TransFenders and tune it to your liking.
Maybe paint it pink to switch things up?
13.

BMW M3 GTR E46
If you like BMWs but fail to see the appeal of the regular-old 750i E38, then perhaps this more modern beast will pique your interest.
The original model for the BMW M3 GTR E46 comes from NFS: Most Wanted (2012), where the car enjoys a lot of screentime – to which it owes a lot of its popularity.
The car features two customizable colors, realistic damage, and an intricate lighting system that works like it would in real life.
It's recommended to use it with an ENB, but it looks fine without it.
12.

Koenigsegg One 2014
For something considerably higher in price, I'd suggest the 2014 Koenigsegg One, promoted by the Swedish company as the world's first "megacar".
It's called the "One:1" because of its 1:1 horsepower to weight ratio, a "dream" equation that was previously thought impossible for road-legal cars.
None of this has any bearing on your game, considering its physics are simulated.
But it certainly makes me excited to try this bad boy out in San Andreas.
The Koenigsegg One comes with working scissor doors and steering wheel. Even the wipers work!
11.

Lamborghini Reventón – Speed Enforcer Edition
When I first saw the police car version of the Lamborghini Reventón in NFS: Hot Pursuit, I fell in love instantly.
This isn't the same model, but it keeps the same menacing angles that let wrongdoers know they won't get away from the law.
Like an arrow of justice flying over the asphalt, this custom cop car will finally give San Andreas law enforcement a chance against – well, you.
10.

Idolm@ster Itasha Pack Project
As you probably know, Japanese anime fans rarely have any chill.
And whatever they're interested in, they take it to the next level.
As it happens, there's a pretty significant interception between anime fans and car owners, leading to the rise of the "Itasha," which are heavily decorated cars featuring cute anime girls and the like.
The Idolm@ster Itasha Project Pack brings many such vehicles into San Andreas to show your support for any of the show's adorable idols from the comfort of your digital vehicle – and without ruining your real car.
9.

Nissan GTR EGOIST
Released in 2012, the Nissan GT-R EGOIST was described by the Japanese house as the ultimate GT-R, with particular attention paid to the interior for a luxurious experience.
Mod developer Sankalol decided to pay as much attention to the interior in his mod as Nissan did when designing the GT-R.
To achieve this, they took parts from the NFS: Shift 2 and Forza Motorsport 4 models of the car. That's dedication.
The result is a beautiful vehicle with a working, intricately detailed dashboard and a custom steering wheel that'll make any Nissan fan lose their cool quicker than this car reaches 100mph – and that's fast!
8.

Bugatti Veyron 16.4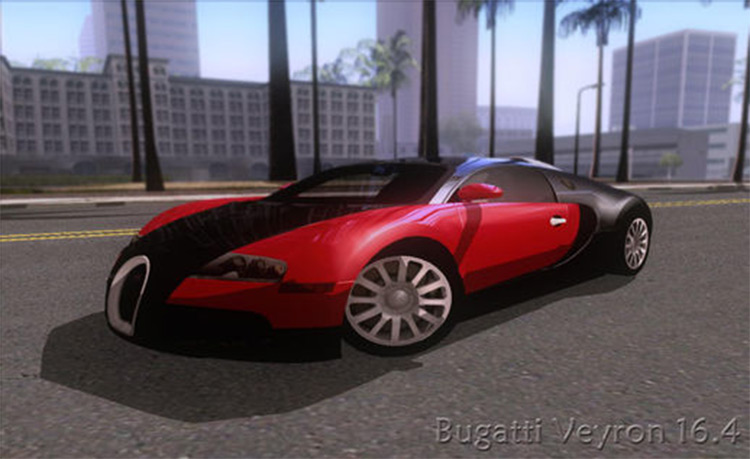 Named after famed racing driver Pierre Veyron, this absolute beast of a mid-engine supercar is one of the most desirable vehicles in the whole wide world.
I may never be able to afford it.
But I can at least gift it to my good friend CJ to ride all across the San Andreas state.
This mod by FanFanD is the best-looking Bugatti Veyron I could find that remained low-spec PC friendly, without sacrificing HQ staples like working lights, custom handling, and its own unique shadow.
7.

Bugatti Veyron for the SFPD
If you want your police chases to remain a challenge after replacing every single vehicle in the game with a multi-million dollar supercar, I have just the thing for you.
This version of the Bugatti Veyron was specially-designed for law enforcement use in the San Andreas state, featuring a reinforced chassis and ram-safe front bumper.
Thanks to this mod by Damien Morgan, the San Andreas state joins Dubai as the only places in the world where the police are driving the fastest road-safe supercar ever made.
6.

Lamborghini Aventador LP700-4 RENM Tuning
I remember my friends and me losing it over the brand-new Lamborghini Aventador back when it was released in 2011.
If you'd told me back then that I'd be able to drive it in the classic GTA: San Andreas, I'd have laughed it off as the ramblings of a madman.
Now thanks to modder ALL3X, that's exactly what I'm doing.
This model was originally taken from Forza Motorsport 4, and it's as detailed as you'd expect.
5.

Chevrolet Camaro SS 2010 – Anti-Zombie Edition
Every GTA game has at least one competent zombie apocalypse conversion mod.
And San Andreas is no exception.
Something awesome that's sure to help you survive the undead is this menacing Anti-Zombie Chevrolet Camaro, equipped with a bad-ass spiked front bumper that'll take care of hordes of zombies like a lawnmower takes care of grass blades.
The original model is taken from Forza Motorsport 4, but the anti-zombie modifications are all the work of modder WhiteAnGel.
4.

BMW M4 F82 Liberty Walk 2015
Liberty Walk has become one of the most recognizable names in the world of car tuning.
And getting one of their cars in San Andreas is a real treat.
The original model is taken from the mobile game NFS No Limits.
This mod by the NB7 Project also includes a Monster Energy decal paint-job that you'll either love or hate depending on your tastes in canned energy.
The interiors aren't all that detailed, but the beautiful external details – especially those on the tires and rims – make up for it in spades.
3.

Ferrari LaFerrari 2014
The Ferrari LaFerrari (literally "The Ferrari") was the Italian house's first hybrid car, reducing its fuel consumption and CO2 emissions by a whopping 40%.
While our more conservative readers might equate "hybrid" with "boring", that couldn't be further from the truth. This car remains just as powerful and seductive as its fossil-based counterparts.
Getting a hold of one of these in real life is nigh-impossible for the 99% of people.
But this mod from TeamNE96 will show you why they called it "The Ferrari".
2.

Lamborghini Veneno LP750-4
Back when it was first announced in 2013's Geneva Motor Show, the Lamborghini Veneno's futuristic design was a bit too much for the general public.
I mean, it does look more like a Hot Wheels vehicle rather than a real car.
Still, as time went on, we all warmed up to the angular, almost cyberpunk supercar.
This mod by creator Yuki does the Veneno justice with incredible attention to detail.
You'll notice it on the sophisticated lighting devices, the fantastic custom handling, and lifelike animations.
1.

Bugatti Veyron 16.4 Super Sport (World Record Edition)
You thought you'd heard the last of the Bugatti Veyron, and you were wrong.
In July 2010, official Bugatti test driver Pierre Henri Raphanel used the Bugatti Veyron Super Sport to break the world record for the fastest road-legal production vehicle by achieving an average maximum speed of over 430km/h.
While the regular BVSS is capped at 415km/h to keep the tires from bursting at such extreme speeds, five World Record Edition cars were made without the cap to commemorate the occasion.
This is that car – or at least looks like it.
FanFanD's custom vehicle mod features the iconic exposed carbon body with orange highlights and rims. It's basically everything you'd want to be in while you're speeding away from whatever wanted level you've accrued.
Browse:
Grand Theft Auto
Grand Theft Auto: San Andreas
Lists
Video Games