20 Best GTA: Vice City Car Mods For Custom Wheels
This post may contain affiliate links. If you buy something we may get a small commission at no extra cost to you. (Learn more).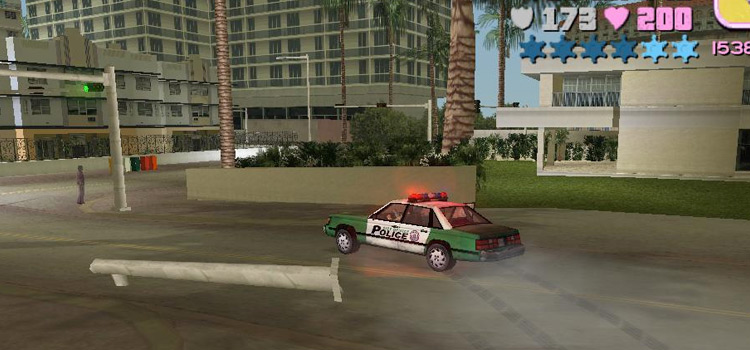 Vice City improved on almost every aspect of GTA3. It gave the formula a unique twist with an 80s-inspired aesthetic that sets it apart from every other game in the series.
Few things move people as much as nostalgia. And fans of Vice City are sure to keep playing it for years to come.
A great way to keep the game fresh is by installing mods, and the most exciting part of modding for most GTA games is adding new vehicles to overhaul.
Here I'll rank 20 of the very best car mods available for Vice City. Granted there are plenty more available, but this should definitely get you started on the right foot!
Just make sure you've installed the CLEO Library, Maxo's Vehicle Loader and the Dmagic1 Wheel Mod before trying these out. Or they might not work as intended.
20.

Batmobile
If there's something that never goes out of style, it's the Batmobile.
You don't even have to be a fan of the Caped Crusader to find his ridiculous bat-themed car cool.
And few designs are more iconic than the one from the 1989 Batman film.
Tim Burton directed the film, so it should come as no surprise that this Batmobile looks like a baroque, jet-propelled funeral hearse with bat wings.
This mod by Alex1235 will let you drive the iconic vehicle through the streets of Vice City, committing crime rather than fighting it.
19.

True Vehicle Car Pack
Rockstar has always made it a point not to use real car brands in their games.
It's expensive, and it limits their creative freedom.
Lucky for us, modders are not subject to such corporate issues.
Ilya Kostigov's True Vehicle Car Pack attempts to make Vice City a bit more like the real 80s Miami by replacing eight different cars with their closest real-world equivalent.
Hot rods, vans, and even a Delorean are some of the awesome cars featured in this mod.
18.

San Andreas Cars
GTA: San Andreas is probably the single most well-loved game in the entire series. And it's considered by many to be one of the best games ever made.
If you find yourself among the hardcore San Andreas fans, this collection of cars ported straight from the 2005 PC version by modder ALMOST610 will pique your interest.
It features some of the most iconic vehicles in the game including the Turismo, the Infernus, and the Cheetah.
There are also direct links to each of the cars if you don't want the entire pack.
17.

Liberty City Stories Vehicles
Another appealing option would be this mod by MAJEST1C_R3, which replaces every car in the game with their GTA: Liberty City Stories counterparts.
Considering it came out a full three years after Vice City, it's no wonder the car models are of somewhat higher quality.
Still, it's a small-enough difference that you can get away with using these cars without so much as getting HD textures for your game.
Authentic!
While most of our entries focus primarily on cars, this mod also brings over the bikes, boats, and aircrafts from Liberty City Stories.
16.

Vice City Stories Vehicles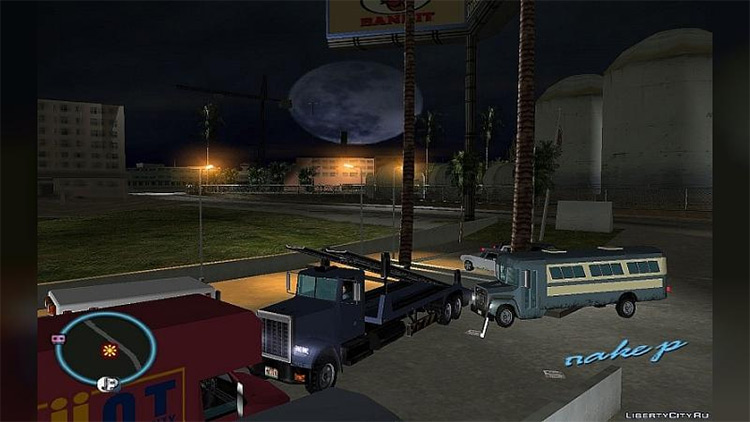 If you liked our previous mod but aren't sure whether cars from Liberty City would fit the Miami-like atmosphere, get Vice City Stories Vehicles by creator 1Hellen.
This should be a quintessential mod for any VC fan.
Since Vice City Stories is a prequel set a short time before the original Vice City, you don't have to worry about these cars looking too recent for the 80s.
And like the previous entry, this also includes vehicles such as bikes, helicopters, and even boats.
Just keep in mind, Tommy doesn't know how to swim. So enter the water at your own risk.
15.

GTA IV Vehicles
If you're not especially worried about cars fitting the atmosphere, or even the graphical style of Vice City, you can take it a step further and introduce vehicles from 2008's GTA IV.
This mod by ToyGT is actually pretty impressive. Rather than using ported models, these were made from scratch to resemble the original GTA IV cars.
Serious work went into this mod pack!
While this was initially done for a San Andreas mod, this Vice City version should work just as well.
14.

Saints Row: The Third Cars (for VC)
The Saints Row franchise has never hidden the fact that it's a GTA clone.
Still, developer Volition has been able to set the series apart with a lot more wackinessand its own personality, making it into a worthy rival.
This mod by Xam_xam brings a bit of that wacky style to your Vice City game by porting 25 of the most iconic vehicles in Saints Row: The Third.
It includes the Halberd, the Emu, the fantastic and stylish Attrazione, plus more.
13.

Vice City Beta Collection
If honoring the competition seems like betrayal, I've got something sure to make your GTA fanboy heart skip a bit.
Modder ALMOST610 has been hard at work for years re-building cars from Vice City's beta version by scouring promotional material, concept art, and even trailers for information.
The result is a wealth of unique cars with a distinct Vice City aesthetic, giving us a glimpse into what could have been, while also refreshing the game a bit.
If you dig beta/alpha content from games, this is a must-have mod.
12.

Hummer H3 SUV FBI
Car packs are extremely convenient.
But some of the most amazing cars for Vice City have to be dug up individually.
This lightly-armored version of the Hummer H3 SUV was made by Raven54 to replace the vanilla FBI Rancher.
With this beast of a vehicle on the move, even Tommy Vercetti will have to keep an eye on the rearview mirror.
It may not be the fastest car around. But good luck surviving getting rammed by one of these heavy-hitters.
11.

Lamborghini Countach LP5000 QV TT
The Lamborghini brand is a staple of modern supercars and GTA mods alike.
And none could be more appropriate for Vice City's 80s aesthetic as the classic Countach.
The Countach was produced from 1974 to 1990 and is credited with popularizing the angular "Italian Wedge" design.
If there's going to be a Lambo in the 80s Miami-themed Vice City, it has to be this one.
Despite being an older model, this mod is still just as detailed as you'd expect. It also has custom collision parameters, working front and rear lights, and a sculpted 3D engine.
10.

Lamborghini Veneno
Fast-forward to 2013 and you'll find the Lamborghini Veneno, one of the most daring, unusual designs in the Italian manufacturer's roster.
In all my years as a car aficionado, I've never seen a car that resembles a Hot Wheels design and somehow still looks cool in real life.
Elon Musk wishes he had designed this cyberpunk-looking beast!
This mod by creator IVIC675 is intricately detailed, allowing us to appreciate the most appealing aspects of the car in its full glory.
9.

Fixed XBOX Vehicles
Compared to console owners, PC GTA players of the early 2000s always got the short end of the stick when it came to gameplay and graphics.
One of the most frustrating aspects was not having access to superior-looking vehicles.
Well this mod by Mr.Finger finally solves that age-old problem by porting the cars from Vice City's enhanced Xbox version back to PC.
Not only that, but it includes fixed versions of some previously bugged vehicles – hence the mod's name.
8.

GTA3 HD Vehicles Tri-Pack III
I first found out about OnePiece's GTA3 HD Vehicles Tri-Pack while researching mods for GTA III.
I'm happy to share that the mod works for Vice City as well. And you'll love it.
This pack features enough HD versions of GTA3 vehicles to replace every single one in Vice City.
These models were hand-picked to look coherent among themselves, giving this GTA mod the cohesiveness we'd expect from an official expansion. Which this is not, but damn it looks like one!
Just keep in mind that the pack includes a pair of extra mods meant to work on GTA3, such as an HD version of protagonist Claude, which you'll have to remove for it to work.
7.

Audi R8 V10 TT Black Revel
If I were given a choice of what car I want to drive during my everyday life, I'd probably go for an Audi – and the Audi R8 V10 Twin Turbo is among the German brand's most powerful cars.
This incredible vehicle is hiding the same horsepower as a Lamborghini Huracán under its considerably less avant-garde appearance.
If you want to drive a supercar without everyone in Vice City finding out, this is the one.
This mod by creator Neflection does the real car justice by porting the most detailed model available – courtesy of Forza Motorsport 3 – and outfitting it with custom handling and realistically-damageable parts.
6.

Porsche Carrera GT Police
Pitting supercars against the regular Vice City Police Department cruisers is too unfair to remain fun.
And this mod by Armin is a great way to balance things out.
The Porsche Carrera GT may not be the newest or most powerful car in this list.
But a squad of these babies could easily outmaneuver any criminal who's not also a race driver.
5.

Lamborghini Gallardo XION PATROL
Another powerful option to supercharge the VCPD is this Lamborghini Gallardo patrol car by modder XION.
Back in 2014, the Los Angeles Police Department made the news after introducing a Lamborghini Gallardo patrol car.
It was only used for charity events and the like, but that doesn't mean the VCPD has to keep their cop supercars parked too.
If you've got several supercars and a heavily-modded Vice City, there's no reason not to add this one to your collection.
4.

80s Atmosphere Vehicles Pack
Among all of the Vice City vehicle packs you can find online, few are as appropriate for the 80s Miami aesthetics as this one by modder EllieGrimes.
As its name suggests, this mod will replace every car in Vice City with a high-quality model of a real car.
Specifically one you could've seen around Miami back in the 80s.
It also modifies bikes and trucks in much the same way.
Sure, not all of these new cars have the same quality standards. But you can weed out the outliers one by one later.
3.

Handling Overhaul
This mod by the Cerbera Project may not add any cars into the game.
But it's definitely a must for any automobile enthusiast playing this classic game.
Car controls and handling in the PC release of Vice City was haphazardly ported from the PS2 version, leading to several uncomfortable consequences.
A prime example is how a car's wheels will lock instantly whenever you press the brake command on your keyboard.
This mod fixes that, along with several other wonky aspects of handling.
2.

Lamborghini Huracán Performante Spyder
The Lamborghini Huracán Performante Spyder is the most potent Spyder-type car in the entire Huracán family of vehicles. And now you can drive it in Vice City!
This incredibly detailed mod was initially ported to San Andreas, and then adapted to the older Vice City engine by modder Mr. Rant.
As expected, the model features functional doors, working lights, and custom collision – along with realistic damage on all car parts.
1.

Bugatti Veyron 16.4
The Bugatti Veyron 16.4 SS is famous for holding the title of the Fastest Production Vehicle of all time, which it took from the SSC Ultimate Aero TT back in 2010.
This isn't the SS, but it's the highest-quality Bugatti Veyron available for Vice City.
It counts over 80,000 polygons on its intricately detailed body, which includes a fully-modeled 3D engine so you can show it off to… NPCs?
If you're running a modded version of Vice City with good-enough graphics to make this supercar feel at home, you'll want to try it out right now.
Browse:
Grand Theft Auto
Grand Theft Auto: Vice City
Lists
Video Games