15 Best Inspiring & Motivational Manga Worth Reading
This post may contain affiliate links. If you buy something we may get a small commission at no extra cost to you. (Learn more).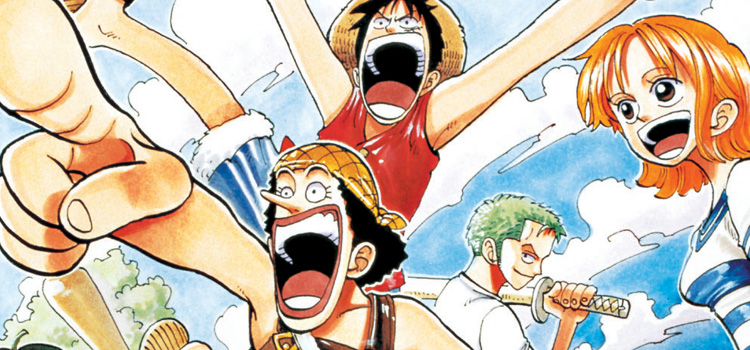 The past few years aren't exactly what I'd call motivating.
It's pretty easy to lose your drive with everything that's happening.
A good way to escape the mass of dejection, other than burrowing yourself, is binge reading some great inspirational manga.
I did the legwork here and rounded up some of the best titles that are inspiring, all in different senses of the word. Hopefully this list will at least spur something in you.
15.

Silver Pole Flowers
The story tells the story of Hana, a girl following her mother's footsteps. However, her mother's story is nowhere near happy.
She's shunned and shamed by both her family and strangers alike, for simply being a pole dancer.
This forces Hana to perform while wearing a veil to hide her identity.
The series can be a bit heavy at times, as the whole premise revolves around breaking society's stigma and false expectations.
However, that's also what makes it inspirational. The protagonist continues to pursue her passion regardless of what everybody else has to say.
14.

Sakurasou no Pet na Kanojo
Being plunged into a group of what seemed like superior beings is something a lot of people can probably relate to.
When the protagonist gets sent to a dormitory for problematic students and gets assigned to take care of a genius artist without common sense, he realizes how average of a human he truly is.
Tackling inferiority complex, self-growth, and finding one's own path in life, Sakurasou no Pet na Kanojo offers a funny yet entertaining story.
13.

Great Teacher Onizuka
Deemed as a classic, Great Teacher Onizuka is a humorous masterpiece with a lot of stupid but funny antics.
But we won't be talking about Onizuka for this list.
The series has a class full of problematic students, and it's hard not to find a character to relate to.
From family problems, juvenility, and even financial dilemmas, Great Teacher Onizuka tackled a varied set of common issues.
On that note, it also features many different ways that these characters develop.
12.

Blue Giant
Following the story of a high school student dead set on chasing his passion, Blue Giant shows how stubbornness can go a long way.
The beauty of Jazz and the smoothness of saxophone is an interesting combination that's hard to look away from.
Despite the lack of music or color in manga, Blue Giant still manages to somehow bring out the joyful & colorful world of being a musician.
Although getting the full support of family and friends is a bit rare when it comes to pursuing music IRL, this series gives a peek of how nice things can be when they go right.
11.

Kokou no Hito
It's not every day that you see a manga about unusual sports.
Yet here we are!
Muddled with a mysterious past, Buntarou Mori transfers to a new school in the country. There, he realizes that he has an innate talent for mountain climbing.
Kokou no Hito does a pretty great job explaining mountain climbing to a layman, which is me, while hooking him to read more about it.
This series, however, is more than just climbing some humongous walls and mountains. It also does a pretty great job representing the comfort of isolation.
10.

Eyeshield 21
Another classic on the list, Eyeshield 21 is one of the sports manga that has personally influenced my ideals.
Even though he's merely dragged into a heavily physical sport, Sena Kobayakawa pushed through to better himself.
He spent hours training his body and ingraining tactics into his mind.
He even went through the deadly Death March to reach new heights.
Partnered with senseless comedy, Eyeshield 21 has a good balance between serious, funny, and motivational.
9.

Machida-kun no Sekai (The world of Machida-kun)
Machida-kun no Sekai offers a surprisingly complicated type of inspiration.
The titular protagonist is an average(below average at some points) person, but he's liked by his family, friends, and classmates.
The thing is, he doesn't do anything extraordinary.
He's a simple guy without any superpowers. He's just naturally kind and helpful.
No matter how plain and ordinary common interactions seem, this series manages to make it interesting, while adding some sort of moral at the end.
8.

Haikyuu!!
Haikyuu!! is one of my favorite sports manga for some damn good reasons.
Despite not having proper equipment, a team, or training, Hinata still pushes through doing what he wants to do.
Haikyuu!!'s plot and art are top notch, and even the pacing is perfect.
It tells Hinata's journey and highlights how he improved along the way. And not just him. Even the other characters grew in both skill and personality.
Like Great Teacher Onizuka, Haikyuu!! has a varied set of relatable characters. But in Haikyuu!!, they're the good kind of relatable.
7.

Bakuman
A quick trivia lesson:
Bakuman's illustrator, Takeshi Obata, and its writer Tsugumi Ohba, are also Death Note's illustrator and writer, respectively.
Bakuman is another renowned classic tackling the process of creating manga.
From conceptualization, pitching, and even to weekly meetings, this series vividly shows the manga industry in an entirely different view.
Since the protagonists are a pair of high school students who went head-on chasing their dreams of being mangakas, there's huge room for improvement for both of them.
And Bakuman takes its time showing it.
6.

Days
Similar to Eyeshield 21, the protagonist of this series also gets dragged into an unknown world of sports after one fateful encounter.
When weak and timid Tsukushi Tsukamoto is invited to play a game of futsal, he falls in love with soccer.
But soccer, like most team sports, isn't something you can be good at overnight.
Tsukamoto works hard for it enough to be part of the starting lineup of one of the powerhouse schools. Even so, his dedication and passion to get better never fades, and he continues to run no matter what.
5.

Gin no Saji (Silver Spoon)
Who says the countryside is a boring place?
Well, a lot of people, but I wholeheartedly disagree.
Silver Spoon features the countryside in its full glory.
It has all things farming, and a hefty amount of comedy.
The story starts when the protagonist caves in from parental pressure and decides to go into an agricultural high school instead. As a person without a dream, he suddenly finds himself surrounded by an entire group of farming specialists.
As he learns more about farming and faces a lot of hardships, he discovers more about himself and what he truly wishes to pursue in life.
4.

Koe no Katachi (A Silent Voice)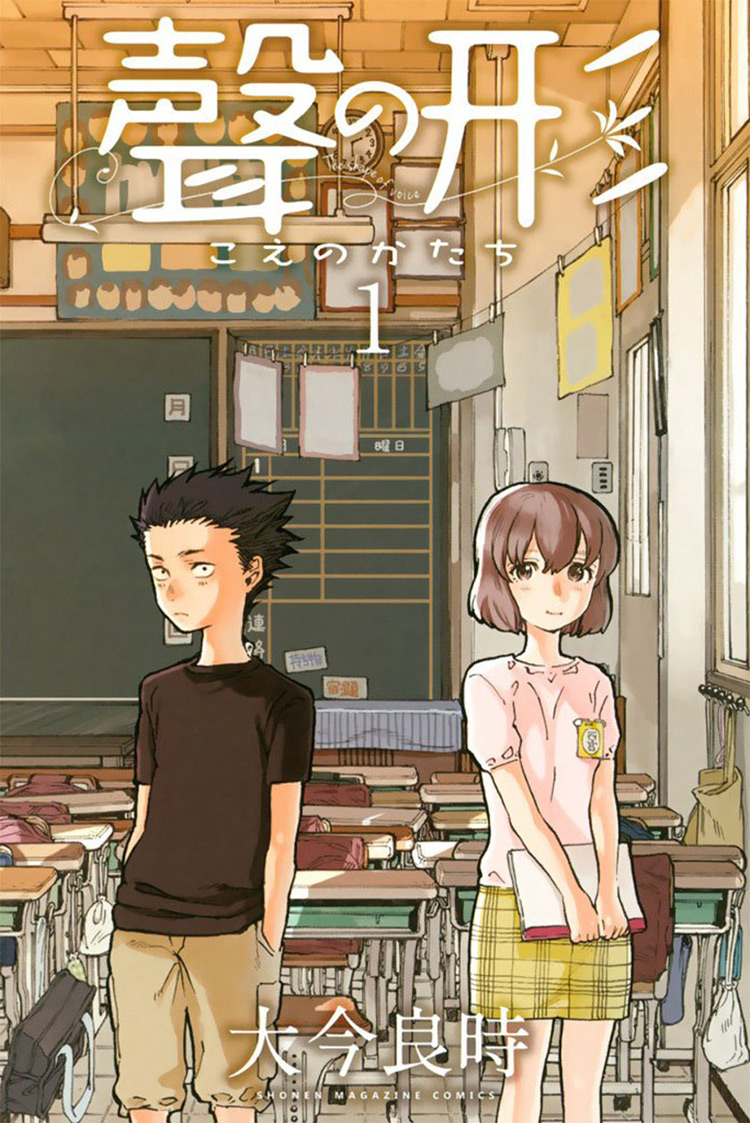 A lot is probably familiar with Koe no Katachi after its blockbuster movie hit the big screen.
The story revolves around a deaf girl that is being bullied by a boy.
However, things have taken a sharp turn for the worst when the girl transferred schools.
Her bully becomes the victim of bullying.
Trying to redeem himself, the boy has searched and found the girl five years later.
All of that happens in just the first chapter.
Koe no Katachi's depiction of deafness, as well as how society reacts to it, is spot on.
And the characters' emotions, development, and reactions are also very real.
3.

Iris Zero
We're in a world where superpowers called "irises" exist.
Tooru Mizushima, someone who doesn't have an iris, just wants to live on the sidelines.
His minimal exposure policy gets threatened when the most famous girl in school approaches him for a favor.
As much as it sounds like a fighting manga, Iris Zero is actually about solving problems with a good mixture of romance and humor.
Despite the lack of iris, Tooru still manages to solve one problem after another with some help from his friends.
2.

Blue Period
Blue Period revolves around Yatora Yaguchi, a high school student who finds his normal life boring.
Just like the other entries of this list, his life changed after one fateful day.
He realizes he has a passion for art after doing one assignment.
But to become good at art, you need either innate artistic talent, a lot of practice, or both.
Yatora has neither.
He's so average that even he has acknowledged his averageness. Still, that doesn't stop him from chasing his newly realized dream.
The biggest takeaway in this series is that no matter how average you might be, you'll get better after tons of practice!
1.

One Piece
One Piece is a personal favorite.
The Strawhat Pirates' long journey has influenced my personal life and helped shape my personal belief.
The series' art isn't particularly exceptional during the initial chapters. But it has exponentially grown after decades of serialization.
The best thing I like about One Piece is how each character holds and lives unto a single belief.
Luffy ensures that none of his friends get hurt, while Sanji is adamant about not wasting a single crumb of food.
Also, One Piece recently reached its 1000th chapter, so it's a treasure chest waiting to be opened (if you haven't opened it yet).
Browse:
Japanese Culture
Lists
Manga