100+ Good Nickname Ideas For Magikarp
This post may contain affiliate links. If you buy something we may get a small commission at no extra cost to you. (Learn more).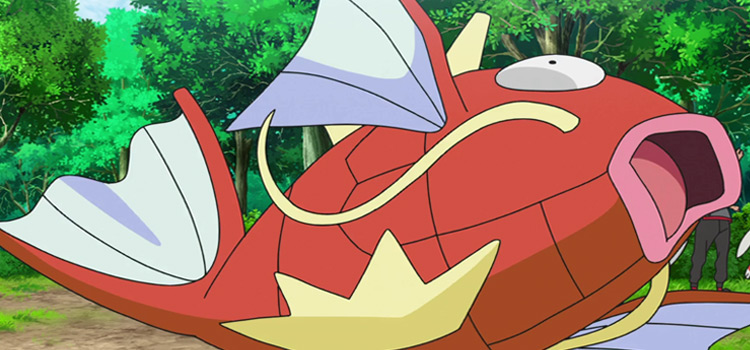 If you went out and caught yourself a Magikarp, it's probably because you want a Gyarados. Or maybe you're doing an insane kaizo run with a team of 6 Magikarp.
Either way, you're here cause you want some cool (or funny) nicknames for your new scaly friend.
We already have a list of Gyarados nicknames, but since these two Pokémon are just so different from each other (oddly enough), it just makes sense to separate the lists.
But no matter what you're doing with your new karp-y friend, there's bound to be some names in here that you'll like.
Nemo
Karpout
Flounder
Fabufish
Tangerine
Mr. Fish
Mira
Titon
Mango
Marge
Deux
KarpeDiem
Wimpy
Sunny D
Wuss
Alfredo
Karpy Jr
Lunch
Gohan
Magi
God
Gravy
Dr Who
Karpital
Confused
Forgettable
Blop
James
Jeffery
Marbles
Booster
Osmosis
Karpington
Magikuno
Pointless
Pew
Krillin
Chef
Kaizo
Gary
Feeder
Swim Shady
Sheldon
Bales
Nuzzie
Washer
Slim Jim
Legato
BoldnBrash
Genji
Caboos
Diggum
Gold
Jenga
Obtuse
Flint
Walmart
Karpdashian
Cleft
Mercury
Bait
Bonanza
Rapture
DeeDee
Zippo
Olive Oil
Tosser
Splasher
Fieldgoal
Evolver
LittleMan
Orang
Cindarella
Jekyll
Triscuit
Waterwings
Freshie
Spanker
Facepalm
Basil
Waterfish
Zelda
Phog
Nerd
Fighter
Neville
H2Owned
Snickers
Wheezy
BiggieSmalls
Digimon
Cornelius
Colgate
Flopper
Fluffy
Chlorine
Shocker
Goalie
QB
Teriyaki
Hyperion
Dripper
Browse:
Lists
Pokémon
Video Games