Best Minecraft Bodybuilder & Muscle Skins (All Free To Download)
This post may contain affiliate links. If you buy something we may get a small commission at no extra cost to you. (Learn more).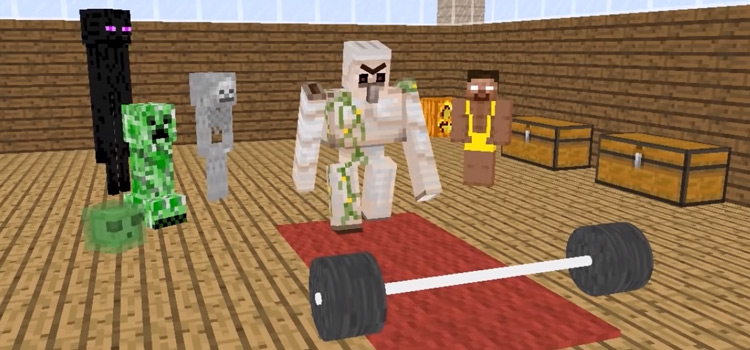 It's somewhat strange to think about, but we've all grown up in the heyday of musclemen and bodybuilders.
100 years ago, people didn't have the nutrition, the free time, or the sports science to become nearly as huge as the legends like Arnold Schwarzenegger or Flex Wheeler. Nowadays you can head into any gym and you'll find dozens of people getting pumped to the max.
Welcome to a list of some of the coolest bodybuilding-styled skins that the Minecraft community has forged to date.
1.

Muscle Steve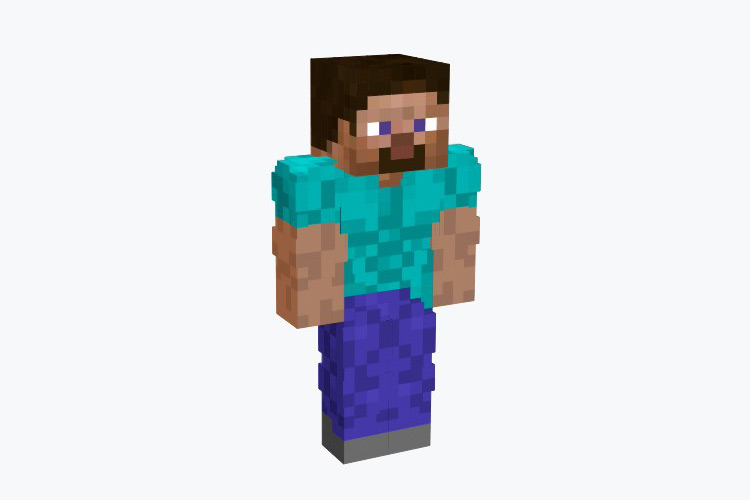 If you've read this far and haven't been convinced, I don't know how to help you.
How anyone could take a look at this uber muscular Steve and do anything but download it on the spot is completely beyond me.
I mean, creator TheDimaX made Steve so big the muscles are popping through his jeans. His shirt's even untucked! That's how you know it's legit.
2.

Default Muscle Alex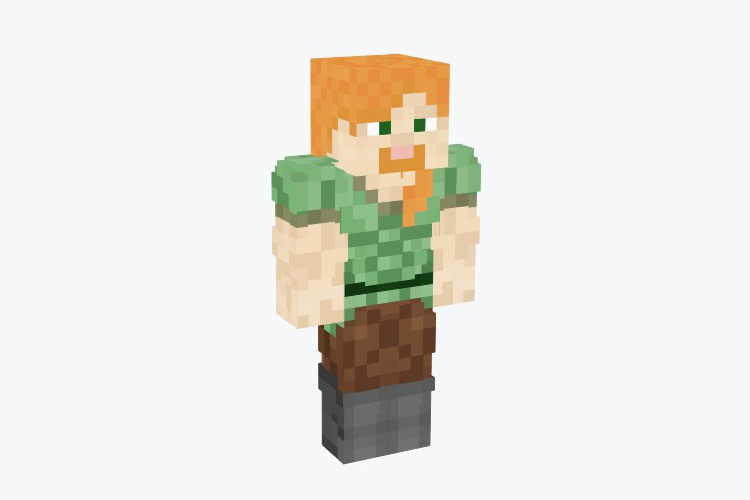 Alex has been too frequently ignored or overlooked as a default skin.
Seriously, look at the definition in those arms, the abs, the everything.
It's hard to believe a PC with that level of swole could possibly be slept on.
No longer, I say. I hereby declare that jacked, default Alex will overtake Steve as the triumphant base skin for Minecraft.
3.

Derik Helmoff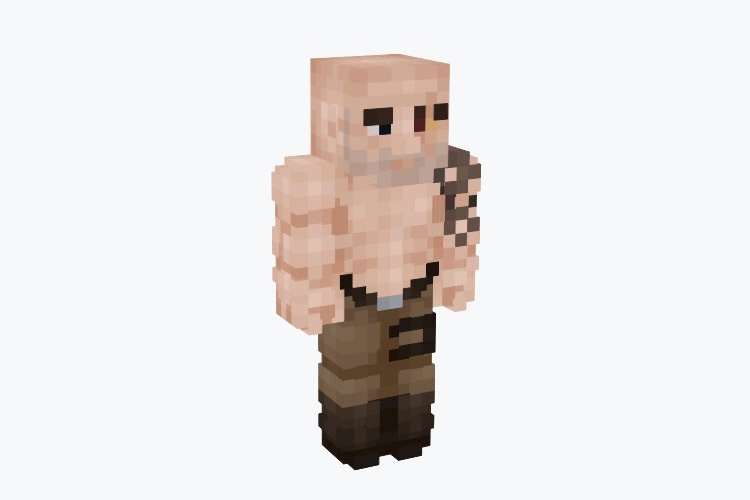 Who is Derik Helmoff, you ask?
Well, I'm not really sure. All I know is that skinmaker Thesatuan created this apocalypse themed skin with the goal of making it unquestionably hot.
Beauty is in the eye of the beholder, but I have to admit, the skin certainly does look good.
4.

Buff Duck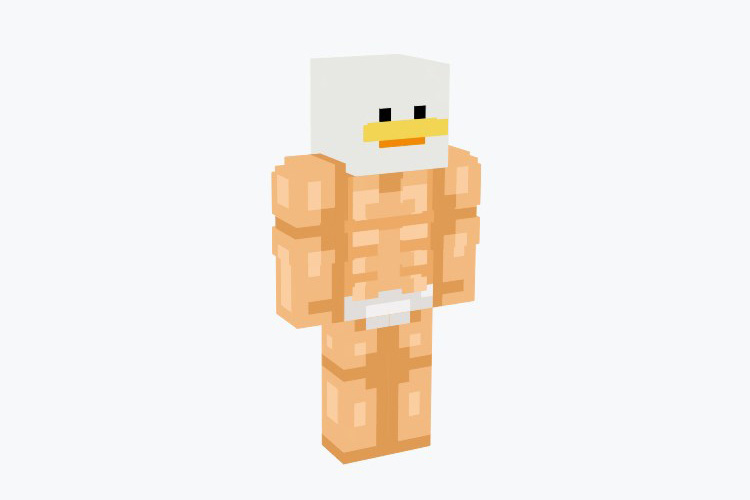 Buff Duck might be my new favorite thing. Period.
Just the sound of it – buff, duck. It's so amazing.
This is what the Internet was created for. Not for easy access to information of all sorts, but to swoon over incredibly muscular human-duck hybrids in a video game.
5.

Creeper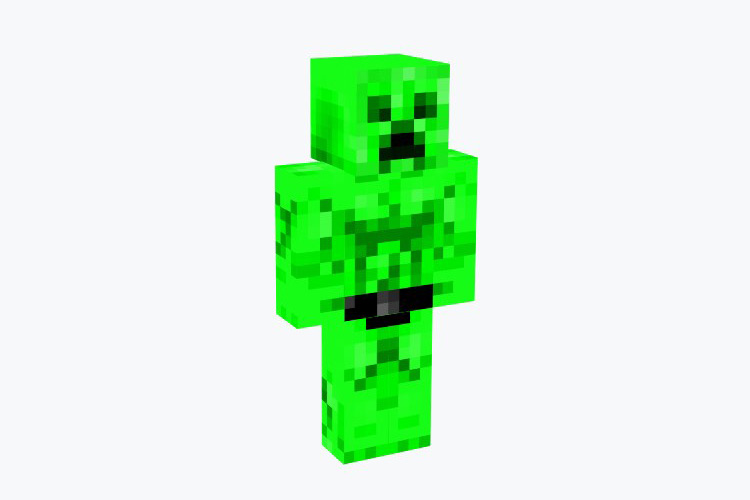 Creepers are already the nightmare spawn of the Minecraft world.
They're nearly silent alien creatures that creep up on you and explode.
If one of them were to sneak up on me looking this shredded, it wouldn't even need to explode. That'd be the end of me right then and there.
6.

Long Nose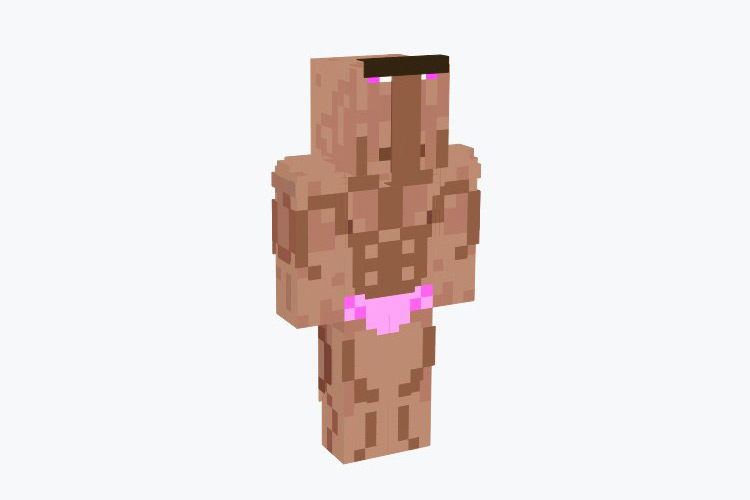 When you exercise, all of your muscles grow stronger and bigger to be able to lift more and be more effective.
Who's to say the nose isn't a muscle?
7.

Phil Heath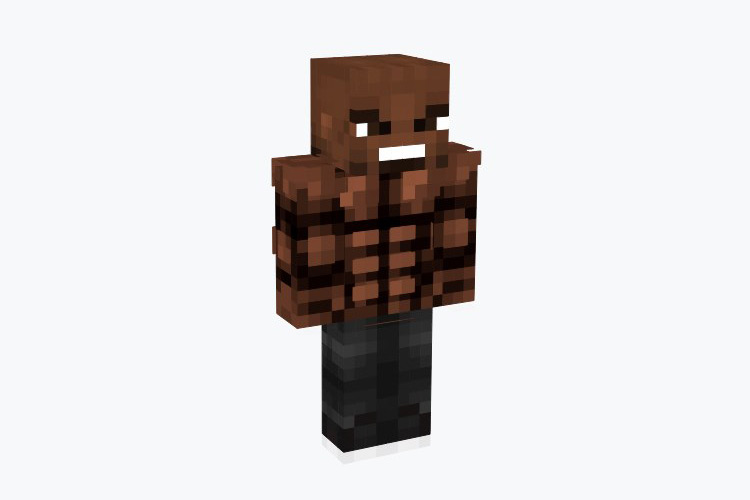 Seven time Mr. Olympia Phil Heath is one of the all-time greats in the world of bodybuilding.
One look at the guy is enough to stop anyone in their tracks. That counts for real life as well as Minecraft.
8.

Muscle Shade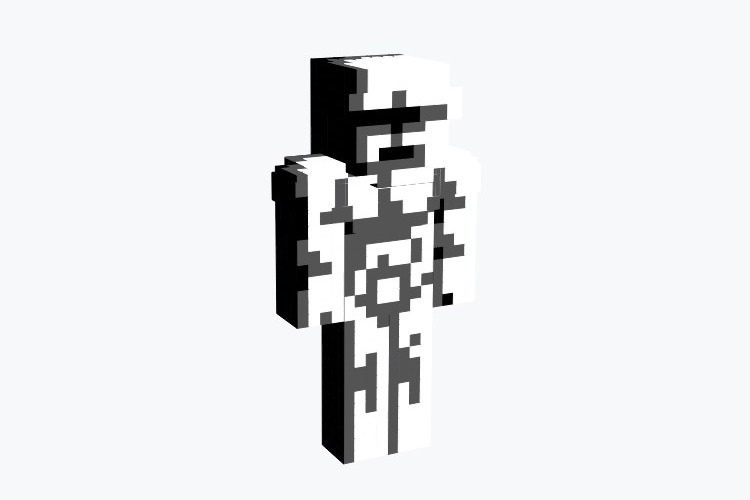 While this skin might be intended to be the base for shading skins with intense muscles, I love the way the harsh lighting affects the skin.
It kind of looks like a bodybuilder standing in front of a gigantic flash, and that's a crazy aesthetic.
9.

Ricardo Milos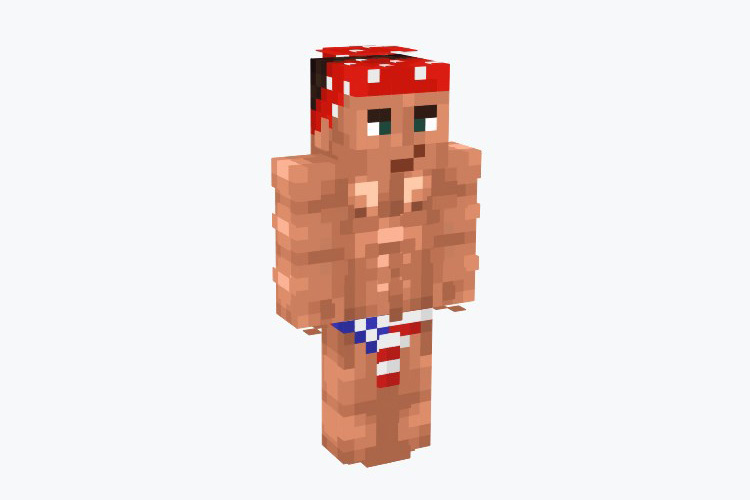 While you may not recognize the name, you'll almost definitely recognize the meme of him dancing from a few years back.
I'm not saying that you'll download this skin and make Internet history with it.
But I am saying that between the muscle skin and the outfit, you're on the right track.
10.

Morgan Aste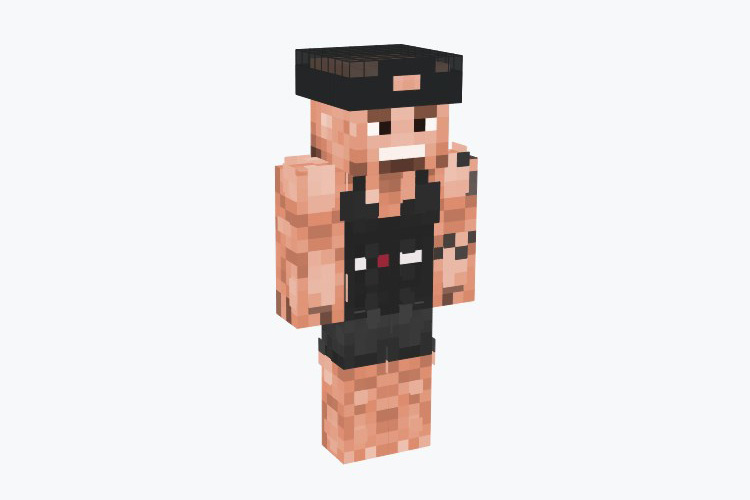 Those familiar with the bodybuilding world may recognize Aste as "The Big Rock."
The massive Frenchman has one of the most impressive physiques in the world, and I don't know about you, but I'm trying to reach that level of gains in Minecraft, myself.
11.

Ronnie Coleman
Ronnie Coleman is another one of the bodybuilding greats, but that's not the only reason this skin hit this list.
Creator Yuun_huai absolutely popped off with this one, creating some of the best and most realistic muscle effects on any of these Minecraft skins. The proportions are impressive, the lighting is perfect, and this skin is currently downloading to my pc.
12.

Swole Villager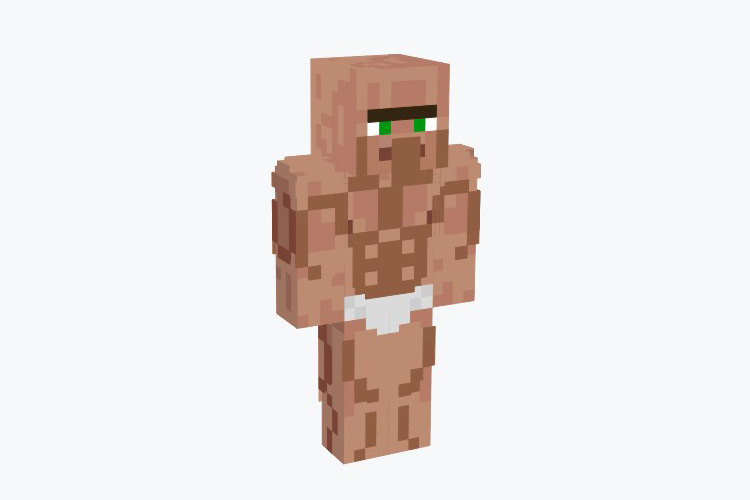 There are plenty of professions for villagers in Minecraft: smiths and fishermen, farmers and traders.
But why isn't there a town strongman?
Well kind reader, now, there is.
You can be the village's strongest member, in small shorts with bursting muscle, ready to lift any pillagers or iron golems at a moment's notice.
13.

Military Steve
Steve hides it well beneath his usual shirt and jeans, but believe it or not, he's always been this ripped. The kind of discipline it takes to mine and craft all day long in the same uniform, that can only come from the military.
In fatigues and a muscle shirt, Military Steve is ready to take on the fiercest of jungles and harshest deserts, the expert in survival and hardcore modes that he is.
14.

Buff Zombie with Muscles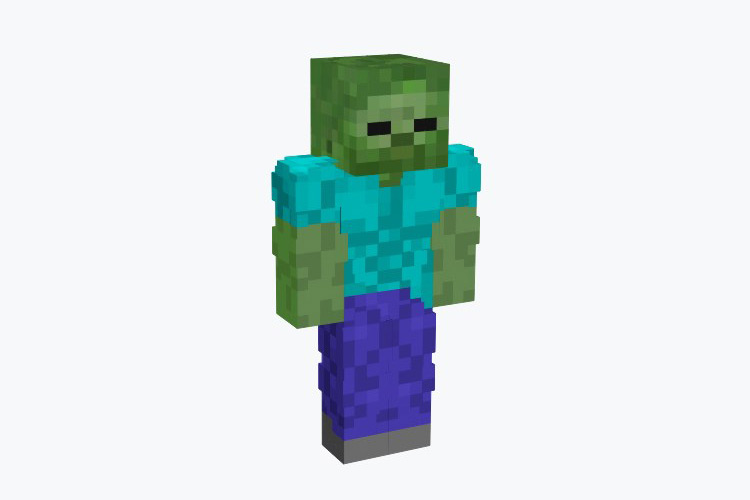 I couldn't really tell you why the buff zombie gets me more than the other skins on this list, but it just does.
Something about the decaying, mindless hordes of these creatures still being super muscular is very funny to me.
Being able to play as one of those zombies? That's peak comedy.
15.

Buff Chicken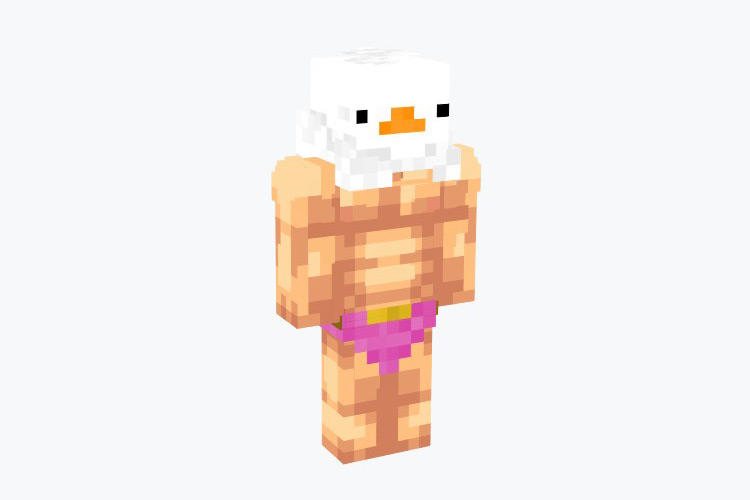 Buff Duck's rival finally approaches.
And Buff chicken's art style cannot be surpassed.
The way the buff body is sunkissed and vaguely realistic while the head appears to just be a whole chicken squatting on this bodybuilder's torso: that's a masterpiece.
Browse:
Lists
Minecraft
Minecraft Skins
Video Games