20 Best Celebrity Skins for Minecraft (All Free)
This post may contain affiliate links. If you buy something we may get a small commission at no extra cost to you. (Learn more).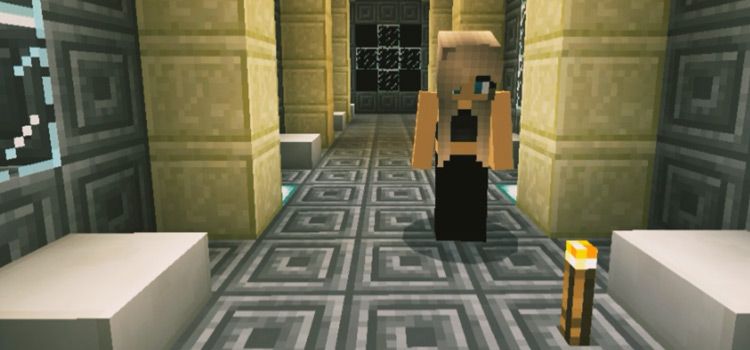 You'd be lying if you said that you've never fantasized about becoming a celebrity.
Despite all the talk about the pressure that comes with show business, there's just something so enticing about a life filled with movie premieres, fan adoration, red carpet interviews, and money, money, money.
Only a select few get to experience the glow of the spotlight, so most of us have to settle with our imagination – and, apparently, Minecraft.
Live out your Hollywood fantasies with these beautiful celebrity Minecraft skins.
1.

Conan O'Brien
Conan O'Brien is the best living talk show host, and I will defend that statement until I die.
Seriously, James Corden and the two Jimmys can suck it.
Now that I've gotten that out of my system, check out this awesome skin by Dunerunner92.
It captures Conan perfectly, from the suit all the way to that unmistakable carrot-colored hair.
2.

Pitbull
Pitbull has become a walking meme in recent years. But let's not forget that the man was a certified hitmaker in his prime.
I don't know what the world would be like without songs like "I Know You Want Me," "International Love," and "Timber," and I really don't want to find out.
Give the love that Mr Worldwide undeniably deserves with this skin by StufflesReupload. It's guaranteed to be a hit in your MC skins folder.
3.

Miley Cyrus (Derp Face)
I'm convinced that Miley Cyrus still has nightmares about her 2013 VMAs fiasco.
I certainly would if I danced with Robin Thicke on television while wearing a bikini that made me look like raw chicken.
Needless to say, that year was not good for Miley, but at least it was the same year that one of her best songs, "Wrecking Ball," came out.
Now you can relive its music video in Minecraft, thanks to the help of skin designer BlueyBlipy.
4.

Cardi B
The world wasn't ready when Cardi B broke into the mainstream with her single "Bodak Yellow" off her debut album Invasion of Privacy.
Hip hop purists thought that she'd be a one-hit-wonder, but that song ended up winning two Grammy nominations and was the first Diamond-certified song by a female rapper.
5.

Pete Davidson
Not satisfied with being the King of Staten, Skete – I mean Pete – is set to dominate the world of Minecraft with this skin.
This pixelated version of Kanye's worst nightmare comes complete with the SNL comedian's arm tattoos and that signature smirk.
Download this skin, but don't blame me if it ends up stealing your wife.
6.

Zendaya
If you ever wondered what a Dr Octopus inspired dress would look like, just Google "Zendaya at Ballon D'Or."
The black dress with a metal spine at the back could have been a confusing fashion choice, but the Spider-Man actress made it work.
This skin may not look as red carpet-ready – but it'll make mining look glamorous as hell.
7.

Kanye West
Let's be honest:
Donda 2 is an unfinished mess. And pushing through with its listening party may be the second worst decision Kanye has ever made. The first, of course, was marrying Kim Kardashian.
I'll give him this though: the Donda 2 listening party was so bad that it's become iconic for how terrible it was.
So much so that KingOwenP felt the need to immortalize the trainwreck with this Kanye skin. And it looks sublime.
8.

Will Smith
The infamous Oscars slap has started a ton of conversations about toxic masculinity and violence in response to verbal jokes.
While these conversations are definitely worth having, let's all admit that the whole thing was shocking and kind of funny.
We're not sure how the former Fresh Prince will jiggy his way out of this disgraceful moment in his career. But he can at least boast that he earned an Oscar and this Minecraft skin out of it.
9.

Chris Rock
Speaking of that awkward Oscars moment, here's a Chris Rock skin by creator luzisweird.
As of this writing, Chris and Will have not spoken in length about the whole incident. And it's very unlikely that they'll be slapping it out to settle the score.
Although if you want to see that happen (albeit in Minecraft) then this skin is your chance!
10.

Harry Styles
I think I watched the "As It Was" music video at least a hundred times when it came out.
Aside from the fact that it's an absolute bop, Harry's dance moves and shiny red jumpsuit in the video made me want to prance around and bask in existential dread.
I can do that IRL of course, but I wouldn't look as good as Harry while doing it.
11.

Ed Sheeran
"Bad Habits" was a surprise for many Ed Sheeran fans.
The upbeat pop sound and his glam-vampire look in the music video signalled that he was pretty much done with his scrappy singer-songwriter past.
However you feel about the song or the music video, you can't deny that "Bad Habits" era Ed makes for a great skin on Minecraft.
12.

Taylor Swift
After going full pop in 1989, Reputation, and Lover, Taylor Swift went back to crying over her guitar with the alt-folk inspired folklore.
As if that wasn't enough, she then released its sister album, evermore, just a few months later.
She's still in the midst of rereleasing her older albums to spite world-renowned d-bag Scooter Braun – so what comes next is still a mystery.
At least we have this evermore skin by creator Vrocrewassemble while we wait.
13.

Lady Gaga
Lady Gaga has way too many eras and alter egos to count. And Minecraft skin creators may have a hard time catching up with all of them.
This skin, though?
It's easily one of the best for its level of detail in recreating Gaga's over-the-top Chromatica costume.
The album may not be the Mother Monster's best (that title goes to Born this Way, don't fight me on this one) but it certainly birthed one of the most unforgettable visions of pop utopia.
14.

Billie Eilish
Billie Eilish may have overgrown her edgy teen phase. But we'll always remember her for the neon green hair and the oversized outfits.
The look has become synonymous with Billie that it's difficult to look like anyone else when you dye your hair green.
That's probably a problem for all the Joker cosplayers in the world, but it's a win for Minecraft players everywhere.
15.

Kurt Cobain
I'm jealous of all the kids who discovered Kurt Cobain through Robert Pattinson's emo version of The Batman.
Nirvana's music and Kurt's coolness impacted me in a big way, and I'd give more than one limb to experience all of it for the first time again.
No apologies need to be made for donning this incredible skin by LilCB6.
16.

Donald Trump
Yeah, that's right. I'm adding Trump to a list of celebrities!
His fever dream of an administration is thankfully over.
But to help us to cope with change is this almost identical Minecraft version of Trump, with its red tie, orange skin, and perpetually open mouth.
I wouldn't be surprised if this is what Melania sees in her nightmares.
17.

Vin Diesel
My friends and I once played a drinking game where we'd take a shot every time Vin Diesel said "Family" during the entire Fast and the Furious franchise.
I had a terrible hangover the next morning, and now every time I see Vin Diesel I want to puke.
This skin almost made me vomit, which is a good thing – because that means it actually looks like Vin Diesel!
18.

Grimes
Grimes is probably the only celebrity on this list who actually looks like a video game character.
That's far from an insult, because god knows that's what she's going for about 99.9% of the time.
Hell, the music video for Shinigami Eyes even looks like an overlong cutscene from some Japanese RPG.
Despite the intricacies of her costume, Nudle did an excellent job with this skin. Well worth the download.
19.

Gordon Ramsay
I don't know who skin creator SniffyDust is, but I know what they're not: an idiot sandwich.
This skin looks so much like Gordon Ramsay that it just tasted the steak I just cooked, and it said it was f*cking raw.
Apparently, he's just as pissed off about bad food made up of pixels too. Go figure.
20.

Kylie Jenner
In many ways, Kylie Jenner is the ultimate celebrity.
And a list like this simply wouldn't be complete without her.
Not only is she the most followed woman on Instagram with 300+ million followers (as of this writing), but she's also the world's youngest self-made billionaire.
Okay, the "self-made" part is questionable.
But that shouldn't stop you from downloading this Minecraft skin – or maybe try this one which recreates her 2019 Met Gala outfit.
Browse:
Lists
Minecraft
Minecraft Skins
Video Games