The Best Clown Skins For Minecraft (All Free)
This post may contain affiliate links. If you buy something we may get a small commission at no extra cost to you. (Learn more).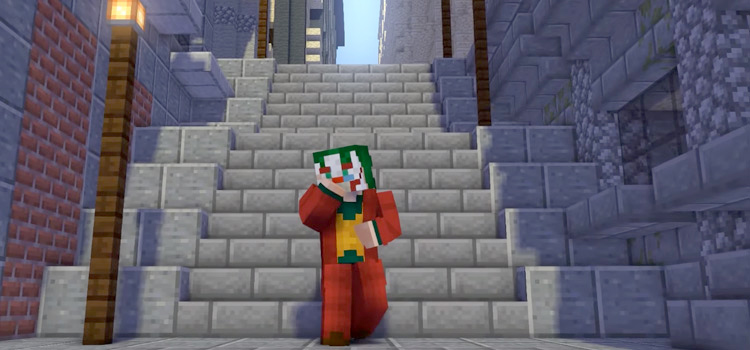 Love them or hate them, clowns exist in all facets of media.
Ranging from ludicrously goofy to truly horrifying, there's no market for which the concept of the clown can't be adapted.
Minecraft is certainly no exception. In fact, it's quite easy to transform yourself into whatever form of clown you desire. Even if you aren't inclined to make one from scratch, you can simply sift through the abundance of clown skins out there and slap one right onto your account!
Of course, the actual sifting part can take quite a bit of time. Fortunately you've found this helpful list to narrow it down.
Whether you're in the market for a Halloween skin, or maybe you simply like clowns, but either way you're sure to find something on this list that speaks to you.
10.

Ronald McDonald
McDonalds may be the most well-known fast food joint in the world.
As such, their jovial mascot can be found just about anywhere you choose to look.
Minecraft skins included, of course.
Staying on brand with the red and yellow getup, this is the perfect skin to give you and your friends a blast from the past.
Don't go blaming me if it makes you all hungry for junk food, though.
9.

Ginger Clown
Venturing over to the cute side of things, this is certainly a skin geared towards making people smile.
Between the cotton candy colors and the adorably lopsided overalls, this girl looks fresh off a shift making balloon animals or something at the local amusement park.
If you're looking to lighten the mood or just find a cute skin to use, this is definitely one worth considering.
8.

Sad Jester
Meanwhile on the polar opposite side of things, this dejected performer could make the standard "trapped in an invisible box" act look a little too real.
The desaturation of this skin is no joke.
With the only splash of color being the dull blue tears on the mask, it's practically monochrome.
Someone get this jester a hug ASAP.
This skin could probably be used as a hug magnet, though it'd be more likely to repel coulrophobes.
7.

Krusty the Clown
Fans of The Simpsons will recognize this absolute classic character immediately as yet another clown that could definitely use a hug.
The skin creator did a wonderful job of capturing Krusty's character in everything, from the pot belly to the casual outfit to the expression on his face.
Despite the limitations of a Minecraft skin, even the distinctively puffy hair is as spot-on as it can get.
Definitely a skin worth considering for Halloween, if not everyday use.
6.

Clown King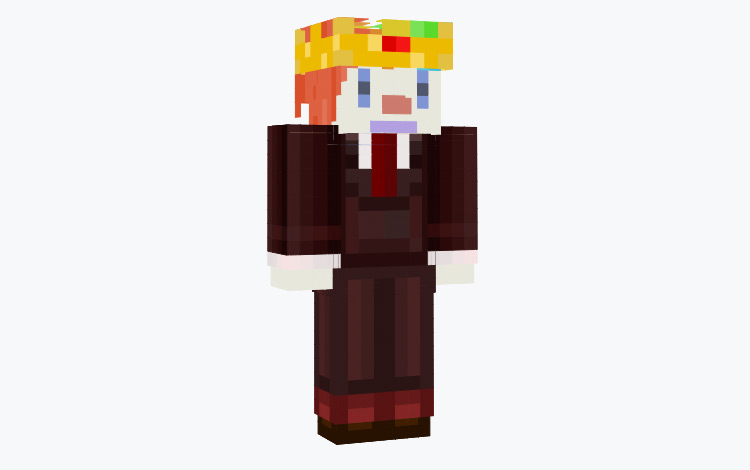 While court jesters have never been known for sitting on the throne themselves, perhaps there was once a clown that ruled over all others.
If there wasn't, maybe you can be the first.
Regardless of the history that may or may not be involved, the snazzy suit and customary crown boasted by this skin will certainly help you make your mark when you become the leader of your fellow fools.
5.

The Whole Circus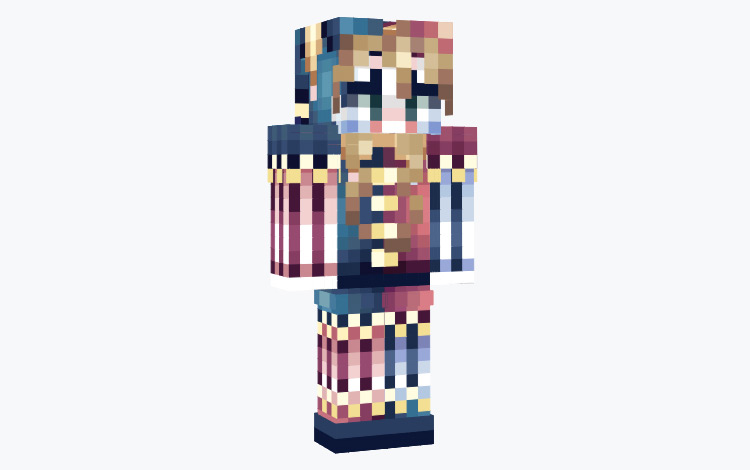 Impressive.
If one word could be used to describe this skin, that would be it.
The colors are more toned down than one might expect for a clown, but that only serves to benefit the end result.
Any more vibrant and the skin could easily become a terrible eyesore.
This skin has quite a lot going on as-is, balancing an exuberant design with a palette that complements it without overshadowing it.
Puffy shirt and shorts, pale gold trims and sequins, and an almost checkerboard pattern on everything (including the makeup) sounds like a recipe for disaster.
Somehow, the end result is surprisingly sophisticated, and an absolute must have for any respectable circus.
4.

Jester
The horror genre has definitely seen an increased number of killer clowns in recent years, making a previously somewhat uncommon fear remarkably mainstream.
This skin is a fantastic representation of how a few simple changes to a character can make an otherwise benign appearance downright unsettling.
The smile is just a bit too wide to be truly friendly, and those stains probably aren't ketchup.
If you're looking for a creepy clown look that isn't tied to an existing character, this skin is worth a try.
3.

Pennywise
Speaking of existing characters, Stephen King's Pennywise is at least partially responsible for the rise of clowns in horror.
The tinge of yellow added to the wonky eyes, the teeth that are a little too long even before his transformations, and the costume choices across all iterations of Pennywise combine to make him extremely unsettling to look at.
Utilizing the extra ragged and muted look of 2017's Pennywise costume definitely ups the scare factor of this skin.
2.

The Joker
Here's another classic clown with a villainous twist.
While there have been many different versions of the Joker, his green and purple color scheme remains consistent.
Sporting bright green hair, a purple suit, and unmistakably evil face paint, this skin keeps it simple but recognizable.
Halloween or not, this is a great way to pay homage to an enjoyable character in your next Minecraft session.
1.

Clown Fish
Now this is a circus act I would pay to see!
Really, who wouldn't?
It's a humanoid clownfish wearing a rainbow wig and a hilariously garish outfit. Assuming it's actually a fish and not a person wearing a strangely specific fish suit, of course.
It's hard to decide which possibility raises more questions, though there is a very important question raised if it is actually a fish.
How is a fish wearing shoes?
This skin is a conversation piece, that's for sure.
Browse:
Lists
Minecraft
Minecraft Skins
Video Games