Best Grand Theft Auto Minecraft Skins (All Free)
This post may contain affiliate links. If you buy something we may get a small commission at no extra cost to you. (Learn more).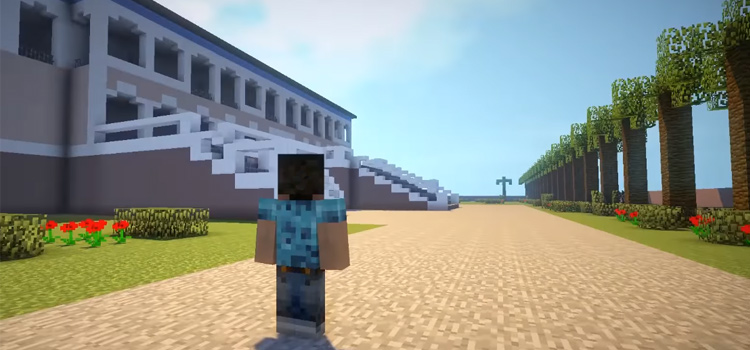 Gaming has always been a means of escape from the real world.
And the Grand Theft Auto franchise makes it hard to leave.
Since GTA III revolutionized open-world games, players have logged hundreds and even thousands of hours driving sweet rides, exploring cities, and, running over pedestrians.
The franchise cracked the formula in developing a game that would keep people playing even after the main mission is over.
Minecraft may be the ultimate sandbox game. But GTA paved the way with these awesome characters you can integrate into your next Minecraft session.
1.

Tommy Vercetti
IMO, Grand Theft Auto: Vice City is the best game in the franchise for the following reasons:
It had the most immersive and colorful world
And it had Tommy Vercetti
I spent many hours having Tommy punch people in the face, buy properties, and drive around on a PCJ 600 bike.
His blue Hawaiian shirt won't fly by today's standards. But it was iconic enough to have possibly inspired Steve from Minecraft.
2.

Lance Vance
One of the first characters Tommy gets to interact with in GTA: Vice City is Lance Vance.
The two bonded over killing each other's enemies, eventually becoming allies as Tommy rose to power.
Lance and Tommy really had a good thing going on until he stabbed him in the back during the game's climax.
It was a shame to kill him, but at least we'll get to remember him with this skin from DezoLord.
3.

Carl Johnson
Non-gamers would know Carl Johnson a.k.a CJ from the "Ah sh*t, here we go again" meme.
But, true gamers would've played him as the protagonist of the critically-acclaimed Grand Theft Auto: San Andreas.
It's hard to believe that CJ made his debut nearly two decades ago, but his story will always be a compelling reason to dive back into the vast world of San Andreas.
4.

Big Smoke
Betrayal is as common as drugs and death in GTA, and Big Smoke committed the most shocking one of all in Grand Theft Auto: San Andreas.
Big Smoke is part of the Grove Street Families along with CJ, who was also his childhood friend.
Naturally, you won't expect any one of these two to be complicit in the death of their mom, but that's exactly what Big Smoke got into.
In the end, Big Smoke was a big snake in green polo and jeans.
5.

Toni Cipriani
When the PlayStation Portable was still a thing, I was obsessed with Grand Theft Auto: Liberty City Stories.
The game was a prequel to GTA III and fleshed out the story of Toni Cipriani as he fights to earn a position of power in the Leone Crime Family.
If you're wreaking havoc in Minecraft, then Toni's your best bet to do it right.
6.

Niko Bellic
Unlike his fellow GTA protagonists, Niko Bellic isn't a fan of daily criminal activities. Instead he seeks a way to escape it in GTA IV.
He dreams of having a better life in Liberty City, but is perpetually haunted by his past as an ex-solider and driven by revenge.
7.

Michael De Santa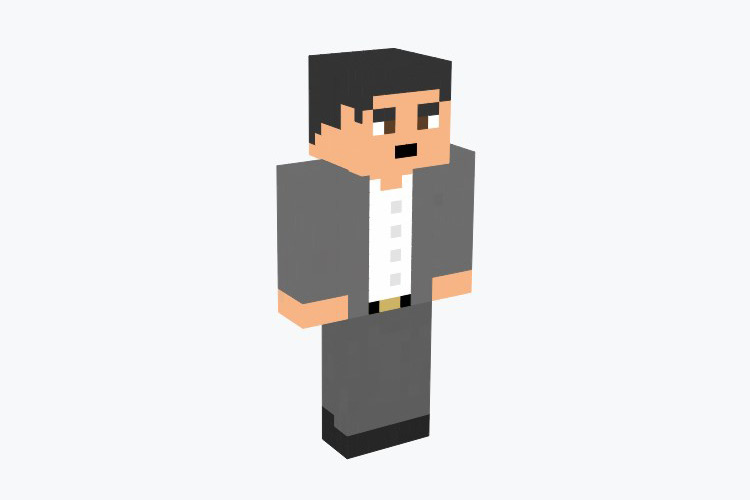 GTA V not only had one but three new protagonists, deviating from the formulaic structure the franchise established years ago.
One of those three is Michael De Santa, an ex-criminal who managed to start a new life by faking his own death and ended up living big in Los Santos.
You'd think a GTA protagonist would finally have a happily ever after, instead Michael suffered from a midlife crisis and relapsed into the world of crime.
If it weren't for that, though, we wouldn't have this Michael De Santa MC skin.
8.

Trevor Philips
Ah, Trevor – the one character in the GTA universe who best embodied what the game is all about: violence.
Trevor Philips is chaos incarnate, a person so unhinged he stomped a guy to death, kidnapped a cartel leader's wife, and started a relationship with her.
It gets crazier the more you go through his story, but his humor and unpredictability made GTA V one of the best in the franchise.
9.

Franklin Clinton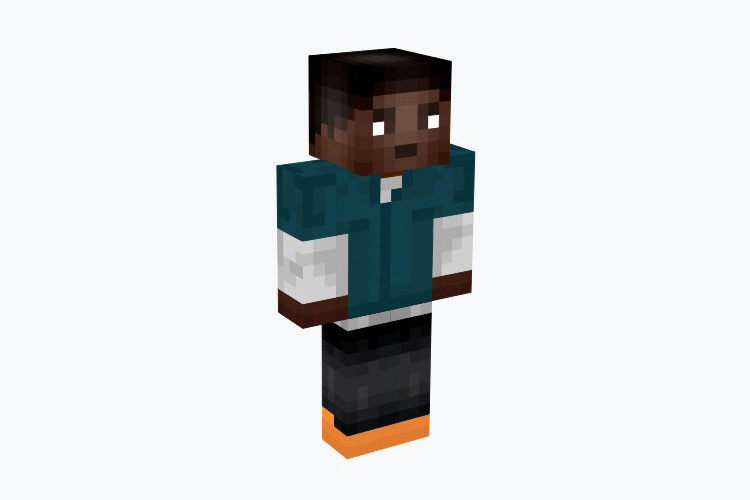 Franklin's ambition and his special ability to slow down time while driving made him one of the coolest characters to play in GTA V.
However, Franklin would do anything to change the hand he'd been dealt with – even if it means killing the people who helped him succeed.
A guy as ruthless as him would be a great addition to your Minecraft gameplay.
Browse:
Grand Theft Auto
Lists
Minecraft
Minecraft Skins
Video Games