Minecraft: The Best Lion King Skins & Maps (All Free)
This post may contain affiliate links. If you buy something we may get a small commission at no extra cost to you. (Learn more).
The Lion King is a classic Disney movie.
Both parents and kids can probably agree with that.
Disney even made eight whole movies related to this franchise – yeah, eight! That's a lot for even the most popular series (let's ignore Star Wars for now)
But these movies aren't told in eight parts, though. In 2019, Disney made the original movie with recent animation software and tech, and it's freaking awesome.
And you know what's even more incredible? Taking the Lion King world and building a crossover with one of the best games of all time: Minecraft.
So in this list we've curated a small handful of Minecraft stuff related to the Lion King franchise.
Let's begin, shall we?
1.

Scar Skin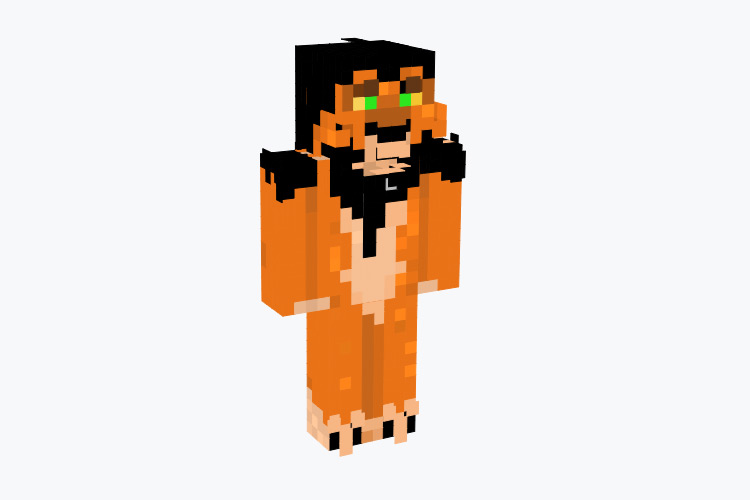 We all know Scar's the bad guy of the movie – and he's terrible, I tell you!
If the movies were a bit more graphic, they probably wouldn't be for all ages.
But if you like that kind of vibe then hey, I won't judge if this is your favorite character.
I usually like villain characters myself!
And this skin is surprisingly similar to the original character, even though the format isn't perfect (you're not walking on all fours in Minecraft, right?)
But the layering on Scar's face makes this skin almost instantly recognizable.
And do you notice how this skin also features Scar's tail on the back? Plus the eye color is also a match!
2.

Pride Rock Re-Creation Map
Ah, Pride Rock.
Probably the single location everyone recognizes from The Lion King.
And it's mostly popular from that one scene where baby Simba is held up by Rafiki, to show off to the animal kingdom – you know the clip.
Well this map features a video too, so you can check it out before you download it.
And given that the presentation here is really nice, you can expect the same for the map.
It's actually available in the form of a schematic, so you'll need WorldEdit to check it out and use it in your creative world.
3.

Timon Skin
Yes, he is somewhat selfish sometimes… but he's funny enough that we can let that slide.
And I know Timon isn't that smart… but he believes he is!
That said, everyone has flaws. And Timon has shown to really care about his friends & have a big heart.
And one thing I should mention is that this skin actually caught me off guard!
I was just browsing for items to put on this list, and suddenly I saw an incredibly scared Timon on my screen…
Maybe he's not scared?
Or perhaps that wasn't the creator's intent here – but it ends up looking very funny anyways.
Besides, having a very extreme facial expression on a Minecraft skin always makes it more memorable and impactful.
4.

Pumbaa Skin
With this skin, you can kill two birds with one stone.
Because it doubles as a Pumbaa skin and as a Hoglin mob skin.
You know, that pig-looking hostile mob that was introduced in 1.16.
Well the color here makes the skin look way more like Pumbaa, though, which is what we're going for anyways.
Pumbaa is kind, charming, and friendly to absolutely every creature. I don't remember this character without a smile on his face.
He's a simple fella, but sometimes that's ok – hakuna matata, as they say.
5.

Mufasa Skin
The main guy!
Well, maybe not in screen time… but Mufasa is essential for the Lion King's story.
He's an incredible influence on Simba, and on all of us who felt horrible when he died.
We know a lot of stuff about Mufasa though. And we know all of his enemies were scared of him. So clearly he would be a beast in Minecraft PvP.
Just look at the guy – he gives off a massive aura of power and ferocity.
Although to humans, that's probably true of any lion, I guess.
6.

Rafiki Skin
We couldn't forget this classic elder, right?
And I'll be honest here: the skin looks awesome. I'm pretty sure everyone will recognize you.
I mean, the butt colors are pretty recognizable on their own… but that's what you get for playing a baboon (or more specifically, a mandrill).
Browse:
Disney
Lists
Minecraft
Minecraft Skins
Video Games