The Best Nike-Themed Minecraft Skins
This post may contain affiliate links. If you buy something we may get a small commission at no extra cost to you. (Learn more).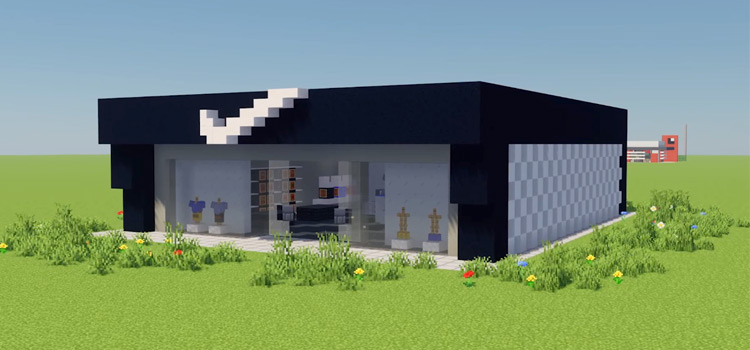 When it comes to brands that are household names, I'm not sure if any of them match up to Nike.
Sure, there are larger brands out there. But in the world of sports, Nike dominates the market.
The iconic swoosh symbol, the uncountable ad campaigns, everything that Nike touches becomes iconic in its own right.
Whether you're a Nike non-believer or just want a taste of that iconic Nike style, take a look at what Nike x Minecraft can look like.
1.

Nike Roadman
We're starting off with a subtle look without prominent branding, but definitely within the product range of Nike.
The masked up, full body tracksuit is a whole look, and you know it.
The question is, could you pull it off in Minecraft?
2.

Unconditional Nike Swoosh
I think creator bunyeet might have made one of my favorite skins with this one. The rainbow pastel/iridescent swoosh looks incredible.
I can't get enough of this desaturated color palette.
Paired with the small details like the rolled up pant leg and the iridescent headband, this skin is perfection.
3.

Old School Nike Boy
The prior skin was an example of what newer age Minecraft x Nike skins look like, but Nike has been influencing skin creators since the earliest days of Minecraft.
This classic era Nike boy skin from 2013 shows just how many eras of pop culture Nike has been around for. Remember the one eye swoop hair? I do.
4.

Peach Hair Boy
Here I go again talking about the pastel colors, but I love this trend from recent years.
The pale washed jeans paired with the simple Nike shirt and the peach hair? That's a look that has me genuinely envious.
5.

Brown Sweater E-boy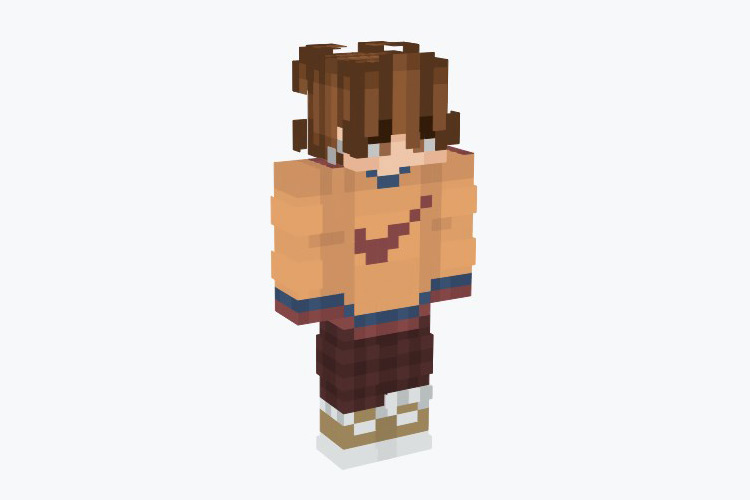 I don't make the rules, but it seems like the eboy skins tend to be rocking Nike.
I think this brown sweater fit holds up so well that I'd be willing to say it could fit into anyone's regular skin rotation.
6.

Soccer Fit (Boy)
Nike doesn't need to be exclusively about the fun fit and the brand name. They are a sporting goods company after all.
If you're looking for a skin to let the inner footballer in you shine, you've found it.
7.

Dark Nike Hoodie Boy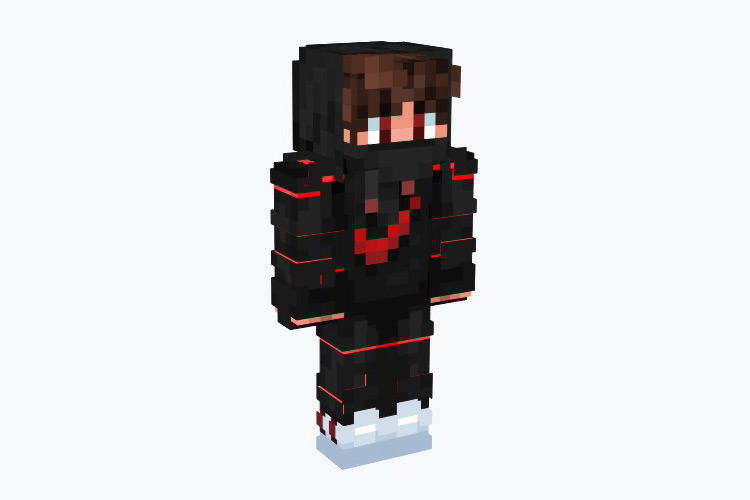 I love the gamer hoodie skin trope. The black contrasts with the gaming PC reds so well.
The mask somehow adds to the Nike swoosh.
If I spotted someone with this skin on a PvP server, I'd be quaking in my boots.
8.

All White Nike Boy
I just realized that I think these Nike skins look so good because they've got these new age designs.
This tattered all-white skin reminds me of some recent Kanye looks, and it looks great.
9.

All Black Nike Boy
If I had to be an all-white or an all-black person, I'd choose black every time.
Nothing beats the sleek edge of an all-black look, especially one with that iconic Nike logo on top of it.
10.

Gray Nike Fan
This skin stands out for me not just because of its e-girl aesthetics but also because of its cool, gray one-piece. That's a bold clothing item for the Nike logo to sit on, and it looks great to me.
11.

Nike Pup
Not all Nike skins need to be serious, trendy looks. Some of them can be a little goofy like this Nike dog by creator SqueakyBunny.
12.

Striped (Girl)
The off-center stripes in this skin and their 90s inspired color temperatures are so good that I couldn't put my emotions into words if I tried.
Give it a try and see what you think.
13.

Striped (Boy)
The only thing that could make the previous skin better is a twin skin for both guys and gals to enjoy.
14.

Messi
So far this list has had a heavy emphasis on fun designs that feature Nike logos or are stylized like Nike clothing.
However, Nike is a massive sponsor for athletes, and I think it would be a shame to not include at least one of the Nike GOATS on this list.
15.

NikE-boy Design
Plenty of these skins have had e-sthetics, but I don't think any of them come close to creator Rafus' Nike e-boy.
The flames, the pink, the skater checkers: that's e-boy in a bottle right there.
16.

Dreads
It's always great to see wider varieties of Minecraft skins, and it's always a feat to see dreads pulled off as well as creator pacxx does here.
17.

PvP Nike
We had a red version of this skin earlier on the list, but I felt like a light blue one would help balance out the PvP odds.
Seems fair, yeah?
18.

Too Cool (Boy)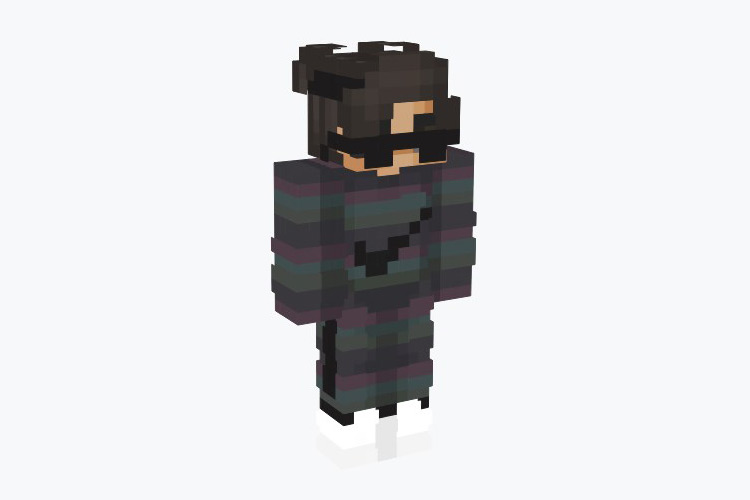 Head to toe striped outfit? Check.
Killer sunglasses? Check.
Nike logo. Check.
We're hitting all the boxes with this design.
19.

Sweater Vibes
I could gush about the rosy tones on this sweater skin forever.
The way the whites and the warm hues work together to make this skin look like it's a picture taken at the end of golden hour is incredible.
Shout out to creator mochhi for a 10/10 skin here.
20.

Dream Purple (Boy)
Whenever I make a list, I'm always on the lookout for whether creators can manage to turn the color purple into a sick outfit.
The starry night/late night dreamy vibes coming off of this skin are immaculate from the warbling purples across the top and sneakers to the surreal whites and blues in the hair.
Browse:
Lists
Minecraft
Minecraft Skins
Video Games