Best Samurai-Themed Minecraft Skins: The Ultimate List
This post may contain affiliate links. If you buy something we may get a small commission at no extra cost to you. (Learn more).
It's hard for any historical figures to approach the coolness of the samurai.
I mean seriously, what is it about this hyper-disciplined class of ancient Japanese society that makes them so alluring?
Is it the impressive armor and weaponry that show both levels of ferocity and wealth unknown to other classes?
Is it the lifetime of training that goes into making the samurai one of the best warriors in history?
Personally, I think they just look darn cool.
And plenty of you feel the same way. That's why I'm putting together this list of awesome Samurai skins, so that you too can enjoy how cool a samurai looks – in Minecraft.
1.

Red Samurai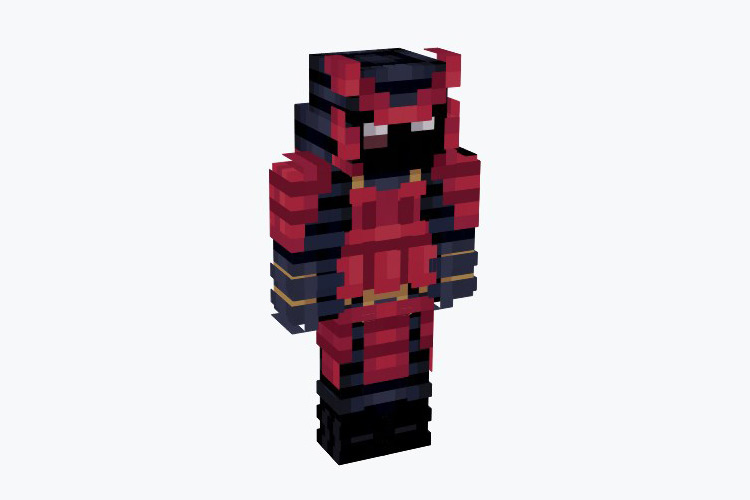 Red is just sort of the color of samurai, isn't it?
The layered panels of armor look so good dyed red, maybe because it makes the samurai look more fearsome.
Who can really tell?
All I know is that this skin by creator Graphicate makes up what I consider to be the samurai look – from the classic M head piece to the panels of bound armor.
2.

Samurai In Robes
I was actually really excited to see this skin by creator Shiva, because it's so far from what most other samurai skins are.
Most samurai skins focus on the classic armored look, and try to do fun augmentations to the suit of armor itself.
But this design gives us the guy behind the armor.
What makes that so great?
Perhaps because the guy behind the armor, like most samurai, is just an old, angry-looking Japanese man.
That's hilarious.
And the skin looks pretty accurate to traditional Japanese garb. I have to give it props.
3.

Oni Mask
A staple of the samurai's armor was a painted face mask that would be worn into battle.
The mask would often have a design like this of an oni, a demon, to invoke fear in the hearts of their enemies.
While this Minecraft skin does look imposing, I don't know if it'll be striking fear into other players in PvP.
It doesn't really need to do that though.
All it needs to do is look good, and look good it does.
4.

Girl Samurai
I know this design isn't historically accurate because samurai were exclusively a male class, but I don't give a heck about historical accuracy.
This skin looks great.
From the added flowiness of the armor itself, down to the little details on the girl like the bows in her hair, everything about this design looks rad.
It's absolutely worth adding to your skins folder.
5.

Sekiro
Sekiro: Shadows Die Twice was a From Software smash hit game that dominated 2019, winning multiple game of the year awards for good reason.
And I, for one, think this skin should be right alongside it winning skin of the year awards.
The One-Armed Wolf's design is ragged and cool as heck.
It's hard to find skins that evoke ancient Japan and futurism at the same time, and this one walks the line beautifully.
6.

Hallow Samurai
Here's another game-inspired samurai look worth checking out.
This skin by creator iqoz takes two armor pieces from Shadow Fight II, and puts together an original samurai look.
I can't imagine that this armor has any historical counterparts, but who says it needs to?
The mask on it looks great, and I absolutely love the turquoise aegis armor.
This is the type of skin that looks so original and good that I'd love to see its design start appearing in other games too.
7.

Orochi – For Honor
I haven't logged many hours on For Honor in quite some time.
But when I did, Orochi was my go-to.
There's something enticing about a samurai that's gigantic.
A hulking behemoth charging around is not what comes to mind immediately with samurai, and the concept makes Orochi cool as heck.
That doesn't even take into account that this skin and its armor just flat-out look incredible.
From top to bottom, this one wins all around.
8.

Traditional Samurai
I can't quite put my finger on why this samurai by creator -Baron is so good, but it is.
It's so darn good.
The art style is shiny and rounded which is totally unique in the realm of these samurai skin.
But the real triumph, however, is in the fact that this skin looks somehow more believable than the rest.
While the other skins feel like over-the-top video game characters, this one feels like a surprisingly real depiction of a samurai guy.
It's got that something special – and I'm all about it.
9.

Ghostly Blue Design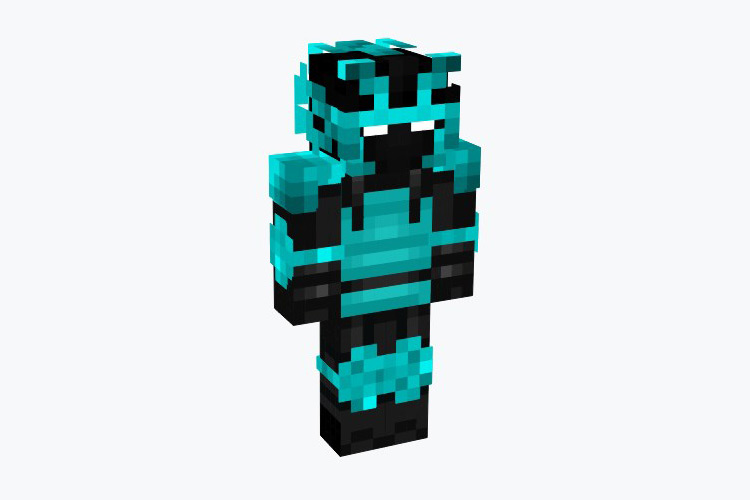 While red may be the color that samurai skins lean towards, blue looks too darn cool in contrast.
The black and luminescent blues in this skin by olivemanhaystack look so vibrant compared to most of the other depictions of samurai here – it almost jumps off the screen.
I wouldn't be surprised if this design somehow glowed in the dark in-game.
It probably won't, but it looks like it could.
10.

Shadow Samurai
While the samurai were the honorable fighter class of Japan, the ninja were the ruthless dishonorable ones.
Samurai dressed in vibrant colors to show off their prowess while the ninja dressed in black to skulk through the night unseen.
This skin takes the best of the design elements from both of these classes and fuses them into one look that's so painfully cool, it would have middle school me downloading it in a heartbeat.
I guess that's not fair to say though – because adult me is also downloading it.
But hey, it looks good, what can I say.
Browse:
Lists
Minecraft
Minecraft Skins
Video Games