Top 10 Best Minecraft Superhero Mods To Save The World
This post may contain affiliate links. If you buy something we may get a small commission at no extra cost to you. (Learn more).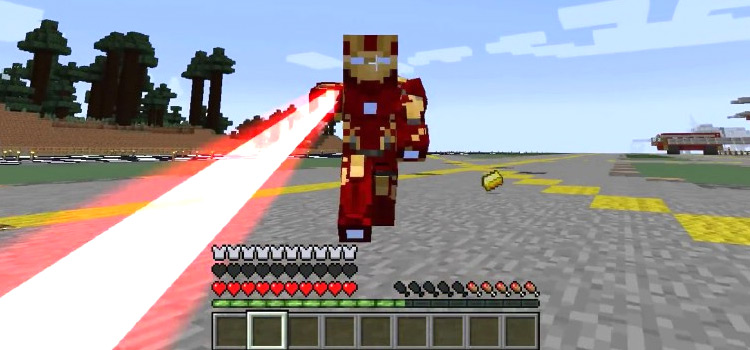 Becoming a superhero is every kid's dream. And probably every adult's as well.
Too bad there's no way to soar the skies and put every wrong to right with superpowers in the real world.
The virtual world of Minecraft, however, is a world where everything becomes possible. And turning into Batman, Superman, Iron Man, or Captain America becomes as easy as clicking a few buttons.
But only after installing one of these amazing mods.
10.

Wakanda Addonpack
Black Panther is among the most unique superheroes ever created. And he rightly deserved a mod dedicated to the country he so fiercely protects.
The Wakanda Addonpack, which requires Lucraft Core to work, adds a lot of content inspired by the Black Panther comics, the popular movie, and other elements from the Marvel Cinematic Universe.
It's mostly cosmetics, so this mod is not as exciting as other superhero mods here. But fans will surely appreciate these changes.
9.

Pocket Heroes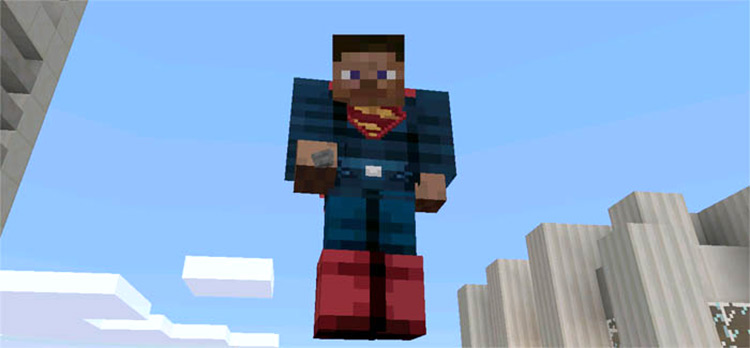 To prove that you're worthy of becoming the blockiest hero around, you have to prove that you can take villains down.
Pocket Heroes introduces multiple armor sets that let you dress your character as many different superheroes like Batman, Nightwing, Superman, Iron Man, Hulk, and many others.
Don't expect these sets to be easy to obtain, though. As you'll have to defeat villains like The Joker and War Machine to get them.
It's what lies behind the mask that truly makes the hero, not the costume.
8.

Superheroes Coming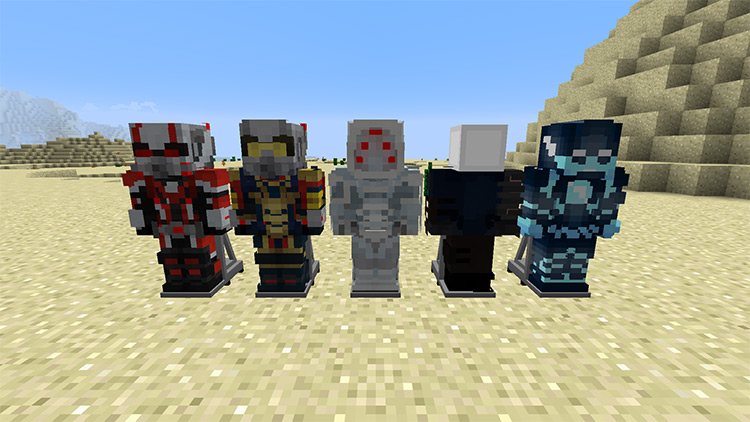 Superheroes are coming to your Minecraft world, so you'd better make some space.
A lot of space, even.
The Superheroes Coming mod is a comprehensive pack that includes 10 superheroes suits, new superpowers, gauntlets, and stones. Plus there's also plenty of other stuff that will make you feel like a true superhero, even if you decide not to don the cape.
Not all heroes wear masks!
7.

Superheroes X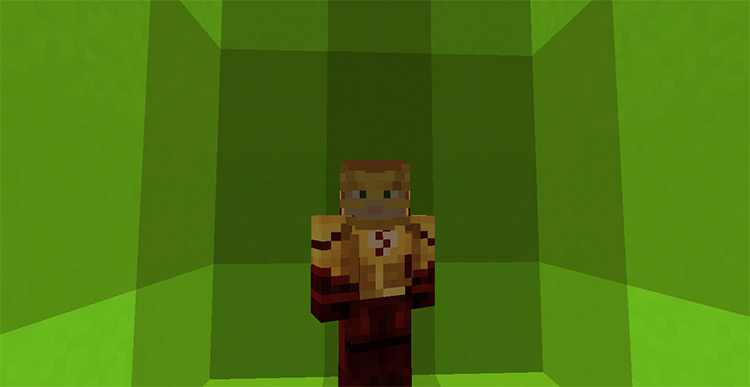 Every superhero Minecraft mod worthy of its name has to include the most popular heroes around.
But what about those lesser-popular folks?
Superheroes X does include some of the immediately recognizeable heroes we all know. Iron Man, Deadpool, Captain America, Aquaman… but also a few lesser-known ones like Kid Flash and Superboy from Young Justice.
The mod is still in alpha, so expect random issues here and there. But conquering hurdles like glitches should be easy for a hero such as yourself, right?
6.

Superhero MOD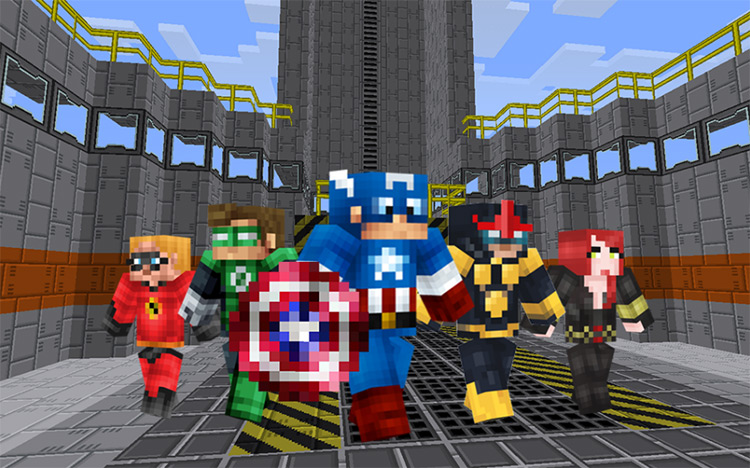 Every superhero you can think of has arrived in Minecraft thanks to the Superhero MOD.
This is a collection of superhero skins that let you turn every character into Superman, Batman, Wolverine, Green Lantern, Nightwing, and many others.
There are also some mashup skins that combine traits from multiple heroes to create brand new ones. Perfect for when you feel the need to stand out from your usual superhero crowd.
5.

HeroesExpansion
You wanted superpowers? You got em!
Heroes Expansion is among the best superhero mods ever made for Minecraft.
It adds actual superpowers to the game. Seriously.
Want to soar the skies as Superman?
Hoping to obliterate all those fearsome mobs in the Nether with the mighty Mjollnir?
Or maybe you want to protect your world like Black Panther protects Wakanda?
All this and more is now within your grasp.
4.

Fisk's Heroes
Fisk's Heroes is a mod for when becoming your favorite superhero in Minecraft is no longer enough.
Fisk's Heroes doesn't just stop at 30 superheroes from the DC and Marvel universes. It also has iconic abilities, 3D-modeled weapons and equipment that look incredibly accurate, and craftable display stands that let you check out the blocky recreations of these suits… and even change into them instantly.
Superhero suits and custom furniture as well? Count me in.
3.

Combat Pack Heropack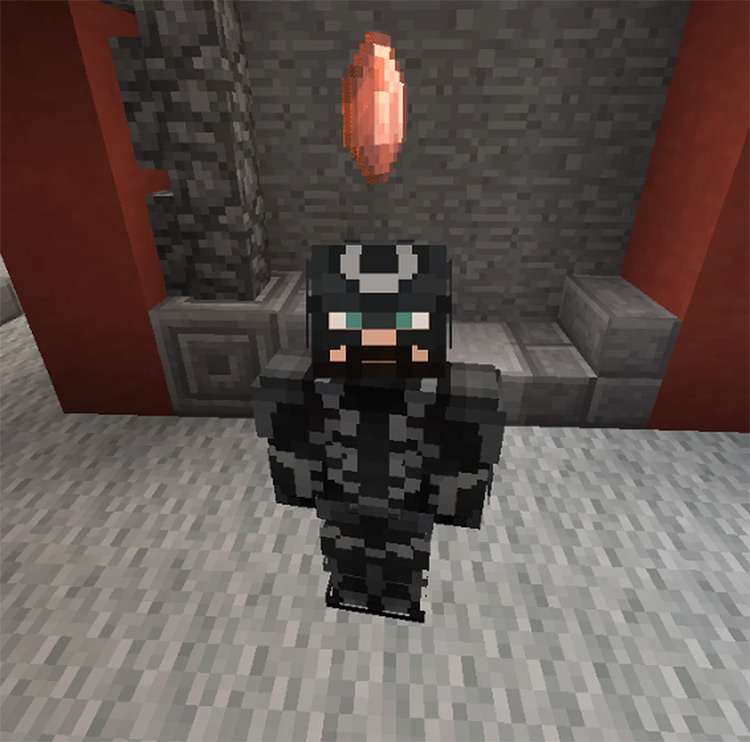 Now Fisk's mod is really great of course, but it lacks a certain oomph factor.
Yet not anymore, thanks to the Combat Pack Heropack mod.
This introduces multiple superheroes from the DC and Marvel Universe, as well as from The Umbrella Academy show, who are masters of hand-to-hand combat.
The mod is mostly balanced for PvP, though. So don't expect anything truly crazy.
But if you're used to make your fists do all the talking, you'll appreciate it all the same.
2.

Project Superhuman
Project Superhuman is very ambitious.
And it couldn't have been any other way, for a project that aims to recreate superheroes as accurately and as superhumanly possible.
The project brings over 100 superheroes from the DC and Marvel universes, all into Minecraft.
But it also adds new superpowers and role-playing mechanics, and a brand new story bridging the gap between the two realities. All these features aim to redefine what a proper superhero mod should be, and they surely will.
Once the mod gets out of its current beta status, that is.
1.

SuperHeroes Unlimited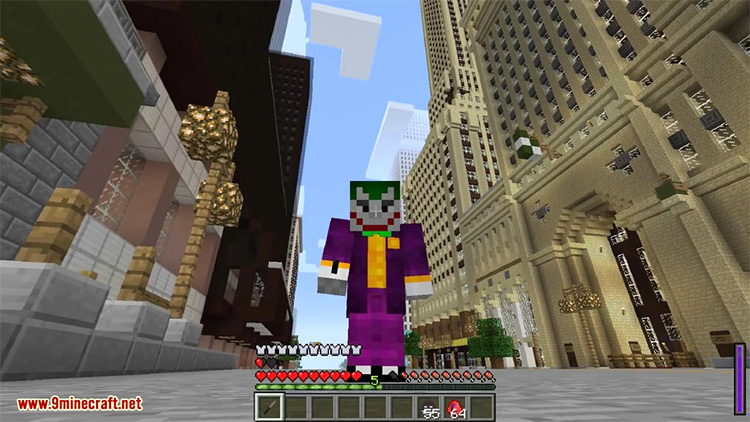 How else can superheroes be, if not unlimited?
SuperHeroes Unlimited is rightly considered among the best, if not the very best, Minecraft superhero mod.
And for good reason, because it adds tons of superheroes(and supervillains) complete with their unique superpowers that spice up the experience considerably.
So much so, that you may end up never playing vanilla Minecraft again: once you get a taste of real power, there's no turning back.
Browse:
Lists
Minecraft
Video Games