Best Minecraft Skins from The Walking Dead
This post may contain affiliate links. If you buy something we may get a small commission at no extra cost to you. (Learn more).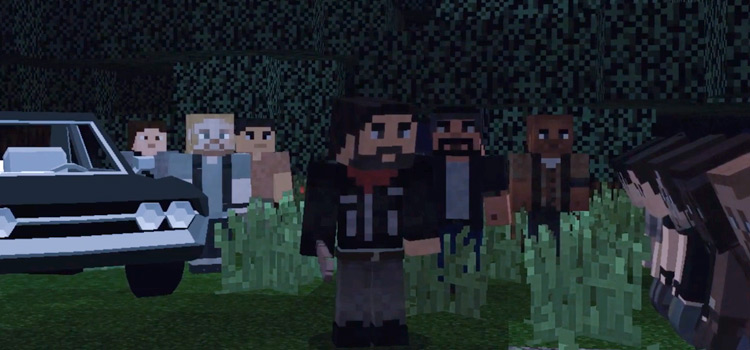 With 11 seasons and 12 years of runtime, AMC's The Walking Dead has to go down as one of the greatest shows of all time. Sure, it's not high art, but the series ushered a zombie revival into the mainstream media that lasted almost ten years.
I'm not saying that The Walking Dead is my favorite show by any means. I would never go to such extremes.
But I will say that I compiled this list of awesome Walking Dead skins for Minecraft, and I could probably go on about them for hours.
1.

Rick Grimes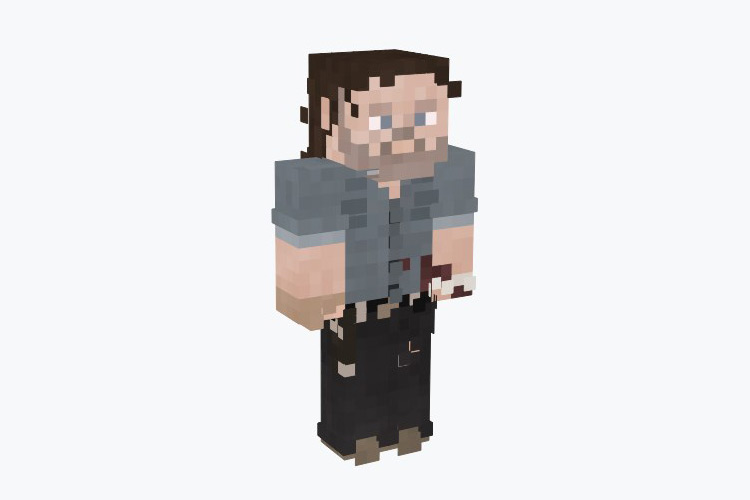 What kind of list would I be making if it didn't start with the Sheriff, Rick Grimes, himself?
While that statement isn't applicable for any other skin list, I say it should be.
Rick Grimes has to be one of the most iconic characters from TV in this century. With that scraggly, country apocalypse look he's got going on, anyone can see why.
2.

Daryl Dixon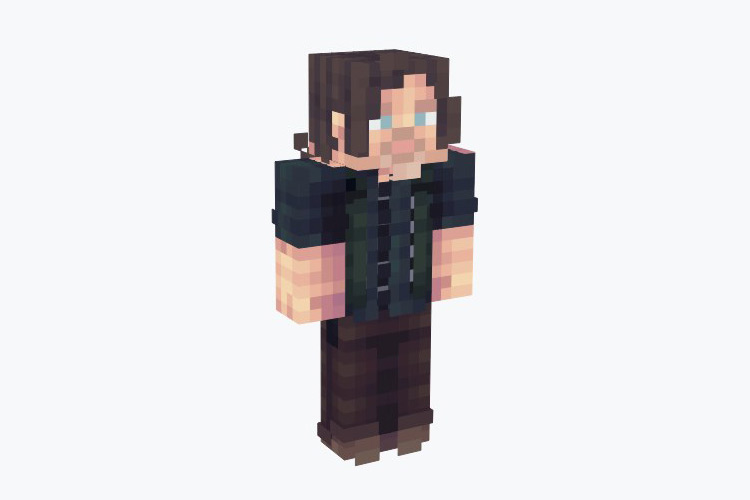 Right up there with icons from The Walking Dead, Daryl Dixon has become an archetype of his own. Norman Reedus played the role so well that Daryl got expanded into a main character for the show.
While the skin doesn't come with crossbow and chopper included, that's nothing some mining, crafting, and pillager slaying can't fix.
3.

Clementine (Telltale Season 4)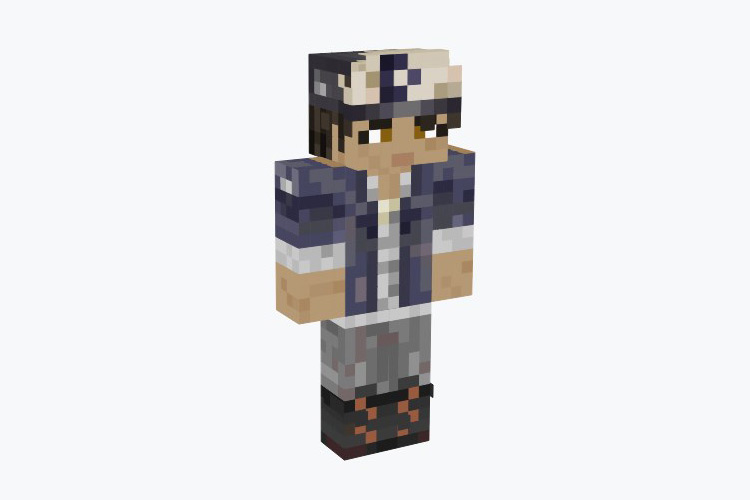 I know that people think of the show when they think of TWD, but for the uninitiated, the Telltale game series are right up there in terms of quality.
Clementine is one of the most captivating video game characters period. And I'm stoked that the Minecraft community can also get behind that.
4.

Kenny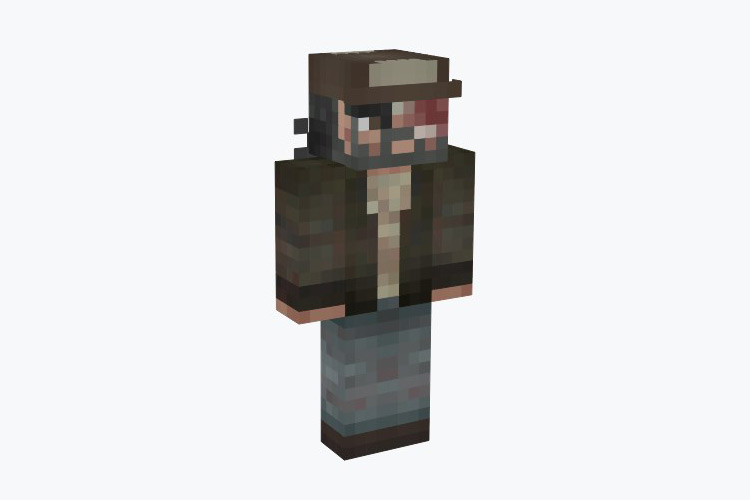 With one eye and a trucker hat, Kenny's introduction to Season 3's Telltale game remains one of the best character studies I've seen to date.
Even if you don't know about the ups and downs of Kenny's life in the Telltale games, who doesn't want to play as a one-eyed Florida man?
5.

Negan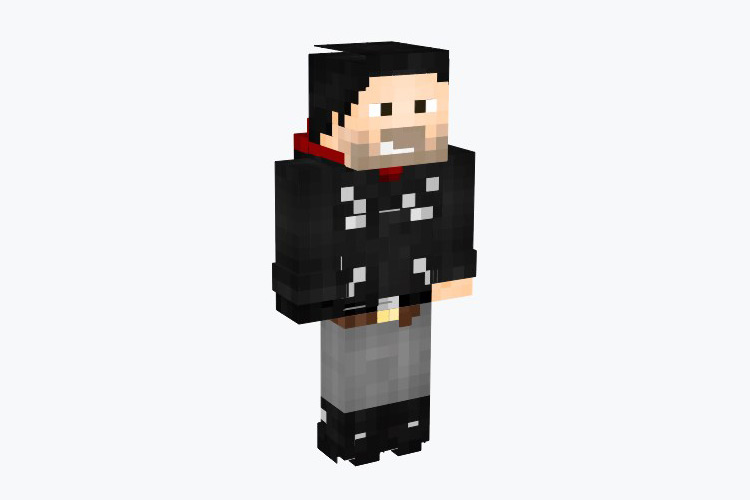 I can't think of a more successful suspense-building TV campaign than Negan's introduction to TWD.
Between the baseball bat, the leather jacket, and the advertisements that kept folks biting their nails for what would happen to the survivors of Alexandria, Negan has to be my favorite TWD character.
6.

Beth Greene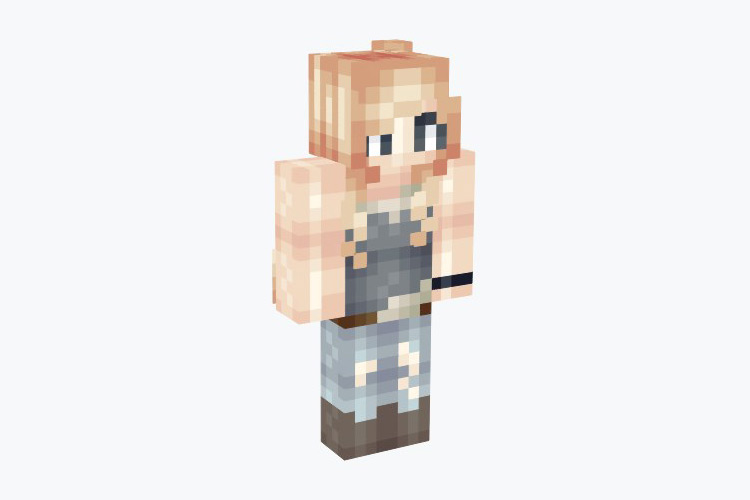 I'll say it. If you don't like Beth, I don't like you.
Though she isn't a leader among the survivors at the farm or the prison, Beth's impact on the group can't be understated. Plus, she's got cool overalls.
7.

Jesus
I still think there's no character in the show that's more funny than Jesus.
It's not that he's got a great sense of humor. The guy is just called Jesus because he by chance happens to look like Jesus.
And who wouldn't want to play Minecraft as Jesus in a beanie?
8.

Glenn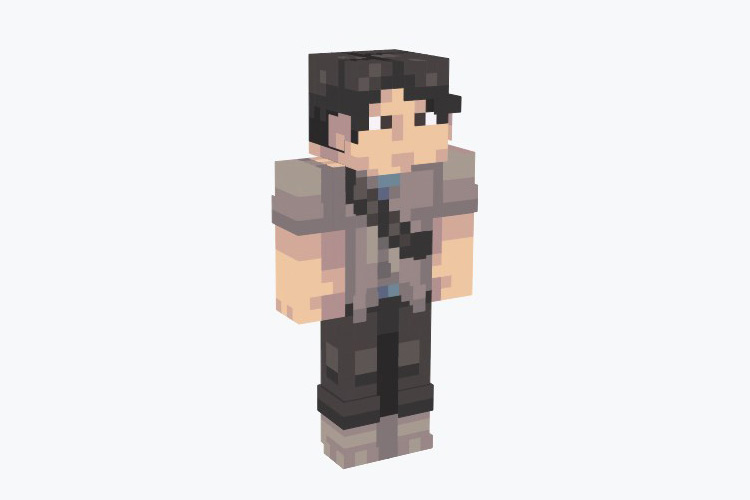 Glenn must be the most likable character on The Walking Dead.
Between his relatability, his humor, and the fact that he's one of the bravest members of the group, he ought to be universally beloved.
While I can't ensure that's how he's actually received, I can surely throw my Glenn love out into the universe in the form of recommending this Minecraft skin.
9.

Michonne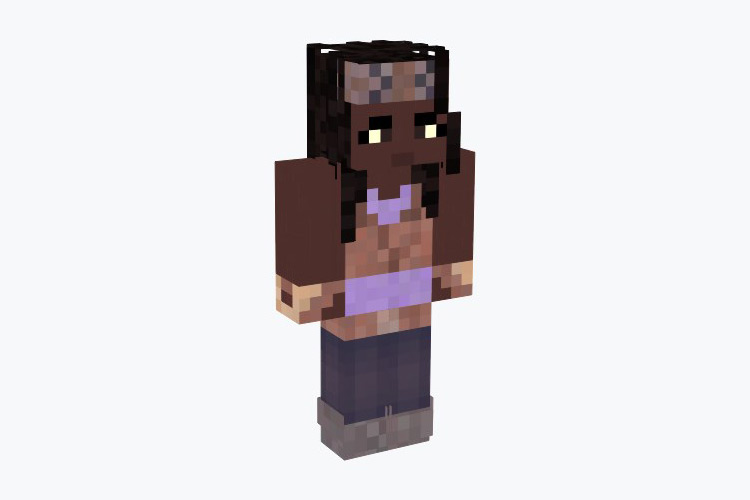 It's been years since I've seen it, but I can remember Michonne's entrance to the show as clear as day.
Michonne as a character changed all of the dynamics in the show and gave us some of the best character interactions TWD has seen, all while having the best hair on the show.
10.

Maggie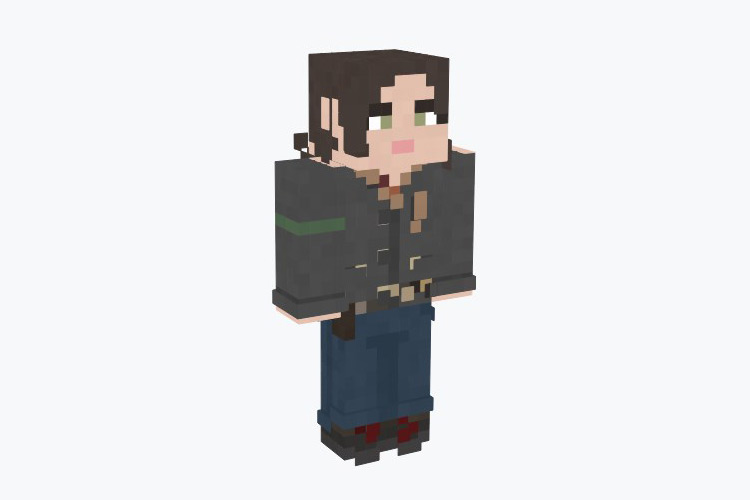 I feel like everyone has been a Maggie superfan at one point.
From farmhand to romantic interest to straight up leader of the Hilltop, Maggie's charisma and character growth make everyone a Maggie stan at some point.
11.

Carl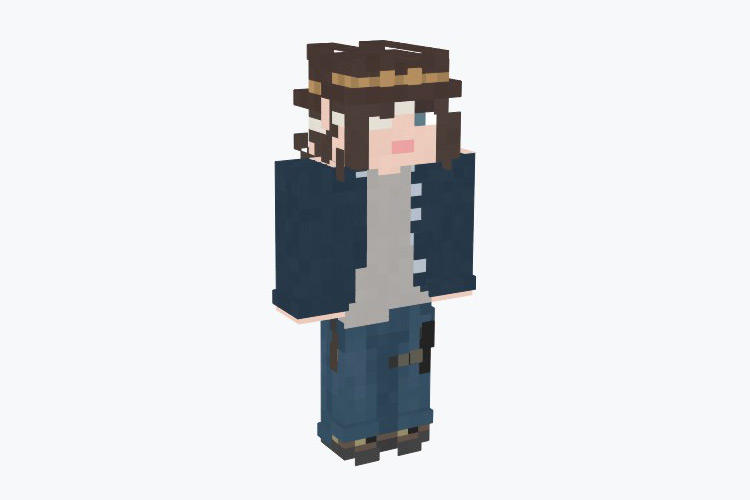 The Walking Dead loves their country-core apocalypse character designs, and none of them hit the heights that later seasons Carl does.
With the extra long hair and recently shot-out-eye, this Carl skin captures the intensity of TWD perfectly.
12.

Alpha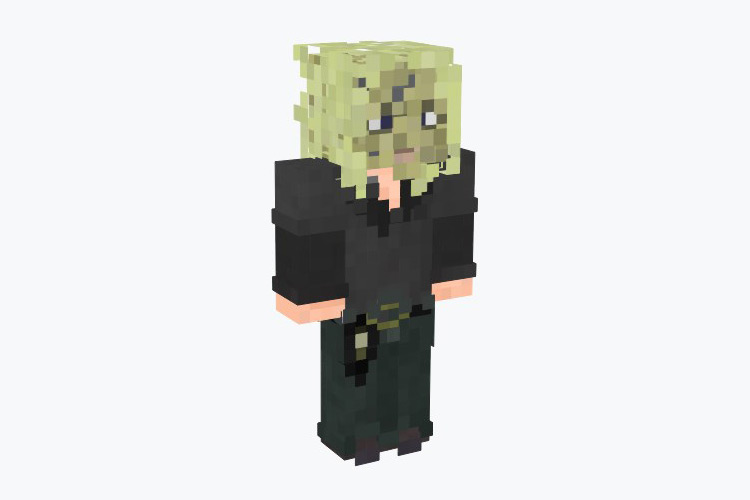 The Walking Dead has seen its fair share of incredible antagonists, but I don't think any of them were quite as frightful as Alpha.
The Whisperers brought a level of horror to TWD that it hadn't seen for some years, and Alpha's walker-face-wearing psychopathy might be the scariest antagonist the property will ever see.
13.

Abraham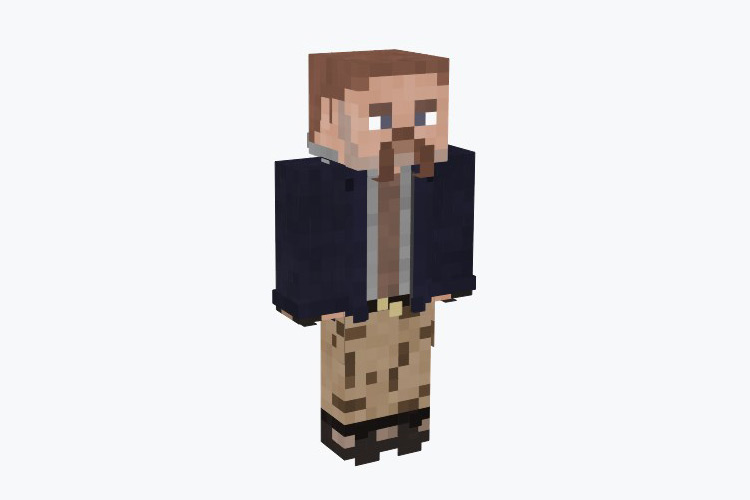 I firmly believe Abraham did not get enough credit for his time on the show.
Abraham's handlebar mustache and cargo pants are timeless in the show, the comics, and in Minecraft.
14.

Ezekiel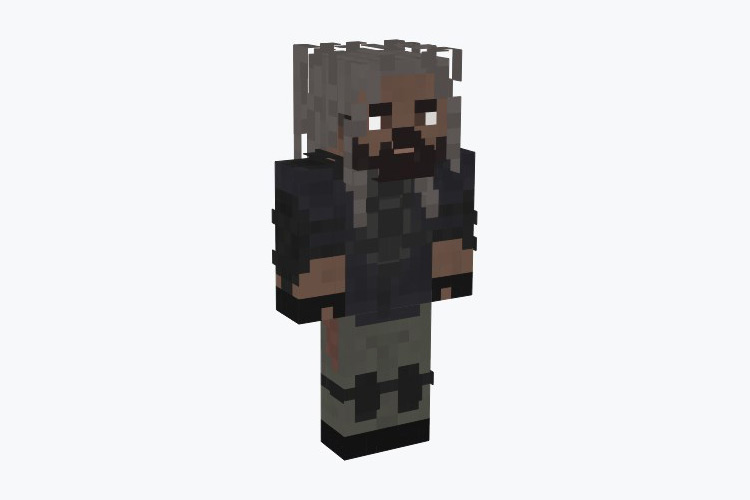 The casting on TWD is done phenomenally throughout the show, but I don't know if anyone has felt more complete in their role than Khary Payton as King Ezekiel.
The leader of the Kingdom is a huge role to fill, and Khary Payton fills out that wig extremely well.
15.

Judith
Considering she's born on the show during the apocalypse, it's hard to believe that baby Judith grows up.
But by the end of season 9, we get Judith Grimes wearing Rick's hat as a symbol for what the future may hold. What that means for Alexandria or the survivors, I can't be sure.
For me, it means a new skin to play as in Minecraft.
Browse:
Lists
Minecraft
Minecraft Skins
Video Games