Mario Kart 7: Best Mods, Custom Tracks & Character Skins
This post may contain affiliate links. If you buy something we may get a small commission at no extra cost to you. (Learn more).
Mario Kart 7 is a great example of a strong MK game.
Despite it being one of the older games in the series, it remains a fan favorite to this day.
One of the more interesting introductions made in Mario Kart 7 was the ability to customize your karts. This caught the attention of modders as well, allowing for way more customization options down the line.
In the event you're still enjoying Mario Kart 7, here are some of the best mods worth installing.
10.

Mario Kart 8 Music in MK7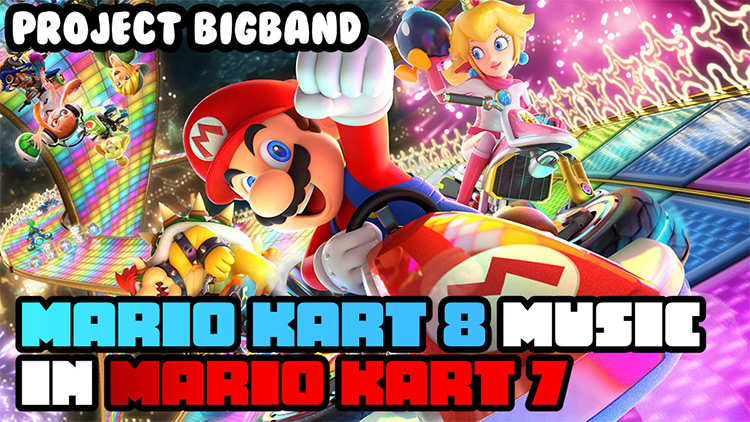 Some things are only better in hindsight.
If you feel like giving your game an audio upgrade, this next mod can help you do so.
Mario Kart 8 music in MK7 does exactly as the title says: replacing the game's soundtrack with music from the newer Mario Kart title.
9.

Super Sonic Racing Over Rainbow Road
If you wanted to grab music from a completely different series, modding has made that possible as well.
SEGA actually attempted to create their own series of racers based on their infamous blue hedgehog.
But we all know that Mario Kart still reigns supreme.
Regardless of which game you prefer, who ever thought it would be possible to combine the two?
Well this next mod does that, at least music-wise. This replaces the default Rainbow Road music with a Super Sonic Racing soundtrack instead.
8.

MK7 Custom Skybox Pack
Running through the same 32 tracks over and over can get pretty tiresome after a while.
If you find yourself feeling that things are starting to look a bit dull, a change of scenery could be exactly what you need.
BluGoku's MK7 Custom Skybox Pack adds in custom skybox textures for most of the tracks included in the game.
7.

Boshi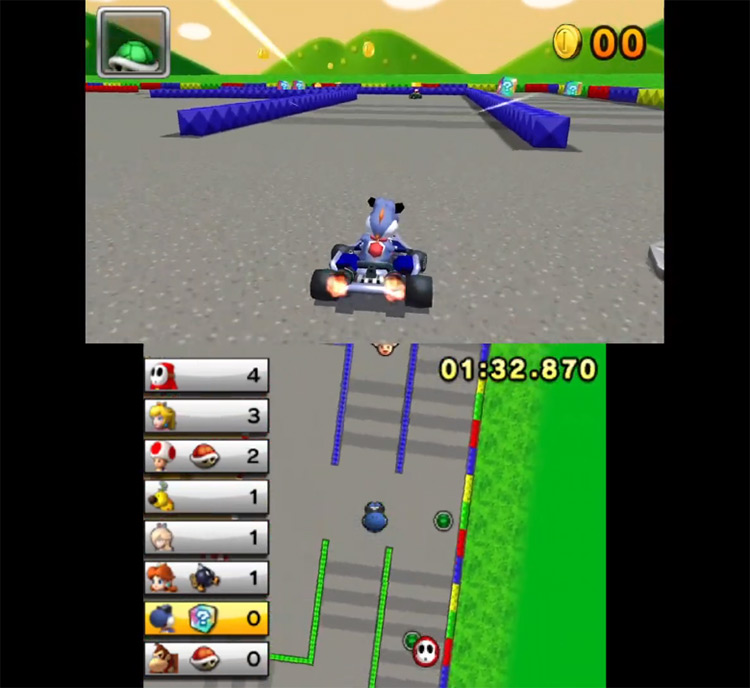 Custom characters have always been big when it comes to Mario Kart modding. And Mario Kart 7 is no different.
Fans are always looking for either past characters that have been removed, characters that have yet to be included, or completely new characters to race with.
The Boshi mod replaces Yoshi with his blue rival Boshi, giving us a completely new racer to enjoy the game as.
In case you've never heard of this critter, he's from the Super Mario RPG title that released on the SNES decades ago.
6.

Boat Kart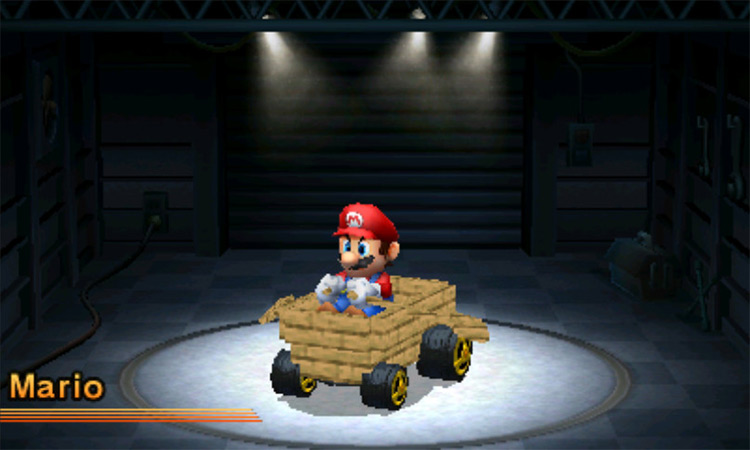 Realism isn't really an issue when it comes to Mario Kart games.
In what other game could you have a boat for a race kart?
With that said, let's not worry about the physics of it.
This Boat Kart mod adds in a completely custom kart in the form of a Minecraft-themed wooden boat.
Don't worry, the boat runs just as any other kart would, and even includes wooden oars to help push yourself forward. Neat, right?
5.

N64 Yoshi Valley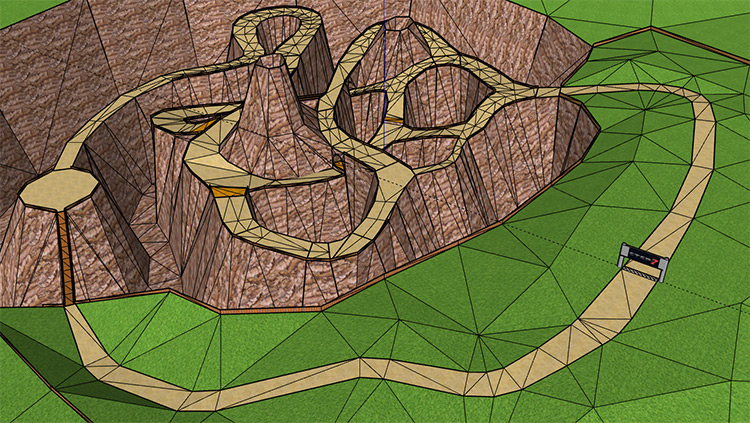 Mario Kart modders has also made it possible to bring some of our favorite tracks to Mario Kart games, no matter which game they actually belong to in the series.
Much like Mario Kart characters, tracks are rotated between different games a lot.
Well this next mod allows you to race in Yoshi Valley, which originally appeared in Mario Kart 64. And now you can bring it over to MK7.
4.

Darky Road
DarkyBenji is one of the most well-known modders in the world of Mario Kart modding.
His Darky mods are some of the best you can get for most Mario Kart game, bringing his signature "dark" style to the otherwise bright and colorful tracks and characters in the games.
Darky Road isn't exactly from DarkyBenji himself.
But we'll have to do with this for now, as it's actually based off of DarkyBenji's Darky Road mod for Mario Kart Wii.
3.

CTGP-7
Pretty much every Mario Kart 7 player who installs any mods will tell you they use this one.
CTGP-7 is probably the single most expansive Mario Kart 7 mod out there, offering tons of new content in one neat little package.
Content from many of the biggest names in the modding scene can be found here, including custom tracks, textures, music, and even new gameplay features.
If you're looking for a one-stop shop for your mods, this is definitely the way to go.
2.

Insidious_NX's MK7 Pack
As I mentioned earlier, kart customization is one of Mario Kart 7's biggest contributions to the series.
It was the first time players could personalize their karts, and has become a feature in future titles as well.
The Insidious_NX's MK7 Pack greatly expands on the game's default editing options, giving you even more custom parts to play around with.
You'll absolutely be able to come up with some truly unique kart designs with this mod installed.
1.

PewDiePie
Now this mod takes the top spot on the list simply for its originality.
Even though a Minecraft mod was already mentioned earlier in the list, I'd say it's still quite surprising that someone would actually come up with this idea…
The mod lets you race as Pewds himself, and it even comes with a custom Minecraft kart to drive.
Browse:
Lists
Super Mario
Video Games