How To Craft Costumes in Ni no Kuni: Cross Worlds
This post may contain affiliate links. If you buy something we may get a small commission at no extra cost to you. (Learn more).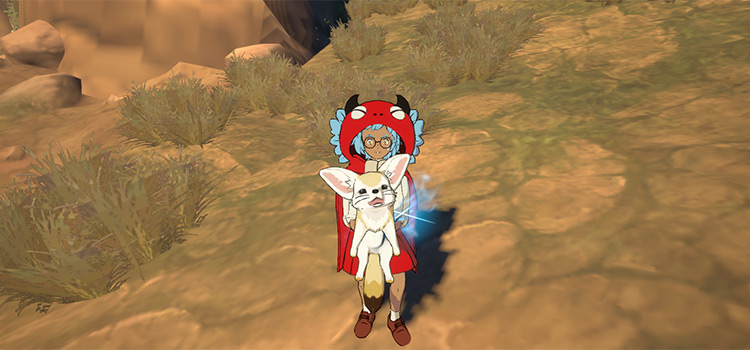 In NNK:CW, crafting costumes is as easy as collecting the necessary materials and clicking the "Craft" button on the Costumes page.
In this guide I'm going to show you how to access the Costumes page and craft your very own costumes in complete step-by-step detail.
How To Craft Costumes (Step-By-Step)
If you want to start crafting Costumes, simply head over to your Menu by clicking the icon with three bars at the upper-right part of your screen:
With your Menu revealed, click the "Character" icon located in the upper-left part of the screen:
A list of options will then pop up. You can proceed to the Costumes page by clicking the "Costumes" icon highlighted in the image below:
Now that you've landed on your Costumes page, you can now browse what Costume you'd like to Craft!
There are two types of Costumes — Craftable Costumes that can be crafted with crafting materials and "Cannot Craft" that are only available through the Costumes gacha or Exchange Shops.
As an example, let's proceed by crafting the "Wild Wolf Outfit" — a Craftable outfit for Rogues:
There are four types of Costume-crafting materials in the game:
Magic Yarn
Spoonful of Cute
Spoonful of Tough
Spoonful of Fancy
The materials needed to craft Costumes are commonly a combination of Magic Yarn and either of the three Spoonfuls. You can buy them from the Purification Medal Exchange Shop.
As you can see from the screenshot below, the required materials are listed once you pick a Craftable Costume:
In this case, the materials I need to craft the Wild Wolf Outfit are 7 Spoonfuls of Tough and 530 Magic Yarn.
I have both, so I can simply click "Craft" to proceed.
And voila — I now have a Wild Wolf Outfit that I can customize with Dyes and wear on my Rogue character!
Note: Crafted Costumes do not carry over from character to character, which means you'd have to craft the same costumes separately for each character you have.
Browse:
Gacha Games
Ni no Kuni: Cross Worlds
Video Games