Where To Farm Honor Medals in Ni no Kuni: Cross Worlds
This post may contain affiliate links. If you buy something we may get a small commission at no extra cost to you. (Learn more).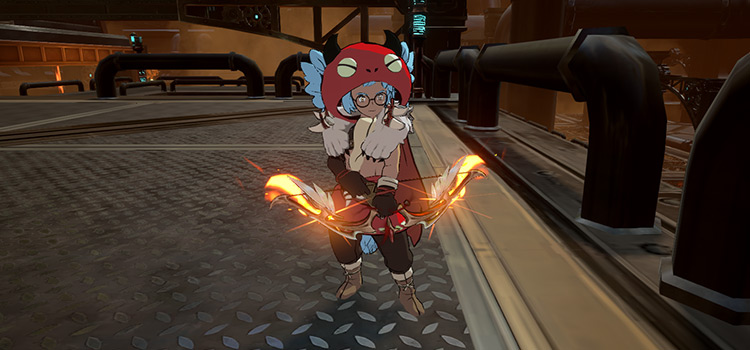 The best place to farm Honor Medals is in the PVP game modes Duel Yard and Familiar Arena, where you can farm these medals on a weekly and daily basis depending on your performance.
Aside from those PVP modes, the only other reliable sources of Honor Medals are Events and Weeklies. Both of which allow you to farm extra medals as well as other in-game resources.
Farming Honor Medals (All Methods)
Here are further details on the three most reliable sources of Honor Medals in NNK:CW.
Source #1: PVP Game Modes (Best Source)
The Duel Yard and the Familiar Arena are the two most consistent sources of Honor Medals in the game.
You can get Honor Medals from them via the Weekly Grade Reward system for Familiar Arena battles, and the Daily Reward system & First Ranking Reward system for Duel Yard battles.
Make sure you're visiting them often to farm as many Honor Medals as you can. Clear at least 3 Duel Yard battles and 5 Familiar Arena battles per day, and you'll be good to go!
Source #2: Weeklies
Weeklies can also be a decent and consistent source of Honor Medals, but only as long as you're also consistent in completing weekly tasks.
You can farm 100 Honor Medals per week from your Weeklies, and you can do this by accumulating 80 Weekly Activity Points before each reset.
Honor Medals are the 4th reward in your Weeklies, which means they're among the last ones you'll be able to claim.
Don't worry though, as you can claim these Honor Medals from your Weeklies very easily within 3-4 days if you follow an all-inclusive yet time-efficient daily routine.
Source #3: Events
Events in Ni No Kuni: Cross Worlds give away all kinds of in-game currency whenever they come around.
This includes exchangeable medals like Honor Medals, which makes Events even more enticing for players who don't have the time to farm medals from either of the sources above.
Some of these Events are extremely generous, yet require little to no grinding or playtime. You can keep track of these kinds of Events easily by joining the game's official Discord Server.
What Are Honor Medals Used For?
Honor Medals are used for purchasing useful items like Normal Anvils, Shields of Peace, and Letters of Repentance in the Honor Medal Exchange Shop.
You can also use Honor Medals and lower-tier Enhancement Stones to exchange for higher-tier Enhancement Stones in the "Exchange" section of the shop.
I recommend using this shop instead of the Purification Medal Exchange Shop for exchanging Enhancement Stones if you want to craft Costumes.
Otherwise, feel free to use any of the two shops!
Browse:
Gacha Games
Ni no Kuni: Cross Worlds
Video Games