100+ Best Nidoking Nickname Ideas: The Ultimate List
This post may contain affiliate links. If you buy something we may get a small commission at no extra cost to you. (Learn more).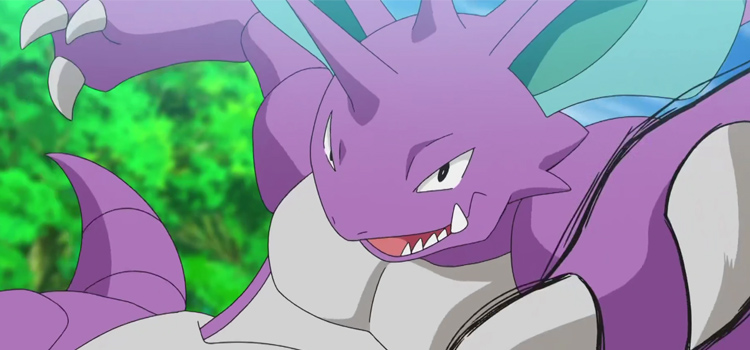 Nidoking is a Nido-beast. Arguably one of the first beastly monsters any of us ever came across in a Pokémon game.
Getting a male Nidoran is never too tough. And finding a moon stone is basically a Google search away.
But what kind of nickname is truly fit for a king? I've put together this massive list and left no stone unturned in the hunt for amazing Nidoking names.
Whatever you go with, just make sure your purple-horned 'mon is vibing it too.
Stomper
Emperor
Crowne
Kyoryu
Gojira
Budweiser
Ferdinand
The Boss
Decimator
Thorn
Philip
Clyde
Gunner
Nido
Outbreak
Thanos
Royal
Rex
Earthquake
Saurus
Stone Cold
Rocky
Johnny
Elvis
Omega
Overdrive
HornedMan
Massacre
Slayer
Bowser
Freddy
Artorius
Zeno
Nero
Tyrant
KingNido
Odin
Midus
Grido
Cyprus
Kaiser
Crusher
Spike
Nikola
Dubbs
Glock
Red
Terrosaur
Venosaurus
Big Boy
Ripley
Rino
Biohazard
Templar
Vegas
Wario
Ganon
Prime
Jaws
Ronan
Terra
Cane
Burger
Cutter
Toph
Drill
Welder
Chuck
Richter
Judge
Gold
Juggernaut
Dozer
Sunstone
Claymore
Artillery
Siege
Jitsu
Rocke
Landslide
Terrar
Desert Eagle
Boulder
Bolan
Zenn
OPM
Stamp
Horde
Rem
Pulp
Voyage
Brawn
Edifice
Jupiter
Vigor
Grunt
Bullet
Basalt
Obsidio
Chief
C4
TNT
Molder
Pressure
Blaster
Browse:
Lists
Pokémon
Video Games