One in Ten Role-Playing Gamers Vow to Never Play Dungeons & Dragons Again
This post may contain affiliate links. If you buy something we may get a small commission at no extra cost to you. (Learn more).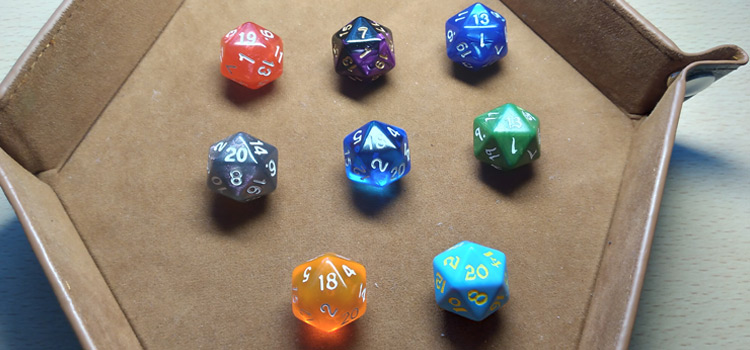 After that leak last week, we wanted to know just how the tabletop roleplayers amongst us really felt.
If you didn't know (where have you been?), last week a controversial update to the Open Gaming License (OGL) by the creators of Dungeons and Dragons (D&D) was leaked and fans were not happy.
The leak detailed just how Wizards of the Coast (D&D's creators and a division of Hasbro since 1999) were making fundamental changes to the license agreement, meaning that many people that used D&D as a basis for their own commercial games, whether it was selling content, podcasts or streaming on platforms like Twitch, were unable to continue doing so.
Former fans of the franchise looking to take action and cancel their D&D Beyond (the online subscription) seemingly did so in such numbers, that it was reported that the D&D account management pages crashed and were inaccessible – oops!
So what did our community think?
We asked 4,000 tabletop players worldwide just that and here's what we found.
Turns out even die-hard fans know how to vote with their dollar, as 47% of players state that they will never spend money on a D&D product again.
Some players felt so strongly that one in ten (12%) said they would not even continue to use the D&D products that they already own – maybe not surprising when you see that a massive 82% of players no longer have faith in Wizards of the Coast.
More than half of players (53%) said that will use a competitor instead of D&D, which Pathfinder and Kobold Press being cited as the main D&D-adjacent systems but there was also lots of love for Powered by the Apocalypse as players are taking the opportunity to try something new.
Out of those players who refuse to play WotC-created systems, 78% stated they would use a competitor even if WotC created a license or product with a third-party gaming brand.
And in terms of age?
Younger players (18-34) are mostly (61%) looking to stick with a system similar to Dungeons and Dragons (Stranger Things fans, perhaps?).
More 'mature' players seem to be skewing toward a different style of games, with 52% of over 34-year-olds looking to leave D&D-style games behind and opting for systems such as Powered by the Apocalypse.
---
What do you think about it all? Be sure to let us know @FandomSpot, especially if the proposed changes were going to affect you! We'd love to hear your point of view.
Browse:
FandomSpot Originals
Tabletop Games