OSRS: What's The Best Yew Tree Spot? (F2P + P2P)
This post may contain affiliate links. If you buy something we may get a small commission at no extra cost to you. (Learn more).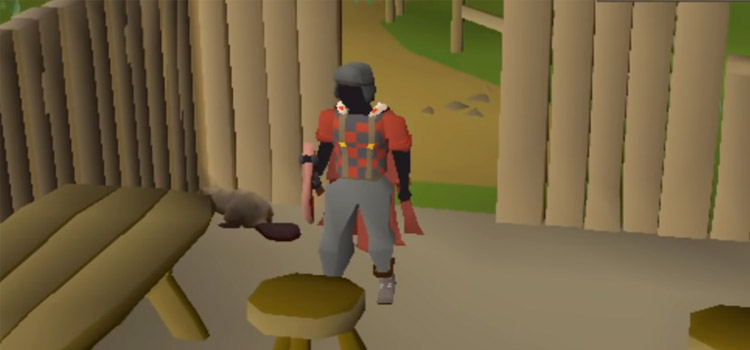 While there are many yew spots in OSRS, the best F2P spot would be behind the Varrock Palace, and the best member spot for yew trees is inside the Woodcutting Guild.
There are a total of three Yew Trees behind the Varrock Palace, and this spot is very popular. Meaning competition for logs may be an issue for those with lower woodcutting levels.
It's also infested with bots due to its popularity, so be ready to fight for logs!
But this location is very close to the Grand Exchange, which makes it very easy to bank your inventory and return.
The Woodcutting Guild, on the other hand, has the most yew trees in OSRS out of any single location. It's boasting a forest of 17 yew trees!
Chopping some timber here provides an invisible +7 boost to your woodcutting level. So this means you'll chop down trees way faster, and ultimately get more logs over time.
There's even a bank within the guild, as well as bank deposit boxes which should make storing your logs quite easy.
Just note that you'll need at least level 60 woodcutting and 75% Hosidius House favor to enter the guild.
What Are The Best Ways To Cut Yew Trees?
For F2P players I would highly recommend using a Rune Axe, as stats-wise that's easily the best axe in F2P for woodcutting.
You'll also need at least level 41 in woodcutting to use it. But since yew trees require level 60 to chop, this likely won't be a problem.
Members will want to use a Dragon Axe, Infernal Axe, or Crystal Axe.
Dragon Axes are cheap to obtain, and have one of the best "chop rates" in OSRS.
The Infernal Axe offers the same stats as a Dragon Axe, but it has a 1 in 3 chance to burn a log which provides you with free firemaking experience too. Nice stuff!
Both of these axes require level 61 Woodcutting, with the Infernal Axe also requiring a level 85 Firemaking (or more).
But Crystal Axes are the best axe for cutting in the game, and are about 4.5% faster than a Dragon and Infernal Axe.
To get yourself a Crystal Axe, you'll need to complete the quest "Song of the Elves" as well as have at least level 71 woodcutting and 50 agility.
That said, this axe can be more expensive to use than the others, since it degrades with consistent use and has to be constantly charged with crystal shards. But stats-wise, you won't find a better axe for snatching up yew logs.
Browse:
Lists
RuneScape
Video Games