Where To Get TM94 Rock Smash in Pokémon X & Y
This post may contain affiliate links. If you buy something we may get a small commission at no extra cost to you. (Learn more).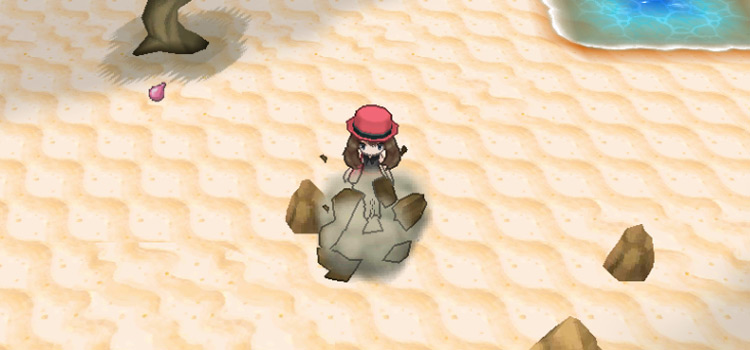 TM94 Rock Smash is given to you by a woman waiting outside the aquarium in Ambrette Town. You can access Ambrette Town by traveling south on Route 8.
The move can be used outside of battle to break open cracked boulders in order to access secret areas, encounter Wild Pokémon, find fossils, and other items. It can also be used to knock down cracked walls in the Lost Hotel.
TM94 Rock Smash Location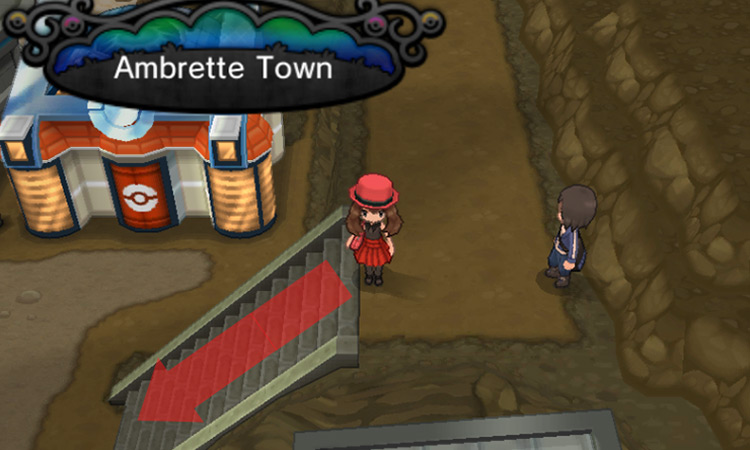 Step 1: Enter Ambrette Town from Route 8 via the stairs heading west.
Note: The first time you approach Ambrette Town from Route 8 you will trigger a cutscene in which you are told to go to the Fossil Lab, but you do not have to do that right away.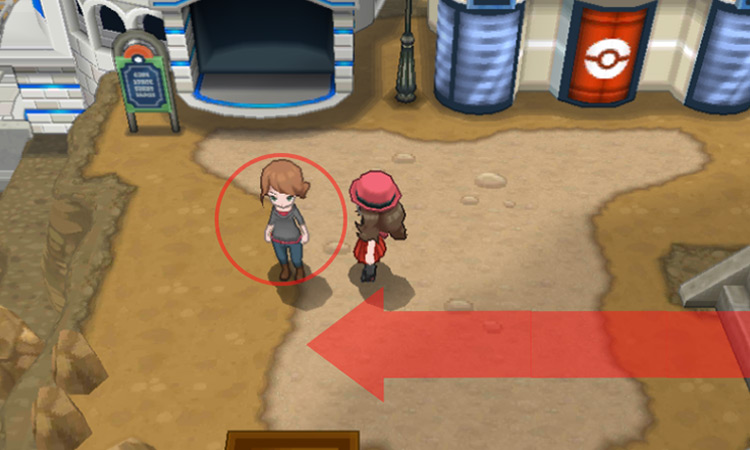 Step 2: Continue west, past the Pokémon Center to the Ambrette Aquarium (the large white and blue building). You will see a woman standing near the entrance.
Step 3: Talk to the woman NPC and she will immediately give you TM94 Rock Smash.
How To Use TM94 Rock Smash
Rock Smash Move Details
Type
Fighting
Category
Physical
Power
40
Accuracy
100
PP
15
In order to use TM94 Rock Smash, you will need to teach it to a Pokémon in your party.
You can then approach cracked boulders and cracked walls and break them open using Rock Smash. Cracked boulders are the only kind of rock that can be broken using this move.
Tip: In Pokémon X & Y, Rock Smash is a TM. This means that the move can be forgotten if you want to replace it with something else. The TM can also be used as many times as you like.
To use it out of battle, just approach a cracked boulder and interact with it (make sure there's a Pokémon in your party that knows the move).
You will be given the option to break the boulder open, select 'Yes'.
Breaking open a cracked boulder will result in either a Wild Pokémon encounter, finding an item, or receiving a fossil. However, there is also a chance that nothing will happen when the rock is destroyed.
Tip: Cracked boulders will respawn when you exit and return to an area.
Items & Pokémon Obtainable Using TM94 Rock Smash
The tables below detail the items, fossils, and Pokémon you can find using TM94 Rock Smash.
Note: Fossils can be restored into prehistoric Pokémon at the Fossil Lab in Ambrette Town.
Most of the fossils are only available late game, and several are version locked to X or Y.
Items in Rocks
Locations
Ether / Max Ether

Ambrette Town
Route 8
Route 12
Azure Bay
Cyllage City
Route 13
Route 18
Terminus Cave
Victory Road

Hard Stone

Ambrette Town
Route 8
Route 12
Azure Bay
Cyllage City
Glittering Cave
Route 13
Route 18
Terminus Cave
Victory Road

Heart Scale

Ambrette Town
Route 8
Route 12
Azure Bay
Cyllage City
Route 13
Route 18
Terminus Cave
Victory Road

Pearl / Big Pearl

Ambrette Town
Route 8
Route 12
Azure Bay
Cyllage City
Route 13
Route 18
Terminus Cave
Victory Road

Revive / Max Revive

Ambrette Town
Route 8
Route 12
Azure Bay
Cyllage City
Glittering Cave
Route 13
Route 18
Terminus Cave
Victory Road

Soft Sand

Ambrette Town
Route 8
Route 12
Azure Bay
Cyllage City
Route 13
Route 18
Terminus Cave
Victory Road

Star Piece

Ambrette Town
Route 8
Route 12
Azure Bay
Cyllage City
Route 13
Route 18
Terminus Cave
Victory Road
| Fossils in Rocks | Location |
| --- | --- |
| Armor Fossil* | Glittering Cave |
| Claw Fossil* (Pokémon X only) | Glittering Cave |
| Cover Fossil* | Glittering Cave |
| Dome Fossil* (Pokémon Y only) | Glittering Cave |
| Helix Fossil* (Pokémon Y only) | Glittering Cave |
| Old Amber | Glittering Cave |
| Plume Fossil* | Glittering Cave |
| Root Fossil* (Pokémon X only) | Glittering Cave |
| Skull Fossil* | Glittering Cave |
Wild Pokémon in Rocks
Locations
Binacle

Ambrette Town
Route 8
Route 12
Azure Bay
Cyllage City (Y Only)

Dwebble

Ambrette Town
Route 8
Route 12
Azure Bay
Cyllage City
Glittering Cave

Graveler

Route 13
Route 18
Terminus Cave
Victory Road

Onix

Cyllage City (X Only)
Glittering Cave

Shuckle

Route 18
Terminus Cave
Victory Road

Slugma
Browse:
Pokémon
Pokémon X & Y
Video Games